Alumni Game: "Bacon Man" Fighting for Meat Throne, Building Community
When Neal Laurenza '12 started Skymap Games with three other Southern New Hampshire University (SNHU) graduates, he just wanted to make video games. But five years later as the company nears the launch of its first game, "Bacon Man," he's also helping lead a growing local game design community focused on helping small companies and individual game designers get in on the $90 billion a year industry.
Laurenza, who also teaches game design at SNHU, and his partners work on their game, along with outside contract work, from a small, shared studio in downtown Manchester, N.H., called Game Assembly. But his start in video games came when he was still a teenager, and he discovered that he could implement changes within his favorite games himself.
A fan of a game called "Halo," Laurenza learned that he could "mod" - or modify - his game console, an XBox, by taking it apart, installing Linux and re-writing portions of the game's code that gave his character an advantage over his online opponents. He could see through walls, for instance. He did the same thing with another game, "Half-LIfe," but soon realized if he could alter existing games, he could probably just build his own games from scratch. His ability to do so is one of the reasons he chose to start an independent game studio after graduating, rather than going to work for a large game company. "It's a total freedom. With games you can make almost anything," he said. "That's really interesting to me. What kind of crazy experience can I make in a 3D environment that people can play and enjoy and hopefully be inspired (by) like I was playing games when I was growing up? That's the kind of experience I'm going for."
That's what Laurenza hopes Skymap's initial game, "Bacon Man," will be. "Bacon Man" is a side-scrolling platformer, similar to early "Super Mario" games on a Nintendo. In the game's universe, Bacon Man is the rightful heir to the Meat Throne until the mysterious death of his grandfather, Old King Roast Beef. "So Bacon Man has to fight through the food groups so he can take his rightful place as the King of the Meats," Laurenza said.
Building a game design community and basing your company in New Hampshire is a little off-beat; most people move to California, Laurenza said. But making indie games instead of joining a big game studio is a little off-beat, too, and it allows Skymap to have complete control. "When you start making games on your own, and you realize you have the power and capacity to make your own vision instead of being one small, very specific part of someone else's vision, it's very appealing," he said. "It's harder, but to be able to tell our own stories and have our own company, that we have control over what messages we present to the world and what kind of art we present to the world became very meaningful."
Wacky concept aside, making a game like "Bacon Man" is serious work. Game Assembly's walls feature posters and concept renderings of characters from the game. Several hundred people - mostly Kickstarter supporters, friends and associates - have access to early versions of the game and play it when the Skymap team releases a new version. Those people provide the company feedback, recommend improvements and report problems. The test period is nearly finished, Laurenza said, and "Bacon Man" should be fighting for the Meat Throne on XBox One and Steam soon. The company is also in talks to create a Playstation version. "Ideally we'll be on as many consoles as possible because the game works really well with a controller," Laurenza said.
There are posters for other companies and games alongside "Bacon Man," too. That's because the space is a unique mix of shared office space, community gathering spot and game design incubator and education lab. It all started when Laurenza and co-founder Dave Carrigg, who also teaches in SNHU's communication and media arts department, wondered what kind of game design community may be hiding in home offices and back rooms.
They hosted a meetup to gauge the interest in the New Hampshire chapter of the International Game Developers Association and had around 20 people attend. Forty people attended the next meeting. Eventually, more than 100 developers were in the room, and the pair knew they were onto something. A core group committed to leasing workspace together, and Game Assembly was born. "Now Game Assembly has become a community space as much as it (is) a co-working space," Laurenza said.
Game Assembly's goal is to offer relatively inexpensive space for independent game designers to meet and work, educate anyone who's interested in the value of game design skills and to grow the gaming industry in the area. For now, they do that by hosting workshops and meetup groups, and something called Frunches - Friday lunches - where outside developers show off their games and get feedback. Eventually, Laurenza said he hopes the team can move into more consulting work and potentially raise money to invest in game projects, so new companies have a way to get startup money without fighting through the noise on crowdfunding sites like Kickstarter.
"This group is one of the most open, I think, I've been involved with," Laurenza said. "Everybody here is committed to the success of the greater game community, and that has been a really big part of why I love being here. It's a very, very passionate group."
The studio's proximity to SNHU's Manchester campus and ties with Laurenza and Carrigg have been a boon to students, according to Ed Brillant, SNHU's game design coordinator. The university leases five seats at Game Assembly that are open to game design students interested in networking, interning and learning from established companies or even working on their own startup ideas.
"One of the biggest benefits of partnering with (Game Assembly) is we are trying to keep smart, talented, tech-minded people in New Hampshire,"Brillant said. "Typically our students graduate and find jobs that are outside of New Hampshire. That is, of course, great, but we also want to help build the industry in New Hampshire as well. (Game Assembly) helps give that opportunity to our graduates."
For SNHU students, the opportunities Game Assembly presents are a home run. He compared it to an aspiring high school baseball player spending time in professional team's locker room and being tutored by the pros. "When students go to (Game Assembly), there is a huge advantage to be able to talk and learn (from) multiple companies," Brillant said. "This type of mentorship is extremely valuable, not only coming from one perspective but from many. Students can get feedback on projects they are working on or ideas that they have directly from the industry they are trying to break into."
Joe Cote is a staff writer at Southern New Hampshire University. Follow him on Twitter @JoeCo2323.
Explore more content like this article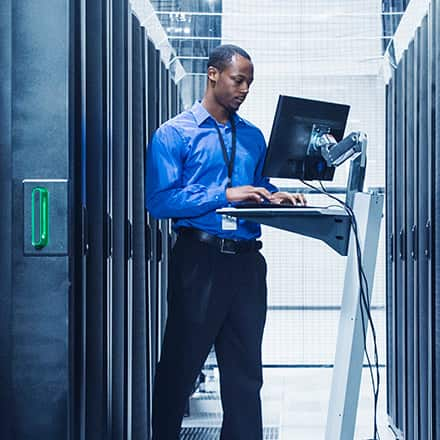 July 20, 2021
The field of cyber security is about leveraging top-notch problem-solving skills with technical aptitude to keep people and data safe. Despite being relatively new, the field of cyber security is here to stay.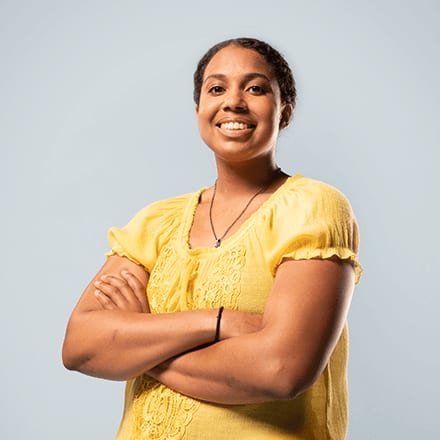 July 19, 2021
Even before she enlisted in the military, Bethanie Thomas knew she wanted to earn her degree. She even knew which field she wanted to study. The only thing missing was the right school.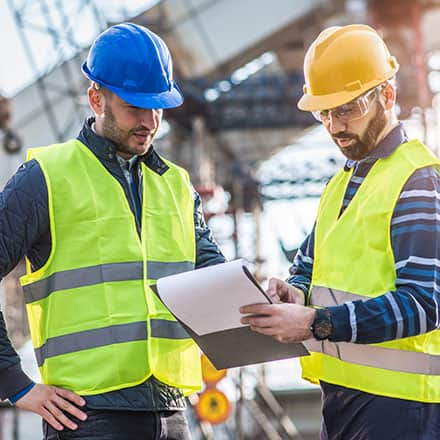 June 22, 2021
There are dozens and dozens of types of engineering. Because when it comes down to the basics, engineering is about using specialized bases of knowledge to solve a problem.