Removing Barriers: Examples of Assistive Technology in the Classroom
Most students don't think twice about reading text on their screens or typing on a regular keyboard. But for hundreds of students, assistive technology tools remove critical barriers to learning.
For Lisa O'Malley, a blind student who aspires to be an English teacher, assistive technology translates written text into speech. O'Malley does not use a Braille keyboard. Instead, she relies on a software program called Job Access With Speech, or JAWS, to translate Word documents and PDFs into speech. She also works with staff from the SNHU Disability Resource Center (DRC) to ensure that her course materials can be translated by the JAWS program.
"I use the JAWS program to complete my assignments because the amazing, persistent, wonderful, and selfless staff of the DRC and my fantastic advisor Kate take the links that I can't open and translate them into Word documents. Once that happens, JAWS can read exactly what you would see on the screen. This works in the other programs, too, including SNHU's online learning environment and mySNHU," O'Malley said.
Demita Furnner, director of the Disabilities Resource Center and Assistive Technology, said her staff of nine develops appropriate accommodations and materials in an alternate format to support students with disabilities. But they also help connect students with the right online assistive technology tools help to them most appropriately access course materials. The DRC opened in 2014 to help support the growing number of students taking online classes.
"The majority of students already come to SNHU with their assistive technologies," Furnner said. "A number of people are working and using that particular technology on the job."
However, for those students who were recently diagnosed with a physical disability or any type of learning disability, the DRC is able to provide recommendations on the types of tools available and can provide some assistance. Many of the tools are free of charge and the DRC can help students with basic troubleshooting.
The DRC recently surveyed the nearly 4,000 students it serves and discovered the following numbers of students used these assistive technologies:
Read & Write Gold - 586
JAWS - 161
ZoomText - 76
SensusAccess - 45
Dragon - 12
NVDA - 11
O'Malley encourages students to seek out the DRC and learn about the types of assistive technology tools that are available to them, adding that the team introduced her to tools she had never before encountered.
"As for the assistive technology, I have always been a believer in using your resources for your greatest success," O'Malley said. "If using a form of assistive technology, such as JAWS or ZoomText is that resource, then use it. The bottom line is that if you want to feel that pride of holding that degree in your hand, you have to use what you need to get it."
Free Accessibility Tools
Read & Write Gold
Read & Write Gold is a computer toolbar that aids students with reading, writing, researching and studying, Furnner said. The main features are a speech-to-text tool and a text-to-speech tool that allow students to program e-books to be read to them. Students can also talk into a microphone and have their speech translated into text. Any SNHU student, faculty or staff member can download Read & Write for free.
Whether a student has dyslexia or challenges with reading comprehension, the tools attached to Read & Write Gold really make a difference, Furnner said. The tool also helps students prepare better notes.
"They can highlight text and then export that into a note taker. The highlight feature allows them to highlight and bookmark text even through text to speech. It really helps those who struggle with reading and writing comprehension," she said.
Furnner stresses that Read & Write Gold also benefits students without disabilities, including the student who has a broken arm, carpal tunnel, sensitivity to light or any other ailment that can make typing or sitting at a computer difficult or uncomfortable.
SENSUSAccess
SENSUSAccess is another free tool SNHU provides to all students as a self-service solution. The tool automates the conversion of web pages and documents into a range of alternative formats, including Braille, MP3 and e-books. It can also be used to convert otherwise inaccessible documents (such as image-only PDF files or scanned images) into more accessible formats, Furnner said. Faculty may also use to convert lecture notes and other educational material into accessible formats for students.
NVDA
NVDA, which stands for NonVisual Desktop Access, enables blind and visually impaired people to use computers with the Microsoft Windows operating system free of charge. The tool reads the text on the screen in a computerized voice. Students can control what is read to them by moving the cursor to the relevant area of text with a mouse or the arrows on a keyboard. NVDA can also convert the text into Braille if the user owns a device called a "braille display," Furnner said.
"NVDA not only provides the key to college success and employment for many blind people. It also provides access to social networking, online shopping, banking and news." she said.
The DRC first matches students with the free tools available and prior to bringing on any new technologies, tests them first with coursework to ensure the tool will work for students. Availability and affordability are also key considerations, Furnner explained.
"We have students all over the world, and our accommodations specialists look for local resources or agencies. Technology is expensive, and not everyone is able to afford it.," Furnner said. "For example, JAWS is $1,000 - if we can find a local agency and get (a student) a contact with someone in their area, we'll do that for them as well. Often times they can get a screen reader or a different type of support (locally)."
Other Popular Accessibility Tools
JAWS
For those students who already pay to use a screen reader, Freedom Scientific®'s Job Access With Speech, or JAWS, works well for computer users whose vision loss prevents them from seeing screen content or navigating with a mouse. JAWS provides speech and Braille output for most PC applications. Additional information may be found here.
Dragon
Dragon® NaturallySpeaking is another type of speech recognition software that recognizes natural speech and helps students create documents, spreadsheets and presentations. Students can even record lectures and have the audio transcribed for them. The Premium version of Dragon Naturally Speaking costs between $129-$199.
ZoomText
For those students who are visually impaired, color-blind or just desire larger print, ZoomText can help magnify documents and other applications on their computer screens. ZoomText works with Windows or Macs to help magnify text up to 60 times its size. It also allows users to change screen color and even make their mouse size larger. Some versions also offer a read-aloud feature. ZoomText software is available in three different versions with price tags that range from $400-$1,200.
Krysten Godfrey Maddocks '11 is a writer and marketing/communication professional. Connect with her on LinkedIn.
Explore more content like this article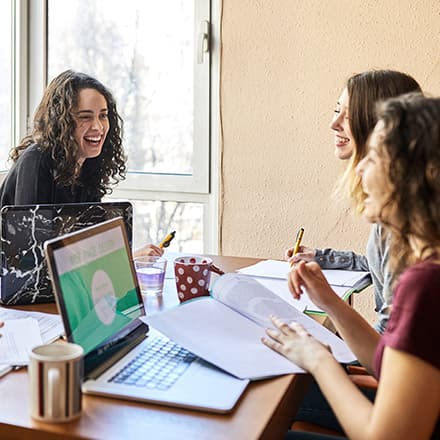 June 16, 2021
In balancing work, personal lives and academics, college stress is a reality for many students. Recognizing signs of burnout, knowing how to handle your responsibilities and making sure you're taking care of your mental health can make college stress more manageable.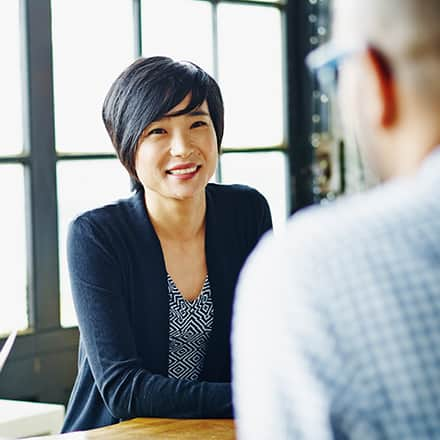 May 14, 2021
While receiving a nomination letter from an honor society like Delta Mu Delta is a thrilling recognition of dedication and skill, you might take a look at the membership fee and ask, "Is it worth it?"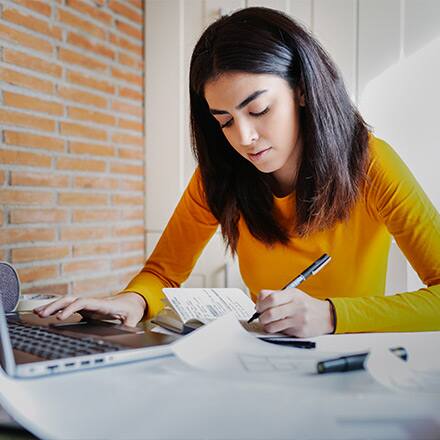 May 12, 2021
The capstone project in college typically requires students at the end of their degree to complete a project, such as a research proposal or other means, that gives them the ability to take the knowledge they have learned and apply it in a real-world setting.