SNHU Chief of Nursing to Speak at International Nursing Conference​​
Dr. Sherrie Palmieri hopes to make an impact during her first visit to China and inspire a generation of nurses there to prepare themselves to help respond to a looming health crisis in the country.
Palmieri, chief nurse administrator at Southern New Hampshire University, is traveling to China Dec. 1-2 along with other representatives of the nation's most extensive nursing trade group, the American Nurses Association, and the American Nurses Credentialing Center. She will deliver two presentations at the Second International Specialty Nursing Conference in Hangzhou, China, about two hours southwest of Shanghai.
Palmieri said she hopes to spark an interest among Chinese nurses to pursue lifelong learning. "I'm hoping to foster excitement of the Chinese nurses for seamless academic progression to continue their nursing education," she said.
The conference will focus on four themes: Continuity, Practice, Excellence and Growth. Palmieri's presentations will cover Advancing Nursing in China and Gerontological Scope and Standards. Gerontology, the study of the physical, mental and social implications of aging, is of particular importance in China due to the unprecedented growth in the older adult population from increased longevity due to advances in healthcare. The United Nations estimates the number of Chinese residents 65 and older could increase from around 100 million in 2005 to roughly 300 million in 2050, according to a Forbes article published earlier this year.
There is also a lack of healthcare infrastructure, particularly for rural residents, such as nursing homes. That is further complicated by an economy that is pushing more young people to urban centers to find work, leaving older relatives "without family support," Palmieri said.
Palmieri has worked at SNHU since 2013 when she was tapped as a subject matter expert and helped design the university's MSN in Patient Safety and Quality. Palmieri said nursing education, patient safety and quality and gerontology are her nursing passions.
Prior to joining SNHU, she was the executive director of the St. Joseph School of Nursing in Nashua, N.H., one of the oldest nursing programs in the state. She's held leadership positions at several New Hampshire healthcare facilities, including Exeter Hospital, Southern New Hampshire Medical Center and ComForcare Senior Services. Palmieri serves on the New Hampshire Board of Nursing, the Organization of Nurse Leaders-MA, RI, NH, CT and VT. She is also a member of the American Nurses Association Professional Policy Committee and is a state delegate to the ANA Membership Assembly. She has been the featured speaker at the Southern New Hampshire Consortium for Nursing Excellence and the New Hampshire Association of Healthcare Quality conference.
Palmieri will return to China in March to teach a nursing certification course.

Joe Cote is a staff writer at Southern New Hampshire University. Follow him on Twitter @JoeCo2323.
Explore more content like this article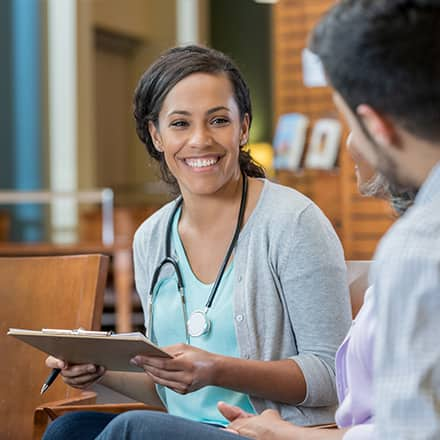 How Do I Become a Certified Health Education Specialist?
September 29, 2020
To become a Certified Health Education Specialist (CHES), you need to earn a bachelor's and/or master's degree in health education, public health or a related field and then pass the CHES certification exam administered by the National Commission for Health Education Credentialing.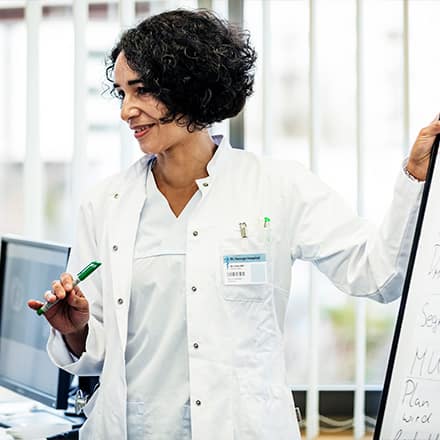 What is Epidemiology?
September 17, 2020
Epidemiologists are public health facilitators, who study concerns, trends and threats to the health of a specific population. Epidemiology is a vital research and development career critical to public health.
5 Leadership Styles in Nursing
September 08, 2020
Regardless of their title, nurses in all roles are expected to demonstrate leadership, and must challenge themselves and the profession to develop effective leadership styles. In order to accomplish this, 5 leadership styles can be noted and emulated among successful nurse leaders.