Online Poli Sci Student Fights to Change Child Marriage Law (and Wins)
One of Southern New Hampshire University's newest students has already helped change the laws in her state regarding child marriage and isn't done working to speak out for others.
Cassandra Levesque, who recently began taking online political science courses, attended a ceremony in the New Hampshire Statehouse on June 18 when Gov. Chris Sununu signed into law three bills that raised the minimum age to 16 with a judge's permission.
Levesque, 19, learned about child marriage during a Girl Scout leadership conference in Rhode Island. When she researched New Hampshire's law, she learned girls as young as 13 and boys as young as 14 could legally marry. She decided to try to change the law as part of her Girl Scout Gold Award project.
Later, she learned that both her grandmother and great-grandmother were married as teenagers and suffered abuse. Her great-grandmother was married to a 49-year-old man when she was just 16.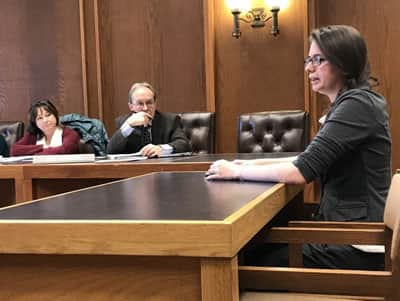 "I remember when I was 13 and I was still figuring things out and learning things. I know a lot of 13-year-olds are still going through that process and they're not ready for marriage," Levesque said. "My opinion is that if a 13-year-old girl still has band posters on her walls and stuffed animals and Barbies in her room, she shouldn't be getting married."
She first contacted Rep. Jacalyn Cilley, who represents Levesque's hometown of Barrington, New Hampshire. The pair were unsuccessful in a previous legislative session. Levesque, who testified before legislators on behalf of the bills, said more legislators were on board this year and that Sununu's backing of the law change raised the visibility of the issue.
"A lot of people don't realize that this is a big thing that is happening all over the place," she said. "Not just in America but all over the world and people don't realize that."
The statistics are eye-popping. Earlier this year The Economist reported the latest estimates that 1 in 3 girls in the world are married before they turn 18. In the United States, more than 207,000 girls and boys were married between 2000-2015. Most of those were 17-years-old, according to the magazine, but nearly 1,000 were 14 and a handful were just 10 years old.
The bills Levesque championed approach the issue from three perspectives. One provides that a judge can only allow an underage marriage if he or she finds "clear and convincing evidence" that it is in the child or children's best interest. Another bill bars a judge from allowing a marriage if consummation of the marriage would constitute sexual assault. The third bill defines the legal age to marry at 16 for boys and girls.
Levesque's mother, Patty Levesque, said she's been able to watch her daughter from a mother's perspective, but also as her Girl Scout leader for the past 14 years.
"She's very mindful all the time of the path that she's walking. She wants to be a role model for the girls behind her," Patty Levesque said. "As a parent, that's a pretty cool thing to see your kid want to do."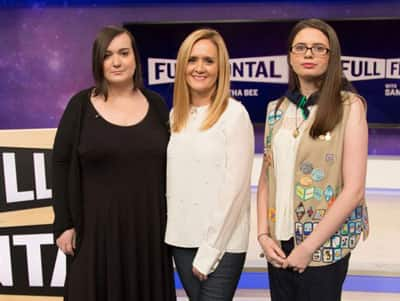 Levesque has been inundated with media inquiries, from local media to the Boston Globe, Teen Vogue and more. She also appeared on "Inside Edition," an MSNBC segment and on "Full Frontal" hosted by comedian and commentator Samantha Bee on TBS.
"It's been amazing. I feel like it's not necessarily for me. I'm getting attention for the children who can't speak out and who I'm fighting for," she said. "This is what I'm fighting for."
She also drew the attention of SNHU President Paul LeBlanc.
At an event she was honored at recently, LeBlanc met Levesque and learned she would be attending online soon and offered her a full scholarship.
"Cassie is an extraordinary young woman, and we want to recognize her leadership while giving her the tools and education she can use to positively shape the world," LeBlanc said. "SNHU embraces women's leadership and empowerment, and we welcome Cassie as a member of the SNHU community."
Levesque said she isn't sure what her ultimate career goal is once she's earned her degree, but knows it will focus on advocating for those who can't always speak up for themselves.
"I would like to continue into women's and children's rights and getting people's voices heard," she said.
Joe Cote is a staff writer at Southern New Hampshire University. Follow him on Twitter @JoeCo2323.
Explore more content like this article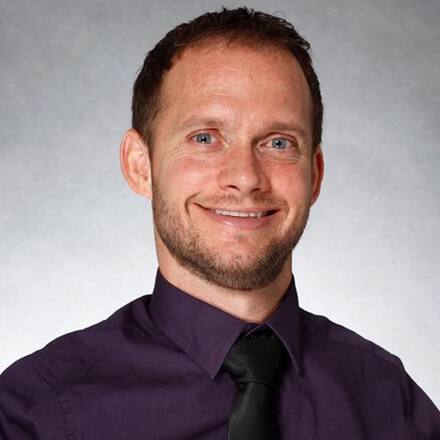 Clinical Mental Health Instructor Dr. Damion Cummins: A Faculty Q&A
December 06, 2019
Dr. Damion Cummins found his passion for counseling during his recovery from a life-altering sports injury. Now he teaches students in Southern New Hampshire University's master's in clinical mental health counseling so they can begin careers counseling others.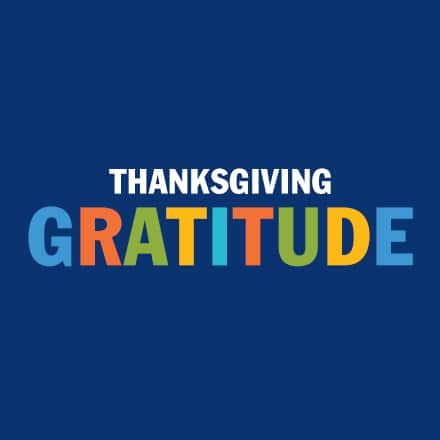 Dear Past Me: Thanksgiving Gratitude to My Past Self
November 27, 2019
The core of Thanksgiving is gratitude - to our loved ones, to ourselves, to the beauty of life and new experiences. SNHU faculty and staff were asked this question: If you had a chance to thank your younger self for something you did, what would it be and why? Here's what some had to say.
Global Citizens Circle Addresses Civility in Politics
November 25, 2019
Two political veterans visited Southern New Hampshire University to discuss the current state of political conversation in America and how having difficult conversations can still be beneficial.