Types of MBA: A List of Top Concentrations
Today's MBA programs provide plenty of options to focus on particular aspects of business in either a specialization or concentration, giving you a competitive edge in today's job market. A specialization can be extremely helpful if you're looking to break into industries where you lack work experience, particularly if you chose an MBA specialization in a field where technical skills are important, according to U.S. News and World Report.
Although the top MBA concentrations include general management, international management, and corporate strategy; followed by consulting, finance leadership and entrepreneurship; according to the Princeton Review; you should pick a concentration that aligns to your personal interests or career goals. Other niche MBA concentrations, such as business intelligence, human resources, internet marketing or even sports management-might better help you demonstrate to employers your unique skill set for a particular role.
5 Tips for Choosing the Best MBA Specialization for You
Overall master's-level business degrees are increasingly in high demand across multiple industries, including financial services, science and technology, healthcare, trade and manufacturing. According to the U.S. Bureau of Labor Statistics, the median annual wage for management occupations was $102,590 in May 2017, which was the highest wage of all the major occupational groups. The GMAC (Graduate Management Admission Council) also reported that 83% of employers plan to hire new business school graduates in 2018. In other words, any concentration you pick is bound to support high-demand business roles--its most important to keep your own goals in mind.
Reflect on your own strengths and interests - Take courses within a concentration or specialization that capitalize on the skills and work experience you already have. Alternatively, use the concentration to build competency in an area or industry you've always wanted to learn more about.
Decide what industry or industries you might like to work in - MBA concentrations in healthcare management, criminal justice, project management, or sustainability lend themselves to unique work environments - think about what fits you best.
Determine what you've liked and/or disliked about previous jobs or internships - Do you enjoy working for one company or consulting on behalf of many clients? Do you enjoy analyzing data rather than speaking to large groups of people? Do you prefer a company with an international reach to a smaller startup? These are all factors to consider when you choose a concentration.
Consider exploring a niche - Although finance and general management are traditional specializations that still offer tremendous value, newer concentrations might carve out opportunities in growing fields, for example concentrations in healthcare informatics or forensic accounting can help you stand out as an employee with innovative technology skills.
Factor in any extra potential earnings a specific concentration might bring - Some specializations lend themselves to higher pay. Specializations and concentrations can also have a positive impact on starting salary. Concentrations in strategy, corporate finance, and operations/supply chain management typically boost early career pay, according to PayScale data provided to U.S. News and World Report. In 2007, students concentrating in strategy could expect a starting salary of $96,200.
Exploring Popular MBA Concentrations
Not all MBA specializations or concentrations are equal. Students must research what types of classes, field experiences, or internships are available within a particular program. However, here are some descriptions of the top specializations/concentrations as identified by the Princeton Review.
MBA in General Management - Perhaps the most traditional concentration, this concentration gives students a broad business overview, and focuses on finance, leadership, data analysis, marketing, and human resources.
MBA in International Management - Today's businesses are truly global, and this concentration trains MBA students to lead globally, putting an emphasis on international business in a variety of cultural, political, social and economic contexts.
MBA in Corporate Strategy - This concentration helps students discover how companies create value, develop a business portfolio, and work with other organizations to achieve goals. It prepares students to find consulting jobs in specific industries, or become general strategy consultants.
MBA in Finance - Finance concentrations prepare students for jobs in financial services, banking and risk management; or for corporate finance positions in other firms. This concentration is one of the most financially lucrative options and focuses on corporate financial management, investment and portfolio management, forecasting, and core cash management.
MBA in Entrepreneurship - Want to build a start-up? The entrepreneurship concentration teaches MBAs to build a company or develop new initiatives within an existing company. This concentration can also be helpful for MBAs looking to get into related fields, such as venture capital, as it focuses on capital and venture capital opportunities, franchising, consulting, and small-business management.
Other Popular Concentrations
When Do I Pick a Specialization or Concentration?
You may know exactly what area you'd like to focus on in your MBA from the start. If you aren't quite sure which sure which direction to go in or if you even want to choose a particular concentration, chances are you're not alone. The good news: most MBA programs require students to complete core courses before they pick a specialization. Some allow you to take a few courses within a focus area as part of a general MBA program without declaring a specific concentration. At Southern New Hampshire University, you may opt for one of 20 MBA concentrations or choose to earn a general MBA.
Still trying to figure out whether you'd like to pursue a straight MBA or double-down with an area of specialization? Here's why these women chose the paths they did for their MBAs.
A Tale of Two MBA Alumni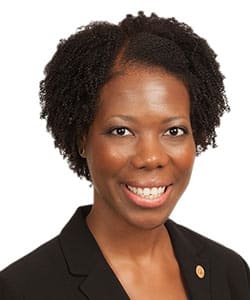 When Kira Morehouse '13, a digital marketing specialist for Enterprise Bank, earned her MBA, she chose to pursue a concentration that allowed her to focus on business and corporate strategy to better align her digital marketing background to financial strategy. She credits both the degree and the concentrations for opening the door to her new role.
"In a corporate environment like a bank, it's helpful and reassuring to the people interviewing you and people you have to report to-board members and directors of the organization-that you have the right background," she said.
Morehouse, who earned a bachelor's degree in communication, had worked for several years in marketing agency roles prior to earning her MBA. She had a solid record of accomplishment that included developing TV, radio, and digital media campaigns for a diverse roster of clients. However, she did not have a formal background in math and business analytics, which is why she chose to focus her MBA on gaining skills in those areas. She said that because digital media is a newer field, proving that she had a solid foundation in research and analytics - as well as financial compliance--helped show her employer that she was able to set digital media goals that improved the bottom line.
"The confidence I gained when I actually discovered I could do calculus and understand managerial accounting and economics with proper instruction made me feel very capable," she said.
Morehouse said she was inspired to earn an advanced degree early on, after watching her mother juggle college, two jobs, and a family. Although she never thought she'd pursue an MBA specifically, she said she realized that being able to speak the same business language as her clients and supervisors would serve her well in her career - and it has.
"I always had ideas but I didn't think they were valued or heard," she said. "The MBA really sealed the deal for me-working with bankers I was now able to contribute to strategy and show return on investment.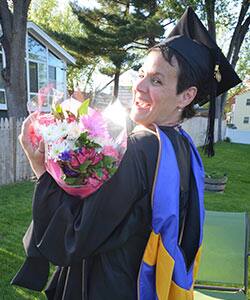 On the other hand, Claire Regan '18, a business systems analyst with 25 years of sales experience, completed a general MBA with career advancement in mind. She credits her MBA for her most recent promotion, which she received just a few months shy of commencement. She decided to pursue an MBA to move from a traditional sales role at Consolidated Communications, to an analytics role, where she now analyzes sales accounts and determines how the company might better manage and expand its business communications services. Although she didn't choose a specific concentration, she did take two courses focused on workplace conflict management.
"They proved to give me some valuable skills to use not only my professional life, but in my personal life as well," Regan said. "Not everyone gets along in the workplace, it's it is good to figure out how to best handle those situations."
As you consider moving forward with an MBA, keep in mind that this is a degree that prepares you well for broad industries. A concentration, however, provides specialization in a particular area that can make a difference in taking on a role in an area you enjoy working in most.
Krysten Godfrey Maddocks '11 is a writer and marketing/communication professional. Connect with her on LinkedIn.
Explore more content like this article
Global Business and Leadership Professor Susan Losapio: A Faculty Q&A
April 10, 2020
After spending several years in real estate, corporate training and running a consulting agency, Dr. Susan Losapio had the opportunity to join the faculty at SNHU's School of Business. She shared her views on teaching, the importance of education and more as part of our Faculty Spotlight series.
What is an MBA?
April 09, 2020
An MBA – or Master of Business Administration – is a graduate-level business degree designed to give professionals the critical knowledge they need to step into management and leadership roles in companies.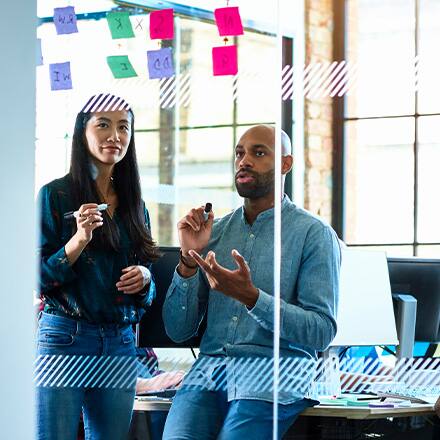 What is Systems Thinking?
March 18, 2020
Systems thinking is a holistic way to investigate factors and interactions that could contribute to a possible outcome. Systems thinking provides an understanding of how individuals can work together in different types of teams and create the best possible processes to accomplish their goals.