Earn an MBA in Business Analytics
Just over $19K total tuition
Earn credentials along the way
Curriculum revised in 2021
Program accredited by ACBSP
Can complete in about 1 year
Management analyst roles expected to grow 11%1
MBA in Business Analytics Program Overview
Combine a well-rounded graduate program with an in-demand concentration when you earn the Master of Business Administration (MBA) in Business Analytics at Southern New Hampshire University.
"In today's world, data is everywhere, including in management-style decisions," said Amelia Manni, MS, an adjunct faculty member and a subject-matter expert at SNHU. "This concentration allows those seeking their MBA to get a leg up and begin to understand how data works and best practices for implementing it into their decision-making."
This focused graduate degree program can prepare you for the application of tools and techniques of data analytics. And with these analytical skills, you can become a more valuable asset to your current – and future – employers.
"This program concentration offers learners a practical approach to business analytics," said Dr. Jessica Rogers, associate dean at SNHU. "Each course has been developed with a strong focus on the needs and demands of business today."
This program also has the potential to save you both time and money: By attending full time, you can complete the degree in about 12 months, and the 30-credit program costs just over $19K total.
Looking for a degree that's more focused? SNHU also offers an online master's in data analytics program.
What You'll Learn
Data analysis & interpretation skills to inform decisions
Adaptable strategy development
Models/processes to improve organizations
Approaches to cultivate globally aware teams
Planning techniques to articulate organizational culture
How You'll Learn
At SNHU, you'll get support from day 1 to graduation and beyond. And with no set class times, 24/7 access to the online classroom and helpful learning resources along the way, you'll have everything you need to reach your goals.
Career Outlook
These days, data analytics is necessary for business. All business.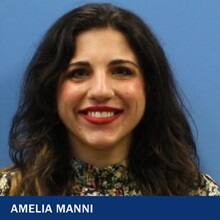 "In a world of degrees that focus solely on the technical or business side, organizations are finding themselves with a gap," said Amelia Manni, MS, an adjunct faculty member and a subject-matter expert at Southern New Hampshire University. "One side cannot talk to the other in an efficient way. That is where someone with this business analytics concentration comes in. They have all the knowledge and skills around great management and business acumen as well as how to incorporate data and information into their decision-making. That is a game-changer – and a good skill to have."
The future for management analysts looks excellent. Many with this degree work as consultants, and the U.S. Bureau of Labor Statistics projects that the demand for consulting services will continue to grow as organizations work to become more efficient. In fact, the increase could be strong in smaller consulting companies that specialize in specific industries or types of business function.1
Job Growth
According to the U.S. Bureau of Labor Statistics, career opportunities for management analysts are expected to grow 11% — much faster than average — through 2031.1
Salary
The median annual salary for management analysts in 2021 was $93,000.1
Understanding the numbers
When reviewing job growth and salary information, it's important to remember that actual numbers can vary due to many different factors—like years of experience in the role, industry of employment, geographic location, worker skill and economic conditions. Cited projections do not guarantee actual salary or job growth.
As a management analyst, you could have the opportunity to work in a variety of settings with wide range of titles.
Where Could You Work?
Finance
Collect, process and analyze financial data to help make better business decisions.
Technical Consulting Services
Analyze data, trends, strategies and competition to stay ahead in the market.
Government
Use analytics to help with planning, policy formulation and more.
Journalism
Assess consumer statistics to create demand-driven content and distribution strategies.
Healthcare
Evaluate data to create more efficient systems within a medical facility.
Wholesale
Analyze inventory, production speed and product demand to volume forecast.
Start Your Journey Toward an Online Business Analytics Degree
Flexible
With no set class meeting times, you can learn on your schedule and access online course materials 24/7. Our online MBA program offers more fluidity around assignment due dates than before and course resources better suited for the on-the-go learner.
Affordable
As part of our mission to make higher education more accessible, we're committed to keeping our tuition rates low. In fact, we offer some of the lowest online tuition rates in the nation.
Prior coursework and work experience could also help you save time and money. SNHU's MBA transfer policy allows you to transfer up to 6 credits from your previous institution. You could also earn college credit for previous work experience.
Respected
Founded in 1932, SNHU is a private, nonprofit institution with over 160,000 graduates across the country. SNHU is accredited by the New England Commission of Higher Education (NECHE) — which means our 200+ associate, bachelor's and master's programs meet high academic standards. In addition, many of SNHU's degree programs also carry specialized programmatic accreditation. This includes our portfolio of business programs, which are accredited by the Accreditation Council for Business Schools and Programs (ACBSP).
To be regionally accredited, one of 7 regional accreditation organizations recognized by the Council for Higher Education Accreditation (CHEA) has determined that the university meets its high academic standards and expectations. Most nonprofit institutions are institutionally accredited.
In addition, SNHU's suite of online business programs, including the MBA, are also programmatically accredited by the Accreditation Council for Business Schools and Programs (ACBSP).
In addition, SNHU has been nationally recognized for its efforts to lead the way toward more innovative, affordable and achievable education:
"Most Innovative" regional university honors from U.S. News & World Report each year since 2015
A $1 million grant from Google.org to explore soft skills assessments for high-need youth
Recognition as a 2017 Digital Learning Innovator by the Online Learning Consortium
Extensive Business Alumni Network
Since our first MBA graduate class in 1974, we've welcomed over 20,000 MBA graduates to our alumni network. For current students, that means an extensive business networking group, an opportunity to seek out college mentorship opportunities and learn from students who have already walked the path.
93.6% of online students would recommend SNHU (according to a 2022 survey with 17,000+ respondents). Discover why SNHU may be right for you.
Expanding access to quality higher education means removing the barriers that may stand between you and your degree. That's why you can apply at any time and get a decision within days of submitting all required materials:
Acceptance decisions are made on a rolling basis throughout the year for our 5 graduate terms.
If you're ready to apply, follow these simple steps to get the process going:
Preparing You for Success

Dr. D. Brian Letort, adjunct faculty
"The skills attained from this degree will ensure you have the skills needed to thrive in a data-rich ecosystem, which all future businesses will require."
Courses & Curriculum
In 2021, Southern New Hampshire University introduced a completely revised curriculum for its 30-credit online MBA program. Just months later, it rolled out the business analytics concentration. That's a huge benefit for students, since it means you get to take part in one of the most innovative MBA programs on the market today.
"In each step of the curriculum building, we thought about what is needed in the workforce today and what gaps there are that this concentration could help fill," said Amelia Manni, MS, an adjunct faculty member and a subject-matter expert at Southern New Hampshire University. "We thought about the technical skills that students could face when they are on the job as well as how they can get that hands-on experience. ... This concentration really took what the industry is lacking – data-driven business professionals – and created a program to educate that next generation of data thinkers."
Manni was just one of a number of academics who helped create an MBA in Business Analytics program at SNHU.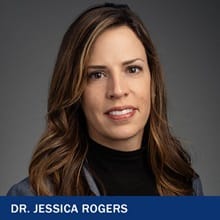 "Our instructional designers and subject-matter experts worked together to create a top-notch learning experience that guides learners toward creating real-world artifacts and addressing real business problems," said Dr. Jessica Rogers, an associate dean at SNHU.
Building off the 7-course core that's required of all online MBA students – no matter the concentration – business analytics students will take 3 more courses that round out the curriculum.
These include:
Business Analytics
Descriptive Analytics
Predictive Business Analytics
Within the courses are scenario-based assignments, which provide immersive, real-world opportunities that align with industry standards and business environment trends.
An added benefit of SNHU's MBA in Business Analytics program is the opportunity for credentialing.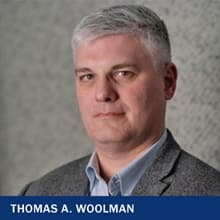 Like the "AICPA Data Analytics Certificate program, which is available through this program," said Thomas A. Woolman, MBA, MS, MS, an adjunct faculty member and subject-matter expert at Southern New Hampshire University. "This offering is of great benefit to accounting and finance professionals of any size organization, from any industry interested in learning and applying data analysis techniques to help their organization make informed, data-driven business decisions."
You'll have the option to earn other certificates, as well.
"There are certifications along the way that students will earn that are a great way to boost their resume," Manni said.
Knowledgeable instructors can help you along the way, since they're well versed in what's happening with analytics today.
"Adjunct faculty teaching in the concentration are hand-picked for their experience in the field," Rogers said. "Our faculty bring a wealth of experience to share with our learners as well as have a passion to mentor."
Dr. D. Brian Letort, an adjunct faculty member and subject-matter expert at SNHU, agreed.
"Instructors who teach in this field are often skilled in analytics, but have been applying it to business opportunities for many years," he said.
Overall, the program at SNHU was well thought out – by data professionals, for future analytics specialists.
"This program and concentration sets a student up to learn skills with each class and implement them at work, if they are currently already in a role that they can use them, or create an arsenal of skills they can build their resume up with and get the job they are looking for to take that next step in their career," Manni said. "This program is designed for the student who wants to have that background in business and management but also be hands on and understand what it takes to get to those data-driven decisions."
Don't have a business background? No problem. Our MBA is accessible to everyone. Interested students must have a conferred undergraduate degree for acceptance, but it can be in any field. Those without an undergraduate degree in business or a related field may be asked to complete up to 2 foundation courses to get started. These foundations cover essential business skill sets and can be used to satisfy elective requirements for the general-track MBA. With foundations, the maximum length of your online MBA would be 36 credits.
Attend full time or part time. Students in the MBA have the option to enroll full time (at 2 classes per term) or part time (with 1 class per term). Full-time students should be able to complete the program in about 1 year, while part-time students could finish in about 2 years. SNHU students are busy, often juggling jobs, family and other obligations, so you may want to work with your academic advisor to identify the course plan that works for you. The good news is, you can switch from full time to part time and back again as often as you want.
List of Courses
Courses May Include
MBA Business Analytics
QSO 511
Business Analytics
This course will provide you with the fundamental concepts and tools needed to understand the emerging role of business analytics in organizations. You will learn how to apply basic business analytics tools in a spreadsheet environment, and how to communicate with analytics professionals to effectively use and interpret analytic models and results for making better business decisions.
QSO 560
Descriptive Business Analytics
Descriptive Analytics is used to analyze historical data to gain insights that can be used in making better business decisions in the future. In this course, you will learn about and apply the principles and techniques of business data analysis using Excel and popular data analysis software.
QSO 570
Predictive Business Analytics
Predictive Analytics is used to make predictions about future business activities. The predictions are used to make business plans and take actions to bring about the desired business outcomes. In this course, you will learn about and apply the principles, tools and techniques of predictive analytics using Excel and popular data analytics software.
Total Credits: 30
Minimum Hardware Required Specifications
| Component Type | PC (Windows OS) | Apple (Mac OS) |
| --- | --- | --- |
| Operating System | Currently supported operating system from Microsoft. | Currently supported operating system from Apple. |
| Memory (RAM) | 8GB or higher | 8GB or higher |
| Hard Drive | 100GB or higher | 100GB or higher |
| Antivirus Software | Required for campus students. Strongly recommended for online students. | Required for campus students. Strongly recommended for online students. |
| SNHU Purchase Programs | | |
| Internet/ Bandwidth | 5 Mbps Download, 1 Mbps Upload and less than 100 ms Latency | 5 Mbps Download, 1 Mbps Upload and less than 100 ms Latency |
Notes:
Laptop or desktop?  Whichever you choose depends on your personal preference and work style, though laptops tend to offer more flexibility.
Note:  Chromebooks (Chrome OS) and iPads (iOS) do not meet the minimum requirements for coursework at SNHU. These offer limited functionality and do not work with some course technologies. They are not acceptable as the only device you use for coursework. While these devices are convenient and may be used for some course functions, they cannot be your primary device. SNHU does, however, have an affordable laptop option that it recommends: Dell Latitude 3301 with Windows 10.
Office 365 Pro Plus is available free of charge to all SNHU students and faculty. The Office suite will remain free while you are a student at SNHU. Upon graduation you may convert to a paid subscription if you wish. Terms subject to change at Microsoft's discretion. Review system requirements for Microsoft 365 plans for business, education and government.
Antivirus software: Check with your ISP as they may offer antivirus software free of charge to subscribers.
University Accreditation
Southern New Hampshire University is a private, nonprofit institution accredited by the New England Commission of Higher Education (NECHE) as well as several other accrediting bodies.
Tuition & Fees
Tuition rates for SNHU's online degree programs are among the lowest in the nation. We offer a 25% tuition discount for U.S. service members, both full and part time, and the spouses of those on active duty.
Online Graduate Programs
Per Course
Per Credit Hour
Annual Cost for 15 credits
Degree/Certificates
$1,911
$637
$9,555
Degree/Certificates
(U.S. service members, both full and part time, and the spouses of those on active duty)*
$1,410
$470
$7,050
Tuition rates are subject to change and are reviewed annually.
*Note: students receiving this rate are not eligible for additional discounts.
Additional Costs:
Course Materials ($ varies by course). Foundational courses may be required based on your undergraduate course history, which may result in additional cost.
Frequently Asked Questions
What can I do with an MBA in Business Analytics?
Because MBAs are so well-rounded, you'll have plenty of career directions to choose from – especially with the added concentration.
"Learners would become qualified to produce business forecasts to predict the outcomes of binary purchase decisions, create inventory and demand forecasts, and apply their knowledge of predictive models to analyze strategic decision-making," said Thomas A. Woolman, MBA, MS, MS, an adjunct faculty member and subject-matter expert at Southern New Hampshire University.
Since business relies on decision-making, you have the opportunity to find a role at many organizations – one that makes a major impact within a business.
"Potential roles that would utilize this type of qualification include demand planning analyst, financial analysis, strategic planning analyst, digital supply chain planning, management roles in forecasting and planning, as well as management roles for business intelligence departments," Woolman said.
Is an online MBA taken seriously?
Any accredited degree program should be taken seriously by employers – and many online MBA programs are accredited.
At Southern New Hampshire University, all of our programs are regionally accredited by the New England Commission of Higher Education (NECHE), which covers the 6 states in this region.
NECHE is one of 7 regional accrediting organizations recognized by the Council for Higher Education Accreditation (CHEA). Regional accreditation is important: These commissions are among the oldest in the country, setting a high standard for degree-granting institutions.2
In addition, SNHU's business programs are all accredited by the Accreditation Council for Business Schools and Programs (ACBSP). The organization has about 1,200 members, and it acknowledges institutions that offer a rigorous and quality experience.3
The MBA program at SNHU is its most popular graduate degree. Plus, SNHU has offered online programs to students for over 25 years: It's a reason why the university has regularly been named one of the "Most Innovative" colleges by U.S. News & World Report.
And with an MBA at SNHU, you have the option to gain even more focused skills when you add a concentration, like business analytics, finance or leadership, to name a few.
Which is better: MBA or MBA in Business Analytics?
It's not necessarily better to earn a general-track MBA over an MBA in Business Analytics – or vice versa. It truly depends on your career goals and what skills you need to learn to be competitive in the industry.
At Southern New Hampshire University, all online MBA programs have the same 7-course core, meaning they all have 7 courses in common. These courses take on topics like leading people, measuring success and creating strategies.
Where the courses differ is in the remaining 3 classes of the 10-course program.
In the general-track MBA, you can choose from a wide range of elective courses – like accounting, organizational leadership or marketing, just to name a few.
However, when you choose one of the MBA concentrations – such as business analytics – you'll have courses that are required to complete the concentration.
At SNHU, those courses are Business Analytics, Descriptive Business Analytics and Predictive Business Analytics.
By adding "MBA in Business Analytics" to your resume, you give yourself the extra boost you may need to get the career you want.
Is MBA in Business Analytics in demand?
Hiring projections for MBA graduates show an increase after the 2020 pandemic. In 2021, 91% of recruiters surveyed by the Graduate Management Admission Council said they planned to hire MBAs.4
And because so many graduates who've earned an MBA in Business Analytics choose to go into consulting, GMAC also reports that 95% of consulting sector recruiters are projecting to hire MBA graduates in the same time period.4
While earning an MBA is an incredible accomplishment, it's the MBA that moves you toward your career goals that's best for you. It's a personal choice.
If building your skills in analytics is important to you, then earning an MBA in Business Analytics could help you move up the ladder.
"Business analytics has applicability to many roles within the industry, such as business process analysis, data management of business data, and the various forms of analytics such as descriptive/historical data reporting, advanced visualizations and even predictive modeling," said Dr. D. Brian Letort, an adjunct faculty member and subject-matter expert at Southern New Hampshire University.
Because business analytics experts are widely sought after, you may have the opportunity to work at a type of organization you're passionate about – whether that's in healthcare, marketing or sports.
Do you need an MBA to be a business analyst?
For an entry-level analyst job, a bachelor's degree should do, according to the U.S. Bureau of Labor Statistics (BLS).
But the BLS also notes that some organizations prefer to hire someone for these roles who has earned an MBA.1
That's why the MBA in Business Analytics is the right choice for many in the field. An MBA is widely accepted throughout the workforce. And the business analytics concentration can give you an advantage over those with a more general-track MBA.
If you've earned your bachelor's degree in another area of study, the focused MBA at Southern New Hampshire University could be the ideal solution. SNHU doesn't require students to have a specific bachelor's degree to enter its program. You may, however, be required to take a foundational course or two if you haven't worked in business before.
Related Articles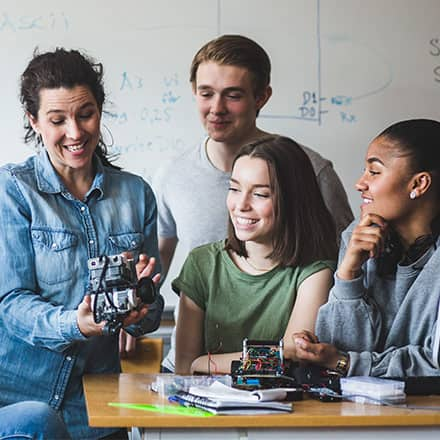 Let's start with a basic question: Exactly what does STEM mean? It's a term many are familiar with, but don't necessarily understand. STEM is a common abbreviation for four closely connected areas of study: science, technology, engineering and mathematics.
From Grace Hopper, an early pioneer in computer programming, to Katherine Johnson's contributions as a space scientist, women have been proving their value to the STEM fields for years and years. While there isn't one straight pathway into STEM, there are some general strategies that will help.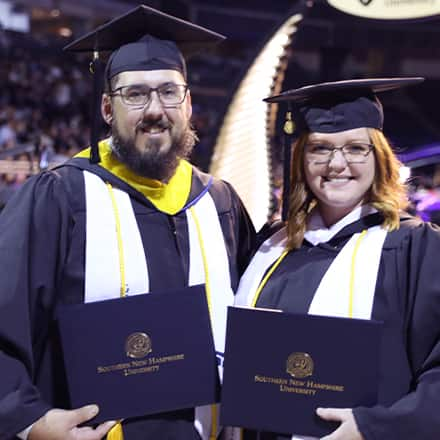 Michael and Taria Richards, both first-generation college graduates, earned their bachelor's degrees together from Southern New Hampshire University. Despite unconventional journeys, they've secured new jobs and are determined to set an example for their children.
References
Sources & Citations (1, 2, 3, 4)
1Bureau of Labor Statistics, U.S. Department of Labor, Occupational Outlook Handbook, on the internet, at https://www.bls.gov/ooh/business-and-financial/management-analysts.htm (viewed Nov. 4, 2022). Cited projections may not reflect local and/or short-term economic or job conditions and do not guarantee actual job growth.
2Council for Higher Education Accreditation (CHEA), Regional Accrediting Organizations, on the internet, at https://www.chea.org/regional-accrediting-organizations-accreditor-type (viewed Sept. 2, 2021)
3Accreditation Council for Business Schools and Programs (ACBSP), Who We Are, on the internet, at https://acbsp.org/page/about-who-we-are (viewed Sept. 2, 2021)
4Graduate Management Admission Council, Demand of Graduate Management Talent: 2021 Hiring Projections and Salary Trends, Corporate Recruiters Survey [PDF], on the internet, at https://www.gmac.com/-/media/files/gmac/research/employment-outlook/2021_crs-demand-of-gm-talent.pdf (viewed Sept. 14, 2021)