What is Health Information Management? Where Biz, Tech & Health Meet
Health Information Management professionals work with physicians, and nurses to ensure health information is documented accurately and securely and manage key aspects of health information reporting and protection.
---
Have you ever noticed that when you visit your physician's office, you're asked to review your past and current health status? You were likely given a form to verify your past medical history and list of current medications. Do you ever wonder why you have to review this form every time you go to the doctor? Let's take a look.
How Health Information Professionals (HIM) Can Help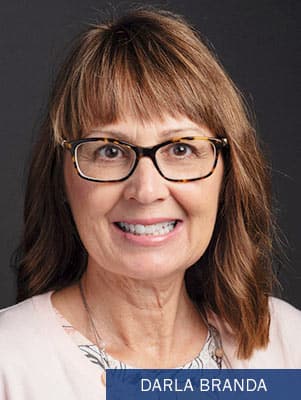 Meet Sara, a young mother of three children. It's late at night when Sara's 2-year-old son Ben wakes up with shortness of breath. Because of Ben's history of premature birth and subsequent breathing difficulties, Sara rushes Ben to the hospital. When signing in at the emergency room, Sara is asked a series of questions about Ben's past health concerns. Exhausted and distraught, Sara can't remember important details of her son's previous conditions. She remembers that Ben was in the neonatal intensive care unit (NICU) for three weeks, but can't recall the details of his illnesses and treatments during the hospitalization.
The nurse reassures Sara that everything is going to be alright and that she can retrieve Ben's health information from the electronic health record (EHR). As the nurse is reviewing Ben's chart in the EHR, she notices an alert indicating that Ben has an allergy to Augmentin. This critical information is essential in treating Ben's current illness. If it had not been documented correctly, Ben's health safety could be compromised during this emergency room visit. Having accurate health information documented is critical to patient safety, and this is where health information management (HIM) professionals can help:
HIM professionals work to ensure health information is documented accurately, timely, and securely.
HIM professionals work with all healthcare providers and departments, including physicians, nurses, lab, radiology, and pharmacy staff to ensure patient information to promote patient safety through documentation practices.
While overseeing documentation practices is one of the hallmarks of the HIM profession, these professionals manage many other key aspects of health information including collecting, reporting, analyzing, and protecting health data.
To that end, Pam Varhol, associate dean of health professions at SNHU, said, "Healthcare professionals utilize electronic health record (EHRs) systems and other key technology to manage health information. As the needs of healthcare organizations evolve, professionals need to embark on a continuous journey of learning new technology and soft skills (i.e., networking and emotional intelligence)."
Health Information Management: Where Biz, Tech and Health Meet
As you might imagine, working in HIM requires a unique skill set that encompasses healthcare, information technology and business concepts. For example, HIM professionals must be knowledgeable in the health sciences, particularly with anatomy, physiology, pathology, and pharmacology. Having this knowledge allows HIM professionals to manage and disseminate essential health information to internal and external stakeholders for clinical decision-making, research, and revenue management. HIM professionals also need to be able to make informed decisions on matters such as department budgeting and workflow processes and the technological skills to oversee all of these facets of the profession.
In addition to these skills, Lynn Ward, associate dean of health professions, said, "HIM professionals need to be able to communicate effectively, problem solve, work independently and be very detail oriented." So, how do you acquire so many differing skills? A bachelor's in HIM can be your first step.
4 Basic Functions of Health Information Management
These functions are really the overarching themes/specialty areas that fall under the HIM umbrella:
Health information management encompasses coding and revenue cycle, informatics, data analytics, and information governance.
Coding and revenue cycle management includes assigning diagnostic and procedural codes for billing to managing the revenue flow from the patient registration to final discharge.
Informatics oversees the technology aspects of managing health information, whereas data analytics manages the integrity of data through mapping and quality improvement processes.
Information governance focuses on HIM operations and compliance and ensures protection of protected health information (PHI). Each of these areas within HIM have entry-level opportunities with potential to reach executive level positions at the mastery level.
Is Health Information Management a Good Career Choice?
According to the American Health Information Management Association (AHIMA), earning a bachelor's or master's degree in HIM can lead to a long-lasting career in one of the fastest-growing industries in the nation? As the HIM profession continues to grow, so do the career opportunities. These are just a sampling of job roles AHIMA notes are available, and many more opportunities exist nationally and internationally.
Clinical documentation improvement specialist
Compliance auditor
Health data analyst
HIM director
Medical coder
Patient advocate
Physician practice management
Privacy officer
Security officer
Revenue cycle manager
HIM professionals also work in a wide array of settings, in fact, nowadays, there are many opportunities to work remotely. Here are some of the typical settings where HIM professionals work, but there are many other possibilities, including working internationally.
Hospitals
Clinics
Surgery Centers
Behavioral Health Facilities
Governmental Agencies
Health Information Exchanges
Healthcare Software Companies
Long-term Care Facilities
Physical Therapy Facilities
Physician Offices
Rehabilitation Facilities
Veterans Administration
Health Information Management Salary & Career Outlook
A survey by AHIMA found that Registered Health Information Administrators (RHIA) with 2 years of experience made about $58,000 a year. According to the U.S. Bureau of Labor Statistics (BLS), health information technicians, which require a 2-year degree, earned a median salary of just under $40,000 in 2017 and the field is projected to grow by 13% through 2026, according to the site.
Is This Field a Good Fit for You?
Do you enjoy working with data? Are you a detailed person who strives for precision? Do you have a high regard for ethics? Do you enjoy helping others?
If you answered yes to any of these questions, then HIM may be the perfect fit for you.
Darla Branda is the faculty lead for Health Information Management (HIM) at Southern New Hampshire University. She previously directed HIM programs in face-to-face and online formats at the associate degree level and online at the baccalaureate level. Branda also served as department chair over several externally accredited programs, including health information management, cancer information management and medical coding in a completely online format. Before becoming an educator, she served in a variety of HIM roles at a level one trauma hospital in the Midwest. Branda is a proud veteran of the United States Air Force. She is currently pursuing a doctoral degree in educational leadership with a concentration in higher education.
Explore more content like this article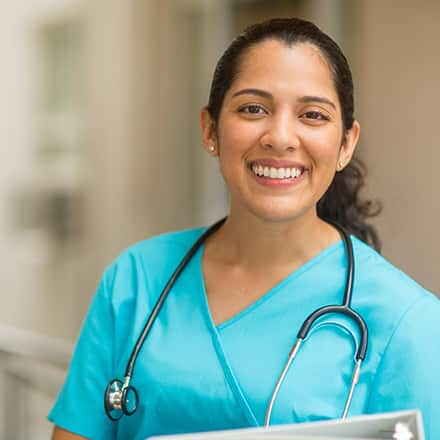 April 07, 2021
If you want an exciting and evolving career in healthcare, exploring how to become a nurse could be right for you. Learn more about your options for nursing degrees, licensure and how to stand out in the field.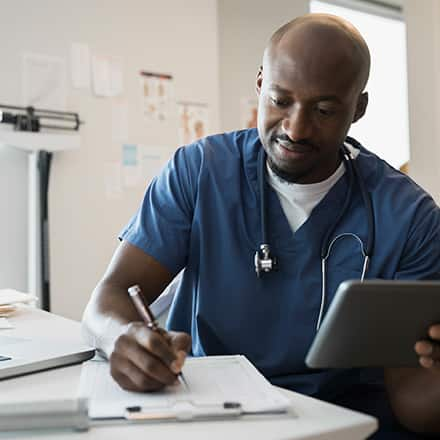 April 01, 2021
There are more men in nursing today than at any time in history – and that's good for male nurses and the profession.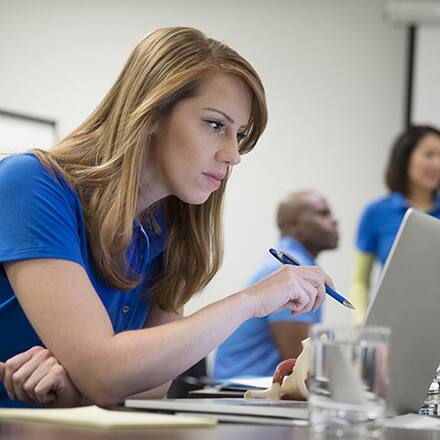 March 16, 2021
The importance of health education to a community impacts its overall wellness, access to healthcare by community members and in policy development.