What Should I Major In: Choosing What to Study in College
Choosing a major in college can be daunting. Your college major determines your course of study for the next few years and lays the foundation for a career. If you don't have much higher education or professional experience, deciding what to go to college for may seem like a nearly impossible choice.
If you don't know what to major in, you're not alone. According to U.S. Department of Education data, about 30% of undergraduates in associate and bachelor degree programs changed their major at least once within three years of enrollment. About 1 in 10 students switched majors more than once.
While many students struggle to choose a major, there are some simple ways to make the decision easier. Southern New Hampshire University (SNHU) admission counselors shared their best strategies for defining your interests and identifying a clear educational path.
What Should I Major In?
When determining what to study in college, start by thinking about your interests. What do you enjoy doing in your free time? What have you learned in high school or in previous college courses that made you want to learn more?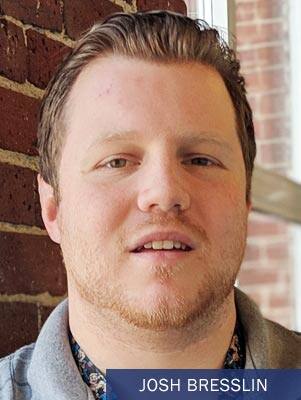 "I often ask students, if you could do anything - no restrictions - what would you want to do?" said admission counselor Josh Bresslin.
This high-level review of your interests is an important first step in determining your ideal educational path.
Consider Your Ideal Work Environment
Don't forget to think beyond the courses you'll take in a degree program when deciding what to go to college for. You should also consider your ideal professional life and work environment after earning your degree.
"Do you see yourself with an office job sitting at a desk every day, or do you want to be more hands-on and moving around in your job?" said admission counselor Erin Williams. "Do you want to be working directly with people?"
If you want to be outdoors working with your hands, for example, a degree in computer programming likely won't get you that lifestyle.
Do Your Research: What Major is Right for Me?
Your college degree may not be the only training you need to get a job in your chosen field. Before choosing a college major, take some time to research the jobs you hope to one day earn with that degree and take a close look at the job requirements. Do they require more advanced degrees? Will you need to get a state license or pass a certification exam?
"A lot of people have interests in mind, but they don't know what it takes to actually achieve that," Williams said. "Knowing job requirements is important, too."
If you're considering a career in accounting, for example, completing a Certified Public Accountant (CPA) certification is strongly recommended. Earning a bachelor's degree in accounting is not enough preparation for the CPA exam, so you may want to pursue a master's degree or take a certification preparation course. CPA licensing policies vary from state to state, so it's important to know the requirements in your area before getting started.
Doing this research before you start a degree program will help you make better educational decisions and better prepare you for finding work after graduation.
Location, Location, Location
Before starting down a specific educational path, consider how your geography could affect your job prospects in that field.
"I ask students, 'Are there jobs in this field in your area?'" Bresslin said. "'Are you willing to move?' It's important to consider that."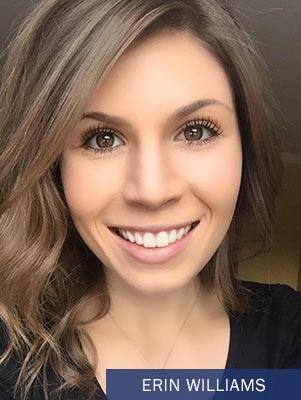 While many careers have strong job markets across the U.S., some professions may require living and working in specific regions. A career in aerospace engineering, for example, may take you to a state like California, which employed 11,450 aerospace engineers in 2017, according to U.S. Bureau of Labor Statistics. In Hawaii, Louisiana or Wisconsin, which each employed 50 aerospace engineers or fewer in 2017, finding a job could be more difficult.
With tools like Glassdoor, you can search for specific jobs in your area - or in a city to which you hope to move - and research how job availability and salary vary from state to state.
Salary and Job Growth
While salary and career growth are never a guarantee, it's a good idea to look into these factors when choosing a major.
BLS is a great place to start that research. BLS data covers a wide variety of industries and career paths, and offers up-to-date information on salary, how salary differs among industries and the level of job growth predicted in a given field.
This information can help you determine if you're choosing a major with strong job prospects in the years to come.
Get Real-World Perspective
One of the best strategies to use when you don't know what to major in is to talk to people already working in the fields that interest you, said Williams.
Start with friends, family and other connections with careers in your desired field and ask them if they'd be open to an informational interview. In the interview, you can ask about their day-to-day work, how their college degree helped prepare them for the profession and what advice they have for you.
Many businesses are also open to talking with students about career options and may even have internship and job shadow programs available to help you see first-hand if a particular career path is right for you, Williams said.
Quiz Yourself: What Should My Major Be?
If you're still wondering what to study in college, taking a career aptitude test could offer some additional insight.
Career aptitude tests ask a series of questions about your interests, skills, experience, personality and lifestyle to help match you with careers and degree programs that might be a good fit.
While these tests shouldn't be your only guidance when choosing a college major, they can offer an outside perspective and may produce ideas for careers and college majors you hadn't previously considered.
Start Exploring
It's normal to be unsure about what to study in college. The key is to not let uncertainty stop you from starting a degree all together, Williams said.
Starting a college program with a general studies or liberal arts major is a great way to begin exploring the subjects that interest you and narrow down your college major options.
"It's OK to be unsure," Williams said. "Take this time to explore different subject areas, and you might find interests you didn't even think of or you might validate interests you already had."
Putting it All Together: What Should I Study in College?
Choosing a college major can be challenging for many students. But by taking some time to consider your interests, ideal lifestyle and professional goals, you can find a major that will set you up for long-term success.
"It's not about the destination, it's about the journey," Williams said. "Education is more than just gaining knowledge and skills that you can apply later on in life. It's more about discovering who you are...Pick a major that's going to interest you and allow other experiences to come your way and shape your future."
Pete Davies is a marketing and communications director in higher education. Follow him on Twitter @daviespete or connect on LinkedIn.
Explore more content like this article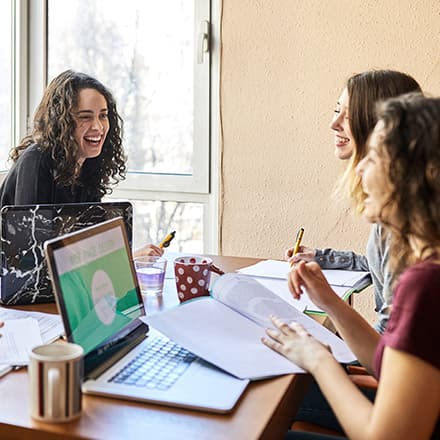 June 16, 2021
In balancing work, personal lives and academics, college stress is a reality for many students. Recognizing signs of burnout, knowing how to handle your responsibilities and making sure you're taking care of your mental health can make college stress more manageable.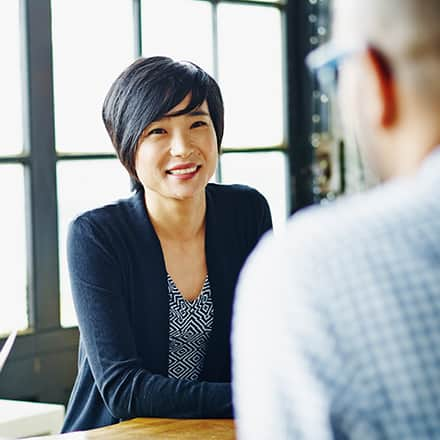 May 14, 2021
While receiving a nomination letter from an honor society like Delta Mu Delta is a thrilling recognition of dedication and skill, you might take a look at the membership fee and ask, "Is it worth it?"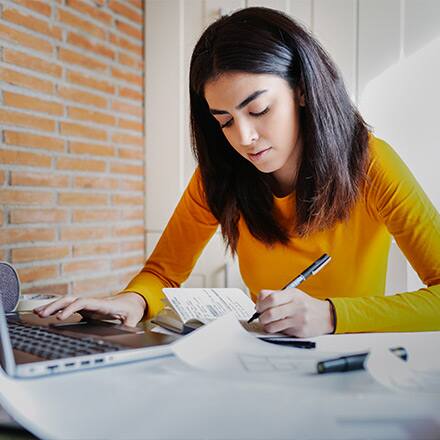 May 12, 2021
The capstone project in college typically requires students at the end of their degree to complete a project, such as a research proposal or other means, that gives them the ability to take the knowledge they have learned and apply it in a real-world setting.