Mental Health Counseling Faculty Nicholaus Erber-LaPierre: A Faculty Q&A
Dr. Nicholaus Erber-LaPierre said he was "hooked" on the social sciences and human services after taking just one psychology course in college. A certified addiction counselor for more than a decade, Erber-LaPierre now teaches in Southern New Hampshire University's (SNHU) master's in clinical mental health counseling program. Recently we asked him for his thoughts about teaching, the importance of education and more as part of SNHU's Faculty Spotlight series.
Tell us a little bit about your professional background.
I am a certified addiction counselor and have worked in this field since 2008 as a certified professional. I have been a counselor since 2006. I have worked in nearly every environment in counseling, both outpatient and inpatient, including emergency room crisis intervention. I have also done quite a bit of work with the LGBTQIA+ community, specifically in the trans community by providing letters of support and removing barriers to care.
What led you to academics, and in particular, SNHU?
When I became a counselor I quickly realized I wanted to teach in the profession as well, but I also wanted to gain a lot of experience before jumping into an academic role. I worked in the field during my masters and Ph.D. programs to gain that experience. I came to SNHU because of the excellent faculty that are in the (master's in clinical mental health counseling) program, some of whom I have known as counseling colleagues for nearly 10 years.
What drew you to this field of study? What keeps you excited about it?
Counseling is a field that requires professionals to continue growing throughout your career. I'm excited to learn and love the field of counseling. I like the philosophy counseling brings as a profession that treats the whole person and has a specific set of skills that we bring to our work. We are one part of a larger system of care for behavioral health.
What do you find rewarding in your position as full-time faculty?
I find working with students to be the most rewarding part of my position as a full-time faculty. I also like that I get to tailor the course to have some of my personality and influence in the course rather than just teaching the material one way. I also enjoy the freedom of working from home in the Global Campus community so I can pursue scholarly work easily and seamlessly with my university work.
Can you think of a particularly impactful or eye-opening moment as a faculty member?
As a new faculty member teaching at Seattle University in Seattle, I was struck immediately by the knowledge, experience and passion students bring when they are new to the field and developing their counselor identity. After years of practice, followed by doctoral education, I hadn't realized what I had let go of in terms of the newness of my profession when I started down this road. This was a quick and powerful lesson to learn, in terms of harnessing the passion and fervor students bring and directing toward their new professional identity.
What advice do you have for students interested in pursuing their counseling degree? How can people stand out in this field?
My advice to students interested in pursuing a counseling degree is to do your own work first. Getting a counseling degree is not a way to heal yourself; you have to have been healed in order to heal others. Students need to have sat in a counselor's office and be on the receiving end of counseling in order to fully appreciate what they are asking their clients to do in terms of the hard work of self-reflection and growth. As far as standing out, pursue one specialty credential and become an expert/master in that field. You can explore other interests, but strive to be a master of one versus a jack of all trades. This will help you clearly define the clients you want to see in your practice.
What, if anything, did you not expect from your career path?
I did not expect to be a counselor! HA! I come from a family of medical professionals, nursing in particular, but when I took my first psychology class I was HOOKED on social sciences and human service fields. This was my passion and I just followed the path that seemed like it had been laid out before me, I just needed to walk it.


What do most people not understand about working in the counseling field?
I feel like sometimes students enter the program with a couple different things going on, namely self-sacrifice and "giving it all" on one hand, while "holding the client accountable" on the other. Students generally tend to feel some initial discomfort in classes like the basic counseling skills/residency I class because it's not what they have in their mind as what "counseling" looks like. But that's the uniqueness of the counseling field – the experience is different for everyone, clients and counselors alike. Learning to find your professional voice and develop your own style is something I think students struggle against during the program but have a solid grasp of at the end.
How have you found ways to effectively connect with students online?
In our program we use a LOT of videos for discussion posts and feedback. We also provide scheduled appointments for advising to all of our advisees every term. The program tries to host a Clinical Mental Health Counseling Community Meeting at least every couple terms. We all try to bring creativity into how we engage with students so that we get to see them as much as possible. The residency experience is also a huge bonus for getting to know students.
What do you enjoy doing when you're not working?
Personally, I enjoy video gaming, downhill skiing, reading, watching new and interesting TV and movies, and finding space for me-time.
What is one (or two) books every student in the counseling program should read?
"The Four Agreements" by Don Miguel Ruiz and "On Becoming a Person" by Carl Rogers
Why is education important to society as well as to you personally?
This question seems too big to answer, but I would say that without an informed society, we cannot have elevated discourse or thorough discernment of our own thoughts and feelings that form the foundation of our opinions. I think the evidence of the gaps in education are evident all around us, and they aren't hard to find.
Joe Cote is a staff writer at Southern New Hampshire University. Follow him on Twitter @JoeCo2323.
Explore more content like this article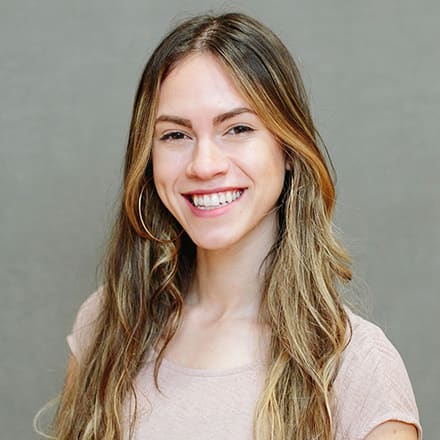 What Do Sociologists Do?
August 25, 2020
Sociologists' observations about society and how its influences affect us generates important information used to help us relate to one another, whether as consumers, citizens or community members. Sociologists try to answer the questions of who we are and why we do the things we do.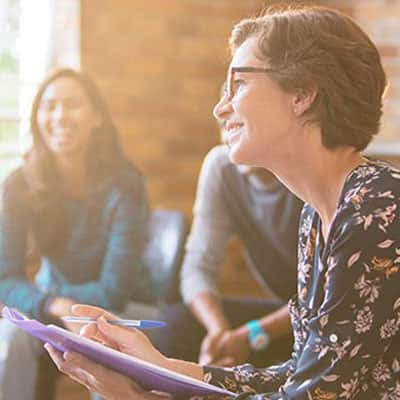 What Can You Do with a Human Services Degree?
August 19, 2020
If you're drawn to working closely with your community and the people that make up your neighborhood, a Bachelor of Arts in Human Services is a degree path worth your consideration.