How to Become a Recruiter
If you want a fast-paced, evolving career connecting people to their perfect jobs, then exploring how to become a recruiter could be right for you.
Recruiters, sometimes called headhunters, work with organizations, staffing companies and government agencies to find the right people to fill job openings. As the workforce grows more diverse and employee benefits evolve, the role of recruiters continues to grow.
Recruiters are important members of human resources departments across many industries. If you want to learn how to become a recruiter, it's important to learn more about what recruiters do and explore the types of human resources degrees that can help you get started in this growing field.
What Is a Recruiter?
The primary role of recruiters is talent acquisition with a key focus on sourcing, screening and interviewing applicants for job openings in an organization. They may also recruit talent for a specific industry, including retail, healthcare or STEM fields.
Day to day responsibilities as a recruiter can vary depending on where you work and the size of the organization, said Heather Carnes, an SNHU adjunct faculty member and co-owner of Envision HR Consulting. Recruiters are relationship builders, acting as essential advisors to hiring managers while connecting with candidates.
Work as a recruiter typically includes posting job listings, holding hiring events and networking with internal and external professionals within your industry to find the most qualified candidates for job openings.
They are often responsible for developing written recruiting material and communicate with candidates throughout the recruitment process. Recruiters also typically manage the interview processes from start to finish and may conduct behavioral and panel interviews with potential candidates.
When a candidate is selected, recruiters may also be responsible for sending offer letters and helping with negotiations over salary and benefits, said Carnes. In smaller companies, they may also onboard employees and participate in new hire orientation.
In recent years, as many industries have faced talent shortages, some recruiters play an essential role in the strategic workforce planning process. This includes analyzing and forecasting supply and demand, assessing talent gaps and determining targeted recruitment strategies that ensure an organization has the right people, said Carnes.
"Recruiters have to become very strategic," Carnes said. "It's not just about filling a seat, but about getting the right people in place, making sure we understand talent supply and demand and focus on retaining high-performing talent."
Workforce changes have also increased demand for human resource specialists like recruiters. According to the U.S. Bureau of Labor Statistics (BLS), human resource specialist jobs are projected to grow 5% through 2028.
With industry changes shifting the role of some recruiters, it's more important than ever to explore how to be a recruiter and ensure you have the education and professional experience needed to succeed.
How to Become a Job Recruiter: Education Requirements
Exploring how to become a recruiter typically starts with education. According to BLS, human resource specialists, like recruiters, typically need a bachelor's degree to find work in the field.
While many recruiters and headhunters have a human resources bachelor's degree, it's not always required, said Carnes. In fact, many recruiters hold a bachelor's degree in psychology or business and come from diverse professional backgrounds.
Regardless of your degree, it's essential to build your knowledge of talent acquisition theory, practices and models, according to Carnes.
Depending on where you hope to work and the type of recruiting work you want to do, having some educational background in a specific industry can also be helpful. Recruiting for IT, for example, is a bit different from recruiting for retail or healthcare, Carnes said, especially when certain jobs require specialized skill sets.
Having a strong understanding of the industry, the job role and job market for which you are recruiting is also important, Carnes said.
If your career goal is to become a senior recruiter or lead a team of recruiters, Carnes said, earning a master's degree in human resource management or business can help you advance a recruiting career.
Getting Professional Experience As a Recruiter
When it comes to determining how to become a headhunter, gaining professional experience is key. But this doesn't mean you need to have past work experience as a recruiter - or even in human resources - to land a recruiter position, said Carnes.
She recommends building your personal brand and highlighting past jobs that may not have been in recruitment or human resources but gave you experiences that can help when applying to recruiter jobs.
"When applying for recruiter roles, look at your transferable skills and what you bring to the table," Carnes said. "Most people who have been in some type of supervisory role, even in customer service or retail, have done some form of hiring. Don't discount that experience."
Participating in a human resources internship is a great way to gain career experience and set yourself apart when looking for jobs. Volunteering to do recruitment work for a nonprofit organization is another way to get some professional experience while completing your degree or job hunting, said Carnes. VolunteerMatch lists several virtual volunteer human resources and technical recruiting opportunities that bring together a passion for HR and social causes.
You can also get certified. "There are several HR certification programs including recruiter-specific certificates that can help further your recruitment career," Carnes said.
Seeking recruitment credentials from a professional organization such as the Society for Human Resource Management (SHRM) can highlight your related skills and set you apart from other job seekers, said Carnes. SHRM offers specialty certifications that can help demonstrate recruitment knowledge, including certifications in talent acquisition, employment immigration and building an inclusive and diverse workplace.
Carnes also suggested looking into AIRS Talent Acquisition Training, such as Certified Diversity and Inclusion Recruiter (CDR) and Certified Social Media Recruiter.
How to Be a Good Recruiter
Whether you're exploring how to be a job recruiter for a retail company or how to be a technical recruiter for information technology companies, it's important to focus on building some core recruiting skills, said Carnes.
These include:
Communication
Relationship management
Sales and marketing
Critical evaluation
Digital literacy
Communication, networking and relationship management are key to identifying and attracting new talent. Sales and marketing skills help recruiters learn to brand and promote a company's culture and compensation and benefits packages to prospective hires. And critical thinking and analytics are needed to track, measure and interpret recruitment data to inform workforce planning and hiring decisions, Carnes said.
"At the end of the day, you need to be a master networker to sell the employer brand and maintain long-lasting relationships," Carnes said.
Building a Career as a Recruiter
Even if you've earned a relevant degree, gotten professional experience and earned industry credentials, learning how to be a good recruiter is a lifelong process.
Employment laws and regulations change regularly, and human resources technology advances all the time, Carnes said. Finding success as a recruiter means being a continuous learner.
"It doesn't matter what part of HR you're in, with the rapidly changing workforce today – demographic, economic, social and technological shifts – you have to understand your market, continuously engage talent, and you have to understand your business," Carnes said.
Danielle Gagnon is a freelance writer focused on higher education. Connect with her on LinkedIn.
Explore more content like this article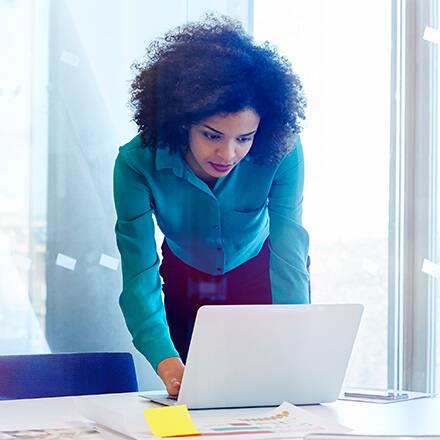 October 05, 2021
A business administration degree is a broad program that prepares you to tackle today's toughest business challenges and contribute to the bottom line of any organization in the areas of accounting, finance, human resources, marketing and more.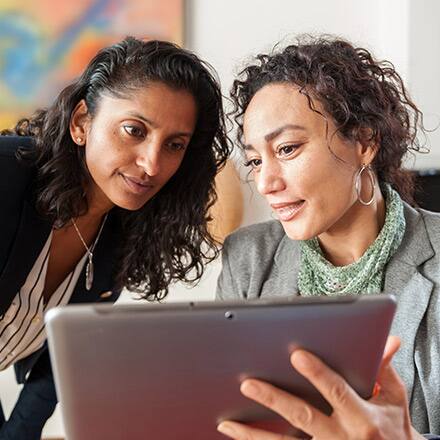 October 01, 2021
You know you want to take your career to the next level, and you're ready to get down to business with a master's degree. Here are 10 reasons why earning an MBA might make sense for you.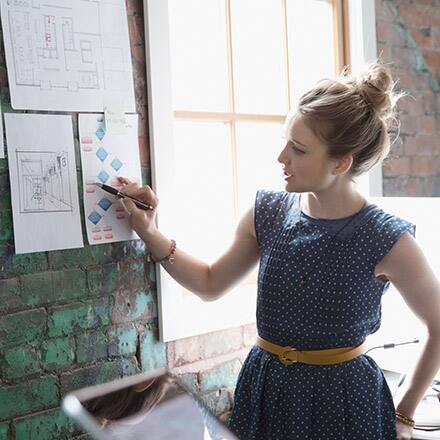 September 24, 2021
Six Sigma is a structured, data-driven strategy to analyze a process, determine where errors occur, then minimize or eliminate those errors. Learn about Six Sigma certification, jobs and more.