The Changing Role of HR in Today's Workforce
There are several factors in the changing function of HR in today's workforce, including modernized duties at companies, the use of technology in human resources and the responsibility of HR to help establish and maintain workplace culture.

Throughout many industries, the role of HR has traditionally been considered one of policy development and paperwork, from developing employee handbooks, collecting time cards and drawing up contracts for new employees to managing employee benefits and handling worker complaints.
But in today's workforce, the role of HR is changing.
Many industries have undergone tremendous change over the last several years due to evolving technology, new employment regulations and younger, more diverse workers.
The role of HR departments has been particularly impacted by the growing availability of technology and self-serve digital tools, experts say.
"In some cases, the change in technology has allowed HR professionals to take on more strategic roles, while in other cases technology has simply allowed the HR professional to more effectively address the administrative tasks associated with their role," said Jacqueline Smith, an independent HR consultant with more than 25 years of experience working in human resources.
If you're considering a career in human resource management, it is important to understand how these changes will impact not only your day-to-day responsibilities, but your training and required skills.
What Is a Human Resource Job?
Despite the changes in technology impacting the role of HR in today's workforce, many of the basic functions and responsibilities of an HR manager remain consistent. According to the U.S. Bureau of Labor Statistics (BLS), if you're entering a career in human resource management, you'll typically be responsible for:
Employee recruitment and management
Serving as a liaison for management and employees
Managing employee benefit programs
Advising company leaders on human resource issues, regulations and policies
Handling staff issues and disciplinary procedures
But while these basic responsibilities haven't changed, the role of HR is evolving, and in many cases expanding, thanks to changes in technology and business practices, said Nathanael Sinclair, an HR consultant with Lean Support Solutions.
Technology, Sinclair said, is making many of the traditional tasks of HR departments simpler and less time-consuming. Online human resource management tools now allow employees to do all but the most complex tasks themselves, he said, from signing up for and managing insurance to tracking their work hours and progress toward professional goals.
"Until the widespread use of HR technologies in the past decade, it was rare to see a HR department engaged in much more than daily transactional functions ... This shift towards self-service has allowed HR to put more resources into specialized functions such as benefits administration, leave management, employee relations and more," Sinclair said. "This focus on specialized functions has helped to change HR from a simple reactionary service to a team of experts who can be consulted by top management and front line employees alike."
In fact, Sinclair said the role of HR in today's workforce is becoming an increasingly strategic one, working hand-in-hand with management to influence and direct employee engagement, company culture and major company changes.
The Role of HR in Company Culture and Employee Engagement
As younger, more diverse workers enter the workforce, a growing number of business leaders understand that the success of a company or department depends heavily on the people within them and their level of engagement and job satisfaction.
John Bersin, the founder of an HR research and advisory organization, wrote in Forbes that companies now realize they must compete for the best workers not only based on their professional and economic success, but on their company culture. When employee engagement and company culture become a key focus for a business, it is often the role of HR to take on these new missions.
"HR is often the first to know if a company has issues with its culture or employee engagement," Sinclair said. "HR is also uniquely poised to address those issues and implement solutions, which frequently involves coaching leaders."
HR departments have a unique ability to impact and influence change in employee engagement and culture, Sinclair said, because most departments already act as a bridge between employees and management.
"As HR shifts more and more towards a strategic function, I see this bridging aspect of HR as the key to its success," he said. "Their role as employee advocate is only strengthened and more fully realized."
Starting a Career in the Changing HR Landscape
While the role of HR is evolving and expanding across many industries, data shows job opportunities in this field are also growing.
According to data from the BLS,* job opportunities for human resource managers are expected to grow by 9% - or 10,800 jobs- between 2014 and 2024 - faster than the national average.
As new companies form and grow, and new regulations and employment laws are passed, educated and experienced human resources managers will be in high demand across a wide range of industries to help ensure organizations follow the new guidelines and respond to changing employee needs.
Still, as the human resource profession changes, competition for these jobs will also be high. If you're considering a career in human resources, it's important to understand how industry changes are impacting not only job prospects, but sought-after training and skills.
Smith said that with the influx of HR technologies, the field is becoming more specialized. Many new HR jobs added in the coming years, she said, will require more specialization and training from human resource workers and job seekers.
"HR professionals will be required to become experts in one or two specific areas in order to adequately address these (industry) changes," she said. "This will definitely impact how HR professionals are trained now and in the future. No longer can folks just 'fall' into HR with no experience or background. The complexity of the profession in all areas requires a deeper understanding of the human resource function."
This need for a deeper understanding of human resource management will impact the kind of training and skills needed to succeed in the changing human resource field.
While the basic skills for success in HR have remained the same- a strong understanding of employment law, people and talent issues- the more strategic roles of employee engagement and company culture will require that HR professionals can understand and analyze the broader functions of their organization.
"HR professionals should dig deep into their organization's business so they understand how the company makes money, what their competitors are doing, the kinds of technology in use and more," Sinclair said. "A deep understanding of the business is crucial for HR to be effective as a strategic partner."
If you're considering a role in HR, college degree programs that provide broad business knowledge in addition to the skills required for a career in HR could make it easier to jump into the role of HR as a strategic partner and adviser.
Melissa Page is a higher education marketing professional and instructor. Connect with her on LinkedIn.
Explore more content like this article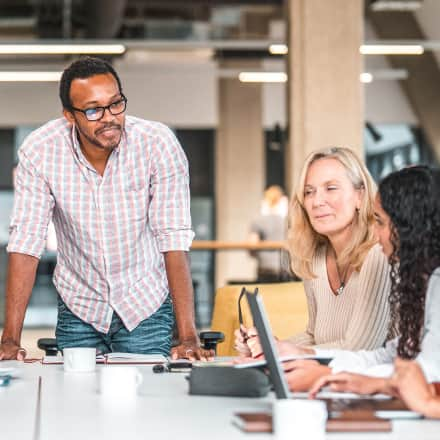 Whether building processes for multi-national businesses or identifying logistical hurdles to save costs, operations managers keep organizations running. If you're interested in driving efficiency at work, see if operations management is the right career path for you.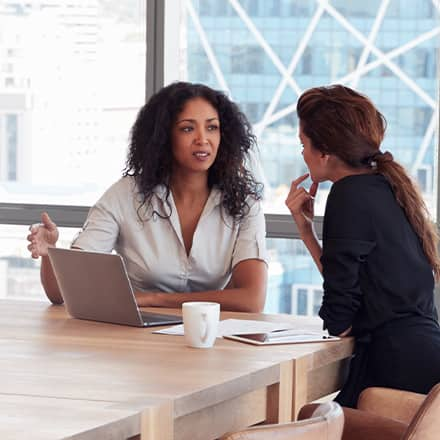 Human resources is an integral part of any organization, playing a key role in the strength and vitality of its workforce. While HR roles can vary, the overall goal of the field is the same: to support employee recruitment, retention, engagement and overall productivity.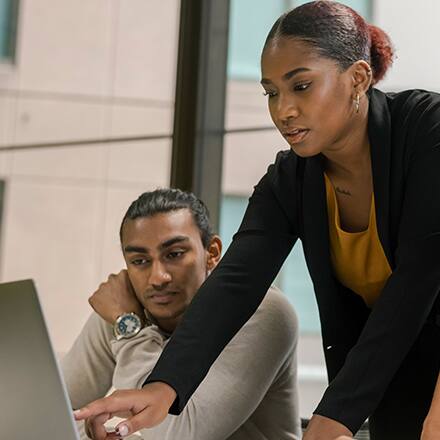 A business degree is a course of study that allows you to explore the business world. Studying business offers students a lot in terms of preparation for the workplace. Being skill-forward and workplace-relevant keeps business degrees positioned as one of the most popular degree fields around.
About Southern New Hampshire University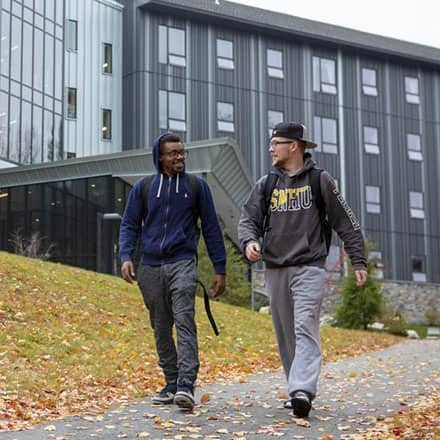 SNHU is a nonprofit, accredited university with a mission to make high-quality education more accessible and affordable for everyone.
Founded in 1932, and online since 1995, we've helped countless students reach their goals with flexible, career-focused programs. Our 300-acre campus in Manchester, NH is home to over 3,000 students, and we serve over 135,000 students online. Visit our about SNHU page to learn more about our mission, accreditations, leadership team, national recognitions and awards.