The Ultimate Playbook for Sports Management Careers
Relatively few people become professional athletes, but a passion for sports can be channeled off the field into a satisfying career in sports management. From facilities management and event coordination to player benefits, communications and marketing - there's a lot of work that goes into running a professional sports organization. Earning a master's in sports management can help you get your start in this growing industry.
In a master's degree program, you'll explore strategic planning and budgeting, marketing and communications, management concepts and research methods. Sports management coursework will also explore the growth and globalization of the sports market, from international marketing to public policy and ethical considerations.
The professional sports market in North America is projected to grow quickly over the coming years - from generating $69.3 billion in 2017 to $78.5 billion in 2021 - driven by increasing media coverage, gate revenue, sponsorships and merchandising, according to a 2017 sports industry report from professional services firm PriceWaterhouseCoopers (PwC).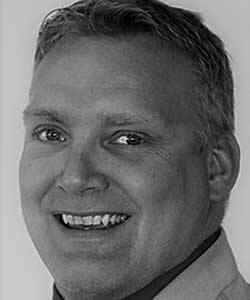 "The sports industry is a high-demand field," said Willis Whalen '16, senior manager of collegiate outreach for the NFL Players Association, who earned a master's in sport management from Southern New Hampshire University. "There's plenty of work. It's just a matter of doing the work, doing the right things and getting your foot in the door."
So what is sports administration and what kind of jobs are available? For those with a sport management degree, there are many opportunities with strong career growth and salary potential.
Sports Marketing and Advertising
Professional and collegiate sports teams have been spending more money in recent years on marketing their programs, working to boost tickets sales, television ratings and sponsorship opportunities. Sports sponsorship spending alone has increased from $11.28 billion in 2009 to $16.26 billion in 2017, according to data from Statistica.
With a career in sports marketing, you can create print, radio and television advertisements, manage corporate sponsorships for teams and facilities and build an audience on social media.
According to the U.S. Bureau of Labor Statistics (BLS), advertising, promotions and marketing managers earned a median salary of $129,380 in 2017. Job opportunities for marketing managers are expected to grow by 10% by 2026 - a faster rate than the national average.
Sports Agent
Want to work more closely with professional athletes? Consider a sports management career as an agent.
As a representative for a professional athlete, you'll work to facilitate meetings with prospective teams, negotiate player contracts and secure endorsement deals. As player contracts continue to grow, many agents also help their clients manage their finances.
Sports agents earned a median salary of $82,100 in 2017, according to BLS data. Agents can also earn commissions for finalized contracts, which vary significantly based on the players and sports leagues they work with.
According to Sports Management Worldwide, top earning sports agents in the NFL earned as much as $600,000 in commissions, while sports agents working with the MLB - where there are no commission caps - earned as much as $1.28 million in commissions.
Athletic Director
If you're passionate about sports and helping athletes succeed, an athletic director job might be the career for you and an athletic director degree could help you get your start in this growing field.
Athletic directors work in public school districts to advance school sports or at the collegiate level managing sports programs. Athletic directors manage coaching staffs and competition schedules and often oversee the recruitment of players.
In professional sports organizations, athletic directors manage the training and wellness programs for its athletes, overseeing athletic trainers and other fitness personnel.
Athletic directors in the U.S. earn a median salary of $60,040, with the highest-paid athletic directors earning $98,379 on average, according to Payscale data. BLS data predicts that job growth for post-secondary administrators, like collegiate athletic trainers, is projected to remain strong at 10% by 2026.
Sports Data Analyst
Statistics have long played a key role in sports, used to help determine the recruitment potential for athletes, to inform media coverage and for game-day personnel decisions. As a sports statistician you could work for a collegiate or professional sports program, collecting, analyzing and disseminating athlete and team data for internal and media use.
Data analysts are poised for strong growth in the sports industry, with more teams using data to improve fan experiences and even help coaches make fast, game-time decisions.
According to BLS data, jobs for database administrators are expected to rise by 11% between 2014 and 2024. According to Payscale.com, sports statisticians can earn a median salary of $71,671 each year, with some statisticians earning more than $100,000 annually.
Facilities and Events Coordinator
Sports organizations need a strong facilities and events team to ensure their fields and stadiums are well maintained and to keep game-day operations running smoothly. With a degree in sports management, you could find work as a facilities or events coordinator.
According to Payscale, facilities managers earned a median salary of $63,943 in 2018. Employment of administrative services managers, like facilities managers, is projected to grow 10% from 2016 to 2026, according to BLS data.
Facilities managers, in particular, will be in demand as more organizations seek to reduce their environmental impact and boost energy efficiency. As the facilities manager for a professional sports organization you may be responsible for overseeing grounds and maintenance crews, working with security officials to maintain facility safety and supervising guest services employees.
Player Benefits and Human Resources
Like any organization, professional sports associations need help managing player contracts, benefits, recruitment and personnel issues. With a sports administration degree you could start a career in employee benefits and compensation.
The median salary for a benefits coordinator was $44,042 in 2018, according to Payscale. Benefits and compensation managers earned a median salary of $119,120 in 2017, according to BLS data.
Other opportunities are available for player affairs employees to work in college recruitment, player education, licensing, endorsement deals and collective bargaining.
Getting from How to Why with a Sports Administration Master's
The sports management field has many opportunities for career growth, Whalen said, and a sports administration master's degree can help you stand out when applying to jobs.
Whalen's own sports career has gone through many developments. After volunteering for a youth football program with the Miami Dolphins, he got the opportunity to join their operations team, eventually working as operations manager in charge of youth programs, game-day logistics and special events.
After eight years with the Dolphins, Whalen took his career to the NFL Players Association, where he now works as a senior manager of player affairs, traveling around the country to educate student-athletes on the business of football.
Whalen had already been working in the sports administration field for almost two decades when he earned his master's degree in sports administration from SNHU in 2017, but said he wanted to continue to push himself to learn more and grow in his career. The coursework, he said, helped provide important context for his professional experiences and was immediately applicable to his day-to-day work.
"On the professional level, obtaining a master's degree had an impact, as I gained respect from my peers while gaining useful, tangible skills that helped me answer the question 'why?'," Whalen said. "The best way to describe it is, I had over 20-years of experience in this industry in which I knew 'how' to do things, but the education side of things filled in the 'why.'"
Heather Marr is a marketing and student recruitment specialist in higher education. Connect with her on LinkedIn.
Explore more content like this article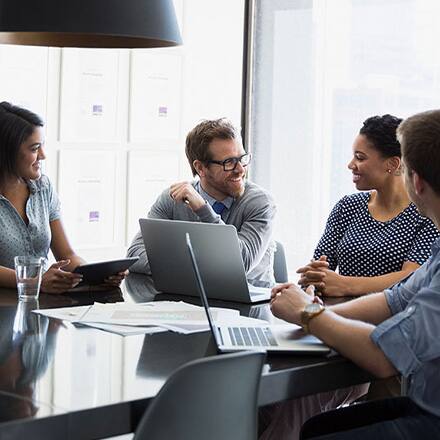 October 20, 2021
Today's MBA programs provide plenty of options to focus on particular aspects of business in either a specialization or concentration - giving you a competitive edge in today's job market.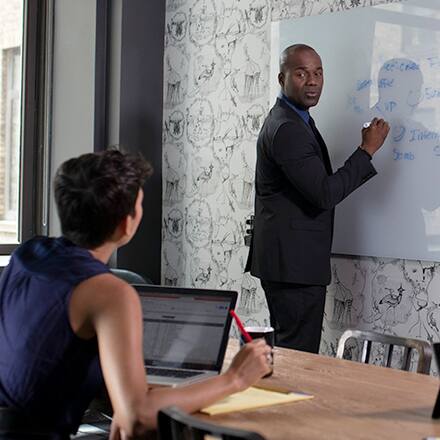 October 19, 2021
An MBA – or Master of Business Administration – is a graduate-level business degree designed to give professionals the critical knowledge they need to step into management and leadership roles in companies.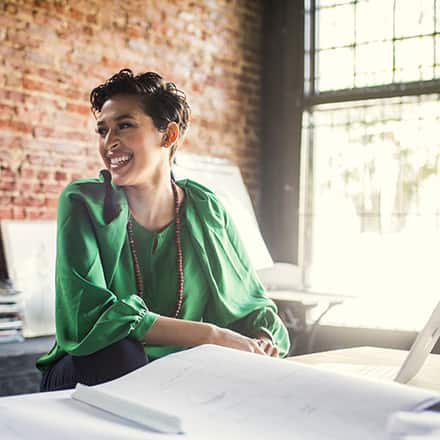 October 08, 2021
In today's evolving job market, having a bachelor's degree is a key credential to start and grow a career across many fields. But what jobs can you get with a bachelor's degree? We've compiled a list of potential bachelor's degree jobs in social sciences, liberal arts, science and technology.