What is Sports Management?
Some love sports. Some love taking chances and challenges. These traits, together, make a winning combination for a career in sports management, which includes any and every business aspect of sports and recreation.
The field is vast. Sport managers can be found working for professional teams, their parent programs (such as the National Football League, National Basketball Association, Major League Baseball or National Hockey League), colleges and universities, recreational departments and sports marketing firms. They can be event managers, facility managers, sports economists, financial, promotion or information experts.
They can run the front office, work behind the scenes or act as the interface between players, coaches and the media. In all of these sports management roles, energy, motivation, good sportsmanship and teamwork are considered strong assets.
A Degree in Sports Management
There's more to a job in the sports management than first meets the eye. Getting these coveted jobs takes hustle, of course, but also demands excellent analytical thinking, communication skills and stand-out business savvy.
The most serious players in the field start with a degree in sports management at an established, accredited university.
You can start your career off with a bachelor's degree or choose a master's degree, a concentration in athletic administration or international sports management or an MBA. To help decide which is right for you, here's a closer look at what sports management is all about and how to choose the program to best matches your goals.
Job & Salary Potential for a BS in Sports Management
What is sports management at the undergraduate level? A bachelor's program is a solid first step into the world of sports management. Maybe you're an athlete yourself or just a zealous fan. Earning your BS in Sport Management degree online can turn your passion into a profession.
The sports industry is growing. The U.S. Bureau of Labor Statistics (BLS) predicts expansion due to multi-billion dollar profits. Expansion can mean opportunities for well-trained, business-minded professionals at all levels. Those with a bachelor's degree in sports management have the industry knowledge and practical experience to get ahead. The program combines sports management, business and liberal arts courses plus valuable sports-related field experiences to help you enter and succeed in this competitive job arena.
Learn to apply conventional analytical tools to sport business situations.
Become well-versed in ethical conduct principles and values, and learn to express yourself with professionalism in any business setting.
Explore a global view of sport business by developing a deep understanding of the relationships between institutions, culture and humanity and their impact on sport businesses.
Recognize and understand the broad spectrum of relationships among external forces affecting a sport business and how to respond by aligning company strategies and resources.
The U.S. Bureau of Labor Statistics projects that employment of public relations specialists, an important role within the sport management world, will increase 6% through 2028. In addition to public relations, other directions available to you with this degree include:
Marketing assistant
Sales manager
Media relations assistant
Special events coordinator
Promotions manager
Guest relations specialist
Tournament director
Sports information director
Athletic director
Facilities manager
Vinicius Dos Santos, a student at Southern New Hampshire University (SNHU), has practical experience but wanted to up his game with academic training. Dos Santos, who is originally from Sao Paolo, Brazil and a U.S. resident living in Scottsdale, Ariz., is a former soccer player with a degree in physical education and sport from the University of Sao Paolo. He has worked with youth and community college soccer and currently acts as the director of coaching for a youth soccer club in Phoenix.
When he was ready to advance his career, he decided to pursue his degree.
"I am very happy to have the opportunity to study sport management ... where I can deepen my understanding of the following areas of interest: long-term athlete development, team culture and the organization and impact of mega-sport events like the Soccer World Cup 2014 and Summer Olympics 2016, both in Brazil," he said. Dos Santos added that, in his opinion, "we do better at what we love."
Earning a Graduate Degree in Sports Management
If you've decided to turn your love of sports into a fulfilling career, an online master's in sports management program may be for you. The program can provide the training needed to break into the competitive sports management industry by blending experiential learning with a strong foundation in business administration.
Key components of the master's program include honing strong written and communication skills, the ability to think critically and creatively, and developing a keen business sense. As a student in this program, you'll gain hands-on experience while studying textbook subject matter.
Jobs in Sports Management
According to BLS, a master's in sports management can help you reach higher-level positions in the sports industry.
You can choose marketing, facilities management, event planning or any number of sports management careers. A master's in sport management helps get you where you want to go. It also connects you with a strong network of alumni who work for sports organizations around the country from pro franchises and sports apparel giants to amateur athletic organizations.
Complete an MS in Sports Management to Compete
A master's degree in sports management can give you the necessary interdisciplinary business skills you need to compete in today's job market. Coursework can cover research methods, management of sports organizations, sport marketing and media. Expect to explore both theory and real-world application, and to enter the workforce with practical tools you can put to work immediately.
It's this flexibility that sold Joshua Burgess '14 on an online program. Burgess always dreamed of completing his master's degree. Like many, Burgess said he was attracted to the benefits of the online option.
"The online program allow(ed) me to continue working full-time and to coach high school soccer every spring – one of my passions." Burgess said in addition to earning an MS Sport Management, he feels the degree equipped him with valuable tools for the future.
Specializing in Athletic Administration
If you see yourself as part of a professional sports administration or running the athletics program at a school or community organization, you'll want to look into the online MS in Sport Management with an Athletic Administration Graduate Certificate. You'll learn organizational design, public policy, labor relations, collective bargaining, marketing and media relations – all the skills you'll need to enter the workforce with confidence.
The program combines training in athletic administration coursework with the practicality of a required internship. It's like getting two degrees in one, as it covers sports management broadly and athletic administration specifically. It's often attractive to people already working in the field looking for a promotion for that reason. The athletic administration certificate can be a valuable advancement tool.
Employment of education administrators, which includes athletic administration, is expected to grow faster than the national average – about 7% through 2028, according to BLS. That said, the flexibility of this master's degree also lets you go in number of directions, including marketing, sales and public relations.
This was just what Elise Johnson '14 was looking for. Johnson's love of sports began when she was a young Junior Olympics gymnast rising through the ranks of club gymnastics with great promise. But as her accomplishments grew, her passion dwindled. She turned to competitive cheerleading in high school. Then, as a student at community college, Johnson started coaching gymnastics and rekindled her love for the sport.
"I got back in the gym ... and for the most part got back all of my skills. I was definitely rough around the edges, but started talking to the college gymnastics coaches," Johnson said.
A coach from southern Utah took a look at her skills, saw her potential and offered her a full-ride scholarship.
"That was my goal – to go to college," said Johnson.
By junior year, she became the gymnastics program's first All-American, earning first-team honors on bars and beam and second-team honors on floor as well as NCAA North Central Region and Western Athletic Conference Gymnast of the Year. By senior year, she continued to take home medals and was named her school's Female Athlete of the Year, amongst other accolades.
"Ultimately, I want to be able to tell my story and offer that same experience to other aspiring student-athletes," Johnson said. So she enrolled in the online sport management and athletic administration graduate certificate program at SNHU, primarily for its flexibility.
"My husband serves in the United States Marine Corps, which brought us to Japan in March of 2012. SNHU's online program is exactly what I needed," Johnson said. Currently, Johnson is the assistant athletic director at Marine Corps Community Services in Iwakuni, Japan, and looks forward to transitioning into athletic administration at the collegiate level when returning to the States.
Edge Out the Competition with an MBA
If you want to truly master the business side of sports, an MBA equips you with everything thing you need to make your mark. A Master of Business Administration, for example, teaches the core principles of business development, brand building and event planning. It also gives you a solid foundation in business and management using real-world examples from the multi-billion-dollar sports business.
MBA coursework explores specific aspects of business, and is a well-rounded education for those just starting out, working professionals who want to move up, and those who are ready for a career change.
Competencies you'll acquire by the time you graduate from the program include:
Core business skills, from strategic planning to research analysis, alongside a strong foundation in the principles of business.
Strategic perspectives in industry with a focus on international business, licensing, marketing, sales and strategic alliances.
An understanding of the relationships between institutions, culture and society and their impact on businesses.
Master's degree holders can expect to significantly more money, on average, than those with only a bachelor's degree and those without a degree, according to BLS.
Susan Bogle is a marketing and student recruitment specialist in higher education. Follow her on Twitter @Suze1776 or connect on LinkedIn.
Explore more content like this article
November 24, 2021
How do you become an accountant? And what exactly does an accountant do? That's changed a lot over the years. The bean counters of the past now use cutting-edge technology and data to tell stories with numbers.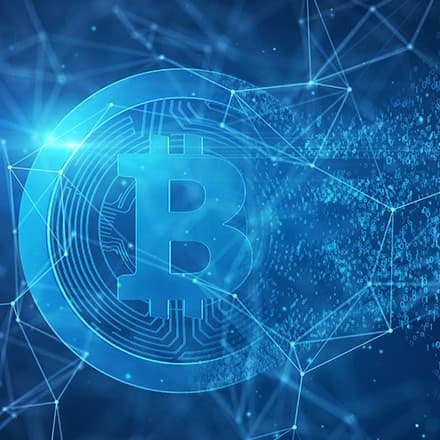 November 22, 2021
While initially thought to be a passing fad, cryptocurrency has stuck around and even evolved into a major player in the world of finance and investing. A finance degree can help you leverage your expertise into a lucrative career in this exciting and evolving field.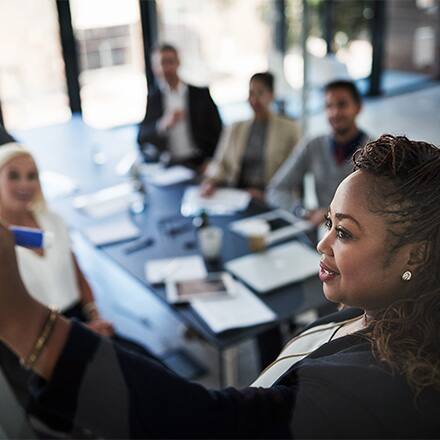 November 12, 2021
The online MBA/no GMAT format at SNHU allows applicants to begin their program faster, especially since there are five terms in which you can start each year.