What is Sports Management?
Sports management is the business of sports and recreation. Sports managers can work for a variety of employers including professional teams, colleges, recreational departments and marketing firms.

Understanding the numbers
When reviewing job growth and salary information, it's important to remember that actual numbers can vary due to many different factors — like years of experience in the role, industry of employment, geographic location, worker skill and economic conditions. Cited projections do not guarantee actual salary or job growth.
Some love sports. Some love taking chances and challenges. These traits, together, make a winning combination for a career in sports management, which includes any and every business aspect of sports and recreation.
The field is vast. Sports managers work for professional teams, their parent programs (such as the National Football League, National Basketball Association, Major League Baseball or National Hockey League), colleges and universities, recreational departments and sports marketing firms. They can be event managers, facility managers, sports economists, financial, promotion or information experts.
They can run the front office, work behind the scenes or act as the interface between players, coaches and the media. In all these sports management roles, energy, motivation, good sportsmanship and teamwork are considered strong assets.
There's more to a job in sports management than first meets the eye. Getting these coveted jobs takes hustle, of course, but also demands excellent analytical thinking, communication skills and stand-out business savvy.
The most serious players in the field start with a degree in sports management at an established, accredited university.
There are many programs you can choose from to help you get started:
To help decide which is right for you, here's a closer look at what sports management is all about and how to choose the program to best matches your goals.
---
---
What Are the Types of Sports Management?
Maybe you're an athlete yourself or just a zealous fan. Earning a sports management degree or certificate can introduce you to the work and various roles that need people ready to turn their passion into a profession.
The sports industry is growing. The U.S. Bureau of Labor Statistics (BLS) predicts an increase of about 160,600 jobs for all entertainment and sports careers between 2020 and 2030 – that's a 22% job growth driven in part by the rising interest in sports. Expansion can mean opportunities for well-trained, business-minded professionals at all levels.
You can choose from a number of sports management careers focused on marketing, facilities management, event planning or any number of sports management careers. BLS projects that the employment of public relations specialists, a vital role within the sports management world, will increase by 11% through 2030. In addition to public relations, other directions available to you with a sports management education include:
Athletic director
Facilities manager
Guest relations specialist
Promotions manager
Sales manager
Special events coordinator
Those with at least a bachelor's degree in sports management should have the industry knowledge and practical experience to get ahead in these careers. The bachelor's in sports management program at Southern New Hampshire University (SNHU), for example, combines sports management, business and liberal arts courses – plus opportunities for valuable sports-related field experiences – to help you enter and succeed in this competitive job arena.
In a sports management program, you can:
Learn to apply conventional analytical tools to sports business situations
Become well-versed in ethical conduct principles and values, and learn to express yourself with professionalism in any business setting
Explore a global view of sports business by developing a deep understanding of the relationships between institutions, culture and humanity and their impact on sports businesses
Recognize and understand the broad spectrum of relationships among external forces affecting a sports business and how to respond by aligning company strategies and resources
A college degree also connects you with a strong network of alumni who work for sports organizations around the country, from pro franchises and sports apparel giants to amateur athletic organizations.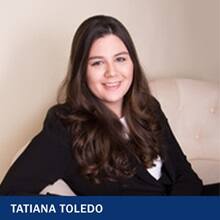 Tatiana Toledo '21, a lifelong athlete, didn't want to give up on sports after sustaining back injuries. So, when she learned she could combine concepts of both business and sports, she said it was a "dream come true."
A month before completing her bachelor's in sports management at SNHU, Toledo accepted a job offer in sales recruiting for an organization that supports college coaches in search of student-athletes. Just a month and a half after starting, she was promoted. Working on a team of business and communication majors, Toledo attributes her sports-specific degree to her quick success.
"This program allowed me to learn so much about the sports world, whether it was about operations, marketing, sales, ethics, etc.," Toledo said. "I am so happy I picked this program because it changed my view on the sports industry forever and allowed me to connect with other people in my classes who loved sports as much as me."
Keep the Ball Rolling with a Graduate Credential
If you've decided to turn your love of sports into a fulfilling career, you might consider a master's degree or graduate certificate to position yourself for success. A master's degree can help you stand out, and some roles may require you to have the advanced credential.
Master of Science in Sports Management
A master's degree with a focus on sports management program can provide the knowledge needed to break into or advance in the competitive sports management industry by blending experiential learning with a strong foundation in business administration.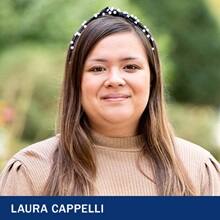 Laura Cappelli '22G wanted to make an impact in hockey operations or youth hockey development. Since she worked in education and already had bachelor's degrees in both finance and management, she knew that a master's in sports management would give her the knowledge required to make a leap to the sports industry.
Cappelli was working full-time, so she needed a program that allowed her to balance school and work with her personal life. "I was also coaching a youth sports team, and having flexibility for my learning was a big help in allowing me to follow my passions at the same time," she said.
After completing the graduate degree at SNHU, Cappelli was all eyes ahead. "Adding a master's degree to my resume has been a big accomplishment for me, and I believe it will help me land more interviews and potential job opportunities in the future," she said.
Key components of the master's in sports management program at SNHU include:
Analyzing interrelationships between functional areas in sport business organizations
Applying management and leadership theory in a sports-related environment
Honing strong written and verbal communication skills
Integrating strategic analysis into planning processes
Thinking critically and creatively
Coursework can cover research methods, management of sports organizations, sports marketing and media. You can expect to explore both theory and real-world application and enter the workforce with practical tools you can use immediately.
MBA in Sports Management
If you want to master the business side of sports, an MBA equips you with what you need to make your mark. You'll study the core principles of business development, brand building and event planning. You'll also gain a solid foundation in business and management using real-world examples from the multi-billion-dollar sports business.
MBA coursework explores specific aspects of business and is a well-rounded education whether you're just starting out, wanting to move up or are ready for a career change.
Here are some important lessons your MBA will instill:
An understanding of the relationships between institutions, culture and society, and their impact on businesses
Core business skills, from strategic planning to research analysis, alongside a strong foundation in the principles of business
Strategic perspectives in the industry with a focus on international business, licensing, marketing, sales and strategic alliances
Master's degree holders can expect to earn significantly more, on average, than those with only a bachelor's degree and those without a degree, according to BLS. For example, in 2021, master's degree holders earned a weekly median of $1,574, which is $240 more than bachelor's degree holders and $765 more than those with just a high school diploma.
Athletic Administration Graduate Certificate
If you see yourself as part of a professional sports administration or running the athletics program at a school or community organization, you'll want to consider an athletic administration graduate certificate, which can be earned after you get your bachelor's degree.
In this certificate program, you'll focus on interscholastic and recreational athletics and study how sports, culture and society intersect and the role of marketing and media relations in a sports organization. Plus, you can use the credits earned for your graduate certificate to jumpstart a master's degree.
The athletic administration certificate is attractive to people already working in the field looking for a promotion and can be a valuable advancement tool. Employment of education administrators, which includes athletic administration, is expected to grow 8% through 2030, according to BLS.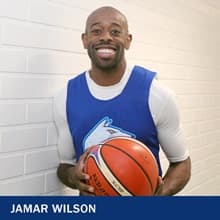 A professional athlete abroad for the past 15 years, Jamar Wilson '21G wanted to return to school to help him achieve his goal – pushing the sports industry forward. "I was doubtful at first being disconnected with school for over a decade," he said.
But he attained a 4.0 GPA while pairing his master's in sports management with an athletic administration certificate at SNHU. "I was able to confidently excel in all areas, finding time to do my assignments when (the) time suited," Wilson said.
The graduate credentials in conjunction with his years of playing experience were just what Wilson needed to help build upon his knowledge of the sports business and launch himself into new career opportunities. "After (the) completion of my program, I have been offered numerous sports positions after my athletic career, but, most importantly, my confidence in the sports world has elevated because of my time in the program," he said.
So, Is Sports Management a Good Career?
Whether you're a player strategizing your next move or someone who consumes all-things sports from the sidelines, you can fuel your passion with a career in sports management. It's also a path that can instill and maintain that same passion in others.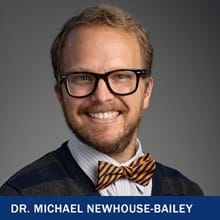 "As I grew up, I realized what a profound (effect) sport has on people and knew it was something I wanted to be a part of," said Dr. Michael Newhouse-Bailey, associate dean of business programs at SNHU. "Sport is often described as a universal language, and it can speak to people no matter where you are from or what your background is. Its impact to shape society and provide a sense of connection to communities is what keeps me excited about this field."
No matter what position you land in the sports industry, versatility is a must. When employers list "other duties as assigned" in the job description, Newhouse-Bailey said they mean it. "A huge part of working in this field is event management and ensuring that customers have a positive experience," he said. "This leads to a lot of problem-solving and doing a lot of work that isn't very glamorous." You might need to put on the mascot costume or relay statistics to the media, among other tasks that need to be done, but Newhouse-Bailey said that's what makes working in the field fun.
With the introduction and increasing popularity of esports, there's even more to look forward to in the growing field.
If you're ready to dive headfirst into a growing field, a sports management degree can position you for success and open you to career opportunities. You'll need to show you're serious, though; Newhouse-Bailey recommends you "get involved early and often" and build a resume and professional network you can leverage when you're ready. You can also take advantage of sports management internships to boost both.
"You need to be willing to jump at opportunities in this field when you get the chance," said Newhouse-Bailey.
Discover more about SNHU's online sports management degree: Find out what courses you'll take, skills you'll learn and how to request information about the program.
Rebecca LeBoeuf '18 is a writer at Southern New Hampshire University. Connect with her on LinkedIn.
Explore more content like this article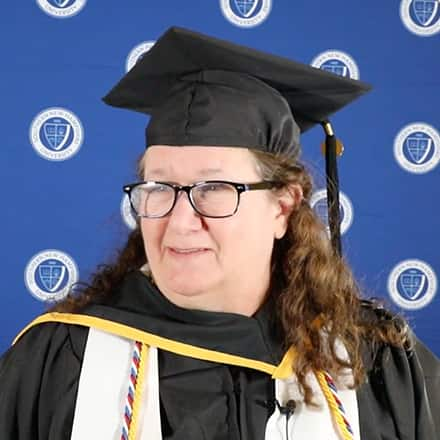 Pamela Judd earned an associate degree in business administration from SNHU while balancing work, kids — and 15 grandchildren. As the first person in her family to graduate with a college degree, she's hoping to serve as an inspiration to her family.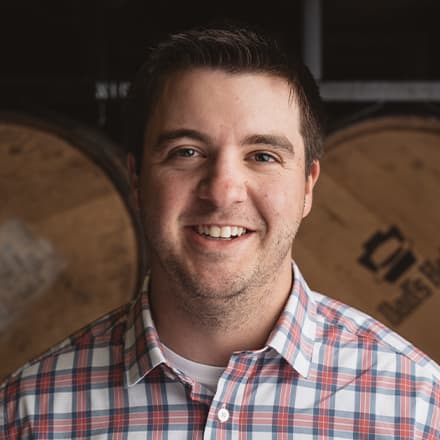 Stephen Hearn wanted more than his bachelor's degree. He wanted to become a Certified Public Accountant, so he looked for a "reputable" business school and found SNHU's master's in accounting program.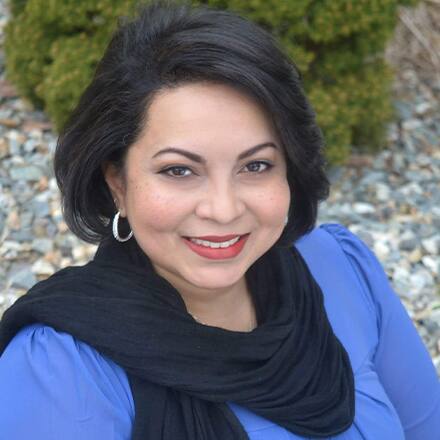 Katrina Jagroop-Gomes dropped out of school when she became a single mother at 23. She later earned her bachelor's degree, which she said, "opened a lot of doors for me." But she wasn't done. Now she has a Master of Business Administration from Southern New Hampshire University.
About Southern New Hampshire University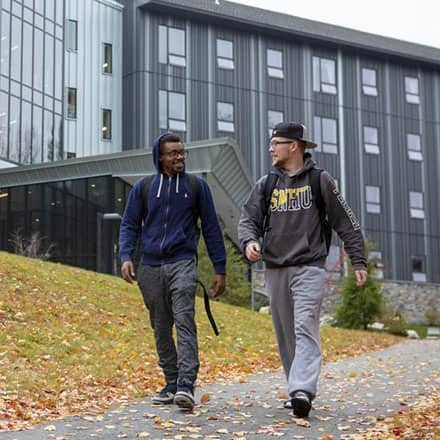 SNHU is a nonprofit, accredited university with a mission to make high-quality education more accessible and affordable for everyone.
Founded in 1932, and online since 1995, we've helped countless students reach their goals with flexible, career-focused programs. Our 300-acre campus in Manchester, NH is home to over 3,000 students, and we serve over 135,000 students online. Visit our about SNHU page to learn more about our mission, accreditations, leadership team, national recognitions and awards.