Earn Your Master's in Sports Management
$637/credit (36 credits total)
Transfer up to 12 graduate credits
Finish in as quickly as 15 months, or at your own pace
Network with faculty working in the field
Gain industry experience with an internship
Flexible online courses
Master's in Sports Management Online Program Overview
With a master's in sports management, you'll gain the business administration and leadership skills you need to turn your love of sports into your dream career. With Southern New Hampshire University's Master of Science (MS) in Sport Management degree, you'll learn how to break into this fulfilling, competitive industry by combining hands-on learning opportunities with strong business skills.
Complete coursework in finance, management, media studies and more while gaining hands-on professional experience. Enjoy 12 credits of electives so you can customize your degree program to suit your needs. Apply your savvy business sense to succeed in a field you'll truly enjoy: sports.
As a leader in sport management with both BS and MS degrees, SNHU's master's in sports management offers you opportunities to connect with accomplished industry professionals across the country.
What You'll Learn
Management and leadership theory
Global sports management analysis
Practical communication skills

Identification of functional areas in sports business organizations



Strategically analysis of organizational information
How You'll Learn
At SNHU, you'll get support from day 1 to graduation and beyond. And with no set class times, 24/7 access to the online classroom and helpful learning resources along the way, you'll have everything you need to reach your goals.
Pursue Your Passion
Thanks to his online sports management master's from SNHU, Greg Gosselin '11 is happy to get up every day to do a job in sports administration he loves.
Career Outlook
A career in sports management can truly take you anywhere.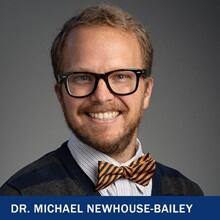 "Sport is often described as a universal language," said Dr. Michael Newhouse-Bailey, associate dean of business at Southern New Hampshire University (SNHU). "It can speak to people no matter where you are from or what your background is. Its impact to shape society and provide a sense of connection to communities is what keeps me excited about this field."
The skills you gain in this degree can lead to a rewarding career in sports marketing, finance, facilities management or even event planning. You could leverage your expertise into a career teaching and coaching at the secondary or community college level. Or, perhaps, managing a fitness facility or sporting arena interests you.
Job Growth
Business and financial occupations are projected to grow 7% through 2031, leading to 715,100 new jobs.1 Advertising, promotions and marketing manager positions are projected to grow 10% through 2031.1
Salary
Advertising, promotions and marketing managers had a median annual salary of $133,380 in 2021, while business and financial occupations saw a median annual salary of $76,570 in 2021.1
"The MS in Sport Management program provides students with a solid business foundation with a specialization in its application to the sport industry," Newhouse-Bailey said.
Communication skills are important for just about any career field, and with sports administration even more so. Strong written and oral communication skills can set you apart in the job market. Solid analytical and creative thinking skills are also important. You need to be able to think on your feet as well as consider how different parts of an organization need to fit together for the operation to run smoothly.
As a sports lover, you already know that there is more to the world of sports than being on the field. Sports journalists and sports marketers are key to promoting sports and making them accessible to a wide variety of audiences.
"This program prepares students to assume leadership roles in the sport industry, including roles in intercollegiate athletics, professional sport, recreation and interscholastic athletics," Newhouse-Bailey said. "These roles include, and are not limited to, director of athletics, marketing manager, director of communications, facilities manager and more."
Above all, the MS in Sport Management creates a pathway for individuals at any stage of their career to enter a field they're passionate about.
According to the U.S. Bureau of Labor Statistics, people with a master's degree in sports management qualify for jobs in settings such as:1
Sports Venues
You might manage financial, guest services, staffing and facilities of a venue to keep it running smoothly.
Community Centers
You may serve as the recreation manager, or the director of camps, sports clinics or other recreation programs.
Sports Teams
In this setting, you could promote a team or organization, or sell products, services, tickets and experiences.
Athletic Organizations
You might manage a high school, college or professional-level athletics program, or a fitness or training center.
Start Your Journey Toward an Online Sport Management Degree
Why SNHU for Your Master's in Sports Management
Flexible
With no set class meeting times, you can learn on your schedule and access online course materials 24/7.
Affordable
As part of our mission to make higher education more accessible, we're committed to keeping our tuition rates low. In fact, we offer some of the lowest online tuition rates in the nation.
Prior coursework and work experience could also help you save time and money. SNHU's transfer policy allows you to transfer up to 12 credits from your previous institution. You could also earn college credit for previous work experience.
Respected
Founded in 1932, Southern New Hampshire University is a private, nonprofit institution with over 160,000 graduates across the country. SNHU is accredited by the New England Commission of Higher Education (NECHE), a regional accreditor, which advocates for institutional improvement and public assurance of quality.
Recently, SNHU has been nationally recognized for leading the way toward more innovative, affordable and achievable education:
"Most Innovative" regional university honors from U.S. News & World Report each year since 2015
A $1 million grant from Google.org to explore soft skills assessments for high-need youth
Recognition as a 2017 Digital Learning Innovator by the Online Learning Consortium
Network
At Southern New Hampshire University, you'll have access to a powerful network of more than 300,000 students, alumni and staff that can help support you long after graduation. Our instructors offer relevant, real-world expertise to help you understand and navigate the field. Plus, with our growing, nationwide alumni network, you'll have the potential to tap into a number of internship and career opportunities.
93.6% of online students would recommend SNHU (according to a 2022 survey with 17,000+ respondents). Discover why SNHU may be right for you.
Expanding access to quality higher education means removing the barriers that may stand between you and your degree. That's why you can apply at any time and get a decision within days of submitting all required materials:
Acceptance decisions are made on a rolling basis throughout the year for our 5 graduate terms.
If you're ready to apply, follow these simple steps to get the process going:
Get Real-World Experience

Greg Gosselin '11
"All the coursework I had at Southern New Hampshire University has helped me in my job now, whether it was a marketing class or a sports law class."
Courses & Curriculum
Coursework in the MS in Sport Management degree program offers a strong foundation in the business of sport, research methods, sports management, marketing and the finance and economics of sport.
You'll also have the opportunity to customize your program through a hands-on internship and 12 credits of major electives. These electives allow you to bolster your degree in a variety of areas based on your personal and professional interests. Choose from courses in accounting, information technology, economics and more to truly customize your education.
A Business Foundations course is built into the program for those students who come in with little to no business experience. This is yet another way SNHU ensures you'll be supported and prepared for your program. Other students, based on their undergraduate coursework, will be able to waive this course and hop right into the major courses. The Business Foundation course focuses on the principles and mechanics of how business firms function. Whether you have a little or a lot of prior business experience, this course can help prepare you to succeed in the field of sports management. Financial aspects of business administration as well as principles of economics are also covered.
Sport marketing and media is also a key focus of this degree. Students will examine the concepts used in marketing and communications of a sports organization. These skills are necessary no matter what level of sports organization, be it professional, collegiate or even local.
In the Sport Marketing and Media course, students will use the case study approach to analyze the current market and develop their own marketing and communications plan. Special emphasis is placed on markets, consumers and media relations as these areas each have unique aspects.
"Students will learn skills and tools that will benefit them as they seek career advancement in sport," said Dr. Michael Newhouse-Bailey, associate dean of business at Southern New Hampshire University. "Students will apply theory in a practical setting as they develop marketing plans and analyze sport in a global context. Coursework focuses on sport marketing, sport finance, business foundations and sport law."
Because you may likely be dealing with the public throughout your career, strong communication skills are vital. Your master's in sports administration online program provides ample opportunities to hone your written and oral communication skills. You can learn research skills and study ethics.
You'll also refine your organizational skills and enhance your analytical and critical thinking skills. Having a diverse skill set is important because "a huge part of working in this field is event management and ensuring that customers have a positive experience. This involves a lot of problem-solving," Newhouse-Bailey said.
Coursework in the master's in sports administration online program provides the necessary interdisciplinary business skills you need to compete in today's job market. From research methods to management of sports organizations to sport marketing and media, our sports management curriculum helps bridge the gap between theory and application in the real world, so you leave with practical tools you can immediately use in the workplace.
This 36-credit-hour program is conveniently offered online. Complete your coursework when you desire. Enjoy the support of our 24/7 professional academic advisors to ensure you earn your degree at the pace you need. This program provides the flexibility of allowing you to choose 12 credits of electives from a variety of sports management-related topics.
A key part of the curriculum is the hands-on internship. With this required experiential learning opportunity, you'll have the chance to build your professional network and gain valuable experience in the field. "Previous students have successfully completed internships within professional teams in the NFL, NBA, NHL and MLS," said Newhouse-Bailey. "Internship opportunities allow students to build their professional network and gain valuable experience in the field."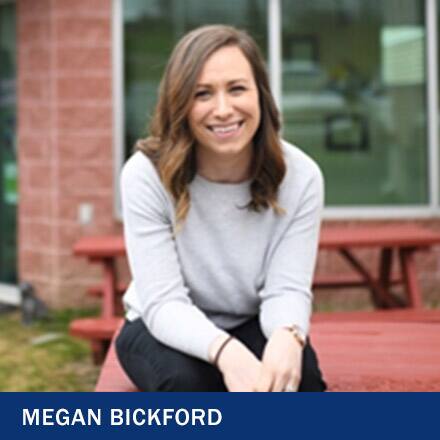 Megan Bickford, an internship administrator at SNHU, notes that these networking opportunities are especially game-changing for sport management students. "For the sports management program, in particular, making personal connections in your desired area of the field and having relevant prior experience can make all the difference," she said.
It's also an opportunity to discover what roles and responsibilities best fit your skillset. "It's a chance to get experience in your field that will help you understand what you like and don't like so that you can make a more informed choice when job searching in the future," Bickford said.
List of Courses
Courses May Include
MS in Sport Management
SPT 501
Research Methods in Sport Management
This course examines the methods and techniques used in research in sport management and the sport industry. Including the basic aspects of reading, evaluating, and writing research; this course will explore the concepts developed in relevant literature as they apply to sport management. Topics include problem selection, literature review, instrumentation, methodology, statistical issues, and types of research in physical activity.
SPT 510
Sport and Society
Students investigate the interrelationships between sport, culture and society in an attempt to better understand the role and function of sport in contemporary society. Students receive a broad overview of selected socio-cultural factors that influence participation in sports. Major ethical issues of sport in society will be explored.
SPT 565
Internationalization of Sport Business
The Internationalization of Sport Business course will help to prepare the sport business manager for the exciting world of global sports. The course is designed to thoroughly introduce the graduate student to the many facets of conducting sport business in the international marketplace. By using real life international sport business examples, students will garner a deeper understanding of the various complexities associated with conducting sport business in an international context. Some of the key areas include culture, international marketing, financial/political/economic risk, ethical dimensions, role of media, technology/products, professional sport leagues and governance.
SPT 600
Management of Sport Organizations
This course focuses on the application of management concepts and theories to sports organizations and the sports industry. It includes issues of organizational design, public policy, labor relations, collective bargaining, ethical issues in sport and the globalization of the sports industry.
SPT 608
Sport Marketing and Media
This course examines the concepts and processes used in marketing and communications of a sport organization, at the college, professional or community level. Students will utilize the case study approach to analyze current marketing problems and techniques to develop an effective sport marketing and communications plan; with special emphasis placed on the unique aspect of sport products, markets, consumers, and media relations.
SPT 620
Finance and Economics of Sport
This course will provide students with an understanding of financial and economic theories and principles utilized in the sport industry. Topics will include the preparation of financial plans, strategic budgeting, capital and operating budgets, sources of revenue, economic theories, supply and demand concepts in the sport industry; economic impact, and other financial and economic theories pertinent to sport industry professionals.
SPT 700
Sport Management Capstone
This capstone course is the culminating experience for the M.S. in Sport Management program. The aim of the capstone is to assess students' ability to synthesize and integrate the knowledge and skills they have developed throughout their coursework, rather than introducing new concepts. This course is structured to support student success in fulfilling program requirements.
Total Credits: 36
Minimum Hardware Requirements
| Component Type | PC (Windows OS) | Apple (Mac OS) |
| --- | --- | --- |
| Operating System | Currently supported operating system from Microsoft. | Currently supported operating system from Apple. |
| Memory (RAM) | 8GB or higher | 8GB or higher |
| Hard Drive | 100GB or higher | 100GB or higher |
| Antivirus Software | Required for campus students. Strongly recommended for online students. | Required for campus students. Strongly recommended for online students. |
| SNHU Purchase Programs | | |
| Internet/ Bandwidth | 5 Mbps Download, 1 Mbps Upload and less than 100 ms Latency | 5 Mbps Download, 1 Mbps Upload and less than 100 ms Latency |
Notes:
Laptop or desktop?  Whichever you choose depends on your personal preference and work style, though laptops tend to offer more flexibility.
Note:  Chromebooks (Chrome OS) and iPads (iOS) do not meet the minimum requirements for coursework at SNHU. These offer limited functionality and do not work with some course technologies. They are not acceptable as the only device you use for coursework. While these devices are convenient and may be used for some course functions, they cannot be your primary device. SNHU does, however, have an affordable laptop option that it recommends: Dell Latitude 3301 with Windows 10.
Office 365 Pro Plus is available free of charge to all SNHU students and faculty. The Office suite will remain free while you are a student at SNHU. Upon graduation you may convert to a paid subscription if you wish. Terms subject to change at Microsoft's discretion. Review system requirements for Microsoft 365 plans for business, education and government.
Antivirus software: Check with your ISP as they may offer antivirus software free of charge to subscribers.
Featured Videos
How to Take an Online Class at SNHU
Southern New Hampshire University understands that everyone learns differently. That's why our online degree programs are designed to provide a more flexible learning experience that fits your schedule and meets your needs. In this video, you'll gain a better understanding of how the SNHU online class format works for the modern learner.
Stephanie Arpaia: Networking with Alumni
Thanks to her online sports education at SNHU, Stephanie Arpaia scored a major advantage in kickstarting her sports career. Today, she's director of consulting for a sports management firm where she puts her MS in Sport Management to the test every day.

Tuition & Fees
Tuition rates for SNHU's online degree programs are among the lowest in the nation. We offer a 25% tuition discount for U.S. service members, both full and part time, and the spouses of those on active duty.
Online Graduate Programs
Per Course
Per Credit Hour
Annual Cost for 15 credits
Degree/Certificates
$1,911
$637
$9,555
Degree/Certificates
(U.S. service members, both full and part time, and the spouses of those on active duty)*
$1,410
$470
$7,050
Tuition rates are subject to change and are reviewed annually.
*Note: students receiving this rate are not eligible for additional discounts.
Additional Costs:
Course Materials ($ varies by course)
Frequently Asked Questions
What can you do with master's in sport management?
While competing in sports at the professional level is elite and not for everyone, there are endless ways to enjoy a long, rewarding career in professional sports. If you're interested in sports, business or community engagement, a master's in sport management can take you just about anywhere you want to go.
With a master's in sport management, you can combine your critical thinking, analytical expertise and savvy communication skills for such roles as:
Athletic director: This is a dynamic administrative role where you could manage the overall work of coaches and staff. You might find this job at a college or university, within a professional sports franchise, at the local level in a high school athletics program or with a recreation or community center.
Ticket sales manager: This role involves managing all aspects of the box office at a sporting venue. Because the role includes a large level of staff management, strong communication skills are helpful. Organizational skills and some finance acumen are also helpful.
Corporate sponsorship sales director: This is a dynamic role that combines developing and managing relationships to raise funds in support of an organization. This role requires a high level of interpersonal, communication and negotiation skills.
Sport marketing director: This role is responsible for coordinating all aspects of marketing for a sports organization. This may include creating promotional materials, social media management and brand development.
Event director: In this role, you may manage all aspects of large events, including staffing, purchasing, promotion and scheduling. Attention to detail and excellent communication skills are helpful for this job.
Operations manager: In this logistics-heavy role, you may be in charge of all aspects of event coordination and stakeholder communication. Your role may involve strong project management skills with an emphasis on the guest experience. Or, you may be involved in negotiating vendor contracts and budgets. A strong interest in logistics, communication and the legal or financial aspects of management would be helpful here.
Guest relations manager: In this role, you could be the point of contact for guests, working to ensure a safe and positive visit to a sporting event or arena. Strong interpersonal skills and administration skills are key.
As you can see, jobs in sports management are not just about sports. These roles are about planning, organizing, teamwork and effective communication. Of course, a love of sports certainly helps.
Is a master's in sport management worth it?
If you're looking for a rewarding way to combine your interest in business with your passion for athletics, earning a master's degree in sport management could be just what you're looking for.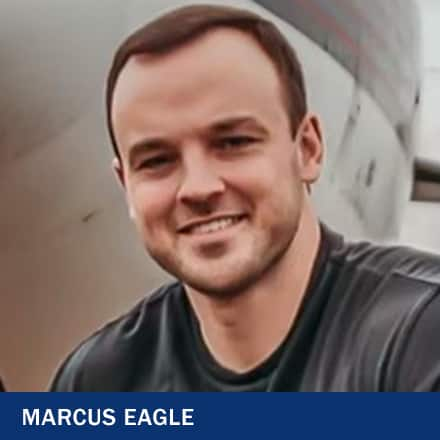 "The MS in Sport Management was absolutely worth it," said Marcus Eagle '18. "I was having a hard time taking that next step in my career, and obtaining my Master's Degree from SNHU definitely opened a lot of doors. In less than 6 months I was offered a much better opportunity with a great company that I am still with today."
With an emphasis on practical application, Eagle felt engaged from day 1.
"All of the teachers kept you fully involved without feeling overwhelmed," he said. "The assignments were not your stereotypical assignments, they all involved practical scenarios that could be related to stuff you face on a daily basis."
Plus, even as an online student, he always felt supported.
"I never felt isolated, the teachers were always very quick to respond and set up many group or class projects that helped you interact with other students," he said.
A master's in sport management can also position you for success in the future. Predicted growth in the field is strong. Sports management involves skills grounded in advertising, promotions and marketing. These fields have a predicted 10% growth through 2031.1 For business and financial occupations, that predicted growth is 7%.1 Both are on par with the national average.
Considering that your master's in sport management can take you in so many directions, plus with high predicted career growth, the future for sports administration professions is bright.
Potential jobs with a master's in sport management include:
Market analyst, where your role may involve ensuring that merchandise for athletic teams is high quality. You may also conduct market research to determine best product endorsement opportunities for athletes, a team or a franchise.
Financial analyst, where you may conduct market research or make decisions about licensing products for athletes or a sports organization. You may also write reports to help organizations make decisions about future products or endorsements.
Facility manager, where you may be involved in all aspects of planning a sports facility or arena. You may be involved in the design and construction, the overall management of staff, grounds and operations or both.
Sports marketing director, where you may be involved in all aspects of promoting the team through social media, branding and promotion activities.
Communications director, where you may be responsible for all internal and external communications for your organization. That may include media interviews and appearances, press releases and social media content.
Sport financial manager, where you may prepare financial plans, strategic plans and budgeting. You may manage operating budgets, and devise new sources of revenue. This role focuses on consideration of overall economic impact for your organization.
Just as there will always be a demand for athletics, there is also a need for innovative thinkers. New ideas and mindsets on how to best bring people together through athletics will always be in demand.
Sports, in general, are a key part of our national and global culture. As a long-withstanding industry, while sports are definitely big business, they are also beloved by millions of people around the globe. They serve as a form of entertainment, but more than that, as a source of pride and community. Our strong cultural connection to sport is what contributes to its ongoing longevity as an exciting career field with so many opportunities.
"If you're looking to take that next step in your career or just want to further your educational background, I would highly recommend taking the SNHU way," Eagle said.
How long does it take to get a master's in sport management?
While it takes two years on average to complete a master's in sport management, the degree can be completed in as quickly as 15 months.
The beauty of studying for an online master's in sport administration is that you go at your own pace. With 24/7 access to your courses in an online program, you can easily fit your studies in around your work and other commitments.
Students typically take up to two courses per 10-week term. Thanks to the internship, you can graduate ready to jump into the job market with great experience and professional connections already under your belt.
What kind of jobs can you get with a sports management degree?
With a master's degree in sports administration, you can gain marketable skills in all areas of sport, including management, marketing and economics. You'll hone critical skills such as communication and analytical thinking. You'll start with a foundation in business principles and end with hands-on experience through an internship.
And, you'll do it all online, which contributes to strengthening your written communication skills. Thanks to the diverse and comprehensive curriculum, you can leave this program ready to tackle all kinds of exciting challenges with professional, collegiate, local athletics and recreational organizations.
Just a few of the jobs that you can get with a sports management degree are:
Athletic director, where you'll make decisions for the overall vision and direction of an athletic program.
Marketing manager

,

where you could use your communication skills to promote a team or a franchise. You'll leverage social media and other strategies to make connections between fans and the organization.
Finance manager, where you can leverage your financial management skills to manage budgets and negotiate contracts.
Facilities and operations director, where you can use your management skills to keep operations running smoothly.
Public relations specialist, where your communication skills and media savvy can help you promote your athletes, team or program.
How do you get into sports management?
First, get the right degree. Solid credentials – and the education that goes with them – can make you stand out in any job market.
Second, take full advantage of the hands-on experience you will earn with internship experience. With Southern New Hampshire University offering both an undergraduate online sports management degree program and this MS program, as well as an online MBA in sport management, you have options. These degree programs can provide the hands-on professional experience you need to help make connections that could help you get noticed by the right hiring manager.
It was an internship for the Boston Bruins that helped Andrew Murphy '20 score two job offers. His internship – as well as the resulting recommendation from his manager – helped Murphy stand out to employers. It also prepared him to discuss the many experiences he gained throughout his time with the Bruins.
In addition, Murphy said he was able to acquire skills in leadership, organization, adaptability and problem-solving – and reaffirm his desire to work in the sports industry.
And third, don't forget the importance of networking. Southern New Hampshire University can help. You'll be able to learn at your pace while networking with faculty who are currently working in the field. Most importantly, you'll have the support of one of the biggest alumni networks in the country to back you up.
Related Articles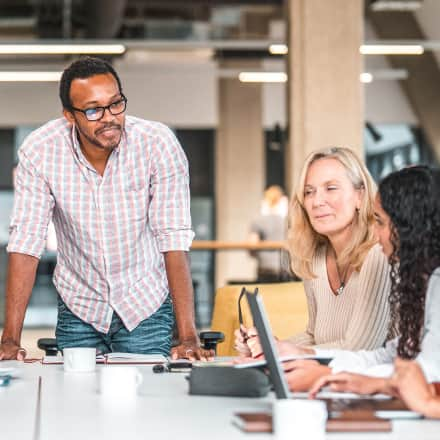 Whether building processes for multi-national businesses or identifying logistical hurdles to save costs, operations managers keep organizations running. If you're interested in driving efficiency at work, see if operations management is the right career path for you.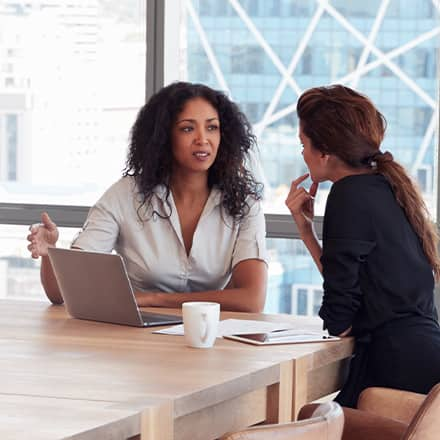 Human resources is an integral part of any organization, playing a key role in the strength and vitality of its workforce. While HR roles can vary, the overall goal of the field is the same: to support employee recruitment, retention, engagement and overall productivity.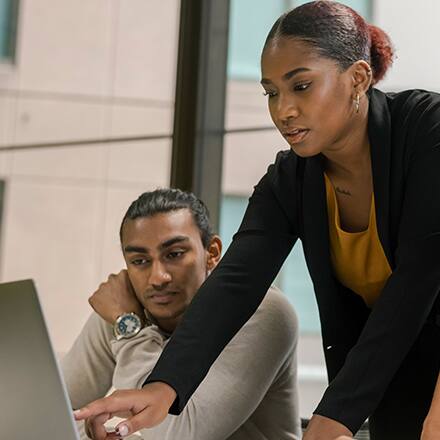 A business degree is a course of study that allows you to explore the business world. Studying business offers students a lot in terms of preparation for the workplace. Being skill-forward and workplace-relevant keeps business degrees positioned as one of the most popular degree fields around.
References
1Bureau of Labor Statistics, U.S. Department of Labor, Occupational Outlook Handbook, on the internet, at:
https://www.bls.gov/ooh/entertainment-and-sports/athletes-and-sports-competitors.htm (viewed Sept. 24, 2021)
https://www.bls.gov/ooh/management/advertising-promotions-and-marketing-managers.htm (viewed November 4, 2022)
https://www.bls.gov/ooh/business-and-financial/home.htm (viewed November 4, 2022)
Cited projections may not reflect local and/or short-term economic or job conditions and do not guarantee actual job growth.