Types of Marketing
Types of marketing include content marketing, digital marketing, email marketing, guerrilla marketing, inbound/outbound marketing and more.

Understanding the numbers
When reviewing job growth and salary information, it's important to remember that actual numbers can vary due to many different factors — like years of experience in the role, industry of employment, geographic location, worker skill and economic conditions. Cited projections do not guarantee actual salary or job growth.
Marketing is a professional field that impacts business and industry at all levels, on every corner of the globe.
Taken literally, the term "marketing" itself is a direct reflection of what it represents. When an individual or organization reaches out to a targeted audience with hopes of selling a product or service, it's known as taking it to "market."
Simple as the concept may sound, the field of marketing is highly dynamic and rapidly evolving, with a complex array of sub-fields and a diverse range of professional roles and career paths that exist within it.
What are the Different Types of Marketing?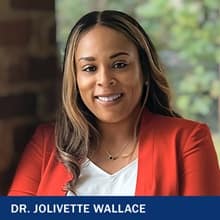 Marketing exists in many different forms. One of the key tenets of marketing is identifying the proper audiences and making it as easy as possible for them to learn about the product or service you're trying to sell, said Dr. Jolivette Wallace, an associate dean of marketing at Southern New Hampshire University (SNHU).
"Marketing requires processes that focus on delivering value and benefits to customers by choosing the appropriate marketing strategy," Wallace said. "Therefore, choosing the right strategy is of vital importance."
Wallace, who has over 15 years of experience as an entrepreneur and teaching college-level marketing courses, identifies the following traditional types of marketing:
Business to Business (B2B) and Business to Consumer (B2C)
Cause Marketing and Content Marketing
Digital Marketing and Email Marketing
Direct Marketing and Guerilla Marketing
Inbound/Outbound Marketing, Influencer Marketing and Personalized Marketing
Each of these different types of marketing can be implemented with a different marketing strategy in mind, Wallace said, from market penetration and market development to product development and diversification.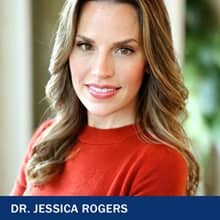 Successful marketing strategies should highlight what sets a product or service apart from competitors and offer a compelling value proposition that communicates the unique benefits and value customers can expect, said Dr. Jessica Rogers, a senior associate dean of business programs at SNHU.
Rogers has 28 years of professional and academic experience in marketing and authored the book "The Digital Marketing Landscape: Creating a Synergistic Consumer Experience." She said consistency is key when it comes to effective marketing.
"Also important is consistency in branding, messaging and customer experience across all marketing channels. This creates a cohesive and memorable brand image," Rogers said. "... Combining online and offline tactics, such as social media, email marketing and traditional advertising, can be powerful."
When it comes to effective marketing strategies, data plays an important role as well, Rogers said.
"Effective strategies rely on data to identify what's working and what needs adjustment," she said. "What makes a marketing strategy effective can vary depending on the specific industry, target audience and business goals. Regular evaluation and adjustment are key to ensuring that a strategy remains effective over time."
What Type of Marketing Works Best?
Different types of marketing and marketing strategies work better than others, depending on the product or service being marketed and the audience that's being targeted.
According to Julie Burford, a marketing adjunct faculty at SNHU with extensive agency experience, it's essential to "meet the customer where they are at" in terms of the type of marketing and strategy you implement, as well as understanding when they need the product or service you're trying to sell.
Wallace agreed, adding that the most effective marketing strategies result in creating customer value, building profitable customer relationships and staying current with market preferences and trends. And in many cases, the type of marketing that works best begins with content development.
"Regardless of marketing strategy choice, common practice is to begin with the development of content," Wallace said. "Content marketing helps in building brand awareness, educates the audience, builds trust and can be optimized for search engines."
In the current age of digital marketing, Wallace said, some of the most successful types of marketing involve:
Blogs
Infographics
Podcasts
Social Media
Videos
"Therefore, social media advertising could be argued as one of the most popular forms of marketing," Wallace said. "Because people trust the recommendation of friends, family or relatable acquaintances, social media advertising offers an undeniable, powerful word-of-mouth approach to marketing."
Burford, who runs her own marketing consulting business, said this explains why most companies have implemented some level of social media strategy into their marketing efforts.
"It would depend on what the product/service is that is being marketed and who the target market is," Burford said. "However, most companies use some form of social media for marketing."
Other key aspects to ensuring an effective marketing strategy, Rogers said, are outlining clear goals and objectives with the campaign and understanding the needs of your audience.
"Effective marketing strategies start with clear and specific objectives," Rogers said. "These objectives should be measurable and aligned with the overall goals of the business. Having well-defined goals helps in evaluating the strategy's effectiveness."
Successful strategies require a strong understanding of the target audience through market research and segmentation, Rogers added, so they can be tailored to meet that audience's needs, wants and preferences.
How Has Technology Impacted Marketing and Marketing Strategies?
As with virtually every other professional field, marketing has been — and continues to be — significantly impacted by advancing technology.
Businesses and companies have a vastly expanded array of options when it comes to how to go about reaching potential customers, capturing customer insights and communicating value, Wallace said.
"While product remains at the core of each marketing strategy, how the product is communicated has changed," Wallace said. "The sphere of influence, once being those in immediate reach, now spans across borders in a matter of seconds."
Wallace said advances in technology have created new avenues for marketers to interact with audiences, as well as to gather and analyze data as a way to better understand their interests, priorities and buying habits.
The customer data being captured can be critical to improving efficiencies and expanding marketing efforts, Burford said. Decades ago, a majority of marketing initiatives were limited to things like print advertising in newspapers and magazines, outdoor advertising such as billboards and bus shelters, television and radio.
That has shifted, Burford said, as many companies now only allocate marketing dollars to digital advertising like social media and email campaigns, partly because of the ability to accurately track the effectiveness of their efforts.
"Twenty years ago, marketers had to rely on a consumer telling them if they made a purchase because they saw an ad on TV," Burford said. "Today, marketers can track and follow someone from the initial point of contact to when they make an actual purchase."
In What Ways are AI and Automation Being Used in Marketing?
Artificial intelligence (AI) and marketing automation represent another major technological development in recent years that has substantially impacted marketing, Rogers said.
"AI and machine learning have revolutionized marketing by enabling data-driven decision-making, personalization and automation," she said. "Marketers use AI to analyze vast amounts of data, predict customer behavior and deliver highly targeted and personalized content and offers."
According to Rogers, AI-driven tools like chatbots and virtual assistants, as well as ad targeting and content recommendations are critical to optimize marketing campaigns and improve customer experiences.
"Marketing automation platforms have evolved significantly over the past decade," Rogers said. "These platforms allow marketers to automate repetitive tasks, nurture leads and deliver personalized content at scale."
What Skills Does it Take to Thrive as a Marketing Professional?
A career in marketing can be an exciting, challenging and fulfilling one, as organizations of all shapes and sizes rely on marketing professionals to strengthen their brands, shape market perceptions and increase revenue.
There are a number of skills and traits that can make someone a particularly good fit for a role as a marketing professional, Burford said, including:
Active Listening – It's vital to understand what the consumer wants and what their goals and objectives are.
Collaboration – Marketers often work with many departments within an organization, including finance, legal and product development. It's important to work well with others, collaborate and develop strong relationships.
Creativity – You don't have to be able to paint a masterpiece or write a best-selling book, but it's important to have some creativity in order to implement new ideas in new ways.
Flexibility – Marketing is dynamic, and marketing professionals need to be able to quickly change and adapt to the given situation.
Organization – Most marketing professionals have numerous projects running at the same time, making it important to stay on top of everything.
Strong "soft" skills also are important for anyone striving for a career in marketing, Rogers said. These include effective communication, problem-solving and adaptability. "And strategic thinking," she said. "The ability to develop and execute marketing strategies aligned with business goals is crucial."
These skills are important for anyone in marketing, whether they're looking for career advancement or are just beginning in the profession, Wallace said, adding the following:
Attention to detail
Data analysis
Interpersonal skills and leadership
Project management and people management
Work ethic
Along with these more generalized skills, Rogers said a number of specialized skills become necessary depending on what area of marketing you're looking to work within, especially as digital marketing continues to evolve.
She identifies expertise in the following areas as essential for today's marketers:
E-commerce and email marketing
Mobile optimization
Pay-per-click (PPC) advertising
Search engine optimization (SEO)
Social media marketing
"The ability to analyze data and derive actionable insights from marketing campaigns is highly valuable," Rogers said. "Skills in data analysis tools and platforms, as well as data visualization, are in demand."
How Important is Content Creation in Marketing Today?
As important as technical proficiency is when it comes to digital marketing, Rogers added that content also plays a crucial role and marketers with proven skills in content creation should be well positioned to thrive in the profession.
"Content marketing continues to remain a key strategy for marketers," she said. Some of these skills include:
Content creation
Graphic design
Storytelling
Video production
Writing
These skills become even more important, Rogers said, as the world of social media marketing continues to become more present and complex.
"Social media platforms are crucial for brand presence; thus, the need for proficiency in managing and growing social media accounts, understanding algorithms and creating engaging content is important," she said.
With the rapidly expanding presence of marketing automation and AI tools, understanding how these technologies can be utilized to improve the customer experience is important, Rogers said.
"Understanding user experience (UX) and designing marketing campaigns that prioritize a seamless customer journey is valuable," she said. "And finally, with increased data privacy regulations, knowledge of compliance and ethical marketing practices is essential."
According to Rogers, the marketing landscape will continue to evolve, which means the demand for specific skills will also shift.
"To stay competitive, marketing professionals should keep up with industry trends, seek continuous learning opportunities and adapt their skill sets accordingly," she said.
What Types of Jobs Can You Find Within Marketing?
Marketing is a broad field that encapsulates many different professional roles, making it an attractive career path for a diverse range of individuals. From initial ideation to taking a product or service to market, Wallace said, corporations of all sizes rely on marketing professionals at every phase of the process.
"The versatility of marketing creates career paths and growth opportunities... in areas such as content creation, print advertising, public relations, relationship management, market research and social media management, to name a few," Wallace said.
Even in one in-house corporate marketing department, Burford said, you're likely to find a wide variety of marketing roles that could include:
Brand and Campaign Marketers
Chief Marketing Officer
Content, Digital, E-commerce and Social Media Marketers
Corporate Communication Marketers
Market Researchers
In terms of education, there are a lot of considerations based on what area of marketing you're looking to enter, but a bachelor's degree in marketing or a marketing-related discipline is typically a good first step, Wallace said.
"To begin a career in marketing, a bachelor's degree is typically required, with an option of a specialization or concentration in a specific area depending on career goals," Wallace said. "Because marketing is ever-changing, specialized certifications, such as Google Analytics, are highly desirable skills often preferred by many employers."
Wallace added that professional certifications are available for marketers as a way to demonstrate a heightened level of expertise in specific areas and expand their employment opportunities.
Earning an advanced degree can also be a good way to climb the corporate marketing ladder throughout your career, Burford said.
"Additional opportunities are presented when a candidate earns a Master of Business Administration (MBA) with a concentration in Marketing," she said. "Doctoral programs in marketing are also available and can open up a variety of academia and research positions."
Is Marketing a Profession That's Expected to Grow?
The U.S. Department of Labor's Bureau of Labor Statistics (BLS) projects solid growth in a variety of marketing professions in the coming years.
The BLS estimates the need for advertising, promotions and marketing managers to grow by 6% between 2022 and 2032, adding over 24,000 jobs nationwide.* The outlook for market research analysts is also strong, with the BLS projecting the field to grow by 13% between 2022 and 2032.*
Marketing professionals can be found in virtually every facet of business, Wallace said, making it an exceptional career field for the right individuals.
From the beginning idea that launches a business, to development and promotion, to the logistics necessary to ensure the product or service is available to consumers, Wallace said, marketing is typically involved at every step.
"All these areas involve marketing as an essential part of every business's journey to market, regardless of industry," she said.
Discover more about SNHU's online bachelor's in marketing: Find out what courses you'll take, skills you'll learn and how to request information about the program.
*Cited job growth projections may not reflect local and/or short-term economic or job conditions and do not guarantee actual job growth. Actual salaries and/or earning potential may be the result of a combination of factors including, but not limited to: years of experience, industry of employment, geographic location, and worker skill.
---
Cary Jordan is an Iowa-based writer and content strategist.
About Southern New Hampshire University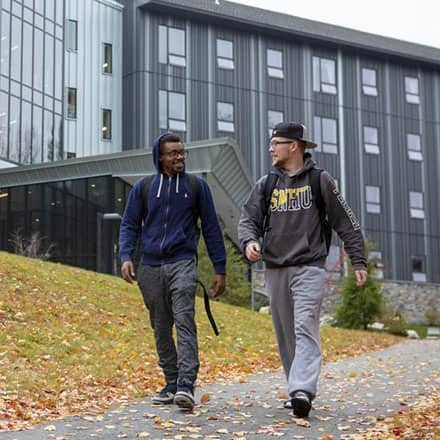 SNHU is a nonprofit, accredited university with a mission to make high-quality education more accessible and affordable for everyone.
Founded in 1932, and online since 1995, we've helped countless students reach their goals with flexible, career-focused programs. Our 300-acre campus in Manchester, NH is home to over 3,000 students, and we serve over 135,000 students online. Visit our about SNHU page to learn more about our mission, accreditations, leadership team, national recognitions and awards.