Earn an online MS in Finance
$627/credit (36 credits total)
Transfer up to 12 graduate credits
Business/finance occupations projected to grow 7% by 20311
Prepare for the CFA exam
Accredited by ACBSP
24/7 online accessibility – attend class when and where it's convenient
Master's in Finance Program Overview
Position yourself for greater success by earning a Master of Science in Finance online from Southern New Hampshire University. Prepare to become a leader in the field with real-world financial analysis, decision-making and quantitative skills gained through coursework in investments, corporate finance, advanced economic theory and financial markets.
SNHU has a long history of providing highly respected finance-related undergraduate and graduate degrees, having been founded as an accounting school in 1932. Our MS in Finance online degree program continues this tradition.
As an SNHU student, you'll have access to internship and networking opportunities through well-connected alumni who have earned their graduate finance degrees.
The courses in the MS in Finance program are based on board standards to ensure you gain the knowledge base required for various licenses and certifications.
2 Full Programs, and 2 Concentrations, to Choose From
At Southern New Hampshire University, you can choose from one of two master's programs. Plus the MS in Finance program offers 2 concentrations that can give you an added edge in the job market.
Master of Science in Accounting Finance
When you earn an MS in Accounting Finance online, you create career opportunities in a variety of sectors. Your instructors, who collectively bring decades of accounting and finance experience into the coursework, know which skills are needed in the workplace today and how to prepare you to meet those needs.
Career outlook:
The outlook is good for financial managers. In 2021, the median annual salary was $131,710, according to the U.S. Bureau of Labor Statistics.1
Not only is the pay high, but so is the job growth. The BLS projects that the change in employment should grow 17% through 2031 – much faster than the average growth rate for all occupations.1
In addition, there's steady demand for trained professionals in corporate finance, banking, investing, government and nonprofits. The BLS projects opportunities for accountants and auditors are expected to grow 6% through 2031.1
Courses may include:
Auditing
Business Law
Corporate Financial Management
Cost Accounting
If you're interested in a full accounting program, check out SNHU's online master's in accounting.
Master of Science in Finance
SNHU's subject-matter experts based the MS in Finance program on the CFA (Chartered Financial Analyst®) Candidate Body of Knowledge (CBOK).
Learn how to:
Analyze and evaluate corporate investment opportunities
Efficiently manage an investment portfolio
Use financial data to inform strategic decision-making
Interpret the effect of events and market conditions on strategic objectives
Use risk management tools to balance the relationship between risk and return
The MS in Finance at SNHU allows you to choose from two concentrations that can give you an edge in the job market, as well as the option to take the general track and choose electives that best suit your career goals.
Corporate Finance Concentration
Gain a broader advanced education in the way money and accounting affect businesses by earning your Master of Science in Finance with a concentration in Corporate Finance.
This online degree program expands the career opportunities available to you. You'll position yourself to become a CFO, corporate treasurer, controller, director of finance, financial analyst, credit manager or cash manager. The corporate finance-focused curriculum will enhance your understanding of liquidity analysis, payment systems, cash forecasting, quantitative risk assessment and more.
The corporate finance concentration focuses on today's corporate environment and how theory, strategy and financing approaches are employed to make decisions in a complex and ever-changing environment.
Successful graduates of this program should be able to analyze capital structure, capital budgeting and financial policy – and apply theory, strategies and long-term finance approaches to various decision-making situations.
Career outlook:
The globalization of companies, tighter financial markets and regulatory changes are increasing the demand for business professionals with financial expertise. Those with experience in accounting and finance, and especially professionals with a master's in finance or corporate finance, may encounter the most success in securing corporate finance jobs.
According to the U.S. Bureau of Labor Statistics, personal financial advising jobs are projected to grow 15% through 2031.1 Employment of financial analysts is expected to rise by 9% and financial managers by 17% in that same time period.1 Positions in finance will continue to grow for those with a master's degree, both inside and outside of the finance industry.
Courses may include:
Creating Value: Merger/Acquisition
Long-Term Financing & Capital Structure Theory
Short-Term Financial Management
Investments & Securities Concentration
Enhance your professional skill set with a broad range of invaluable analytical and technical skills when you earn an online Master of Science in Finance with a concentration in Investments. You'll gain a greater understanding of how to analyze assets, debt and equity, securities, investment strategies, portfolios and other financial instruments, as well as fiscal and monetary policies and procedures. With this specialized knowledge, you'll be well poised to seek an advanced career in the securities industry.
SNHU instructors are finance professionals, so you'll be learning from people with high levels of financial experience who can teach you the ins, outs and best methods for analyzing, reporting and presenting financial data for any senior financial job function.
As an SNHU student, you'll have access to internship and networking opportunities through our extensive alumni network.
Successful graduates of the program should be able to analyze equity and alternative investments using quantitative techniques and financial theories in relation to portfolio management.
Career outlook:
According to the U.S. Bureau of Labor Statistics, investments and securities careers show positive signs of growth in the coming years. Sparked by an increase in global investments in securities and commodities, along with a growing demand for investment advice, the BLS projects that employment in the securities, commodities and financial services industry will increase 10% by 2031.1
By earning an online MS in finance and investments from Southern New Hampshire University, you can increase your leverage when competing for top jobs. A master's, combined with the appropriate licensing, can position you for a career as a broker, investment banker, trader and financial services sales agent.
Courses may include:
Analytical Tools in Portfolio Management
International Investments/Portfolio Management
Option Analysis & Financial Derivatives
Career Outlook
The skills you gain from a master's degree in finance may just be the forward momentum you need to attain the senior finance, corporate or personal advisor title you seek.
An advanced degree can help you discover new avenues and job opportunities to pursue in this fast-paced industry. Whether you choose a career that directly involves finance or prefer to focus on a more administrative role managing a financial organization, earning your MS in Finance can help prepare you for success.
"A graduate degree in finance lets you learn more about some of the more specific or challenging finance topics, such as options, futures and other derivatives, which can then help you advance in those areas," said Kristin Regis, finance faculty lead at Southern New Hampshire University.
An advanced financial degree can prepare you for work in both the private and public financial sector with opportunities to pursue careers in asset management, financial management, corporate and private banking, consulting, investment research and more.
Career opportunities for MS in Finance degree holders are varied, and the number of jobs continues to grow. According to the U.S. Bureau of Labor Statistics, roles in the finance industry should see an increased change in employment through 2031:
Financial analyst: 9% job growth.1 Work in banks, pension funds, mutual funds, securities firms, insurance companies and other businesses to evaluate investment opportunities.
Financial manager: 17% job growth.1 Responsible for the financial health of an organization, you could produce financial reports, direct investment activities and develop strategies and plans for the long-term financial goals.
Personal financial advisor: 15% job growth.1 Provide advice on investments, insurance, mortgages, college savings, estate planning, taxes and retirement to help people manage their finances.
Once you've earned your master's in finance, you may be looking for a title that's more in line with your educational accomplishments. Some graduate degree holders look for positions like:
Director of finance: Supervise annual operating and capital expenditures budgets, prepare reports and provide leadership to business staff.
Financial consultant: Assess and monitor clients' financial situations, develop financial strategies and prepare financial status analyses and reports.
Investment analyst: Collect and interpret data, study economic trends and meet with investors.
Portfolio manager: Manage client investment portfolios, contribute to the development of new business and maintain client relationships.
Senior finance analyst: Develop reports for forecasting and results analysis, manage relationships with department managers and lead preparation of annual budget and long-range plans.
Start Your Journey Toward an Online Finance Degree
Why SNHU For Your Master's in Finance
Flexible
With no set class meeting times, you can learn on your schedule and access online course materials 24/7.
Affordable
As part of our mission to make higher education more accessible, we're committed to keeping our tuition rates low. In fact, we offer some of the lowest online tuition rates in the nation.
Prior coursework and work experience could also help you save time and money. SNHU's
transfer policy
allows you to transfer up to 12 credits from your previous institution. You could also earn college credit for
previous work experience
.
Respected
Founded in 1932, Southern New Hampshire University is a private, nonprofit institution with over 160,000 graduates across the country. SNHU is accredited by the New England Commission of Higher Education (NECHE), a regional accreditor, which advocates for institutional improvement and public assurance of quality.
Recently, SNHU has been nationally recognized for leading the way toward more innovative, affordable and achievable education:
"Most Innovative" regional university honors from U.S. News & World Report each year since 2015
A $1 million grant from Google.org to explore soft skills assessments for high-need youth
Recognition as a 2017 Digital Learning Innovator by the Online Learning Consortium
Network
At Southern New Hampshire University, you'll have access to a powerful network of more than 300,000 students, alumni and staff that can help support you long after graduation. Our instructors offer relevant, real-world expertise to help you understand and navigate the field. Plus, with our growing, nationwide alumni network, you'll have the potential to tap into a number of internship and career opportunities.
93.6% of online students would recommend SNHU (according to a 2022 survey with 17,000+ respondents). Discover why SNHU may be right for you.
Expanding access to quality higher education means removing the barriers that may stand between you and your degree. That's why you can apply at any time and get a decision within days of submitting all required materials:
Acceptance decisions are made on a rolling basis throughout the year for our 5 graduate terms.
If you're ready to apply, follow these simple steps to get the process going:
Courses & Curriculum
Coursework for the online master's in finance provides hands-on experience through case studies that resemble real-world finance reports. You'll gain a solid understanding of quantitative tools and analysis relative to financial markets, financial institutions, government and corporate applications.
SNHU instructors are finance professionals with current and past experience working in the industry, so you'll learn real-life financial applications from people with high levels of financial experience who can teach you the ins, outs and best methods for analyzing, reporting and presenting financial data for any senior financial job function.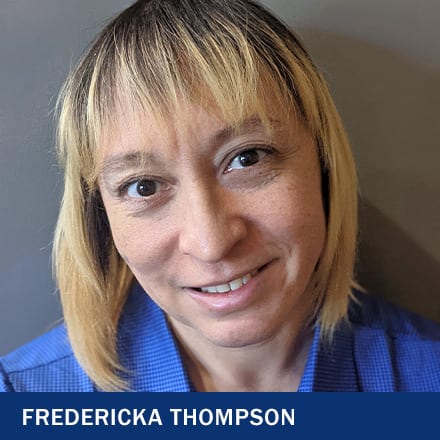 "During our discussions, the responses (from instructors) were well thought out and showed the knowledge that the professor had," said Fredericka Thompson '21. "This happened in all of my courses, so SNHU has some very talented and knowledgeable educators on their staff."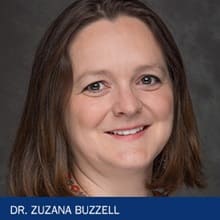 In addition to working alongside instructors with a wealth of knowledge, you can take advantage of learning from your classmates. "This program is a good networking opportunity for our students, since many are already working in the industry," said Dr. Zuzana Buzzell, associate dean of business at SNHU.
Our online master's in finance curriculum is based on the CFA (Chartered Financial Analyst®) Candidate Body of Knowledge (CBOK). The program – administered through the CFA Institute – helps you earn an industry-leading designation that can help you expand your knowledge on corporate finance, economics, ethics, financial reporting and analysis, portfolio management, quantitative methods and security analysis.
"It's one of the most coveted financial designations in the world," Buzzell said. "Only about 5% of professionals get it."
Another benefit of the MS in Finance is that it is one of only about 150 accredited programs around the world that counts toward eligibility for the AFA Accredited Financial Analyst® by Global Academy of Finance and Management. Upon completion of your master's, you can apply for the designation.
The coursework throughout the program was worth it, according to Thompson.
"It did meet my expectations – and more!" she said. "I was challenged by new information, and I was provided great support when I was not certain of the answers."
Full Course Catalog
View Full Curriculum in the Catalog
MS in Finance
List of Courses
Courses May Include
MS in Finance Online
ECO 500
Managerial Economics
Managerial economics involves applying economic theory and using the tools of decision science to examine how an organization can achieve its objectives most efficiently in the face of constraints. Background preparation: 6 credit hours in mathematics and 3 credit hours in microeconomics, macroeconomics and statistics or equivalent.
FIN 550
Corporate Financial Management
This course is a study of finance from a corporate perspective including investments, capital structure and re-structuring, budgeting, financial markets, policy, and portfolio management. Students will analyze a firm's opportunities and risk level within these categories to evaluate the impact on shareholder's value.
FIN 620
Money and Capital Markets
This course analyzes processes within the U.S. financial system. Students study the nature of its major participants and their objectives and procedures for assessing opportunities and pricing risk. Students also analyze the role of the financial system in the allocation of credit to different sectors, its responsiveness to economic activity and its continuous adaptation to changing needs. Emphasis is placed on the role and functions of the Federal Reserve System.
FIN 685
Risk Management
This course focuses on assessing and mitigating risk within the financial industry. Students will evaluate corporate investments, diversification, and portfolios using current industry tools and strategies to manage both risk and return.
FIN 691
Financial Modeling
The course focuses on financial modeling as a tool in contemporary financial analysis. The course includes theoretical development, financial analysis, applications of financial modeling, and modeling approaches. Students use mathematical tools and apply statistical tests to evaluate and analyze a company's financial health, performance, and risk level of informed decision making.
FIN 700
Graduate Finance Capstone
This capstone course is the culminating experience for the M.S. in Finance program. The aim of the capstone is to assess students' ability to synthesize and integrate the knowledge and skills they have developed throughout their coursework, rather than introducing new concepts. This course is structured to support student success in fulfilling program requirements.
INT 620
International Corporate Finance
Analyze functions of international financial markets. Discuss corporations' exposures to financial risks in global markets and how corporations address these risks and global funding strategies. Examine exchange rate systems, interest rate parity, and management of real exchange rate risk.
QSO 510
Quantitative Analysis for Decision Making
This is a survey of the mathematical, probabilistic and statistical tools available for assisting in the operation and management of industrial organizations.
Total Credits: 36
Minimum Hardware Requirements
| Component Type | PC (Windows OS) | Apple (Mac OS) |
| --- | --- | --- |
| Operating System | Currently supported operating system from Microsoft. | Currently supported operating system from Apple. |
| Memory (RAM) | 8GB or higher | 8GB or higher |
| Hard Drive | 100GB or higher | 100GB or higher |
| Antivirus Software | Required for campus students. Strongly recommended for online students. | Required for campus students. Strongly recommended for online students. |
| SNHU Purchase Programs | | |
| Internet/ Bandwidth | 5 Mbps Download, 1 Mbps Upload and less than 100 ms Latency | 5 Mbps Download, 1 Mbps Upload and less than 100 ms Latency |
Notes:
Laptop or desktop?  Whichever you choose depends on your personal preference and work style, though laptops tend to offer more flexibility.
Note:  Chromebooks (Chrome OS) and iPads (iOS) do not meet the minimum requirements for coursework at SNHU. These offer limited functionality and do not work with some course technologies. They are not acceptable as the only device you use for coursework. While these devices are convenient and may be used for some course functions, they cannot be your primary device. SNHU does, however, have an affordable laptop option that it recommends: Dell Latitude 3301 with Windows 10.
Office 365 Pro Plus is available free of charge to all SNHU students and faculty. The Office suite will remain free while you are a student at SNHU. Upon graduation you may convert to a paid subscription if you wish. Terms subject to change at Microsoft's discretion. Review system requirements for Microsoft 365 plans for business, education and government.
Antivirus software: Check with your ISP as they may offer antivirus software free of charge to subscribers.
Tuition & Fees
Tuition rates for SNHU's online degree programs are among the lowest in the nation. We offer a 25% tuition discount for U.S. service members, both full and part time, and the spouses of those on active duty.
Online Graduate Programs
Per Course
Per Credit Hour
Annual Cost for 15 credits
Degree/Certificates
$1,881
$627
$9,405
Degree/Certificates
(U.S. service members, both full and part time, and the spouses of those on active duty)*
$1,410
$470
$7,050
Tuition rates are subject to change and are reviewed annually.
*Note: students receiving this rate are not eligible for additional discounts.
Additional Costs:
$150 Graduation Fee, Course Materials ($ varies by course)
Frequently Asked Questions
Why should I study finance?
Studying finance will give you a strong foundation in banking, economics and financial markets. Degree concentrations in finance dive deeper into corporate finance, private equity, venture capital, financial planning and risk management. You'll explore global financial markets, how they function and fluctuate, and how to wisely and effectively manage and mitigate the risks inherent in investing.
You'll also learn communications, quantitative analysis and industry best practices – all valuable skills for future businesspeople. The best finance professionals have in-depth knowledge of the stock market and other types of investments and know how to interpret mathematical and statistical data.
For Fredericka Thompson '21, earning her master's in finance was a personal goal.
"I don't work in this industry, but a former professor told me that I had an aptitude for finance, and I decided to see if that was true," she said. "And it is!"
Are finance jobs in demand?
From family-run local businesses to multinational corporations, nearly every type of business needs financial analysts and managers in order to operate effectively. Regular demand and a wide range of career options make finance an excellent choice for anyone looking for a smart educational investment. The BLS projects employment in business and financial jobs to grow 7% through 2031, or roughly 715,100 new jobs.1
What can I do with a master's in finance?
An advanced degree in finance can open up a wide range of opportunities. You can pursue a traditional career path in banking, asset management, insurance, venture capital or private equity. Alternatively, you might consider a nontraditional career path as an educator.
Along with professional experience, most upper-management positions in finance require an advanced degree or certification, such as the Chartered Financial Analyst® (CFA) credential.
Financial and research analysts and similar roles – budget, research, risk and investment analysts among them – require an advanced degree in finance and gain an edge with a CFA.
Financial advisors and private wealth managers will have an added advantage in the job market by earning or working toward a finance certification such as the Certified Financial Planner™ credential.
Corporate financial managers typically have "five years or more of experience in another business or financial occupation, such as an accountant, auditor, securities sales agent, or financial analyst," according to the U.S. Bureau of Labor Statistics.1
In addition, those with financial expertise may want to consider self-employment.
"A finance degree has long been recognized as one of the top degrees when owning a small business," said Dr. Zuzana Buzzell, associate dean of business at SNHU. "Understanding the financial aspects of small business operations and smart budgeting is a key to long-term success of small business owners."
In the most recent data available, the U.S. Bureau of Labor Statistics shared that personal financial advisors were projected to have a high rate of self-employment: It was at 19% in 2021.1
Is a degree in finance worth it?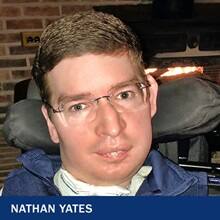 A finance degree can open doors to many careers in business. Just ask Nathan Yates '14. Armed with his master's in finance, this self-made leader left a position with a Chicago-based equity research firm in 2014 to look for a new job. Driven by the entrepreneurial itch and a vision that online learning could help growing businesses solve problems and improve workflows, he launched a venture called the Forward View.
A year later, after growing the Forward View team with specialties and skills he didn't have, Yates took a new approach. He wanted another financial analyst by his side, so he hired a former SNHU classmate with a bachelor's in finance.
Each subsequent hire has had a strong background in finance and economics, and Yates has since launched the Sporting Goods Monitor, a game-changing service that provides unique coverage and forecasts for the sporting retail industry.

In October 2014, Yates once again tapped into his network and became an adjunct finance instructor at SNHU. By the following September, he accepted the role of finance and economics team lead. Today, he continues to inspire students looking to maximize the value of a finance degree.
Is corporate finance a good career?
There is a myriad of opportunities for finance majors on the corporate side, from local firms to global conglomerates. Entry-level finance positions generally conduct research and present their findings to their financial managers, who in turn help organizations or industries meet their financial goals, according to BLS.1
If you aspire to become a CFO, corporate treasurer, controller, director of finance or related position, an MS in Finance with a concentration in Corporate Finance can help expand your career opportunities. This program's focus on corporate finance digs into topics such as liquidity analysis, budgeting, comprehensive risk assessment and ethical considerations for corporations.
If you're not sure which type of finance job is right for you, seek out corporations that offer rotational programs to new employees. Programs like these let you experience different areas of the business so you can find your best fit and may even lead to opportunities to specialize.
Is a master's in finance the same as an MBA?
A master's in finance is not the same as an MBA. Both accomplishments can help you reach your career goals, but a master's in finance allows you to develop a more specific skill set.
With a focus in math, markets and financial reporting and analysis, an MS in Finance sets you up for advancement in more specialized roles, like those in investments, trading and risk management.
An MBA is more broad, and it's accepted across a variety of professions. You'll also cover many business topics, like operations management, marketing, social responsibility and, yes, finance. SNHU offers 20 career-focused concentrations in the online MBA program – including an MBA in Finance.
Whether you pursue a master's degree in finance or an MBA, you'll be well-positioned for career advancement: The demand for business school graduates in finance/accounting industries should increase in the next 5 years.2
Licensure and Certification Disclosures
SNHU has provided additional information for programs that educationally prepare students for professional licensure or certification. Learn more about what that means for your program on our licensure and certification disclosure page.
This program and its concentrations are accredited by the Accreditation Council for Business Schools and Programs (ACBSP). Student achievement data can be found on College Navigator.
Related Articles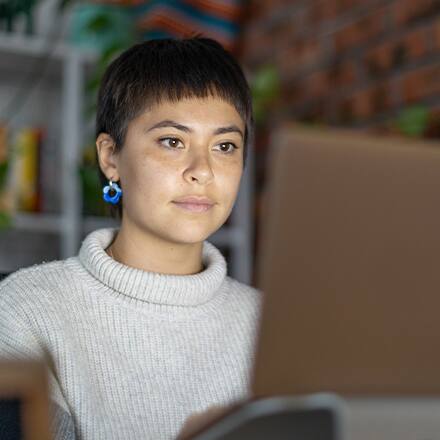 Returning to school can be a big decision, especially with a full-time job or other responsibilities. But if you're even thinking about whether now is the time to get your MBA, you should follow where your intentions and future career goals are pointing. The outcomes could be significant.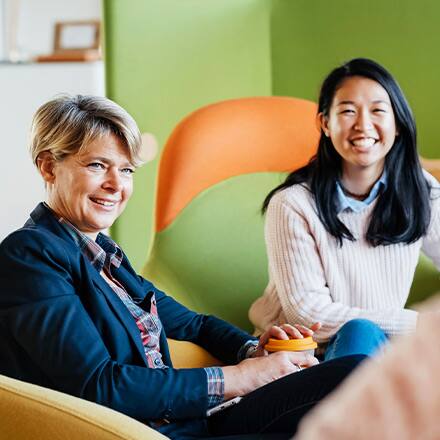 MBA stands for Master of Business Administration. It's a master's degree that offers a broad-based business education designed to teach skills that can help you succeed in any business area, from economics and marketing to financial management and social responsibility.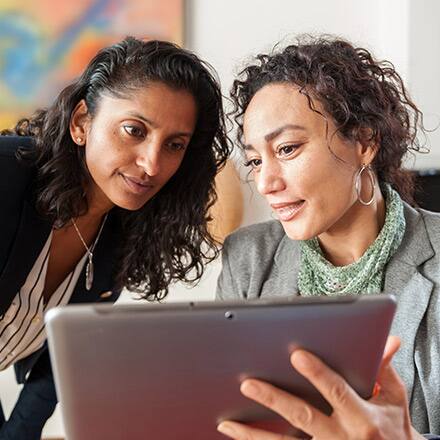 You know you want to take your career to the next level, and you're prepared to advance your education. Your decision to pursue a Master of Business Administration (MBA) can be personal and unique — just like the journey itself. Here are nine reasons why pursuing an MBA might make sense for you.
References
Sources & Citations (1, 2)
1 Bureau of Labor Statistics, U.S. Department of Labor, Occupational Outlook Handbook, on the internet, at:
https://www.bls.gov/ooh/business-and-financial/home.htm (viewed Nov. 3, 2021)
https://www.bls.gov/ooh/business-and-financial/personal-financial-advisors.htm (viewed Nov. 3, 2021)
https://www.bls.gov/ooh/business-and-financial/financial-analysts.htm (viewed Nov. 3, 2021)
https://www.bls.gov/ooh/management/financial-managers.htm (viewed Nov. 3, 2021)
https://www.bls.gov/ooh/sales/securities-commodities-and-financial-services-sales-agents.htm (viewed Nov. 3, 2021)
Cited projections may not reflect local and/or short-term economic or job conditions and do not guarantee actual job growth.
2Graduate Management Admissions Council, Demand of Graduate Management Talent: 2021 Hiring Projections and Salary Trends [PDF], on the internet, at https://www.gmac.com/-/media/files/gmac/research/employment-outlook/2021_crs-demand-of-gm-talent.pdf (viewed Aug. 4, 2021)