What is Organizational Leadership?
Organizational leadership is a management approach in which leaders help set strategic goals for the organization while motivating individuals within the group to successfully carry out assignments in service to those goals.
The company CEO, army general, political party leader, school superintendent, department head, team coach – these are but a few examples representing one of the fundamental components of organizational leadership. Inside of every organization, there must be a person responsible for directing or guiding the group.
According to Jessica Dihn and her co-authors in a 2013 article for "The Leadership Quarterly," the role of the leader is "to structure the way that the inputs of others are combined to produce organizational outputs." But what distinguishes an organizational leader (OL) from, say, a functional manager or an executive with other leadership qualities?
The key difference is that organization leaders combine business understanding with their roles as "future visionaries and forward-thinkers who lead broad initiatives using integrity and ethics," according to Dr. Linda Ellington, faculty lead for organizational leadership at Southern New Hampshire University (SNHU). Organizational leadership, then, is a management approach in which leaders help set strategic goals for the organization while motivating individuals within the group to successfully carry out assignments in service to those goals.
"You have to be people-oriented," said Dr. Lowell (Chris) Matthews, associate professor of organizational leadership at SNHU. "Organizational leadership is about leading and managing individuals toward achieving a strategic organizational goal. So, an OL is a change-agent, someone who sees the big picture but also understands the processes or steps to making change happen."
Learning Organizational Leadership Skills and Mindsets
"If your goal is to influence people and impact the organization at the highest level possible, then you want to learn about organizational leadership," said Deborah Gogliettino, faculty lead for human resources at SNHU.
It's one thing to learn about a subject. But can the essential skills and mindsets of organizational leadership be learned? According to Ellington, these include:
Problem-solving and decision-making
Communicating (especially listening) effectively
Relationship- and team-building (including developing leadership potential in others)
Identifying future innovations and opportunities
Understanding your business environment and operations
Using integrity and ethics
Thinking strategically, system-wide, and holistically
Spreading the organization's vision and inspiring others to share in that vision
"People are not empty vessels," Ellington said. "They have unique experiences, talents and knowledge." And if they have the drive, commitment and passion to learn about organizational leadership, "we can teach them those OL skills and mindsets while also sprinkling in the business understanding," she said.
Of course, some people learn organizational leadership skills through real-world experiences. Yet the benefit of an education, either at the undergraduate or graduate level, is the chance to study theories about motivation, strategy and leadership, and then put those theories into practice without the same level of risk.
"After all, the practice is when you make mistakes – and we all make mistakes," said Ellington. "The difference is that in an education setting, no one is going to get fired or lose their company or go into debt. We provide a safe sandbox or playground for our students to try simulations and develop confidence in their abilities."
Ideally, theory and practice go hand in hand. "The analogy that I use for my students is that of a medical doctor who goes to medical school and obtains their degree," said Matthews. "They know the theory, but until they start practicing medicine with patients, the theory only gets you so far." Conversely, of course, patients generally want a doctor who also has the theoretical training, not just medical knowledge that comes from learning "by doing."
Organizational Leadership Jobs and Careers
"A person with a degree in organizational leadership can be expected to fill a management or leadership role in an organization that has to constantly be prepared for change," said Matthews. "These roles may be in human resources or more supervisory positions that are industry-specific. The good thing about OL is that it's needed for all types of organizations."
These include organizations, businesses, and enterprises in the:
Public and private sectors
For-profit and not-for-profit realms
Centralized and decentralized institutions
New start-ups and global conglomerates
As a result, it's possible for organizational leaders "to work in places that fit who they are in terms of their core values," said Gogliettino.
The other potential benefit of work in this field is with regard to compensation. According to the U.S. Bureau of Labor Statistics, the "median annual wage for management occupations was $104,280 in May 2018, which was the highest wage of all the major occupational groups."
While some jobs have "organizational leader" in the title, more often than not, OL isn't the title on your employee ID, according to Ellington. Instead, she said, "it's the mindset, the talent, the love of people and the courage and desire to drive and influence change. An OL has the ability to look wider and deeper, and to bring an advanced skillset to (a) company's decision-making and strategic thinking."
"The OL is that person who is going to be in a position of influence," Gogliettino said. "That can be an HR person or someone in benefit) s, it could be an administrator for a not-for-profit or a small business owner. There are lots of titles for which a person could be the OL. The real question is: Does this job or position help the organization move forward?"
Looking ahead, Gogliettino said the job and career prospects in organizational leadership are "constant and long-term. There is always going to be a need for skilled organizational leaders – today, tomorrow, and afterward. Organizations will always embrace someone who can bring a vision, especially one of growth and sustainability. That's a trend I don't ever see going away."
Sofia Tokar is a freelance copywriter and editor in higher education. Follow her on Twitter @stokar or connect on LinkedIn.
Explore more content like this article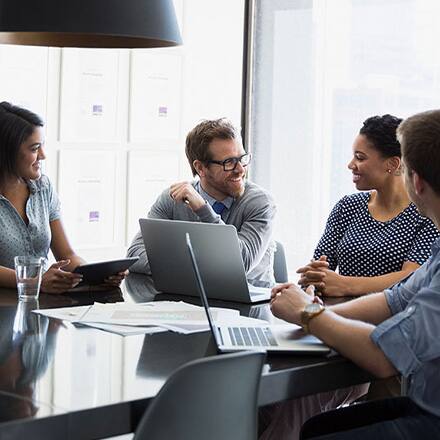 October 20, 2021
Today's MBA programs provide plenty of options to focus on particular aspects of business in either a specialization or concentration - giving you a competitive edge in today's job market.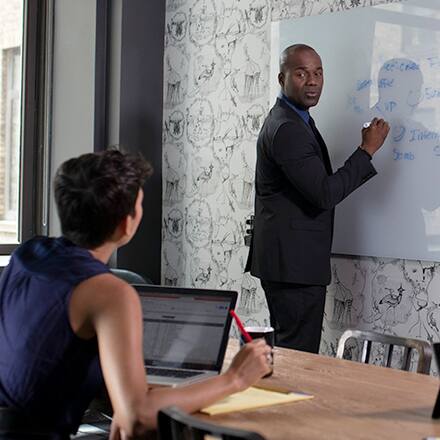 October 19, 2021
An MBA – or Master of Business Administration – is a graduate-level business degree designed to give professionals the critical knowledge they need to step into management and leadership roles in companies.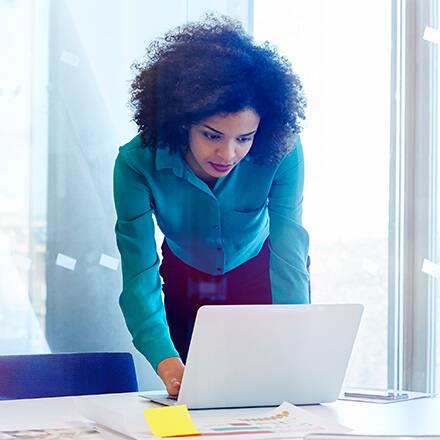 October 05, 2021
A business administration degree is a broad program that prepares you to tackle today's toughest business challenges and contribute to the bottom line of any organization in the areas of accounting, finance, human resources, marketing and more.