Earn an Online Leadership Degree
$330/credit (120 credits)
Transfer up to 90 credits
Program accredited by ACBSP
Curriculum designed to explore authentic leadership situations
Gain leadership knowledge from faculty with industry experience
Transition seamlessly to advanced degrees
Online Organizational Leadership Degree Concentration Overview
Prepare to lead an organization toward a common goal with the online Bachelor of Science (BS) in Business Administration with a concentration in Organizational Leadership. The organizational leadership degree concentration was developed with input from industry experts and can help you apply management theory to real-world situations.
Organizational leaders help businesses big and small navigate through change with data-driven decision-making. With a leadership degree, you can set strategic goals and learn to motivate individuals to achieve those goals, preparing an organization for an uncertain future that looks very different from the present.
In this online organizational leadership degree concentration, you can explore change management, organizational behavior and other management principles. The leadership skills taught are essential to the success of any business, and are in high demand across many industries.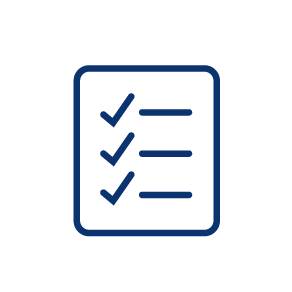 What You'll Learn
Leadership and management approaches
Data-based decision making skills
Communication techniques for diverse audiences
Solutions to achieve organizational objectives
Responsible practices to manage change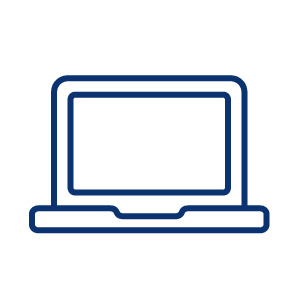 How You'll Learn
At SNHU, you'll get support from day 1 to graduation and beyond. And with no set class times, 24/7 access to the online classroom, and helpful learning resources along the way, you'll have everything you need to reach your goals.
Transform Your Life with an Organizational Leadership Degree
Want to watch Seawright's journey to earning his organizational leadership degree? Check out the video to learn how completing an online bachelor's degree changed Seawright's life and inspired him to be "not only a game-changer, but a world-changer."
Career Outlook
Want to lead an organization through an evolving business landscape? A bachelor's in organizational leadership can help you do just that.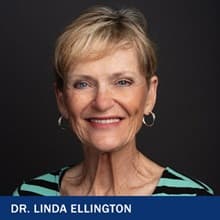 "Leaders are solution architects," said Dr. Linda Ellington, faculty lead for organizational leadership at SNHU.
"Leadership skills are needed in all organizational structures to understand inter-group dynamics and change management from a global perspective. The functions of leadership include creating vision and movement toward a common goal. This comes through encouragement and motivation of peers and is needed at all organizational levels," she said.
The business world is shifting rapidly. The growth of remote work, an increasingly diverse workforce and evolving technology are changing the way people and organizations get things done.1 As organizations navigate these changes, they'll need future-thinking leaders with the business acumen and interpersonal skills to move groups forward.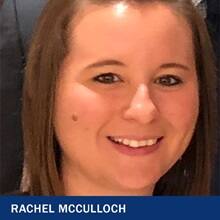 That's why Rachel McCulloch '19 '21 wanted an organizational leadership degree after earning her associate degree.
"I selected this concentration because I want to eventually move up in my career in management and help my organization and employees meet strategic goals."
Opportunities for skilled leaders are significant.
With an organizational leadership degree, you could lead a group – or an entire organization – toward a common goal.
Possible jobs include:
Sales Manager
Direct an organization's sales teams. Set sales goals, analyze data and develop training programs for sales representatives.
Public Relations Manager
Oversee communications for a company to enhance their public image. Prepare press releases, media reports and marketing materials.
Human Resources Manager
Plan and coordinate an organization's administrative functions. Oversee the hiring of new staff and consult with executives on strategic planning.
Administrative Services and Facilities Managers
Plan, direct and coordinate initiatives that help an organization run efficiently, like record keeping, mail distribution and office upkeep.
Industrial Production Managers
Oversee daily operations of manufacturing and related plants. Decide how to best use resources to meet production timelines and goals.
Training and Development Specialist
Assess the training needs of employees, then plan and administer lessons that help improve the skills and knowledge of those who participate.
If you want to start a new career in leadership, an organizational leadership degree online can help. Already a leader? You can apply your coursework to grow in your current position.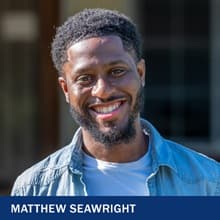 An organizational leadership degree helped Matthew Seawright '19 make a major career shift. After working in banking for a decade, Seawright took a job managing a high-end retail store. But he didn't feel prepared for the leadership challenges he faced in the new role.
After Seawright lost his manager job during a layoff, he decided it was time to finish his college degree. He earned an organizational leadership degree online and learned the skills he needed to succeed in a leadership role. Today, Seawright oversees more than 50 employees in a Fortune 100 company's online retail warehousing facility.
With the diverse business skills gained in the organizational leadership degree, Seawright knows his future is wide open. One day, he hopes to apply these skills toward founding his own human resources consulting company.
"By going back to school, it put me in the know and on a level playing field with my peers," he said. "It taught more about the business world, especially today's business world."
Job Growth and Salary
Depending on your specific organizational leadership career, job growth and earning potential can vary. However, jobs for workers with this degree are available across many industries, including public and private businesses, nonprofit organizations and government agencies.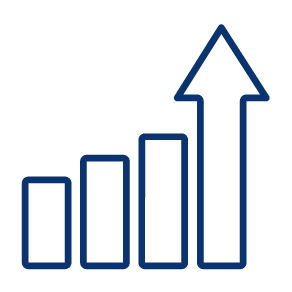 Job Growth
According to the U.S. Bureau of Labor Statistics, the overall employment in management occupations is expected to grow 8% – totaling 883,900 new jobs – through 2031.2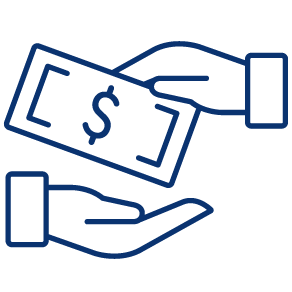 Salary
In 2021, management occupations earned a median annual wage of $102,450.2
Understanding the numbers
When reviewing job growth and salary information, it's important to remember that actual numbers can vary due to many different factors—like years of experience in the role, industry of employment, geographic location, worker skill and economic conditions. Cited projections do not guarantee actual salary or job growth.
Start Your Journey Toward an Online Organization Leadership Degree Concentration
Why SNHU For Your Organizational Leadership Degree Concentration
Flexible
With no set class meeting times, you can learn on your schedule and access online course materials 24/7.
Affordable
As part of our mission to make higher education more accessible, we're committed to keeping our tuition rates low. In fact, we offer some of the lowest online tuition rates in the nation.
Prior coursework could also help you save time and money. SNHU's transfer policy allows you to transfer up to 90 credits toward your bachelor's degree and 45 credits for an associate degree from your previous institutions—that means you could save up to 75% off the cost of tuition. You could also save time and money by getting college credit for previous work experience, or by taking advantage of military discounts and employer tuition assistance if available to you.
Respected
Founded in 1932, Southern New Hampshire University is a private, nonprofit institution with over 160,000 graduates across the country. SNHU is accredited by the New England Commission of Higher Education (NECHE), a regional accreditor, which advocates for institutional improvement and public assurance of quality.
Recently, SNHU has been nationally recognized for leading the way toward more innovative, affordable and achievable education:
U.S. News & World Report named SNHU the 2021 Most Innovative University in the North and one of the nation's "Best Regional Universities"
Awarded the 21st Century Distance Learning Award for Excellence in Online Technology by The United States Distance Learning Association (USDLA)
A $1 million grant from Google.org to explore soft skills assessments for high-need youth
Network
At Southern New Hampshire University, you'll have access to a powerful network of more than 300,000 students, alumni and staff that can help support you long after graduation. Our instructors offer relevant, real-world expertise to help you understand and navigate the field. Plus, with our growing, nationwide alumni network, you'll have the potential to tap into a number of internship and career opportunities.
93.6% of online students would recommend SNHU (according to a 2022 survey with 17,000+ respondents). Discover why SNHU may be right for you.
Expanding access to quality higher education means removing the barriers that may stand between you and your degree. That's why you can apply at any time and get a decision within days of submitting all required materials:
Completed free undergraduate application
Prior transcripts, which we can retrieve at no cost to you
Test scores are not required as part of your application
Acceptance decisions are made on a rolling basis throughout the year for our 6 (8-week) undergraduate terms.
If you're ready to apply, follow these simple steps to get the process going:
If you have questions or need help filling out your application, call 1.888.387.0861 or email enroll@snhu.edu.
Courses to Prepare You for Your Career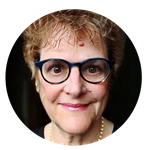 Deborah Gogliettino, associate dean of business programs
"There is always going to be a need for skilled organizational leaders – today, tomorrow, and afterward. Organizations will always embrace someone who can bring a vision, especially one of growth and sustainability. That's a trend I don't ever see going away."
Courses & Curriculum
The online business degree starts with a foundation in business administration. You'll also take general education courses designed to teach critical thinking and communication. Your degree explores topics like:
Accounting
Business law
Business systems analysis
Finance
Human relations
Marketing
Operations management
Strategic management
Core business learning is supplemented with organizational leadership courses online. Hands-on learning throughout the degree can help you apply your coursework in the real world.
"The [organizational leadership] concentration in business administration provides opportunity to enhance leadership skills and recommend solutions related to achieving organizational goals, developing individuals and teams, change management and supporting quality initiatives," said Dr. Linda Ellington, faculty lead for organizational leadership at SNHU.
Your organizational leadership courses can help you gain a global perspective. You'll explore organizational structure, group dynamics and other management theories that impact leadership roles.
You'll also develop an understanding of management, planning and decision-making in organizations. You'll learn how change management is used to boost productivity, manage conflicts and grow an organization in today's evolving business world.
Leadership courses online also examine the role of leaders within an organization. You'll dig deeper into the leadership development process, and explore leadership styles and theories and add new leadership skills to your management toolbox.
Hands-on learning opportunities are important parts of the online leadership degree program. Simulations and team exercises help you apply your coursework to real-world situations.
Internships are not required but can provide valuable hands-on learning experience and help you develop important career skills. These skills include:
Analysis: Gather and review organizational data to set strategic goals. Lead individuals toward that goal and monitor an initiative's progress.
Communication: Effectively share ideas within an organization, department or leadership team. Target your message to a variety of audiences.
Critical thinking: Evaluate problems objectively. Apply ethical, legal and socially responsible practices to make strategic decisions.
Problem solving: Connect classroom learning and practical experience to solve real-world leadership problems.
Learn from Experts
You'll learn from instructors with real-world experience, ready to pass what they've learned on the job to you.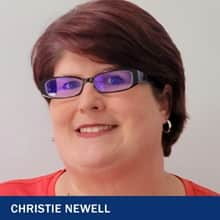 "It is very important for online professors to encourage their students," said Christie Newell '21. "My professors did not disappoint! My favorite professors were encouraging, respectful and knowledgeable."
"My instructors were awesome," agreed Rachel McCulloch '19 '21. "I have learned so much from my courses and professors and feel that I have all the right tools to be successful."
As an online student, you'll also have access to a variety of virtual learning help. These include online tutoring and writing services. Online business clubs and professional groups are also available. These can help you make connections and start building your network.
Advance Your Degree, Further Your Career
You'll also benefit from a full range of career services – even after you graduate. Services include networking opportunities with our vast alumni network, resume and cover letter review and mock interviews.
If you've already completed some college coursework, you may be able to graduate with your organizational leadership degree sooner. SNHU's generous transfer policy allows students to transfer a maximum of 90 credits toward an undergraduate degree. With a maximum transfer load, you could graduate in as few as 5 terms, or 10 courses.
Want to continue your management training after graduating? A master's degree in organizational leadership could be a good fit.
SNHU's online master's in organizational Leadership can help you apply business values to improve organizational performance. You can learn how to evaluate business and societal trends. And you'll also explore how to establish an ethical and socially responsible work environment.
Our online MBA with a concentration in leadership can also advance a management career. You can develop the business and management skills needed to lead organizational change in a complex business landscape.
Curriculum Requirements & Resources
Business Core
Business programs require learners to complete the Business core program, which includes a variety of business-specific courses. This program focuses on 10 core competencies to prepare you for success wherever you go.
General Education
All undergraduate students are required to take general education courses, which are part of SNHU's newly redesigned program, The Commons. The goal of The Commons' curriculum is to empower you with some of the most in-demand skills, so you can succeed not only in your academic career, but in your personal and professional life too.
Technology Resources
We provide cloud-based virtual environments in some courses to give you access to the technology you need for your degree – and your career. Learn more about our virtual environments.
Earn Math Credits
Save time and tuition with our Pathways to Math Success assessments. Depending on your scores, you could earn up to 12 math credits – the equivalent of 4 courses – toward your degree for less than $50 per assessment. For additional information, or to register for a Pathways to Math Success assessment, contact your admission counselor or academic advisor today.
List of Courses
Courses May Include
BS in Business Administration Organizational Leadership Online
BUS 307
Business Law II
The study begun in Business Law I continues as the topics of commercial paper, real and personal property, creditors' rights and bankruptcy, agency, business organizations, estate planning and government regulation of business are explored.
OL 215
Principles of Management
This course is designed to examine the fundamentals and principles of management in order to develop an understanding of management in any formal organization. Special attention is paid to planning and decision-making. International management is also covered. Writing Intensive Course.
OL 322
Managing Organizational Change
This course focuses on the effective management of human resources during the process of change. It emphasizes change management as a tool for survival, growth, increased productivity and conflict management in the complex and volatile business environment of today and the future. Change in an international environment also is discussed. Team intensive course.
OL 328
Leadership
This course examines leadership as an inter-personal and intra-organizational phenomenon with an emphasis on student leadership development. It includes leadership assessment, leadership development, the leadership process, the contagious nature of leadership, leadership and productivity, motivation, and effective leadership styles and theories. An international perspective is included. Current readings, research, simulations and exercises are used. Team intensive course.
Total Credits: 120
Minimum Hardware Requirements
| Component Type | PC (Windows OS) | Apple (Mac OS) |
| --- | --- | --- |
| Operating System | Currently supported operating system from Microsoft. | Currently supported operating system from Apple. |
| Memory (RAM) | 8GB or higher | 8GB or higher |
| Hard Drive | 100GB or higher | 100GB or higher |
| Antivirus Software | Required for campus students. Strongly recommended for online students. | Required for campus students. Strongly recommended for online students. |
| SNHU Purchase Programs | | |
| Internet/ Bandwidth | 5 Mbps Download, 1 Mbps Upload and less than 100 ms Latency | 5 Mbps Download, 1 Mbps Upload and less than 100 ms Latency |
Notes:
Laptop or desktop?  Whichever you choose depends on your personal preference and work style, though laptops tend to offer more flexibility.
Note:  Chromebooks (Chrome OS) and iPads (iOS) do not meet the minimum requirements for coursework at SNHU. These offer limited functionality and do not work with some course technologies. They are not acceptable as the only device you use for coursework. While these devices are convenient and may be used for some course functions, they cannot be your primary device. SNHU does, however, have an affordable laptop option that it recommends: Dell Latitude 3301 with Windows 10.
Office 365 Pro Plus is available free of charge to all SNHU students and faculty. The Office suite will remain free while you are a student at SNHU. Upon graduation you may convert to a paid subscription if you wish. Terms subject to change at Microsoft's discretion. Review system requirements for Microsoft 365 plans for business, education and government.
Antivirus software: Check with your ISP as they may offer antivirus software free of charge to subscribers.
University Accreditation
Southern New Hampshire University is a private, nonprofit institution accredited by the New England Commission of Higher Education (NECHE) as well as several other accrediting bodies.
Tuition & Fees
As a private, nonprofit university, we're committed to making college more accessible by making it more affordable. That's why we offer some of the lowest online tuition rates in the nation.
We also offer financial aid packages to those who qualify, plus a 30% tuition discount for U.S. service members, both full and part time, and the spouses of those on active duty.
| Online Undergraduate Programs | Per Course | Per Credit Hour | Annual Cost for 30 credits |
| --- | --- | --- | --- |
| Degree/Certificates | $990 | $330 | $9,900 |
| Degree/Certificates (U.S. service members, both full and part time, and the spouses of those on active duty)* | $693 | $231 | $6,930 |
Tuition Rates are subject to change and are reviewed annually. *Note: students receiving this rate are not eligible for additional discounts.
Additional Costs No Application Fee, Course Materials ($ varies by course)
Frequently Asked Questions
What is organizational leadership?
Organizational leadership is a management approach. In this approach, leaders set strategic goals for an organization and work with individuals to carry out assignments that work toward those goals.
With a career in organizational leadership, you'll do more than lead the day-to-day operations of a team or department. You can act as a change-agent to help influence the future of an organization.
"I have always loved the idea of becoming a director in a large organization," said Rachel McCulloch '19 '21. "Making strategic and crucial decisions for the organization has always been something I've been interested in. Going into business administration just made the most sense for me. This program exceeded my expectations by fully preparing me to take on the next step in my career."
Organizational leadership combines an understanding of the business world with an understanding of people. You'll learn how to motivate people to work toward a common goal.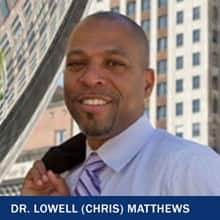 "You have to be people-oriented," said Dr. Lowell (Chris) Matthews, associate professor of organizational leadership at SNHU. "Organizational leadership is about leading and managing individuals toward achieving a strategic organizational goal. So, an OL is a change-agent, someone who sees the big picture but also understands the processes or steps to making change happen."
The business landscape is shifting rapidly. Organizations are looking for leaders who can help them respond to industry and workforce changes. With a job in organizational leadership, you could find work across many fields. These fields include corporate environments, nonprofit organizations and government agencies.
What is an organizational leadership degree?
An organizational leadership degree offers a unique combination of business knowledge and management skills. It can help you prepare to lead an organization through a changing business landscape.
"If your goal is to influence people and impact the organization at the highest level possible, then you want to learn about organizational leadership," said Deborah Gogliettino, faculty lead for human resources at SNHU.
At SNHU, organizational leadership is a concentration of the business administration bachelor's degree. It offers a foundation of general education and business courses. This learning is supplemented by management and leadership classes online.
Core business courses explore topics, including:
Accounting
Business law
Finance
Marketing
Human relations
Strategic management
Operations management
General education courses can help you develop key career skills. These include critical thinking, problem-solving, analysis and communication.
Organizational leadership courses online will explore leadership skills, group dynamics, organizational structure, change management and more. You'll learn how to think strategically, identify future innovations and opportunities and develop leadership potential in others.
As you advance your career, you may even want to consider investing in your education again, as well.
SNHU offers an MS in Organizational Leadership and an MBA in Leadership – among many other career-focused graduate degrees that can help take you further.
Is a degree in organizational leadership worth it?
If you dream of making a significant impact on the future of an organization, this degree could be a great fit for you. You can apply your management skills to help groups of people work toward a common goal.
Your leadership skills can be applied to a wide variety of jobs. And these skills are in high demand across many industries.
According to the U.S. Bureau of Labor Statistics (BLS), jobs for management occupations are projected to grow 8% between 2021 and 2031.2
Training and development specialists, who play a key role in the growth and retention of an organization's workforce, will see 8% job growth over the same time period.2 Administrative services and facilities managers, who oversee the overall function and success of a department or organization, are projected to see 7% job growth by 2031.2
For someone like Christie Newell '21, who had already built up a career, she absolutely felt that it was worth it.
"I have accomplished my goal to have my education match my work experience in my portfolio," she said.
And for Rachel McCulloch '19 '21, studying OL at SNHU gave her the gift of balance in her life.
"I felt that I was able to go to college and still lead a fulfilling personal life," she said. "The program challenges you and fully prepares you to succeed in your career."
How much do organizational leadership majors make?
Organizational leadership jobs are available across many industries. According to the U.S. Bureau of Labor Statistics, management occupations saw a median salary of $102,450 in May 2021.2 Depending on your specific role, salary potential can vary.2
In 2021, for example, marketing managers earned a median salary of $135,030 and public relations/fundraising managers earned a median salary of $118,430.2 That same year, human resources managers earned a median salary of $119,860 and training and development specialists earned a median salary of $61,570.2
Salaries can also depend on your education and experience. Many organizational leadership jobs require only a bachelor of science in organizational leadership or a related field. But some top leadership positions may require a master's degree.
An organizational leadership master's degree could bring more career opportunities and higher pay. In 2021, workers with master's degrees earned 18% more than workers with bachelor's degrees.2
At SNHU, there are two graduate-level leadership degrees among other online business school options that can help advance a management career and boost earning potential.
The Master of Science in Organizational Leadership can help you evaluate business values and societal trends to improve organizational performance. Our Master of Business Administration in Leadership program can help you develop the business and management skills needed to lead organizational change in an evolving business landscape.
What can you do with a degree in leadership?
A leadership degree is a versatile credential. It can be applied to just about any field. The business landscape continues to evolve. And companies across many industries are looking for leaders with experience in organizational change management.
Organizational leaders are in high demand across many industries, including:
Public and private sectors
For-profit and not-for-profit realms
Centralized and decentralized institutions
New startups and global conglomerates
An organizational leadership bachelor's degree offers a unique combination of business and leadership skills. With these skills, you can work in many management positions.
Jobs could include:
Administrative services manager
Advertising, promotions and marketing manager
Compensation and benefits manager
Financial manager
Human resources manager
Industrial production manager
Operations and supply chain manager
Public relations and fundraising manager
Training and development manager
General and operations manager
Christie Newell '21 wants to use her degree to move up in her career.
"It has been my goal to become the leader of the workforce management group that I belong to," she said. "The program focusing on organizational leadership was a perfect fit for my long-term goals. It combined courses that focused on various types of leadership skills, such as operations management, to the financial portion of leadership (accounting and finance) to running a business globally. This experience has been a great way to take another step toward my goal."
No matter what your interests, you can use your leadership skills to help move a team of people or an entire organization forward toward a common goal.
Related Articles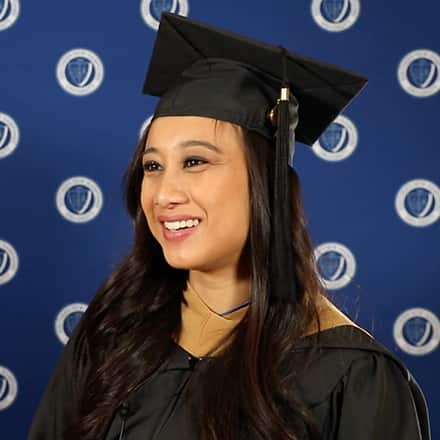 When Melanie Martinez '23MBA earned her Master's of Business Administration (MBA), she had a particular career path in mind. That's why she chose a concentration in music business. Thanks to her degree, now she's volunteering at a music company in Chicago and planning to move on up on the ranks.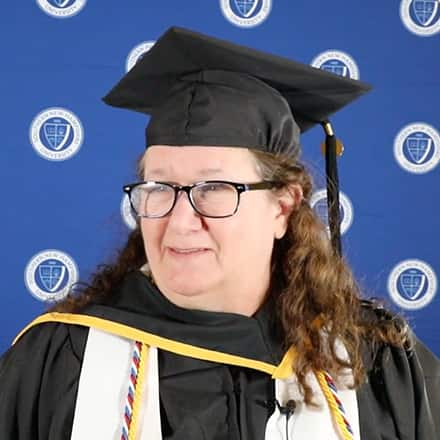 Pamela Judd earned an associate degree in business administration from SNHU while balancing work, kids — and 15 grandchildren. As the first person in her family to graduate with a college degree, she's hoping to serve as an inspiration to her family.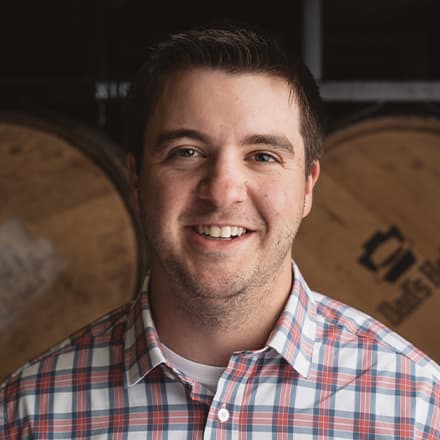 Stephen Hearn wanted more than his bachelor's degree. He wanted to become a Certified Public Accountant, so he looked for a "reputable" business school and found SNHU's master's in accounting program. 
References
Sources & Citations (1, 2)
1 Inc., 8 Ways the Workforce Will Change in 2020, on the internet, at: https://www.inc.com/young-entrepreneur-council/8-ways-workforce-will-change-in-2020-according-to-business-leaders.html (viewed June 8, 2020)
2Bureau of Labor Statistics, U.S. Department of Labor, Occupational Outlook Handbook, on the internet, at:
https://www.bls.gov/ooh/management/ (viewed Oct. 28, 2022)
https://www.bls.gov/ooh/management/sales-managers.htm (viewed Oct. 28, 2022)
https://www.bls.gov/OOH/management/advertising-promotions-and-marketing-managers.htm (viewed Oct. 28, 2022)
https://www.bls.gov/OOH/management/public-relations-managers.htm (viewed Oct. 28, 2022)
https://www.bls.gov/OOH/management/human-resources-managers.htm (viewed Oct. 28, 2022)
https://www.bls.gov/ooh/management/administrative-services-managers.htm (viewed Oct. 28, 2022)
https://www.bls.gov/ooh/management/training-and-development-specialists.htm (viewed Oct. 28, 2022)
https://www.bls.gov/OOH/management/industrial-production-managers.htm (viewed Oct. 28, 2022)
https://www.bls.gov/emp/chart-unemployment-earnings-education.htm (viewed Oct. 28, 2022)
Cited projections may not reflect local and/or short-term economic or job conditions and do not guarantee actual job growth.