4 Types of Sports Management Internships to Help Kick Off Your Career

Understanding the numbers
When reviewing job growth and salary information, it's important to remember that actual numbers can vary due to many different factors — like years of experience in the role, industry of employment, geographic location, worker skill and economic conditions. Cited projections do not guarantee actual salary or job growth.
You might already be working on a degree in sport management so you can turn your love of sports into a career. An internship experience will let you apply what you're learning in class in a real-world sports setting, gaining valuable experience in the field while earning academic credit.
Many employers look for candidates with experience, and according to Megan Bickford, an internship administrator at Southern New Hampshire University (SNHU), an internship is a perfect opportunity for you to gain that relevant experience and have the skillset to prove it.
How to Find Internships
Before starting your search, Bickford said to consider the areas of the sports industry that interest you most. Focusing your search is beneficial to finding a position that aligns with your goals, but you should also keep an open mind so you don't miss out on a valuable opportunity.
When you're ready to pursue an internship, Bickford recommends being proactive. "My best piece of advice is (to) go after what you want," she said. "Don't just wait for positions to be posted. Reach out to sites directly and tell them what you want to do." Even if the organization doesn't offer a formal program or position, it doesn't mean they won't consider your ideas, too, particularly if you're able to pitch the benefits of taking you on as an intern.
You can also attend local and virtual career fairs or tap into your personal and professional network to land an internship.
When Daniel Comstock, a BS in Sport Management student, started searching for an internship, he turned to Driveline Baseball, a data-driven baseball facility he trained at as an athlete.
"Through training there, I developed friendships with the people that work there, and they trusted me enough to offer me this position as an intern ... knowing that I would potentially have an impact on the floor and our athletes," he said.
When you're ready to begin the search, touch base with your college's career team and a counselor can guide you through the process. They can share information about earning it for course credit or on your own, offer search strategies, review your resume and equip you with interview tips to set you up for success.
Types of Sports Management Internships
Sports management is the business behind sports. Like any business, there are many roles throughout an organization that sports managers can fill. In an internship, you can work alongside industry professionals in positions such as athletic training, operations, marketing, event planning and broadcasting.
When searching for an internship, don't limit yourself to the professional teams. Think outside of the box, Bickford said. You can find sports-related positions all around you, such as in:
Athletic departments
Pro and semi-pro teams
Sports marketing vendors
Youth and adult leagues
Parks and recreation
When you're preparing for an interview, consider what you hope to get out of the experience and jot down questions to ask that will help you decide if the position is a good fit.
1. Fitness and Athletic Training Internships
If you want to work with athletes to help them become the best they can be, consider an internship that focuses on fitness or athletic training. According to the Bureau of Labor Statistics (BLS), athletic trainers specialize in preventing, diagnosing and treating sports-related injuries. In contrast, fitness trainers and instructors focus on educating people on proper workout techniques.
As a lifelong baseball player, Comstock knew he wanted to work directly with athletes. So, when the facility he trained at while he was a hitter in the minor leagues offered him a strength and conditioning internship, he thought it was the perfect match.
For half of the day, Comstock was responsible for running athletes through a standardized assessment and then walking them through their results. The other half was spent on the management end, working on project protocol, determining how to make processes more efficient and creating videos to revamp the organization's social media.
While Comstock knew the game inside and out, he felt he had to go back to school if he wanted to break into the business of baseball. "I knew that I couldn't just rely on my like knowledge of the game," he said. "I had to learn how to be a good manager and be a good leader and understand budgeting and understanding event coordinating and understanding how to run a facility well."
The internship allowed him to put theory to practice and apply sports management coursework to a real organization. "It was definitely a necessary tool to ... just learn more every day about the ins and outs of how businesses are run and why they do things the way they do things," he said.
The work Comstock demonstrated was just what he needed to land a job. With two courses left until he completes his degree, Driveline Baseball offered him a full-time position on their high-performance team.
Next, he's going to focus on fine-tuning his technical skills and becoming a nationally certified strength coach.
2. Facilities and Operations Internships
Working in facilities or operations will introduce you to the day-to-day activities that keep an organization running smoothly. You'll work behind-the-scenes to support all areas of the business.
If you land an internship with a facility manager, you may be involved with operations, maintenance and planning and managing projects, according to BLS. Facilities also oversees the physical space and its grounds.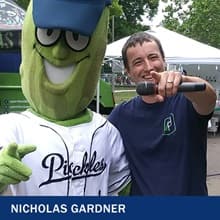 When Nicholas Gardner '19G completed an operations internship with the Portland Pickles, an Oregon wood-bat baseball team, he was immersed in an array of responsibilities and potential career paths.
He wrote game-day scripts, handled ticket sales, worked with social media and organized four events. At every home game and community event throughout his internship, Gardner performed as mascot Dillon the Pickle, except for one where he took the role of on-field host.
Gardner got to see just how busy it is working during a team's off-season as well. He fulfilled merchandise orders, edited their website and organized partnership meetings. He got to run a few of those meetings, too.
Though he had no previous experience in partnership development, sales and booking vendors, Gardner's internship allowed him to get a feel for them. "I quickly started to enjoy the thrill of landing a sale or booking a vendor that you've been negotiating terms with for a while," he said.
Working with the Pickles taught him that he's happiest when he's working with others. "I really enjoyed game-day operations and corporate partnerships because of the interaction with people," Gardner said. "My own personal belief about working in sports is that it is a memory business … Working with fans and local businesses on promotional nights and seeing their (faces) is why I work in sports and is honestly what makes sports such a big part of culture worldwide."
This March, he'll start creating new memories as the mascot coordinator for a minor league team.
3. Event Planning Internships
If connecting businesses with their communities interests you, you might consider an event-planning internship. According to BLS, relevant work experience is important to employers in this particular field, in addition to a bachelor's degree.
By completing an internship, you'll have the opportunity to see what goes into game-day and community event planning in the sports world and gain the hands-on experience and skills employers may look for in a job candidate.
Event planners are responsible for coordinating the time, location and cost of the event, and the services and activities offered, according to BLS. Not only will you work through all the logistics ahead of the event, but you'll also be there the day of to ensure it runs smoothly and attendees are satisfied.
When Gardner interned with the Portland Pickles, he had the chance to organize several community events, including firework nights, a free tattoo night and bike-to-the-park night. Events like this offer sports teams and organizations a way to engage with their fans beyond game nights.
4. Sports Broadcasting and Media Internships
Media-related internships can work within several mediums, including print, digital, radio and television. While your responsibilities will vary based on the type of media organization you work for, you'll support the shared goal of reporting the news. Working in sports media and broadcasting, your focus will be on what's happening in the sports world.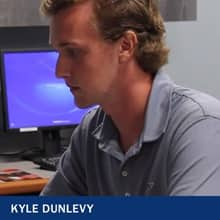 According to BLS, reporters, correspondents and broadcast analysts are responsible for researching topics, pitching story ideas, conducting interviews, interpreting information and sharing stories with their audience. You may have a hand in any or all of these tasks as an intern, so having strong communication skills is essential.
Kyle Dunlevy '19 broke into the sports media scene as a senior in college when he had the opportunity to intern with a Boston sports radio station he listened to while growing up. Working closely with producers and the on-air personalities, he was tasked with screening calls and determining which to push through to the hosts. He also researched sports news and statistics for the hosts to discuss, assembled podcasts and promoted them on social media.
A defining moment was one particularly memorable night when Dunlevy was able to test his voice on the air. He knew he was interested in sports media, but during the internship, he said, "I really realized I wanted to do sports media. Being able to sit at that desk and talk on the air … I was so excited. I was so happy."
The Importance of an Internship
Whether you're fulfilling a course requirement or looking for ways to break into the industry, there are many benefits to completing an internship.

You'll have the chance to network with others in your intended field who can offer you insight into the industry or connect you with additional career opportunities. Depending on the organization, you could meet people from other teams, members of leadership, partners and clients. "For the sports management program, in particular, making personal connections in your desired area of the field and having relevant prior experience can make all the difference," Bickford said.

While a ticket sales intern for the Boston Bruins, MS in Sport Management student Andrew Murphy scored two job offers with help from his manager, who recommended Murphy to his local sports network. His internship –as well as the resulting recommendation – provided leverage for Murphy's resume that wouldn't have been possible otherwise. When he met with potential employers, he was well-prepared to discuss the many experiences he gained throughout his time with the Bruins.

An internship can do more than directly connect you with careers. It can also help you explore areas that interest you. "It's a chance to get experience in your field that will help you understand what you like and don't like so that you can make a more informed choice when job searching in the future," Bickford said.

You might discover what type of organization you want to work for or learn more about a particular department you hadn't considered before. You'll also develop new transferable skills and knowledge that can help you in future roles.
Internships Can Lead to Unexpected Growth and Learning
Internships can help you grow in more ways than you might expect.
Through his role in sales and fan relations, Murphy said he acquired skills in leadership, organization, adaptability and problem-solving, plus he reaffirmed his desire to work in the sports industry.
The more Gardner connected with other teams and organizations through his site, the more confident he became. "I feel much better prepared to advance locally in this field with my new experience and connections," he said.
Comstock realized that, while working in the sports industry, he'll never stop learning. "There's something to learn every single day," he said, and he knows he has a lot to gain from his colleagues, athletes and education that he can apply to everyday life.
Rebecca LeBoeuf '18 is a staff writer at Southern New Hampshire University. Connect with her on LinkedIn.
Explore more content like this article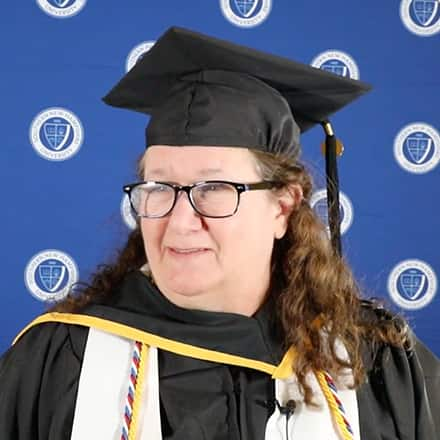 Pamela Judd earned an associate degree in business administration from SNHU while balancing work, kids — and 15 grandchildren. As the first person in her family to graduate with a college degree, she's hoping to serve as an inspiration to her family.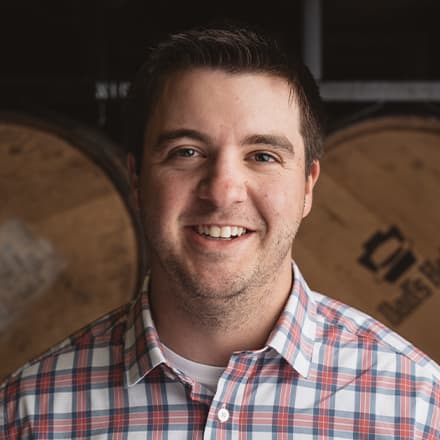 Stephen Hearn wanted more than his bachelor's degree. He wanted to become a Certified Public Accountant, so he looked for a "reputable" business school and found SNHU's master's in accounting program.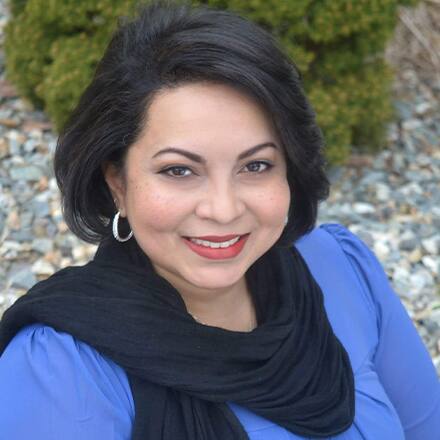 Katrina Jagroop-Gomes dropped out of school when she became a single mother at 23. She later earned her bachelor's degree, which she said, "opened a lot of doors for me." But she wasn't done. Now she has a Master of Business Administration from Southern New Hampshire University.
About Southern New Hampshire University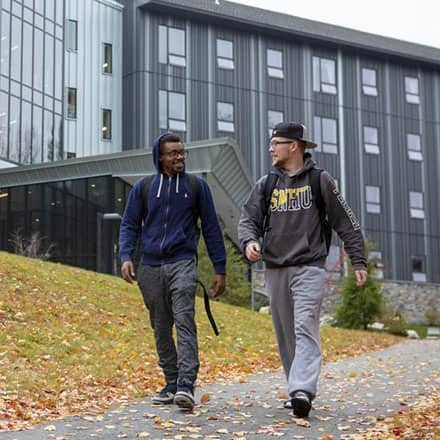 SNHU is a nonprofit, accredited university with a mission to make high-quality education more accessible and affordable for everyone.
Founded in 1932, and online since 1995, we've helped countless students reach their goals with flexible, career-focused programs. Our 300-acre campus in Manchester, NH is home to over 3,000 students, and we serve over 135,000 students online. Visit our about SNHU page to learn more about our mission, accreditations, leadership team, national recognitions and awards.