Kemar Reid: Helping Others Now and in the Future
Long before the COVID-19 pandemic brought health concerns to the forefront of our collective minds, Kemar Reid '18 '20G knew that he wanted to help people live better, healthier lives. Growing up, he was interested in understanding addiction and human behavior and always had an interest in public health. The Jamaican native had thought about going to college for years before becoming a U.S. citizen and having the opportunity to do just that.
The Path to College
Back in Jamaica, Reid had a friend that began his college career online and then completed his degree on-campus at Southern New Hampshire University. That put SNHU on the map for Reid, but he didn't take his college choice lightly. He did his homework before selecting a school.
"I researched schools extensively," said Reid. He got opinions and read reviews but ultimately was swayed by SNHU's mission as a nonprofit and its regional accreditation. "Accreditation played a significant role in determining that SNHU was the school for me," he said.
Reid had been told by professors he had met that being a nonprofit entity showed that an institution had an interest in academics and reinvested their money into programs and facilities. "I realized that SNHU was not only a reputable brick and mortar school, but SNHU has been doing online programs for many years," he said.
Achieving the Higher Ed Dream
Reid dove into his academics by pursuing a bachelor's in psychology. He earned his degree, which was a proud moment for him. He was the first and only person in his family to go to college. But as he progressed through his academic journey, completing his undergraduate internship made him realize that he had a strong interest in evaluating public health and working with policies. "I wanted a position that had a greater impact on policies and procedures where people with disabilities are concerned," Reid said.
That's when he decided to return to SNHU and enroll in the online Master of Public Health (MPH) degree program. This time around, Reid didn't need to do any research on schools. The affordable cost, advisor-led support and flexibility of his undergraduate program had been huge benefits for Reid.
"The advisors at SNHU were amazing," he said. "There were times when I would forget parts of my assignments, and they would reach out and ensure that if I needed any kind of support, they would be there for me."
Reid fell into a rhythm that worked well for his particular situation. He'd wake up and hit the gym, where he would listen to audiobooks or read. At work, many of his breaks were spent listening to audiobooks as well, and when he returned home, he'd complete his assignments in the evening.
That's not to say there weren't some bumps in the road. "When I started my internship for grad school, I was discouraged, and I felt like I wanted to quit," said Reid. "[My advisor] would call me on my personal cell phone, and she would have deep heart-to-heart conversations with me," Reid said it was that encouragement and perspective that would help him overcome the obstacles he was facing.
Helping Those That Need It Most
Reid's persistence has paid off. Today, he's settled in Harrisburg, Pennsylvania, where he works as an associate director of services, providing services for people with intellectual and physical disabilities. Reid's job is to ensure that residential programs are run in accordance with federal and state laws and that people with disabilities can live fulfilling lives.
Reid's position sits at the interface between residential programs and the people managing the entire scope of those programs. That means his job finds him taking on a range of activities – from budget management to staffing considerations, to ensuring those with disabilities have their needs met.
When COVID-19 hit, Reid drew ideas and knowledge from his coursework to help with mitigation efforts in his job. His education also helped him realize that this isn't going to be the only pandemic, and that realization has deepened his desire to help those that need it most.
"In the future, I would like to work with underserved populations. I would like to work in establishing policies and procedures that secure health care for people in underserved communities as well as attract people that want to work in these communities," said Reid. And he feels as though his degree has set him up to take him where he wants to go. "The most important thing I learned at SNHU is that I am capable of learning whatever I put my mind to."
Consider how a degree can change your life.
Mike Ferrigno is a content director in higher education. Connect with him on LinkedIn.
Explore more content like this article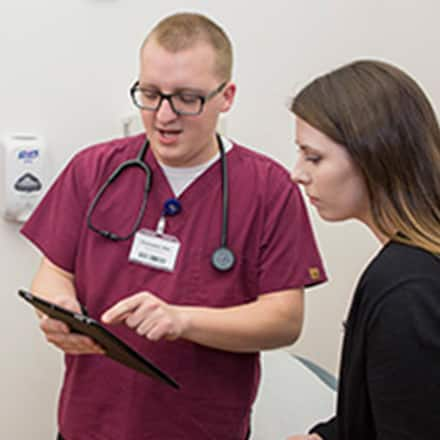 October 14, 2021
So many career paths can leave new and seasoned nurses alike wondering which specialty is right for them. To help, we've compiled a list of the 16 types of nurses employers are looking to hire, including information on salary, growth potential and required nursing degrees.
October 05, 2021
Both the nursing profession and some employers are calling on registered nurses (RNs) to obtain a Bachelor of Science in Nursing (BSN) to improve safety and help prepare for future healthcare challenges.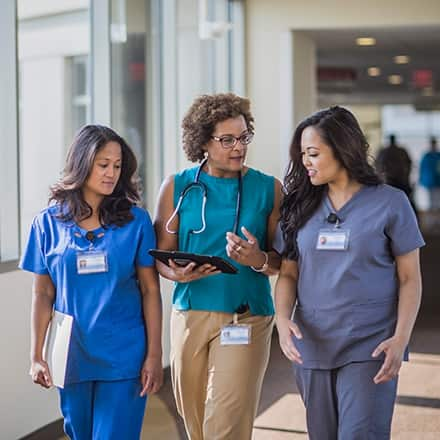 September 30, 2021
While nursing has always been a respected career, many people don't know that there are actually several different levels of nursing degrees and many different specialties available.