What is a Clinical Nurse Leader?
A clinical nurse leader is a position created to bridge the gap between traditional bedside nursing and modern data- and technology-driven practices.
---
If you're considering what direction to take your nursing career, one path worth considering is becoming a certified clinical nurse leader (CNL). Since the dawn of the nursing profession, nurses have focused on applying best practices for high-quality care at patients' bedsides.
What Exactly is a Clinical Nurse Leader?
A clinical nurse leader bridges the aforementioned bedside care with complicated, data-driven modern healthcare delivery systems, addressing the needs of specific patients while also transforming healthcare practice to make care better for everyone.
Clinical Nurse Leader Job Description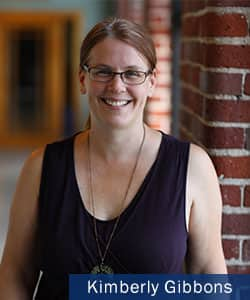 To really understand what clinical nurse leader jobs are all about, it's worthwhile to consider a bit of history. In 1999, headlines in papers across the United States declared the results of a shocking report: As many as 98,000 deaths in hospitals each year may be attributed to preventable medical errors.
"Based on the observation that people were dying as a result of preventable medical errors, the need for a new role to focus on safety and enhancing interdisciplinary teamwork was needed," said Kimberly Gibbons, a member of the graduate nursing clinical faculty at Southern New Hampshire University (SNHU).
The report, "To Err is Human," was published by the National Academy of Science's Institute of Medicine (now known as the National Academy of Medicine). In its wake, federal political leaders, professional healthcare groups and hospital executives searched for ways to improve patient safety in hospitals and other settings. One such answer, developed by the American Association of Colleges of Nursing (AACN), was creating the CNL role to address the need to enhance the function of the nurse as an agent of change.
Clinical Nurse Leader Role
So, just what is a CNL? What does a clinical nurse leader do? The AACN defines the role as "a master's educated nurse, prepared for practice across the continuum of care within any healthcare setting." Essentially, a CNL works at the point of care with the patient in the center, collaborating with all of a patient's caregivers and making sure broader systems like payment structures, institutional policies and data collection are organized in ways that best serve patient safety and care. Gibbons likens the role to an air traffic controller.
"They're looking at the internal structures, all of the things that are coming and going," she said. "They're looking at what the flow of traffic is, who and what needs to be there, and who and what doesn't need to be there."
Beyond supporting each patient, clinical nurse leaders actually transform systems of care to address the needs they see. Jennifer Johnson, associate dean of SNHU's graduate and undergraduate nursing programs, said that in a typical scenario, a CNL might work with a case manager who's noticed that a particular patient with a chronic condition needs transportation support to get where he needs to go. Where the case manager would make sure the patient can access transportation, Johnson said, the CNL would notice that many other patients have the same needs and help create a new initiative to address the problem system-wide.
Clinical Nurse Leader vs. Other Nursing Roles
If you're considering getting a master's degree in nursing, you have a number of options. So, how does the CNL role compare with some of the other directions you might take your career?
Clinical Nurse Leader vs. Nurse Practitioner
A nurse practitioner is a type of advanced practice registered nurse (APRN), a role that involves taking on certain duties that have traditionally been done by physicians. Other APRN jobs include nurse midwife and nurse anesthetist. Clinical nurse leaders, on the other hand, don't hold APRN licenses. If you follow this path, you won't be performing more advanced medical procedures on patients. Instead, you'll combine hands-on nursing with analyzing and improving the systems that affect direct care.
Clinical Nurse Leader vs. Clinical Nurse Specialist
As the name suggests, clinical nurse specialists have particular areas of expertise that they bring to their role. They might specialize in pediatrics, emergency care, diabetes treatment, psychiatric care or pain management, among many other possibilities. In a sense, a clinical nurse leader is just the opposite. Rather than honing in on one kind of patient, type of care or medical setting, if you work as a CNL, you'll be taking a wide view, looking at how cohorts of patients move through the system and seeing how each patient's care is affected by the interactions between various medical specialists, institutions, and external factors.
Clinical Nurse Leader vs. Nurse Administrator
Nurse administrators are typically registered nurses (RNs) who move away from bedside care to take on more institutional responsibilities in a hospital or other healthcare setting. They oversee a staff of nurses, work on budgets and other business duties, and help guide an organization's direction. If you're a CNL, on the other hand, you'll generally continue to provide hands-on care but also analyze broader trends and find solutions for issues where patients may fall through gaps in the system.
"It's a very exciting role," Gibbons said. "It's very different from other roles in nursing."
She said that clinical nurse leaders work in a variety of settings, including hospitals, nursing homes, long-term rehab facilities and even insurance companies.
"It's a role that's meant to evolve," said Gibbons. "It's not meant to be stagnant. Its whole purpose is to be adaptive."
Clinical Nurse Leader Salary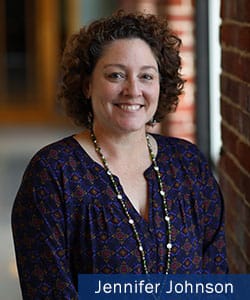 You probably didn't decide to enter the nursing profession for the money, but, of course, pay is an important consideration for most people when they consider their career path. So what is a typical CNL salary? The U.S. Bureau of Labor Statistics (BLS), the most reliable source for salary information, doesn't collect specific data on CNLs, but it puts the median salary for RNs in general at $70,000. Nurse Journal, a social community website for medical professionals, suggests that the figure for CNLs should be $84,000, while the job site CareerBuilder, which draws its data from job listings, puts it at $78,500.
Gibbons and Johnson said salaries for all nursing positions tend to vary a great deal depending on where the job is located and what health system is doing the hiring. If you're interested in pay rates in your own area, they suggest browsing local job listings to get a sense of the range of salaries you're likely to find.
In any case, Johnson said, the main reason nurses choose to become CNLs isn't the pay but the chance to do the kind of work that they went into nursing to begin with. If you're the kind of person who tends to notice gaps in the care patients receive and then start thinking through ways to close them, you might be a good candidate for this work.
Gibbons said she teaches her students that a good clinical nurse leader has a range of different roles. Among them:
Leader in nursing and interdisciplinary healthcare: CNLs are skilled clinicians, client advocates, educators and planners, interdisciplinary team leaders, team resources and lifelong learners.
Change agent: CNLs are experts in evidence-based practice and have decision-making authority to change care plans if necessary. They also educate patients and care teams, collect and evaluate patient outcome data, assess risks and analyze micro-systems.
"Quad aim" agent: CNLs are often seen as having a "triple aim": enhancing patients' experience, improving population health and reducing per capita costs. Gibbons adds one more aim to that: enhancing the provider experience - in other words, making sure nurses and other caregiving staff are able to do their jobs the way they need to with as few obstacles and as little stress as possible.
"I see this role as being a tangible, integrative role," Gibbons said.
If you're considering which direction to take your nursing career in and have an interest in bridging the gap between bedside care and the ever-evolving complexities of healthcare, the role of a clinical nurse leader may well be for you.
The Path to a Clinical Nurse Leader Job
If you want to become a clinical nurse leader, you'll need a Master of Science in Nursing (MSN) degree. The AACN defines the standards for college and university CNL programs. According to Gibbons, courses should address basic care, research, data analysis, leadership and assessment.
Among the classes that you may need to take are some covering technical skills and knowledge, such as biostatistics, advanced nursing concepts, advanced pharmacology and evidence-based practice. You'll also probably study topics giving context to your future work, like the evolution of healthcare quality in the U.S. and the political and financial systems that affect equity in health outcomes. In addition, some courses will cover methods for collaboration that help bring stakeholders together to get results, such as leadership in clinical microsystems, systems leadership and collaborative practice, and care coordination and outcomes management. You may also have the opportunity to complete a capstone project.
After completing your degree, you should be able to:
Understand informatics systems initiatives and technologies that can facilitate decision-making within an institution.
Use appropriate research practices and methodologies to get accurate data and drive practical change to improve healthcare quality.
Create health prevention and promotion programs that are client-centered, culturally appropriate and effective in improving health, safety, and quality of life.
Generate data-driven plans that take both quality and cost of care into account in a variety of settings.
Design, implement and evaluate population-based programs of care.
Advocate for policies and systems that empower practitioners and meet patients' needs.
Model leadership and professional practices by creating working relationships and facilitating conversations to build ethical systems.
Once you have your degree in hand, you'll be able to take the AACN's exam to receive your official CNL certification. The certification demonstrates that you've achieved the national standard for knowledge and experience. More information on the exam and the certification is available on the AACN's website.
Marcy Vadurro is a marketing professional at Southern New Hampshire University.
Explore more content like this article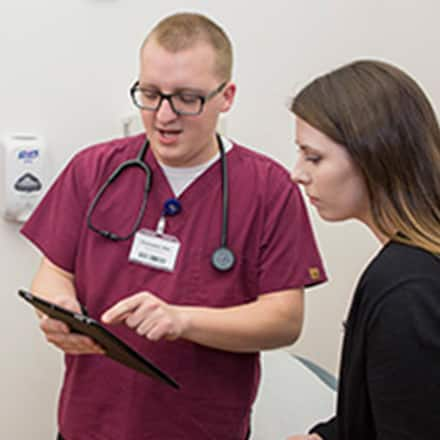 October 14, 2021
So many career paths can leave new and seasoned nurses alike wondering which specialty is right for them. To help, we've compiled a list of the 16 types of nurses employers are looking to hire, including information on salary, growth potential and required nursing degrees.
October 05, 2021
Both the nursing profession and some employers are calling on registered nurses (RNs) to obtain a Bachelor of Science in Nursing (BSN) to improve safety and help prepare for future healthcare challenges.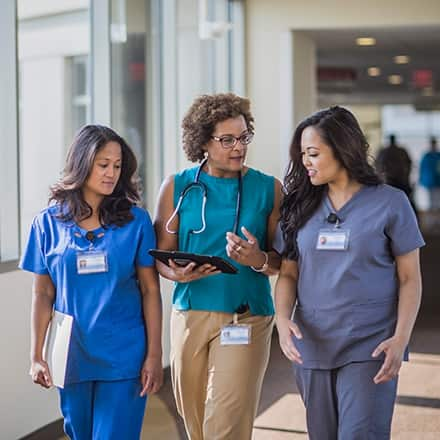 September 30, 2021
While nursing has always been a respected career, many people don't know that there are actually several different levels of nursing degrees and many different specialties available.