TV vs. Reality: A Real-World View of Criminal Justice Career Paths
If you're a fan of crime dramas, you're not alone. From "Dragnet" in the 1950s to "NCIS" today, the work lives of criminal justice professionals have gripped viewers. For some, crime television is a pastime, a low-stakes and high-adrenaline way to play armchair investigator. For others, these shows spark an interest that turns into an enriching career.
It's essential to recognize that while these shows shed some light on a major career path, the scenarios you often see are heightened and compressed for drama.
What may be perceived as the less exciting requirements of the job are just as important – perhaps even more so, according to Mark Evenson, adjunct faculty in Southern New Hampshire University's (SNHU) criminal justice program. While TV viewers are hooked on the adrenaline, a massive corps of often unseen criminal justice professionals help law enforcement, forensics and other branches of crime fighters do their jobs.
Why Do People Choose a Career in Criminal Justice?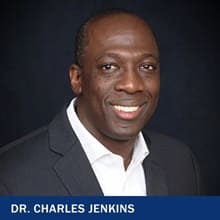 In the real world, it's unlikely that you'll solve a misdeed in just 60 minutes. However, if you have a desire to make a positive difference in the world, a criminal justice career will provide you with that opportunity.
"What is more exciting and rewarding is having a sense of serving your community and surrounding law enforcement agencies," said Dr. Charles Jenkins, criminal justice adjunct faculty at SNHU. "There is...an indescribable feeling of joy when you change a young or older adult's life."
Wherever you work in the criminal justice system, you'll need high emotional intelligence, problem-solving skills, excellent stress management and terrific communication ability.
Jenkins, who is also a law enforcement officer with the federal government, said compassion is another essential skill criminal justice professionals should possess. "In my personal experience, communication and compassion change lives," he said.
Possible Jobs You Can Get with a Criminal Justice Degree
Instead of criminal justice, "the discipline should be called 'criminal justice system,'" said Dr. Jeff Czarnec, associate dean of criminal justice at SNHU, who describes the field as a "matrix of support." While the media often portrays police officers, detectives and technicians, many professionals also work in corrections, security management and human services, among other paths.
At the root of every career in the criminal justice system is a desire to help. Your first job is to figure out where your skills might benefit the most. If your heart pulls you to work directly with families, individuals and communities affected by crime, you might excel in human services. If you're technologically gifted and thinking globally, a career in counterterrorism could be gratifying. If you're looking to transition out of law enforcement or the military and into the private sector, you might enjoy helping organizations through security management. These are just a few of dozens of options.
What Are the Benefits of Studying Criminal Justice?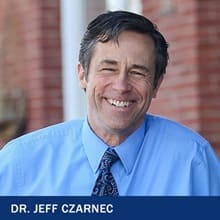 Careers such as law enforcement didn't always require a degree; however, the landscape is changing regarding education. "More places have a requirement of college degrees," said Czarnec. In the old days, "the desire was that (going into criminal justice) was genetic or a family thing. Now you have highly educated people dominating the field."
A criminal justice degree can both prepare you and set you apart from the pack. Instructors in criminal justice programs such as SNHU's have vast real-world expertise, ensuring your classroom experience isn't just based on theory. "I'm really proud of the way SNHU has developed their courses to be more realistic and more helpful," said Evenson.
When you're ready to embark on or advance in your criminal justice career, look to your university's career center. Some advisors will work one-on-one with you to procure internships or permanent positions in the field – whether you're a student or a member of the alumni community.
Types of Criminal Justice Degrees
If you're considering a career in criminal justice or wanting to advance or diversify your current job, consider your options.
For instance, a bachelor's in criminal justice should provide an overview of the many aspects, branches and functions of the criminal justice field. In addition, you can gain a solid understanding of possibilities and procedures learned from real-world experiences. Whether you're online or in-person, you'll have access to a network of faculty and fellow students, some of whom may already work in the industry. You may also experience simulations of actual scenarios you're likely to face on the job, better preparing you for future roles.
A bachelor's degree can help you pursue or advance a career in various criminal justice fields. You can also craft your own focus with electives ranging from crisis intervention to criminal psychology, public policy, terrorism and more. Criminal justice students at SNHU, for example, can also earn an embedded communication certificate that includes training in professional writing, cultural awareness and discretion in criminal justice.
To prepare you for the different career options, you can choose from several criminal justice concentrations in your undergraduate education, such as:
Corrections
Czarnec and Evenson agreed that corrections is an important criminal justice career that's not often seen on TV. Contrary to what we might perceive from television, corrections is a crucial aspect of the criminal justice system. It's also an unexpected place to help people. Some of the job titles you might hold in corrections could be probation and parole officer, case manager or correctional treatment specialist, to name a few.
"We need more people who want to go into that field," said Evenson. "Probation and parole is not often portrayed on TV that much, but they serve a critical role – especially juvenile probation and parole officers. We need more quality people in that field."
A concentration in corrections focuses on criminal rehabilitation and reintegration. Covering everything from criminological theories of human behavior to ethical policing, emerging technologies and community relations, this concentration can enhance your practical and problem-solving skills. You may also wrestle with actual challenges you're likely to face on the job with guidance from experienced instructors.
"(Current) rates of recidivism are way too high," said Evenson. Capable, trained probation and parole officers can make the difference between a convict who successfully re-enters society and one who returns to a life of crime.
According to the U.S. Bureau of Labor Statistics (BLS), job openings in probation and correctional treatment are projected to grow 4% by 2029, and those in the position earned a median of $55,690 in 2020.
Criminology and Crime Analysis
Criminology gets at the root of criminal behavior, focusing on both science and psychology. This concentration is a deeper dive into the factors that draw someone into a criminal lifestyle and make it difficult to get out.
Since you'll study the larger context of crime, there are many careers you can consider with a criminology degree, including crime scene investigation, criminal investigation and crime intelligence. Depending on your field, you may use your skills to analyze systems and organizations and get at the root of criminal issues.
A concentration in criminology and crime analysis can boost your experience and preparedness, so you're able to work effectively with a variety of populations. Pairing your undergraduate background with advanced education can also open doors into other careers such as cyber security, urban development and political science.
Homeland Security and Counterterrorism
You need only turn on the news to hear the latest stories of global and domestic terrorism. The highly focused concentration in homeland security and counterterrorism can give you a deep understanding of this rapidly growing field.
By building the strong analytical and policy skills the industry requires, you could start or enhance a career in intelligence analysis, information security infrastructure protection or emergency management, among others.
What allows a terrorist group to succeed or fail? What are the qualities of an international versus a domestic campaign? What does it take to negotiate a hostage situation? Understanding the answers to these questions could boost your appeal to employers in national security – and might even save lives.
Human Services and Advocacy
Behind every dramatic crime story – whether on TV or in real life – are human beings, and chances are someone is hurting. In each branch of criminal justice, said Czarnec, you have to be "willing to recognize the human condition and offer remedies." If you're passionate about face-to-face opportunities to help families, children and people with behavioral or mental health needs, you might thrive in human services and advocacy.
As its name suggests, the human services field deals with the human element of the law enforcement system. This is a stable and high-growth field including roles in advocacy, correctional treatment, mental health specialists and social services. According to BLS, social and community service managers earned a median of $69,600 in 2020, and jobs in those roles will grow by 17% through 2029. "These positions usually outlive recessions," said Czarnec. "(For instance) opiate issues need personnel and resources: programs, street-level communications, intervention. They need a good, strong, working knowledge of the system."
A concentration in human services can give you critical skills and knowledge regarding child welfare, domestic violence, social issues, family court, community support agencies and much more. Your role in the criminal justice system will be to remember – and remind people when necessary – that every case is more than a number or a crime.
Police Administration and Operations
You know you want to move up in law enforcement, and you know you need additional skills and insight. A concentration in police administration and operations can empower you to work behind the scenes and understand what makes a police agency succeed. You'll not only learn the functions and goals of a modern agency, but you may also study crime analysis, how to balance real demands with tight budgets and police development and leadership.
By the time you're done, you could have a strong sense of what role best suits you and the experience to excel in it.
This specialized law enforcement concentration can assist with careers in private security and law enforcement, police administration and related fields. BLS projected job opportunities for police and detectives to grow 5% through 2029, and those in the role earned a median of $67,290 in 2020.
Security Management
For those interested in protecting private businesses from harm and mitigating threats as needed, a concentration in security management might be appealing. "Private security has evolved from the old days of standing guard (at) night," Czarnec said. "Not only do they protect companies, institutions and people – but also information and intellectual property that might be stolen."
As the private security industry continues to expand, many security management positions now blend elements of criminal justice, business and cyber security as professionals work with organizations to conduct risk assessments, crisis management and resiliency planning – all in an effort to maintain business continuity.
A concentration in security management could be a nice fit for military veterans and law enforcement officers who are looking to transition their skills into a civilian career, Czarnec said.
Substance Abuse
With increasing recognition of the substance abuse crisis in the U.S., the need for highly skilled community workers is on the rise. In fact, the demand for substance abuse, behavioral disorder and mental health counselors is projected to grow by 25% through 2029, BLS reports.
Substance abuse concentrations are often built to help program graduates become a voice for justice and a conduit for recovery for people in treatment facilities, outpatient programs and the court system.
Follow Your Interests With a Criminal Justice Degree
If you're curious about exploring a criminal justice career because of a TV show, it can't hurt to follow that spark. "A lot of people are anthropologists because of Indiana Jones," said Evenson. "It's our culture. It's how the world works. Whatever gets people interested, great."
While crime shows may promise excitement and quick resolution, Czarnec described real-life criminal justice as a "vast field under the umbrella of (service)." The system's ultimate mission is to assist people from every walk of life who are having problems. Whether they're considering law enforcement or legal services, Czarnec urged prospective students to "identify what about themselves draws them to a helping profession. Why do you want to help people?"
If you want to transform society in more profound and practical ways than television ever suggested, consider criminal justice programs a valuable asset.
Rebecca LeBoeuf '18 is a writer at Southern New Hampshire University. Connect with her on LinkedIn.
Explore more content like this article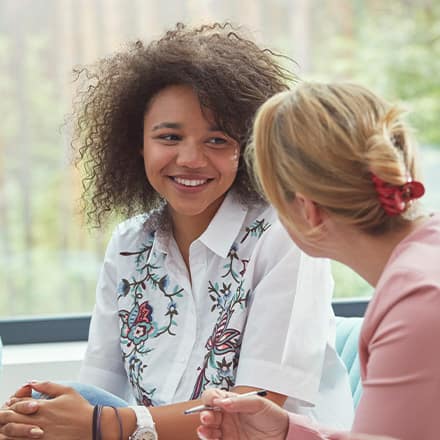 October 14, 2021
To become a licensed social worker, you need to get licensed in the state in which you intend to practice. While each state sets its own guidelines for licensing social workers, this generally means earning a social work degree from an accredited program.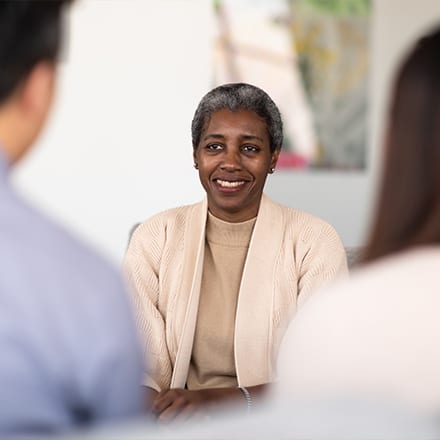 October 08, 2021
If you're fascinated by the mind and how an individual, a community or an organization thinks, earning a master's in psychology can lead you toward a career field that is engaging and growing.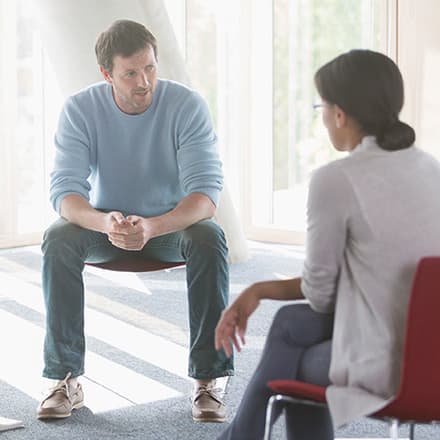 October 06, 2021
With a degree in psychology, you can use core skills such as research, decision-making and communication to work in a vast array of fields, including business, counseling, human resources and many more.