What Can You Do With a Homeland Security Degree?
Homeland security professionals work to keep the nation and its people safe from national threats such as terrorism, natural disaster and public health crises. Career opportunities can include law enforcement, intelligence analysis, information security, infrastructure protection, emergency management and many others.
Although safety measures have long been in place for U.S. citizens working abroad, homeland security itself is a relatively new focus. After 9/11 happened, a call for domestic protection arose, and with it came an extensive career field.
Southern New Hampshire University (SNHU) criminal justice instructor Brian Rich witnessed the shift to antiterrorism firsthand. In 2001, he was a special agent working for the Federal Bureau of Investigation (FBI). "When I was in the FBI, we had some terrorism agents," he said. "We had one squad for domestic (incidents) and one squad for international, and after 9/11, that whole thing changed."
By 2002, the Department of Homeland Security (DHS) was established, and criminal justice programs started yielding specialized degrees in homeland security to prepare professionals.
What is Homeland Security?
Homeland security is a mission-driven career field. Professionals are laser-focused on protecting the nation and its people from national threats such as terrorism, natural disaster and public health crises. Within the DHS – a cabinet of the U.S. federal government – there are 22 departments and agencies, each operating with a unique structure and goal.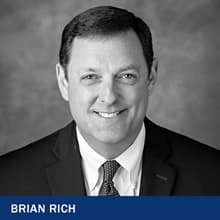 Working in homeland security, you'll consider potential threats related to your agency and develop security measures to prevent them from happening. For example, if you work in customs and border protection, you may frequently collaborate with carrier companies to inspect shipping containers. To create an efficient clearance process, you'll want to ensure proper procedures are in place, such as background checks and careful vetting, according to Rich.
You may also work with private sector organizations to develop appropriate safety measures, whether it be securing potentially dangerous chemicals or implementing infrastructure security strategies at well-known landmarks.
You'll create response plans and procedures, too, so you're ready to act should an emergency transpire. "(Homeland security) doesn't mean that problems will not arise," Rich said. "It doesn't mean that criminal actions won't take place, but it does mean that criminal behavior will be mitigated."
Who Falls Under Homeland Security?
While everyone working in homeland security helps to keep the nation and its people safe, careers can vary quite a bit. You can join homeland security efforts with a number of professional experiences and academic backgrounds.
Here are some career options:
Law Enforcement
Whether you already have local or state law enforcement experience or it's a career that interests you, working in law enforcement at the federal level includes initiatives such as securing borders, interagency training and enforcing economic, transportation and infrastructure security, according to the DHS. You may also carry out investigations, lead safety training, protect national leaders or work in immigration, depending on the path you take.
Police and detectives working in the federal government earned a median salary of $87,130 in 2018, making it the top-paying industry for this career, according to the Bureau of Labor Statistics (BLS). To become a law enforcement agent, BLS recommends having a bachelor's degree in criminal justice or a related field.
Intelligence Analysis
If you're detail-oriented and organized, perhaps you should consider a career in intelligence analysis. As an analyst, you'll be vital in uncovering clues to solve and prevent crimes related to homeland security, according to the BLS report, "Careers in Homeland Security" (BLS PDF source).
As an intelligence analyst, you'll collect data through a variety of sources, including fieldwork, and work closely with law enforcement because all missions and investigations rely on pertinent information, according to Rich.
"It takes a great deal of research and a great deal of time and patience (to be an analyst)…" Rich said. "That analyst is really heading up where the crimes are, who is involved and initiates ultimately what the agents will go out to pursue."
Information Security
As the digital age progresses, information security is increasingly essential to protecting networks and systems from cyberattacks, according to Rich. Working in this field, you may monitor for security breaches, conduct penetration testing and develop security standards, according to BLS, all in the name of keeping the country's sensitive data and electronic infrastructure secure.
Information security analysts earned a median salary of $98,350 in 2018, and it's a career that's growing much faster than average, BLS said. To enter the field, you'll typically need a bachelor's degree in a computer-related program, such as computer science or cyber security, according to BLS.
Infrastructure Protection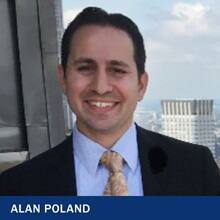 Scenario-planning is essential to homeland security, especially when it comes to infrastructure protection. In this field, you'll identify potential targets across the country – from federal buildings to well-known landmarks – and plan for any number of "what-ifs," according to Alan Poland, an SNHU criminal justice instructor. This includes working with organizations within the public and private sectors to identify risks and implement security measures.
"You have to understand what that facility can withstand, what security measures they currently have, how you can improve on those security measures and what it would take in order to secure the facility if the attack were to happen," Poland, who is also a detective for the New York Police Department's Special Victims Division, said.
When he teaches students about infrastructure protection, he calls attention to the critical role engineers play in understanding the types of attacks a building could withstand. "If the building isn't going to survive an explosive attack, there goes whatever industry or whatever work was happening in that building," Poland said. "And that could be devastating whether it's a private company or a government building or a critical infrastructure."
Emergency Management
When disasters hit, emergency management teams are ready to respond. Whether it's a natural or human-made disaster, quick coordination must take place to address and alleviate the situation, according to the DHS.
To ensure this can happen, careful planning, organizing and training for varying scenarios is a must. In the Federal Emergency Management Agency's (FEMA) guide to Developing and Maintaining Emergency Operations Plans, emergency preparedness includes outlining a timeline, operational tasks, courses of action, resources and more.* You'll also collaborate with a variety of people, from elected officials and nonprofits to public safety and health officials, and coordinate resources and equipment within communities.
Not only will you prepare for and respond to a disaster, but you'll help see a community through its recovery. Your role is to mitigate the situation while it's happening and in its aftermath, BLS said. Emergency management directors earned a median of $74,420 in 2018, according to BLS, and to become one, you'll typically need a bachelor's degree in a program such as public administration.
And Beyond
Beyond these careers, professionals in science, accounting, law, engineering and numerous other specialties are needed for homeland security to fulfill its mission. So, if you want to help protect the country but counterterrorism and intelligence work may not be for you, Poland said there's a good chance you'll find a role that aligns with your interests.
"Homeland security as a whole has ... many different jobs and responsibilities (where) different types of degrees and experiences are very helpful," he said.
What Do You Need to Work For Homeland Security?
Depending on the path you'd like to take, the preferred skills and prior-life experience will vary. For example, if you're looking to break into the counterterrorism side of homeland security, coming from law enforcement or a military background can indicate that you have the necessary skills and mindset for the field, according to Poland.
Analytical skills, however, is a must across all career paths. "Having strong analytical skills definitely aids you in just about any job within homeland security, whether you're dealing with a financial side of something, the logistic side of something, or conducting an investigation on a terrorist attack," Poland said.
Poland thinks higher education is one way to develop this skill. In courses, you'll likely complete scenario-based assignments where you're asked to conduct an investigation, including an intelligence analysis of raw data. "You have to use your skills to extrapolate and discover the pertinent information and make the connections necessary to solve a problem, solve a case or mitigate something from happening," he said.
Beyond education, demonstrating that you will go the extra mile is another way to make a good impression on an employer, according to Rich. "The (way) to stand out is to turn in good work," he said. "To go above and beyond the call of duty."
Since many homeland security positions require government clearance, you may also need to pass a background check. Rich recommends avoiding drugs and people who commit crimes. "That's really, really important because when it comes to a background investigation, all of that is going to flush out, and you just want to (be) standing there clean," he said.
Is a Master's in Homeland Security Worth it?
Rich credits his master's degree for landing a six-year career with the FBI, as well as his career moves since. He believes his decision to earn a degree in a specific element of the criminal justice field, such as a master's degree with a homeland security concentration, gave him a competitive advantage.
Graduate-level work will often take a deeper dive into the field, allowing you to master a greater understanding of homeland security and dig deeper into the tracks that interest you. "The advanced degree gives you a broader look at the more strategic and global outlook or picture of what homeland security does and is about," Poland said. He believes a master's degree, in conjunction with your professional experience, can help you advance your career.
*According to pages 93-94 in this PDF source: https://www.fema.gov/sites/default/files/2020-07/developing-maintaining-emergency-operations-plans.pdf (viewed April 21, 2020),
Rebecca LeBoeuf '18 is a staff writer at Southern New Hampshire University. Connect with her on LinkedIn.
Explore more content like this article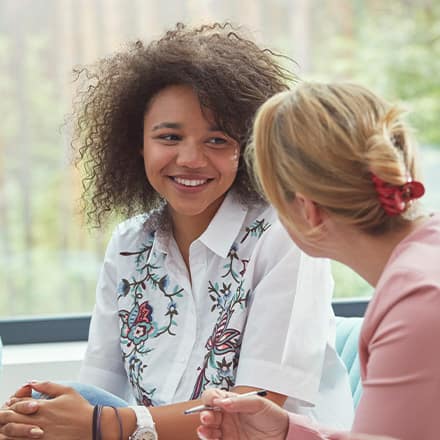 October 14, 2021
To become a licensed social worker, you need to get licensed in the state in which you intend to practice. While each state sets its own guidelines for licensing social workers, this generally means earning a social work degree from an accredited program.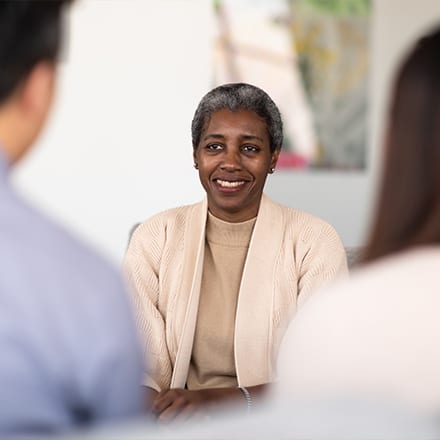 October 08, 2021
If you're fascinated by the mind and how an individual, a community or an organization thinks, earning a master's in psychology can lead you toward a career field that is engaging and growing.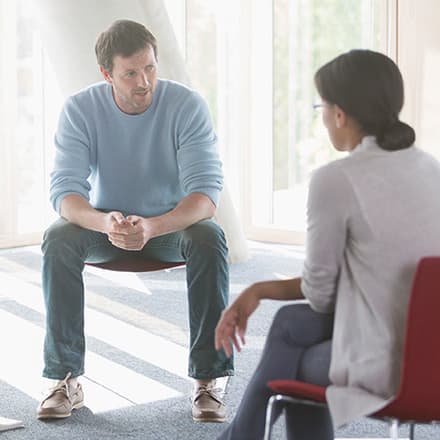 October 06, 2021
With a degree in psychology, you can use core skills such as research, decision-making and communication to work in a vast array of fields, including business, counseling, human resources and many more.