The Difference Between a Psychologist and a Psychiatrist
People often ask me, "What is the difference between a psychologist and a psychiatrist?" While the titles may sound similar, and some job functions are the same, the educational paths that these two professionals take are quite different.
Psychologist vs. Psychiatrist
Psychiatrists are medical doctors. They have either an M.D. or a D.O. (Doctor of Osteopathy). Their basic medical school training is the same curriculum that all medical doctors receive, be they general practitioners or obstetricians, but psychiatrists then receive specialized training in treating mental illness. While psychiatrists are qualified to offer psychotherapy, most limit their practice to medication evaluations.
Psychologists also have a doctoral degree, usually a Ph.D. or a Psy.D. (Doctor of Psychology) in Clinical or Counseling Psychology and their graduate school training focuses on the practice of psychology including making psychiatric diagnoses, administering psychological tests, and performing psychotherapy. Ph.D programs also train psychologists to conduct research in the field of mental health. They are trained in psychological and educational assessment. Generally, psychologists cannot prescribe medication, although a few states allow for this after extra training. School psychologists typically hold an Ed.D (Doctor of Education) and often work within a school system. Their focus is less on providing treatment of mental health problems and more on helping students function in a school environment, make good educational choices.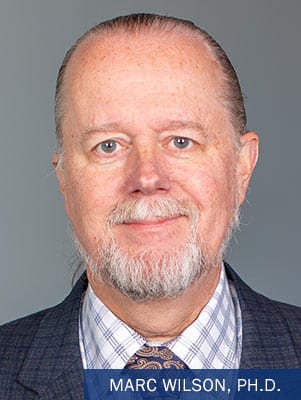 Both psychiatrists and psychologists must be licensed in the state where they practice in order to use these titles. The total time involved for education and training experiences after receiving a bachelor's degree until licensure for both fields is about 8 years.
Other Mental Health Counseling Careers and Education Paths
There are several other degree paths to becoming a mental health professional that do not require a doctorate. These include a master's in clinical mental health counseling, a master's in clinical social work, and a master's in psychiatric nursing. Although the training in psychotherapy is generally the same among these fields, and the time it takes to earn the degrees are roughly equivalent, each has its own unique professional identity and therefore takes a different approach to dealing with mental health.
Clinical Mental Health Counselor – Typically, professional counselors have an M.A. (Master of Arts) or an M.S. (Master of Science), although school counselors usually have an M.Ed. (Masters of Education). Generally, these degrees require 2-3 years of coursework including an internship. The philosophy of counseling focuses on the growth of the client more so than the client's symptoms. The American Counseling Association defines counseling as "a professional relationship that empowers diverse individuals, families and groups to accomplish mental health, wellness, education and career goals."
Becoming licensed to practice independently requires another 1-2 years of post-master's supervised work experience.
Clinical Social Worker – According to the National Association of Social Workers, "Clinical social work is a specialty practice area of social work which focuses on the assessment, diagnosis, treatment and prevention of mental illness, emotional, and other behavioral disturbances. Individual, group and family therapy are common treatment modalities." To become a licensed clinical social worker also requires 2-3 years of coursework and another 1-2 years of supervised clinical work experience.
Psychiatric Nurse Practitioner – The American Psychiatric Nurse Association states, "Psychiatric Mental Health Advanced Practice Registered Nurses (PMH-APRNs) offer primary care services to the psychiatric-mental health population. PMH-APRNs assess, diagnose and treat individuals and families with psychiatric disorders or the potential for such disorders using their full scope of therapeutic skills, including the prescription of medication and administration of psychotherapy."
The path to this profession begins with earning a Bachelor of Science in Nursing (BSN) as an undergraduate degree. A Master of Science in Nursing (MSN) is the minimum requirement to become a nurse practitioner which takes a minimum of 2 years after the BSN. The Doctorate in Nursing Practice (DNP) is now becoming more common which requires at least 4 years of study after the BSN. Significant clinical experience is an important part of the training. All states require a license to practice as a psychiatric nurse practitioner and some states require oversight by a physician.
---
Dr. Marc Wilson has been an educator for over 30 years, serving in a variety of roles including professor, department chair, and academic dean. He is currently Executive Director of Counseling Programs at Southern New Hampshire University where he previously worked as the Director of Accreditation and Assistant Dean. He is currently serving as a member of the Association for Continuing Higher Education Board of Directors. He twice served as the Chair of the ACHE - New England region and three times as the editor of the Proceedings of the ACHE national conferences. His area of expertise include program and curriculum development, student learning outcomes assessment, adult student retention, accreditation, and faculty development and appraisal. He has given workshops, invited addresses, and keynote presentations on a variety of topics at academic conferences throughout the country and regularly serves as an evaluator for the New England Commission of Higher Education.
Explore more content like this article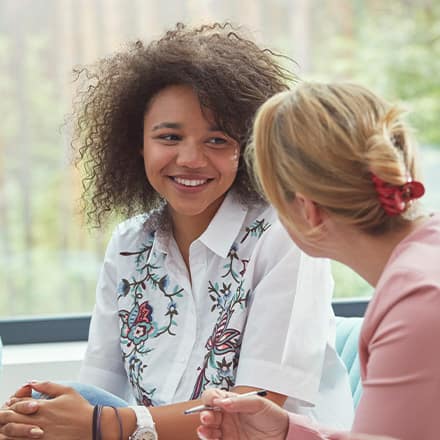 October 14, 2021
To become a licensed social worker, you need to get licensed in the state in which you intend to practice. While each state sets its own guidelines for licensing social workers, this generally means earning a social work degree from an accredited program.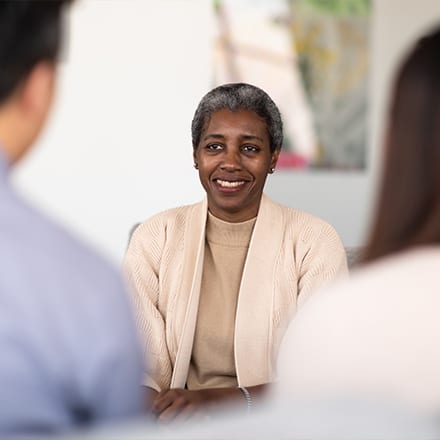 October 08, 2021
If you're fascinated by the mind and how an individual, a community or an organization thinks, earning a master's in psychology can lead you toward a career field that is engaging and growing.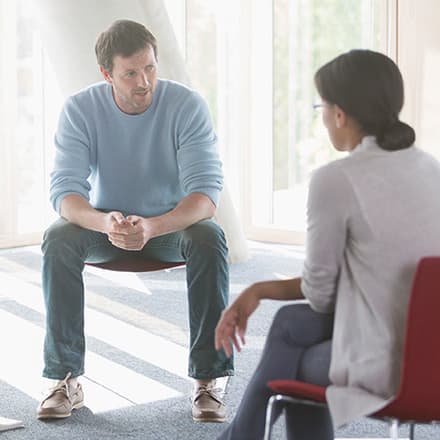 October 06, 2021
With a degree in psychology, you can use core skills such as research, decision-making and communication to work in a vast array of fields, including business, counseling, human resources and many more.