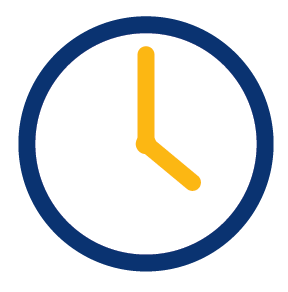 Register By:

January 06
Classes Start:

January 08
Gain skills and college credits in just 8 weeks
$990 course cost ($330/credit)
Upskill and earn college credits
100% online, no set class times
Course only 8 weeks long
No application fee
No SAT/ACT scores required
Online Digital Marketing Course Overview
Looking to get a jumpstart on your Bachelor of Science in Marketing or upskill for your current career? Enrolling in SNHU's MKT-225 - Digital Marketing online course is a great place to start.
It's no secret that digital marketing has revolutionized the world of business. With the continual rise of web and social media, digital marketing skills have become more and more in demand.
In this online digital marketing course, you'll be introduced to the different types of digital marketing channels and business functions using digital marketing technology and tools. You'll also delve into earned, paid and owned media, learning how they intersect. In addition, the course will emphasize development of a digital marketing strategy and its impact on business.
In many SNHU programs, MKT-225 - Digital Marketing is either a required or major elective course. For instance, SNHU's Bachelor of Science (BS) in Marketing, marketing minor and BS in Business Administration with a concentration in Marketing all include the course in their curriculums. MKT-225 - Digital Marketing can also be used as an elective to pursue an Associate of Science (AS) Marketing and many other degrees, creating opportunity to apply this course's learnings beyond traditional business.
You can also take MKT-225 - Digital Marketing as a single online course. There are many benefits to doing this at SNHU, including ease of enrollment, short eight-week terms and 100% online coursework you can access 24/7. Perhaps the most notable benefit is that taking a single online course can be the gateway to wherever you're looking to go next. Whether its transferring credits back to another institution, upskilling for your current role or a potential new one, or testing the waters of a degree program before entering as a student, the opportunities are endless.
For those looking to further their education in digital marketing, SNHU offers an online Bachelor of Science (BS) in Marketing with a concentration in Digital Marketing, and this course could be the very beginning of your journey. The specialized degree provides students an opportunity to study fundamental elements within digital marking, including search engine marketing versus search engine optimization and digital analytics. It also allows students to utilize current technologies to apply what they learn in a simulated environment.
Expanding access to quality higher education means removing the barriers that may stand between you and your education. That's why we make signing up for individual courses simple.
Get started by talking to an admission counselor
Take up to 10 courses without enrolling in a degree program
High school diploma or GED required*
*If you are currently a high school student who hasn't graduated yet, you can still take individual courses at SNHU. Please reach out to an admission counselor for documents and forms that may be required.
If you choose to enroll in a degree program in the future, we're here to help with additional forms, transcripts and other materials that may be necessary. For degree programs, acceptance decisions are made on a rolling basis throughout the year for our 6 (8-week) undergraduate terms.
Curriculum
This online digital marketing course provides a broad overview of modern tools and models. Topics will focus on earned, paid and owned media and the intersection of the three.
Over a span of eight weeks, you'll learn several career-focused skills, including how to:
Evaluate and select appropriate digital marketing tools and models
Apply the marketing mix to identify and support a relevant target market
Present information clearly and effectively to others
Create visuals using basic graphic design skills
The course will also require the use of different technologies, like PowerPoint and Canva. In particular, Canva will be utilized in the course to create infographics. As an industry-standard and intuitive software, it helps dispel some of the myths associated with the difficulties in designing infographics for use in the digital space.
Where Can a Single Course Take You?
There are lots of advantages to taking a single course. Whether you want to grow in your current career, prepare yourself for a new one, or get one step closer to a college degree, an individual course is a great way to get started.
Upskill for Your Career
SNHU courses focus on real-world, career-focused skills that you can use immediately in the workplace, or to help prepare you to advance in the field.
Earn College Credits
Course credits may be transferred to a degree program at SNHU or another university, depending on your university's transfer policy.
Finish in Just 8 Weeks
Not only is a single course low-commitment, but it's a fast way to gain skills, college credits, and explore what it's like to take courses at SNHU.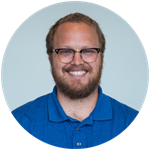 Created by experts with deep industry experience
Dr. Michael Newhouse-Bailey, Associate Dean of Business
"Instructors of this course are marketing professionals who use digital marketing in the field. This includes the creation of infographics, collecting and analyzing data, and proposing solutions that embrace various digital strategies."
Minimum Hardware Requirements
| Component Type | PC (Windows OS) | Apple (Mac OS) |
| --- | --- | --- |
| Operating System | Currently supported operating system from Microsoft. | Currently supported operating system from Apple. |
| Memory (RAM) | 8GB or higher | 8GB or higher |
| Hard Drive | 100GB or higher | 100GB or higher |
| Antivirus Software | Required for campus students. Strongly recommended for online students. | Required for campus students. Strongly recommended for online students. |
| SNHU Purchase Programs | | |
| Internet/ Bandwidth | 5 Mbps Download, 1 Mbps Upload and less than 100 ms Latency | 5 Mbps Download, 1 Mbps Upload and less than 100 ms Latency |
Notes:
Laptop or desktop?  Whichever you choose depends on your personal preference and work style, though laptops tend to offer more flexibility.
Note:  Chromebooks (Chrome OS) and iPads (iOS) do not meet the minimum requirements for coursework at SNHU. These offer limited functionality and do not work with some course technologies. They are not acceptable as the only device you use for coursework. While these devices are convenient and may be used for some course functions, they cannot be your primary device. SNHU does, however, have an affordable laptop option that it recommends: Dell Latitude 3301 with Windows 10.
Office 365 Pro Plus is available free of charge to all SNHU students and faculty. The Office suite will remain free while you are a student at SNHU. Upon graduation you may convert to a paid subscription if you wish. Terms subject to change at Microsoft's discretion. Review system requirements for Microsoft 365 plans for business, education and government.
Antivirus software: Check with your ISP as they may offer antivirus software free of charge to subscribers.
Tuition & Fees
Tuition rates for SNHU's online courses are among the lowest in the nation.
| Non-Degree Seeking Coursework Only | Course Cost | Credits Earned |
| --- | --- | --- |
| Online Undergraduate | $990 ($330/credit) | 3 |
Tuition Rates are subject to change and are reviewed annually.
Please note: Books and materials are not included in the above costs. Federal Financial Aid is not available, but you can use employer tuition benefits or tuition reimbursement if available to you. Contact your employer benefits manager to see if you have funds available, or talk to our admission team to learn about payment options.
Frequently Asked Questions
Can I take a digital marketing course online?
You sure can. Digital marketing is an ideal area of study to pursue online. Many of the tools, platforms and resources you'll use will mimic those from real-world business settings, and since digital marketing is a discipline that primarily lives online, practical work in the field is nowhere better suited.
Additionally, taking a digital marketing course online can oftentimes be more convenient for adults, since you get to determine your schedule.
"I was working full time and needed a flexible solution to finish my undergrad degree," said Max Bailey '17 '20MBA. "One of my favorite parts about the online program was how structured and consistent it was. I knew from day one exactly what assignments were due, when, and their contribution to my overall grade. This was incredibly helpful for me to plan school around my busy life, and not the other way around."
Jolene Stetz '21 agreed.
"I chose SNHU because of the convenience of being online," she said. "I could keep working full time. I could keep enjoying the things in my life that I enjoyed and I wouldn't have to worry about moving or logging in at certain times. The flexibility is phenomenal."
Your online assignments will be much like what you might expect or have experienced on campus, except they will be virtual. Rather than an in-class discussion, you'll use online forums for discussion posts and responses. There may be readings and other resource materials, along with quizzes, academic papers, presentations and other assignments pertinent to specific areas of study.
A vast array of resource materials is available through a virtual library and quite often with 24/7 chat assistance.
How much is a digital marketing course online?
SNHU offers one of the lowest online tuition rates in the nation at just $330 per credit for undergraduate degrees. As MKT-225 - Digital Marketing is a three-credit course, its total cost comes to $990.
Is digital marketing difficult?
Digital marketing is a multi-faceted marketing discipline involving namely web-based platforms to develop strategy, deliver campaigns and track and analyze success metrics. There are roles within this space that range from entry-level marketing assistants to VPs of digital strategy and everything in-between, so you have the opportunity to discover which path suits you best.
Of course, learning is different for everyone, but at SNHU, your success is our mission — and has been since 1932. In this program, you'll have the support of instructors with real-world expertise who will teach you the ins and outs of digital marketing, so you can work toward landing the job of your dreams.
If you are struggling with coursework, you also have the option to attend drop-in tutoring in Brightspace, our online class portal. It's accessible 24/7 and will connect you with the first available tutor in your subject area. No appointment is necessary and students typically match with a tutor in just 60 seconds.
What skills do I need for digital marketing?
To start, all you need is a willingness to learn. Our online digital marketing degree concentration will teach you a wide range of career-focused skills, like how to optimize your brand in digital spaces. You'll also build your expertise in areas like mobile marketing, digital advertising and digital analytics, including SEO and SEM.
If you choose to pursue a Bachelor of Science (BS) in Marketing with a concentration in Digital Marketing at SNHU, you'll also learn how to:
Use digital marketing strategies and analytics to promote brand awareness
Utilize data to determine the position of a product in the market
Recommend both internal and external marketing strategies
Develop marketing plans that align with company missions, objectives and goals
Write and communicate effectively for companies and consumer alike
Apply legal and ethical principles to marketing goals
Collaborate across environments to ensure the creation, capture and delivery of value
What is the basic salary of a digital marketer?
According to the U.S. Bureau of Labor Statistics, the median annual wage for marketing managers (a position which typically requires a bachelor's degree) was $135,030 in 2021.1 The lowest 10% reportedly earned less than $77,680, while the highest 10% reportedly earned more than $208,000.1
It's also encouraging to note that the employment demand for marketing managers is projected to grow 10% through 2031, which is faster than the average for all occupations.1
Is coding required in digital marketing?
A background in coding is not required to establish a successful career in digital marketing. However, if you pursue a position at a small company or startup that requires you to wear many hats, some fundamental coding knowledge may be helpful. If you're curious about learning more, SNHU offers industry-leading online coding bootcamp-style programs where you can level up your skills.
How do I know if digital marketing is for me?
If you're interested in a field that's ever evolving, digital marketing might be the right path for you. A good way to discover if digital marketing is for you is simply by taking an individual digital marketing course, like MKT-225 - Digital Marketing, to see if you connect in a meaningful way with the curriculum.
Related Articles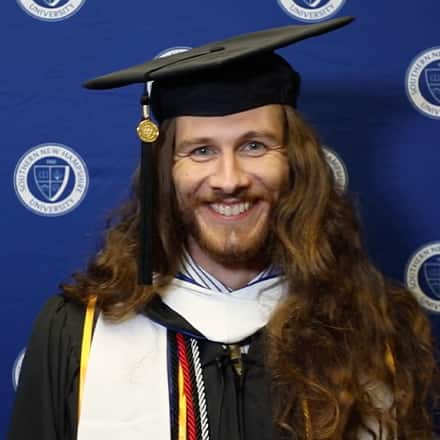 Lawrence Michael Mazza II traveled from Florida to New Hampshire to celebrate earning his bachelor's in English and creative writing. And he was celebrating another accomplishment, too — the start of his new career as a middle school English teacher.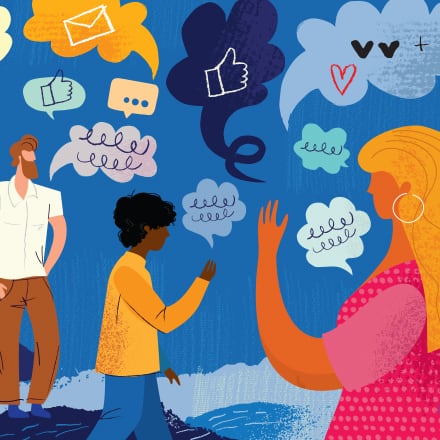 Everyone has their own communication style. Knowing what these styles look like — and how to identify them — can help you better communicate and work with other people. Learn how to leverage communication styles to communicate successfully across different mediums and cultures.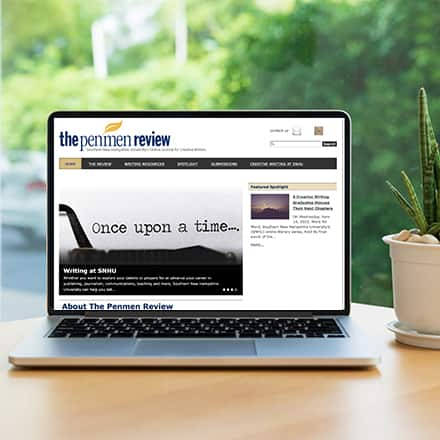 Southern New Hampshire University's online creative writing journal, The Penmen Review, publishes beginners and bestsellers alike. This year marks more than a decade since its inception. 
References
1Bureau of Labor Statistics, U.S. Department of Labor, Occupational Outlook Handbook, on the internet at https://www.bls.gov/ooh/management/advertising-promotions-and-marketing-managers.htm (viewed November 16, 2022). Cited projections may not reflect local and/or short-term economic or job conditions and do not guarantee actual job growth.