Write Your Own Story
$320/credit (120 credits)
Transfer up to 90 credits
Receive credit for prior learning
4 genre options for concentrations
Advanced writing workshops
No application fee or SAT/ACT scores required
Creative Writing Degree Program Overview
If you have a passion for storytelling and want to pursue a career using your writing talents, the Bachelor of Arts (BA) in Creative Writing and English program can help you get on the right path.
You'll develop your writing skills alongside students from across the country, who represent an incredible range of voices and experiences. Together, you'll participate in workshops, producing work and presenting it to your peers for commentary and discussion.
Additional courses focus on the publishing industry and provide students the chance to reflect and build their writer's platform. With a catalog of courses in literature, students will also use literary analysis to inform their imaginative application of storytelling elements.
After advanced study in our creative writing program, graduates will have essential writing and critical-thinking skill sets that can translate to a wide range of professions, including journalism, content writing, editing, copywriting, publishing, filmmaking, communications and more.
Learn how to:
Analyze and appreciate literary form, genre, structure and style
Employ the conventions and techniques of genres to shape your work
Create advanced work using skills developed during your workshop training
"Everything I learned during my degree journey added to my understanding of how to write and boosted my creativity," said Aubrie Arnold '20, graduate of the creative writing program. "I now feel like I can and will write novels – I'm working on that now – and I feel like I have the correct tools to make those novels successful."
When you choose to study creative writing at SNHU, you have the option to stay with the general track – which gives you the flexibility to study a variety of genres – or you can opt to add one of our 4 concentrations to your degree: fiction, nonfiction, poetry or screenwriting.
Career Outlook
If exploring creative careers sounds appealing, an online creative writing degree can prepare you for a variety of positions, including author, advertising copywriter, editor, ghostwriter, journalist, playwright, screenwriter and speechwriter.
The BLS notes that writers and authors held about 131,200 jobs in 2019.1 The largest employers of writers and authors were:
Self-employed workers:

63%

Professional, scientific and technical services: 10%
Information: 10%
Performing arts, spectator sports and related industries: 3%
Religious, grantmaking, civic, professional or similar: 3%
And with today's technology, it's easy for writers and authors to work from just about anywhere as long as they have internet access – meaning jobs aren't limited to major cities anymore.
In addition to the writing skills you'll develop in a creative writing degree program, you could also pick up a handful of other career skills1 the workforce desperately needs, like:
Adaptability:

Adapt to updates in software platforms and programs, including various content management systems (CMS).

Creativity: Develop interesting plots, characters or ideas for new stories.
Critical-thinking skills: Understand concepts that must be conveyed through writing.
Determination: Gain the focus to meet deadlines.
Persuasion: Convince others to feel a certain way about a good or service – especially if you choose a career in advertising.
Social perceptiveness: Develop an understanding of how readers respond to and connect with your work.
Start Your Journey Toward an Online Creative Writing Degree
Why SNHU for Your Creative Writing Degree
Flexible
With no set class meeting times, you can learn on your schedule and access online course materials 24/7.
Affordable
Take advantage of some of the lowest online tuition rates in the nation, plus financial aid for those who qualify. We also make it easy to transfer to SNHU by accepting up to 90 credits from your previous institution.
Respected
Founded in 1932, Southern New Hampshire University is a private, nonprofit institution with over 100,000 graduates across the country. SNHU is regionally accredited by the New England Commission of Higher Education (NECHE), which advocates for institutional improvement and public assurance of quality.
Recently, SNHU has been nationally recognized for leading the way toward more innovative, affordable and achievable education:
"Most Innovative" regional university honors from U.S. News & World Report each year since 2015
A $1 million grant from Google.org to explore soft skills assessments for high-need youth
Recognition as a 2017 Digital Learning Innovator by the Online Learning Consortium
Network
At Southern New Hampshire University, you'll have access to a powerful network of more than 200,000 students, alumni and staff that can help support you long after graduation. Our instructors offer relevant, real-world expertise to help you understand and navigate the field. Plus, with our growing, nationwide alumni network, you'll have the potential to tap into a number of internship and career opportunities.
Opportunities
You'll have the chance to share your work with the vibrant creative writing community at SNHU:
The Penmen Review, our online journal that accepts submissions 12 times a year
Word for Word, a bimonthly livestream event featuring published writers reading from their work
Fall Fiction Contest, a short-story competition that offers SNHU scholarships among its prizes
Student Writers Spotlight, a livestream reading showcasing the best of SNHU's creative writing students
96.5% of students would recommend SNHU.2 Discover why SNHU may be right for you.
Part of our mission to expand access to quality higher education means removing the barriers that may stand between you and your degree. That's why you can apply at any time and get a decision within days of submitting all required materials.
Acceptance decisions are made on a rolling basis throughout the year for our 6 (8-week) undergraduate terms.
Simply contact an admission counselor, who can help you explore financial options, answer all your questions and walk you through the application process. Start by:
Test scores are not required as part of your application.
Courses & Curriculum
Southern New Hampshire University is home to one of the largest creative writing programs in the country.
Our unique online creative writing degree allows you to take writing courses from the start. The program features 4 writing workshops, including an advanced workshop in which you'll complete a polished piece in the genre of your choice.
The courses in our BA in Creative Writing can help develop your talent for creating stories, novels and characters and turning them into finished, professional pieces. Whether you choose the general track or a specific genre, you'll learn from published writers with valuable industry insights.
In addition to the courses and electives within the major, SNHU's online writing degree program includes 36 credits of free electives. This leaves you with room to choose courses or a minor in an area of study that you'd like to write about – like history or psychology – or the opportunity to complement your studies with career skills, such as graphic design or marketing. The amount of free electives also makes our creative writing degree an attractive option for transfer students.
Throughout your program, you'll learn from published writers, professional editors, publishers and established literary critics – subject-matter experts who can help guide you to improving your craft.
As a bonus at SNHU, you can choose to further your study of creative writing with one of our popular graduate programs:
Online MA in English and Creative Writing: Building on the learnings from your bachelor's degree, you can choose from the same 4 concentrations – fiction, nonfiction, screenwriting or poetry – in this 36-credit online master's in writing program, which allows you to develop creative works that can contribute to your professional advancement.
Online MFA in Creative Writing: Gain both the writing skills and the professional skills to succeed in areas like marketing, publishing, content writing, teaching and freelancing in this fully online, 48-credit online MFA in creative writing program. You can also focus on a wide range of fiction genres – such as contemporary, romance, young adult or speculative – plus you'll add one of two embedded certificates to your program: professional writing or the online teaching of writing.
Low-Residency MFA in Fiction or Nonfiction: This highly focused 2-year program consists of 4 workshops and 4 in-person, weeklong residencies in New Hampshire. Within the 60-credit low-residency MFA program, you'll complete both a manuscript suitable for submission to editors and a critical essay that's ideal for literary journals.
Curriculum Requirements & Resources
General education courses: All bachelor's students are required to take general education classes, if not obtained in prior coursework. Through these foundation, exploration and integration courses, students learn to think critically, creatively and collaboratively, giving you the edge employers are looking for.
Technology resources: We provide cloud-based virtual environments in some courses to give you access to the technology you need for your degree – and your career. Learn more about our virtual environments.
Earn math credits for what you already know: Save time and tuition with our Pathways to Math Success assessments. Depending on your scores, you could earn up to 12 math credits – the equivalent of 4 courses – toward your degree for less than $50 per assessment.
List of Courses
Courses May Include
BA in Creative Writing and English Online
ENG 226
Introduction to Creative Writing
An introductory creative writing course designed to acquaint students with the craft of creative writing and the skills that will be required in subsequent creative writing workshops. Students will explore such craft issues as point of view, voice, characterization, dialogue, setting, conflict, rhythm, imagery, poetic structure, and dramatic scene development. Students will be expected to submit a number of writing exercises, including stories and poems. Student will also be expected to read and comment on their peers' writing with thoughtful and constructive criticism, as well as read and discuss published work.
ENG 340
Context of Writing: Writers/Publishing
ENG 340 is a survey course in contemporary literature designed for students interested in creative writing. Students will study contemporary American literature from a writer's perspective with a special focus on prose style, structure, scene development, and other elements of the craft of writing. Students will also be introduced to the workings of the American publishing industry, including the roles of literary agent and editor.
ENG 350
The English Language
This course is an introduction to the following topics in English linguistics: history of English, etymology, vocabulary (morphology), phonology, dictionaries, syntax, semantics, dialects, discourse analysis, and child language acquisition. The course is designed for students who want to learn about the English language as preparation for teaching, or for becoming better writers, or for studying literature. Students will have the opportunity to research, write about, and present on a linguistic topic of individual interest such as the language of advertising or propaganda.
ENG 431
Advanced Creative Writing
This course is designed to support a sequence of writing workshops in the creative writing and English major, to provide students serious about their writing an opportunity to study a particular genre (fiction, poetry, scriptwriting or nonfiction) beyond the 300-level workshops. The course also prepares the student for his or her senior thesis in creative writing. In addition to extensive reading within the chosen genre, workshops require participation in class discussions, student presentations and analyses of other students' work. Select class periods will be devoted to individual tutorials with the instructor.
FAS 201
Introduction to Humanities I
This course offers vocabulary, understanding and appreciation of the visual arts in their cultural contexts in history, religion, literature, music and ideas. It focuses on the achievements of ancient Greece and Rome, the medieval period and the Renaissance while also exploring related issues in non-European cultures. May be taken independently of FAS-202.
FAS 202
Introduction to Humanities II
This course offers vocabulary, understanding and appreciation of the visual arts in their cultural contexts in history, religion, literature, music and ideas. It focuses on the cultural periods of the Baroque, the Enlightenment, Romanticism and Early Modernism while also exploring related issues in non-European cultures. May be taken independently of FAS-201.
LIT 300
Literary Theory
This course is an introduction to the major schools of contemporary critical theory, and an examination of principal exponents of these theories. The student will become familiar with the most important features of psychoanalytic criticism, Marxism and feminism and examine the meaning of structuralism and post-structuralism. In addition, the course affords an opportunity to practice applying the theories to specific literary texts.
LIT 319
Shakespeare
Students in LIT 319 study selected Shakespearian comedies, tragedies and chronicle plays. The course also provides the students with a general overview of the Elizabethan era and the world in which Shakespeare lived and worked.
Total Credits: 120
Minimum Hardware Requirements
| Component Type | PC (Windows OS) | Apple (Mac OS) |
| --- | --- | --- |
| Operating System | Currently supported operating system from Microsoft. | Currently supported operating system from Apple. |
| Memory (RAM) | 8GB or higher | 8GB or higher |
| Hard Drive | 100GB or higher | 100GB or higher |
| Antivirus Software | Required for campus students. Strongly recommended for online students. | Required for campus students. Strongly recommended for online students. |
| SNHU Purchase Programs | | |
| Internet/ Bandwidth | 5 Mbps Download, 1 Mbps Upload and less than 100 ms Latency | 5 Mbps Download, 1 Mbps Upload and less than 100 ms Latency |
Notes:
Laptop or desktop?  Whichever you choose depends on your personal preference and work style, though laptops tend to offer more flexibility.
Note:  Chromebooks (Chrome OS) and iPads (iOS) do not meet the minimum requirements for coursework at SNHU. These offer limited functionality and do not work with some course technologies. They are not acceptable as the only device you use for coursework. While these devices are convenient and may be used for some course functions, they cannot be your primary device. SNHU does, however, have an affordable laptop option that it recommends: Dell Latitude 3301 with Windows 10.
Office 365 Pro Plus is available free of charge to all SNHU students and faculty. The Office suite will remain free while you are a student at SNHU. Upon graduation you may convert to a paid subscription if you wish. Terms subject to change at Microsoft's discretion. Review system requirements for Microsoft 365 plans for business, education and government.
Antivirus software: Check with your ISP as they may offer antivirus software free of charge to subscribers.
Tuition & Fees
As a private, nonprofit university, we're committed to making college more accessible by making it more affordable. That's why we offer some of the lowest online tuition rates in the nation—and haven't raised our costs in a decade.
We also offer financial aid packages to those who qualify, plus a 30% tuition discount for U.S. service members, both full and part time, and the spouses of those on active duty.
| Online Undergraduate Programs | Per Course | Per Credit Hour | Annual Cost for 30 credits |
| --- | --- | --- | --- |
| Degree/Certificates | $960 | $320 | $9,600 |
| Degree/Certificates (U.S. service members, both full and part time, and the spouses of those on active duty)* | $675 | $225 | $6,750 |
Tuition Rates are subject to change and are reviewed annually. *Note: students receiving this rate are not eligible for additional discounts.
Additional Costs No Application Fee, $150 Graduation Fee, Course Materials ($ varies by course)
Frequently Asked Questions
What kind of writing degrees are there?
There are a wide variety of writing degrees that can help prepare you for your ideal writing career, including a BA in Creative Writing and graduate programs such as our online MA and MFA in creative writing programs and low-residency MFA in fiction or nonfiction.
A creative writing bachelor's degree will give you a strong foundation of writing skills and help you hone your craft. You'll also gain a better understanding of the publishing industry and build a portfolio of writing samples you can use when applying for jobs.
SNHU's creative writing degree offers 4 concentrations to help you focus on a specific genre, improve your knowledge, develop genre-specific skills and help you become more marketable in the workforce.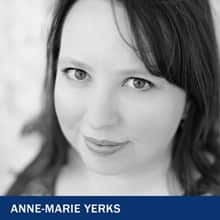 "It's important to have a degree in writing or English because you'll learn how to write properly and get practice writing in all different forms," said Anne-Marie Yerks, adjunct faculty for the MFA in fiction writing program at Southern New Hampshire University. "You also need a degree so that people will respect what you do and feel confident about hiring you."
What do you learn in a creative writing major?
As a creative writing major, you'll build a strong understanding of the English language and learn how to use the elements of storytelling to write everything from nonfiction essays to poetry.
But writing won't be your only subject of study. You'll also read well-known literature, analyzing the work of writers like Shakespeare to inspire and inform your own writing.
You'll learn from professors with real-world experience as authors, publishers and literary critics and will explore the workings of the publishing industry.
As a creative writing major, you'll graduate with the key critical thinking, communication and collaboration skills you need for a career as a journalist, editor, copywriter, author and more.
What is the best degree for a writer?
The best writing degree is the one that helps you prepare for the job you want and gives you a strong foundation of writing skills and experience.
At Southern New Hampshire University, creative writing students dive deep into the English language and great works of literature. By reading and analyzing great works of literature, you'll be able to learn the art of storytelling and develop your own writing style.
Interested in a particular writing career? Degree concentrations allow you to focus your learning on a specific genre of creative writing and can give you a leg up when applying to writing jobs.
If you dream about becoming a novelist, a bachelor's degree in fiction writing will prepare you for a life of storytelling, helping you hone your writing skills and enhance your understanding of plot, narrative voice and character.
A bachelor's degree in nonfiction writing can prepare you for a career as a journalist, author or communications manager, helping you combine research and observation with compelling storytelling.
If poetry is your passion, a creative writing bachelor's degree with a poetry concentration will help you develop your personal style and build a portfolio. You'll study the poetry of others and regularly write, read and critique poems with your peers in poetry workshops.
A screenwriting degree offers a special focus on story structure, character development and the visual medium of film. You'll explore writing for feature-length and short films, television episodes, commercials and internet-based video.
How long does it take to get a bachelor's degree in creative writing?
It depends. SNHU's creative writing bachelor's degree program requires 120 course credits to graduate and typically takes about 4 years to complete.
If you've attended college before, you may be able to transfer credits to your degree program and save time (and money). We accept up to 90 transfer credits toward your program here, with free transfer credit evaluations that let you see how your existing credits can be applied to your new degree.
It's also important to consider your other responsibilities. If you can attend school full time and take on a full course load each semester, you'll complete your degree faster. If you work full time or have a family and need to fit your learning into an already busy schedule, you may need to complete your degree at a slower pace.
What jobs can you get with a creative writing degree?
Starting a writing career doesn't have to mean becoming an author. In fact, writers are needed across a variety of industries, from business and entertainment to engineering and marketing.
Some writing jobs1 you may explore include:
Author: Use storytelling skills to write everything from children's books and novels to biographies, essays and memoirs.
Editor: Apply your understanding of the written word to plan, review and revise content for publication in books, periodicals or online platforms.
Copywriter: Promote a product, service or organization with content for advertisements, marketing campaigns or websites.
Journalist: Research topics, investigate story ideas and interview sources to write compelling nonfiction articles for newspapers, magazines, blogs and television news programs.
Screenwriter: Use the power of writing to create visual and auditory experiences for everything from major blockbuster films to television episodes and commercials.
Speechwriter: Write speeches for business leaders, politicians and others, using words to engage with and move an audience.
Technical writer: Prepare instruction manuals and how-to guides to clearly communicate complex ideas and technical information.
Is screenwriting creative writing?
Of course. Screenwriting requires a strong foundation of writing skills and creativity to take a film, television episode or commercial from an idea to the screen.
Screenwriters are the storytellers of the entertainment industry. As a screenwriter, you'll use character, dialogue, setting and other visuals to engage an audience.
A screenwriting degree can help set you apart from others in the industry and give you the skills you need to bring a story to life on screen.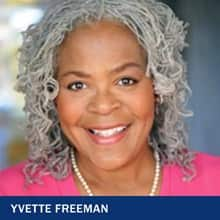 For Yvette Freeman '15, an actor known for her roles on shows like "ER," "Days of Our Lives," "CSI: Crime Scene Investigation" and "Pretty Little Liars," earning an online screenwriting degree at SNHU was critical to her move from acting into screenwriting.
"Everybody in Hollywood has a screenplay in their drawer," said Freeman. "I want to pull mine out and get them made. No more hiding."
References
Sources & Citations (1, 2)
1 Bureau of Labor Statistics, U.S. Department of Labor, Occupational Outlook Handbook, on the internet, at:
https://www.bls.gov/ooh/media-and-communication/writers-and-authors.htm (viewed May 4, 2021)
https://www.bls.gov/ooh/media-and-communication/editors.htm (viewed May 4, 2021) https://www.bls.gov/ooh/media-and-communication/reporters-correspondents-and-broadcast-news-analysts.htm (viewed May 4, 2021)
https://www.bls.gov/ooh/media-and-communication/technical-writers.htm (viewed May 4, 2021)
Cited projections may not reflect local and/or short-term economic or job conditions and do not guarantee actual job growth.
2According to more than 9,200 SNHU online students in survey responses from the fall of 2019.