Earn an Economics Master's Degree
$637/credit (36 credits total)
No GRE/GMAT required
24/7 online accessibility – attend class when and where it's convenient
Median salary of $105,630 for economists1
Complete in as few as 15 months, or at your own pace
6% projected job growth for economists through 20311
Online Master's in Economics Program Overview
Does an economic swing put your investigative mind into overdrive? Do you see the world through a mathematical lens? Do you draw dotted lines between local and global markets and the current events that surround them?
If you're the type of person who enjoys solving tough problems and working with numbers, a Master of Science (MS) in Applied Economics may be for you.
Economics is the weaving together of science, sociology, history, philosophy and mathematics to forecast futures and apply understanding to the past. Quite simply, economics is the ability to make informed decisions based on data.
"It all comes back to decision making," said Sutton Puglia, an adjunct instructor at SNHU and a government economist. "Economists want to understand why things are happening and why people are making the decisions they do."
Online master's in economics students will explore diverse theoretical schools of thought and focus on the analysis of economic variables and the efficient use of resources. Students can emerge from the program with a balanced understanding of microeconomics, macroeconomics and econometric theory.
What You'll Learn
Communication methods for economic principles, findings & risk
Organizational analysis using economic theories & principles
How to merge data analysis & econometrics into research studies
Effective data analysis & reporting
Evaluation tactics for decision making
How You'll Learn
At SNHU, you'll get support from day 1 to graduation and beyond. And with no set class times, 24/7 access to the online classroom and helpful learning resources along the way, you'll have everything you need to reach your goals.
Career Outlook
"In pretty much every field, there is going to be a place for economists," said Sutton Puglia, an adjunct instructor at SNHU and a government economist.
That's because economists study the reasoning behind decisions people make and are interested in using data to boost profits, create better public policy or conduct research.
As a student in the online master's in economics program, you'll develop necessary workforce skills like:
Data collection
Data processing
Investigative questioning techniques
Building advanced economic models
Formulating problem statements and hypotheses
Econometric and empirical analysis
Communication and presentation of findings
Graduate Alexia Engel '21 said she also frequently uses advanced statistical analyses from the program, while Nathan McBeath '20 often goes back to the research and presentation tactics he learned.
Because economists are responsible for so much of an organization's strategy, it's no wonder that the need for economists is on the rise.
Job Growth
According to the U.S. Bureau of Labor Statistics, career opportunities for economists are expected to grow 6% through 2031.1
Salary
The median annual salary for economists in 2021 was $105,630.1
Understanding the numbers
When reviewing job growth and salary information, it's important to remember that actual numbers can vary due to many different factors—like years of experience in the role, industry of employment, geographic location, worker skill and economic conditions. Cited projections do not guarantee actual salary or job growth.
According to the BLS, the largest employers of economists1 in 2021 were:
Federal government, excluding postal service: 28%
Management, scientific and technical consulting services: 17%
Scientific research and development services: 12%
State government, excluding education and hospitals: 10%
Finance and insurance: 5%

With your master's degree in economics, you'll have a breadth of career roles to consider — many of which offer a job growth projection rate1 through 2031:
Budget analyst: 3%
Financial analyst: 9%
Market research analyst: 19%
Operations research analyst: 23%
Political scientist: 6%
Urban and regional planner: 4%
"The nice thing about economics is that you can build your skill set, grow and make a field for yourself in any number of industries," Puglia said.
For example, Engel built off the learnings from her sociology degree, where she learned that sociologists and economists often conduct research together. "While the case studies presented understandably focus on business problems, the concepts can also be applied to social problems," she said.
It all helped lead her to the right role.
McBeath took part in the program to advance his career.
"I wanted to hone my knowledge of the subject matter in hopes of being able to apply my learned concepts to the workplace," he said. "The program did meet my expectations by exposing me to new and challenging concepts that were highly relevant to the work that I now complete on a daily basis."
As a candidate for the master's in applied economics degree online at SNHU, you'll acquire both the interpretive and scientific skills needed to become an expert decision-maker and thought leader in your chosen profession – whichever path you choose.
Where Could You Work?
Government
Prepare reports and monitor spending for public and private institutions.
Securities
Assess stock, bond and investment performance to help others make financial decisions.
Insurance
Study market conditions to examine potential sales of a product or service.
Finance
Use mathematical and analytical methods to help organizations make better decisions.
Technical Services
Research political ideas and analyze governments, policies and political trends.
Engineering
Develop land use plans that help create communities and accommodate population growth.
Start Your Journey Toward an Online Economics Degree
Why SNHU for Your Master's in Economics
Flexible
With no set class meeting times, you can learn on your schedule and access online course materials 24/7.
Affordable
As part of our mission to make higher education more accessible, we're committed to keeping our tuition rates low. In fact, we offer some of the lowest online tuition rates in the nation.
Prior coursework and work experience could also help you save time and money. SNHU's transfer policy allows you to transfer up to 12 credits from your previous institution. You could also earn college credit for previous work experience.
Respected
Founded in 1932, Southern New Hampshire University is a private, nonprofit institution with over 160,000 graduates across the country. SNHU is accredited by the New England Commission of Higher Education (NECHE), a regional accreditor, which advocates for institutional improvement and public assurance of quality.
Recently, SNHU has been nationally recognized for leading the way toward more innovative, affordable and achievable education:
"Most Innovative" regional university honors from U.S. News & World Report each year since 2015
A $1 million grant from Google.org to explore soft skills assessments for high-need youth
Recognition as a 2017 Digital Learning Innovator by the Online Learning Consortium
Network
At Southern New Hampshire University, you'll have access to a powerful network of more than 300,000 students, alumni and staff that can help support you long after graduation. Our instructors offer relevant, real-world expertise to help you understand and navigate the field. Plus, with our growing, nationwide alumni network, you'll have the potential to tap into a number of internship and career opportunities.
93.6% of online students would recommend SNHU (according to a 2022 survey with 17,000+ respondents). Discover why SNHU may be right for you.
Expanding access to quality higher education means removing the barriers that may stand between you and your degree. That's why you can apply at any time and get a decision within days of submitting all required materials:
Acceptance decisions are made on a rolling basis throughout the year for our 5 graduate terms.
If you're ready to apply, follow these simple steps to get the process going:
Preparing You for Success

Alexia Engel '21
"I was fortunate to land my dream job as I neared the completion of my program. This degree will help me meet the minimum qualifications for positions I may seek in the future."
Courses & Curriculum
The faculty team for SNHU's online master's in economics is replete with experts who bring their real-world experience to the classroom.
From corporate vice presidents with prestigious certifications and PhDs working in global marketplaces to certified small business advisors and government consultants, this cross-section of know-how is among the best in higher education.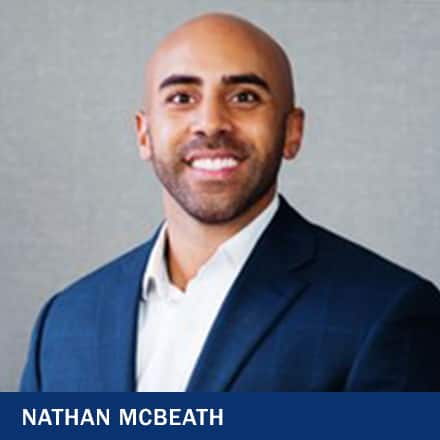 "The professors did a great job of supporting questions and presenting ample opportunities to learn the subject matter and be successful in the various tasks required within the curriculum," said Nathan McBeath '20.
The online master's in economics offers an exciting curriculum. A course in game theory allows you to grow confidence in negotiations and conflict resolution. Your mathematics and statistics class shows you the methods used today in the economics field. And your capstone gives you the opportunity to synthesize and integrate the knowledge and skills you've developed throughout your online master's degree program at SNHU.
"The Applied Economics Capstone really stood out to me because I was able to apply the economic concepts I learned throughout the program to a topic of my choosing," said Alexia Engel '21.
McBeath agreed.
"My favorite class was the economics capstone due to the rigorous research requirements and the in-depth final project and presentation," he said. "This course required a deep understanding and application of concepts and was overall enjoyable for me since I am fascinated by the subject matter and was able to select my own thesis topic."
Plus, you'll also have the chance to focus on other areas of economics through 4 elective courses, which are included to round out your program. Combine your passion for the environment with a natural resource economics class, or dive deep into global markets with an international corporate finance course.
The curriculum has had real-world value for both Engel and McBeath.
"I was originally attracted to applied economics because I wanted to learn more about the distribution of scarce resources while conducting quantitative analyses and making recommendations based on quantitative data," Engel said. Today, she has "colleagues tell me that hearing about my experience has inspired them to consider pursuing a graduate degree as well. Colleagues have also asked me about my experience at SNHU as they research programs they are interested in pursuing."
McBeath said that what he learned in the program has helped his resume and LinkedIn profile stand out.
"In most cases, I have been one of the only staff members to have completed a graduate degree at my level and age," he said.
Don't have an economics or business background? SNHU offers foundation courses for students who have neither an economics degree nor a business degree. Depending on your background, you may be required to take courses like:
Economics for Business
Financial Reporting and Analysis
Mathematics and Statistics for Business
For Engel, who entered the program with an undergraduate social science degree, found that the foundation courses were one of the benefits of studying at SNHU without having a business background.
"The instructors were always engaging and supportive," she said. "I recall one instance where an instructor spoke with me over the phone to help me with a concept I was having difficulty understanding."
List of Courses
Courses May Include
MS in Applied Economics Online
ECO 505
Introduction to Graduate Economics
This course serves as an introduction to economics at the graduate level. Exploration of the major schools of thought in economics as well as a historical approach to economics will introduce students to graduate level studies in economics. The historical review of economic theory will provide the basis for economic research. The course will explore economic agents and their interaction with the markets. An interdisciplinary approach will be used for this course in order to show the effects of economic thought and analysis through different areas.
ECO 510
Mathematics and Statistics for Economics
This course will explore the more advanced areas of statistics and math, with a focus on economics and the methods that are mostly used in the applied economics field. The course will build on the mathematics and statistics background that the students have explored in previous courses. Advance regressions methods will be used, and a number of tools will be used for calculation. This course prepares the students in the Applied Economics degree for the advanced courses in econometrics.
ECO 520
Microeconomics Theory and Analysis
This course serves as a graduate-level introduction to advanced microeconomic theories and the application of these theories. The course will look at irrational versus rational decision making, market structure, market failure, resource markets, and other microeconomic principles. Modern theory of consumer behavior and theory of the firm will be discussed, along with optimization models for achieving and analyzing productive, allocative, and distributive efficiency.
ECO 530
Macroeconomics Theory and Analysis
This course serves as a preparation for graduate economic research. The course will explore the three major schools of thought and will lay the groundwork for macroeconomic research. Through examples of static macroeconomic models and theoretical analysis, students will be introduced to macroeconomic research. The economics of growth will be given particular focus.
ECO 540
Game Theory and Industrial Organization
This course serves as an exploration of game theory and its applications in economic analysis. Various models of static and dynamic games are explored, along with the applications of game theory in negotiations, voting, conflict resolution, and pricing decisions. The course also reviews industrial organization theory, exploring the interaction between the firm and the market, and the linkage between market structure, firm conduct, and economic performance. The ideas of market power and its regulation through government policy, and the firm's price and non-price strategic behaviors will be discussed.
ECO 620
Applied Econometrics I
This course looks at common econometric models, with a focus on regression models. Through empirical work and analysis, the students will extend their understanding of econometric theory. The course will provide an understanding of the relationship between economic variables that can be used for statistical estimation. The students will learn how to use observational data and how to construct econometric models and methods.
ECO 625
Applied Econometrics II
This course serves as an extension of ECO 620, providing an even more in-depth look at econometric theory and analysis. Students will build on the methods and models learned throughout the program and will be introduced to forecasting, nonparametric analysis, maximum likelihood, etc.
ECO 700
Applied Economics Capstone
This capstone course is the culminating experience for the M.S. in Applied Economics program. The aim of the capstone is to assess students' ability to synthesize and integrate the knowledge and skills they have developed throughout their coursework, rather than introducing new concepts. This course is structured to support student success in fulfilling program requirements.
Total Credits: 36
Minimum Hardware Requirements
| Component Type | PC (Windows OS) | Apple (Mac OS) |
| --- | --- | --- |
| Operating System | Currently supported operating system from Microsoft. | Currently supported operating system from Apple. |
| Memory (RAM) | 8GB or higher | 8GB or higher |
| Hard Drive | 100GB or higher | 100GB or higher |
| Antivirus Software | Required for campus students. Strongly recommended for online students. | Required for campus students. Strongly recommended for online students. |
| SNHU Purchase Programs | | |
| Internet/ Bandwidth | 5 Mbps Download, 1 Mbps Upload and less than 100 ms Latency | 5 Mbps Download, 1 Mbps Upload and less than 100 ms Latency |
Notes:
Laptop or desktop?  Whichever you choose depends on your personal preference and work style, though laptops tend to offer more flexibility.
Note:  Chromebooks (Chrome OS) and iPads (iOS) do not meet the minimum requirements for coursework at SNHU. These offer limited functionality and do not work with some course technologies. They are not acceptable as the only device you use for coursework. While these devices are convenient and may be used for some course functions, they cannot be your primary device. SNHU does, however, have an affordable laptop option that it recommends: Dell Latitude 3301 with Windows 10.
Office 365 Pro Plus is available free of charge to all SNHU students and faculty. The Office suite will remain free while you are a student at SNHU. Upon graduation you may convert to a paid subscription if you wish. Terms subject to change at Microsoft's discretion. Review system requirements for Microsoft 365 plans for business, education and government.
Antivirus software: Check with your ISP as they may offer antivirus software free of charge to subscribers.

Tuition & Fees
Tuition rates for SNHU's online degree programs are among the lowest in the nation. We offer a 25% tuition discount for U.S. service members, both full and part time, and the spouses of those on active duty.
Online Graduate Programs
Per Course
Per Credit Hour
Annual Cost for 15 credits
Degree/Certificates
$1,911
$637
$9,555
Degree/Certificates
(U.S. service members, both full and part time, and the spouses of those on active duty)*
$1,410
$470
$7,050
Tuition rates are subject to change and are reviewed annually.
*Note: students receiving this rate are not eligible for additional discounts.
Additional Costs:
Course Materials ($ varies by course). Foundational courses may be required based on your undergraduate course history, which may result in additional cost.
Frequently Asked Questions
There are as many definitions of economics as there are economic theories. Paul A. Samuelson, widely considered the father of modern economics, calls it "the study of how men and society choose, with or without the use of money, to employ the scarce productive resources which have alternative uses, to produce various commodities over time and distribute them for consumption now and in the future among various people and groups of society."
In similar terms, the American Economic Association (AEA) defines economics as the study of scarcity, how people use resources and respond to incentives, and how we make decisions. It involves wealth and finance, says the Nashville, TN-based nonprofit publisher of economics research, but it's not all about money.2
In the broadest sense, economics weaves together science, sociology, history, philosophy and mathematics to forecast futures and apply understanding to the past. Increasingly, modern-day economics is the ability to make informed decisions based on data.
What jobs can you get with an economics degree?
The American Economic Association (AEA) cites a wide variety of positions held by economists. They are professors, government advisors and private sector consultants. They use theoretical models or empirical data to evaluate programs, study human behavior and explain trends. Their work impacts everything from global public policy to everyday household decisions.2
According to the U.S. Bureau of Labor Statistics (BLS), many economists work in federal, state and local government. Federal government economists collect and analyze national economic data, including employment, prices, productivity and wages. Corporate economists look at consumer demand and sales to help businesses foresee how the economy will affect their profits. Economists also work for international organizations, research firms and think tanks in both the public and private sector.1
Is economics a good major for the future?
Business Insider, the largest business news site on the web, recently reported on the future of economics.3 It said the majority of the world's top economists agree on the vital role economics will continue to play in solving the world's biggest issues. It also identified 4 trends most likely to affect the field of economics, including:
Greater opportunities for women, with a focus on mentoring and diversity to provide more role models for the next generation of economists
Greater reliance on big data and analytics, with more economists than ever working in the private sector, particularly in e-commerce and other B2C markets
Economics as a peacekeeping tool, using trust as one of the tools of economic analysis to help resolve global conflicts
Driving progress in healthcare, for example the role that technology plays in disease management and the economic forces that make it more affordable
In her book "The Economics of Enough," British economist Diane Coyle discusses a wide range of issues destined to shape the future of economics, including debt, climate change and the demographic challenges of an aging population.4
Are economists in demand?
The BLS forecasts 6% job growth for economists through 2031, faster than the average for all occupations.1 Economists with a master's degree or PhD, strong analytical skills and experience using statistical analysis software have the best job prospects.
"Having analytical capabilities and understanding big data analysis is a strong selling point, especially with the way our economy operates and in today's job market," said Sutton Puglia, a government economist and an adjunct instructor at Southern New Hampshire University. "Economics gives you those skills that you can take and develop in any field."
The BLS cites two factors for the high demand:
Organizations in every major sector use economic analysis and quantitative methods to analyze and forecast business, sales and other economic trends.
The global economy and financial regulations have grown in complexity, while the business environment has become more competitive.
Can you earn a master's in economics online?
Yes! Like many degree programs today, students can conveniently earn their master's in economics online. But when researching schools, it's important to learn more about what the online process is like at each one.
For Nathan McBeath '20, "the term lengths and flexibility of pace are what set the program apart and made it an easy choice for me," he said.
At Southern New Hampshire University, graduate terms are 10 weeks long – allowing you to start your program at the beginning of any of our 5 terms each year. With such short term lengths, you have the opportunity to do 2 courses each term and graduate in as few as 15 months.
"Being able to complete the curriculum from anywhere was a valuable factor that allowed me to pursue an advanced degree while still working and traveling," McBeath said.
Flexibility was just as important for Alexia Engel '21.
"I enjoyed the flexibility of asynchronous courses," she said. "I was still able to reach out to my instructors for help or additional guidance. I was able to connect with classmates through discussion posts or I could also start a connection with them through the class list."
Engel also found the online environment to be filled with support resources that she took advantage of.
"As much as I am happy about the program itself, what has really stood out to me is the tremendous amount of support I have had from instructors, advisors, librarians and other SNHU staff," she said.
How much does a master's in economics cost?
Several factors can affect cost, including tuition and fees, time to completion, financial aid and whether you study online or on campus. The price tag for online programs is typically less than on campus programs, partly because online programs eliminate costs like room and board.
At $637 per credit hour, Southern New Hampshire University's 36-credit online master's in applied economics is one of the nation's most affordable. The university offers a 25% tuition discount for U.S. service members as well as the spouses of those on active duty.
One of the reasons Alexia Engel '21 chose SNHU was because of the "relatively low tuition," she said.
"I had researched other universities as well, and it would have cost me a lot more time and money for the same high quality of education," Engel said.
Do you need a master's for a career in economics?
The Bureau of Labor Statistics states that most economist jobs require either a graduate or post-graduate degree. Further, many positions in business, research or international organizations promote an advanced degree plus work experience. Coursework in statistical analysis software can be particularly helpful.1
While bachelor's degree candidates may qualify for entry-level positions, they may need a master's degree for career advancement.
Which is better, an MBA or a master's in economics?
It's a matter of choosing a general degree over a specialized one, and your career interests have everything to do with it. To help prospective graduate students sort out the differences, U.S. News & World Report asked business school experts to weigh in.5
The consensus: An MBA, online or on campus, builds broad-based business skills with select coursework in economics. A specialized economics degree is for those who want deep expertise in a specific area, such as game theory or statistical analysis.
Related Articles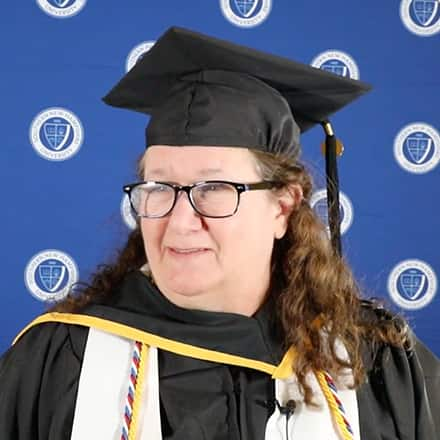 Pamela Judd earned an associate degree in business administration from SNHU while balancing work, kids — and 15 grandchildren. As the first person in her family to graduate with a college degree, she's hoping to serve as an inspiration to her family.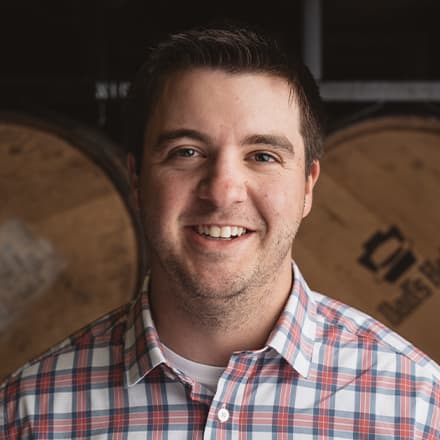 Stephen Hearn wanted more than his bachelor's degree. He wanted to become a Certified Public Accountant, so he looked for a "reputable" business school and found SNHU's master's in accounting program.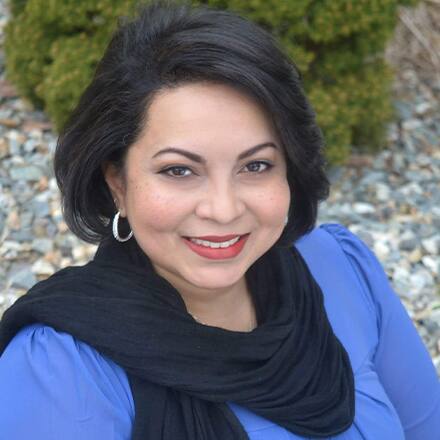 Katrina Jagroop-Gomes dropped out of school when she became a single mother at 23. She later earned her bachelor's degree, which she said, "opened a lot of doors for me." But she wasn't done. Now she has a Master of Business Administration from Southern New Hampshire University.
References
Sources & Citations (1, 2, 3, 4, 5)
1 Bureau of Labor Statistics, U.S. Department of Labor, Occupational Outlook Handbook, on the internet, at:
https://www.bls.gov/ooh/life-physical-and-social-science/economists.htm (viewed Nov. 9, 2022)
https://www.bls.gov/ooh/business-and-financial/budget-analysts.htm (viewed Nov. 9, 2022)
https://www.bls.gov/ooh/business-and-financial/financial-analysts.htm (viewed Nov. 9, 2022)
https://www.bls.gov/ooh/business-and-financial/market-research-analysts.htm (viewed Nov. 9, 2022)
https://www.bls.gov/ooh/math/operations-research-analysts.htm (viewed Nov. 9, 2022)
https://www.bls.gov/ooh/life-physical-and-social-science/political-scientists.htm (viewed Nov. 9, 2022)
https://www.bls.gov/ooh/life-physical-and-social-science/urban-and-regional-planners.htm (viewed Nov. 9, 2022)
Cited projections may not reflect local and/or short-term economic or job conditions and do not guarantee actual job growth.
2American Economic Association, on the internet, at: https://www.aeaweb.org/resources/students/what-is-economics (viewed May 5, 2021).
3Business Insider, on the internet, at: https://www.businessinsider.com/sc/the-future-of-economics-will-look-like-this-2019-10 (viewed May 5, 2021).
4The Library of Economics and Liberty, on the internet, at: https://www.econtalk.org/coyle-on-the-economics-of-enough/ (viewed May 5, 2021).
5U.S. News & World Report, on the internet, at: https://www.usnews.com/education/best-graduate-schools/top-business-schools/articles/2013/04/25/decide-between-an-mba-and-ms-at-business-school (viewed May 5, 2021).