Project Manager Skills, Educational Requirements and Salary Potential
There's an art to making sure things run smoothly. It's not often that things "just work out." More likely, projects flow seamlessly due to a series of tightly woven details, meticulously timed. This is the behind-the-scenes work of a skilled project or operations manager.

You'll find project managers in just about every profession. They are found in the supply chain management, logistics, quality control and just about every other department within most big and small companies. They may be calm and cool by nature or infectiously enthusiastic, but the one thing they all have in common is a bachelor's or master's degree in one of the many project management programs available today.
Is Project Management for Me?
How do you know if there is a future project manager in you? BusinessBee.com outlines some hallmark traits:

A project manager is a strategic thinker, leads changes and is comfortable working through the challenges of complex environments, situations and projects. Project managers have good people skills and communicate effectively. They control costs and increase efficiencies at every turn. This can require creativity, agility, and out-of-the-box thinking.

Does this sound like you?

Are you a team player? Can you see the big picture and break it down to smaller, more manageable tasks? Then, a degree in project management may be the perfect fit for you.

What you might not know about this line of work is that aspiring project managers aren't the only ones flocking to project management degree programs. Art directors, software developers, hotel managers and more are going back to school to learn what it takes to be an accomplished project manager. This allows them to manage and create projects of their own; to lead a team rather than just be a player.

Being a project manager automatically puts you in a leadership role, equipping you to oversee a group, a department, or a particular process within an organization. This makes you appreciably more valuable to current and prospective employers.
What Education Do I Need to Be a Project Manager?
A bachelor's degree in project management online gives you the foundation you'll need to get started on your road to success.

Here is where time, cost and quality management all come together. Learn to execute projects on time, on budget and within scope. The applications are endless. Almost every industry demands top-tier project managers.
In addition to the rewards and challenges that come with managing people and processes, you'll hone all-important and effective communication skills, creative and analytical problem-solving strategies, and understand the key role project management plays in getting a company to its long-term and short-term profit goals.

A degree with a project management concentration prepares you for a career as a project coordinator or program manager in professional, scientific and technical services, as well as manufacturing, finance and insurance.

This degree program should cover the basics and beyond. It is designed for students interested in the production of goods and services and the application of quantitative methods to solve business problems. It also serves students interested in planning for the execution of a variety of projects in the service and manufacturing sectors. The knowledge with which you'll emerge from this comprehensive bachelor's program transforms you from a mere employee into a vital corporate asset.
Should I Get a Master's In Project Management?
There's nothing like a master's degree to get the attention and respect of supervisors, potential employers, colleagues and even peers. It instantly demonstrates an added level of commitment and promises even greater competence. An online master's in project management teaches you to link operations and projects with relevant activities across a broad array of businesses. You'll discuss trends and best-practice topics in operations management, project management, supply chain management, logistics, quality control and management science. First and foremost, you'll learn the importance all of these positions play in a business's big-picture infrastructure. Through collaborative, team-based projects, you will grow familiar with core concepts, language, insights, tools and leadership skills.

Another approach to project management proficiency is an online MBA in Project Management. Like the Master of Science in Operations and Project Management, this MBA teaches you how to plan, monitor, measure and adapt a project from its inception to the end. This is particularly important as more companies move to team-based business models.

You know what else employers like to see? PMP certification. For that, you'll need a Registered Education Provider (REP) of the Project Management Institute (PMI®). Project managers are increasingly turning to REPs for certification training and maintenance. PMI® is the world's largest project management member association, representing more than 600,000 practitioners in more than 185 countries. It's an industry standard. It gives you an extra edge.
The above project management programs have all the ingredients you'll need to succeed, including highly-regarded, accomplished faculty with the advanced academic qualifications and practical experience in operations and project management you'd expect from a first-rate, accredited university.
Run Your Life Better, Too
The skills you learn in project management programs also happen to be indispensable life skills. Watch as the formal training you receive in a project management program goes to work in so many aspects of your personal life. Social gatherings, family events and taking care of the day-to-day responsibilities that come with running a household all require smart organizational habits and planning know-how.

With a degree in project management under your belt, you can use proven techniques to make shorter, sharper work of keeping yourself, your family and your household on task. To some, this translates into merely getting yourself and your kids out the door on time. For others, it means the ability to plan a college reunion for hundreds of people.
You can manage your personal finances better. You can do the job of a general contractor, a volunteer coordinator, a wedding planner, a home-based business owner, and more. Project managers can arguably do it all.
What Is the Salary Potential for Project Managers?
The current forecast for operations managers is as good as it gets. According to the U.S. Department of Labor, job prospects in this field are expected to increase 65% through the year 2018. According to the Project Management Institute®, the number of project management jobs in the healthcare industry alone will grow a staggering 30% by 2020. Anticipated earnings can reach upward of $130,000 a year, according to the U.S. Department of Labor.

In terms of employability and advancement opportunities for project management programs graduates, it comes as no surprise that those with the highest levels of education rise higher, faster. Proficiency in analytical and problem-solving skills is particularly in demand right now. If that becomes your niche, your job application will likely receive even greater interest.

What sorts of positions will you apply for? There's quite a range: operations manager, process improvement manager, inventory manager, quality assurance manager, purchasing manager, supply chain manager, branch manager, operations planner, project manager, project director, program manager, among many others.

If you're already working in a particular field, your project and operations management degree could tee you up for that raise you've been bucking for, a promotion or possibly a coveted partnership offer in your firm. If, on the other hand, you're ready to move on from your current employer, your advanced project management degree could lead to a sizable step up at another company.
A Project Manager Alumni Success Story
Laurie Morgan '16 married right out of high school and quickly became a stay-at-home mom. This put a pause on continuing her education. "This was something I always regretted. I wanted to make the best possible life for my children and me," she shared. After a divorce, Morgan decided that going back to work was important. After so much time off, it was not an easy transition. "I started working part-time preparing taxes and enrolled at SNHU online for my AS in Accounting," she said.

Shortly before she finished her studies, Morgan got a new job with her current employer in the customer service center. She continued studying online toward a bachelor's in business studies with a concentration in organization leadership. At the same time, her employer promoted her from a customer service associate to a supervisor overseeing the company's new hire training program.

Now, Morgan is working on her MS in Operations and Project Management. She said, "Shortly after receiving my BS, I was promoted to manager. My next goal is to become a director. My continued education has definitely helped me obtain my career goals. It has not only helped me hone the skills I need to obtain the career growth that I desire, but has also made me more confident."

As a manager, she is able to develop a team and provide them with career advice and mentorship. "I can also help my own children in ways I would never have been able to if I had not decided to go back to school. Going back to school has been a positive experience for the entire family and has enriched all of our lives. The kids are proud of me, my new husband is proud of me and, most importantly, I am proud of myself."
Continuing Her Education
Karen Lisa Moriarty '13 initially graduated in May of 2013 with a BS in Business Administration with a concentration in organizational leadership. She had returned to college after being out of school for 16 years. "I decided to finish what I started and invest in my self-development and future. At first I was nervous, but the staff and professors provide world-class support and learning that is applicable in everyday lives," said Moriarty.

Though she spent most of her educational career online, she has also been to class on campus. "This journey has been challenging, but incredibly rewarding. The key to my success has been organization, and my strategy of how I choose to plan out my homework for each week," Moriatry said.
Why Become a Project Manager?
So, "Why are companies hiring project managers?" Isn't the question really, "Why wouldn't they?" Project managers make things happen. They are the backbone of almost every company. Without them, a company lacks process, routine, predictability and new ways to do business better. Additionally, the skills learned in project management programs are applicable in a surprising number of work-related and real-life settings, many of which we have discussed here.
Melissa Page is a higher education marketing professional and instructor. Connect with her on LinkedIn.
Explore more content like this article
Global Business and Leadership Professor Susan Losapio: A Faculty Q&A
April 10, 2020
After spending several years in real estate, corporate training and running a consulting agency, Dr. Susan Losapio had the opportunity to join the faculty at SNHU's School of Business. She shared her views on teaching, the importance of education and more as part of our Faculty Spotlight series.
What is an MBA?
April 09, 2020
An MBA – or Master of Business Administration – is a graduate-level business degree designed to give professionals the critical knowledge they need to step into management and leadership roles in companies.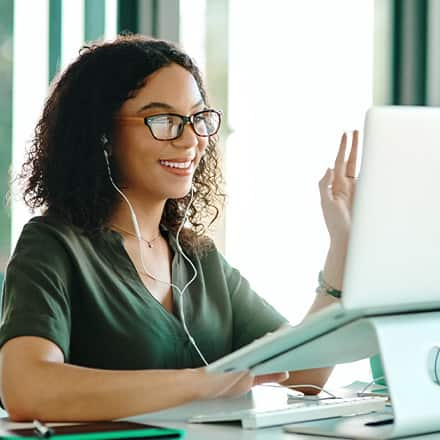 How to Work From Home and Stay Engaged
April 02, 2020
Learning how to work from home can take a bit of reorganization for both your workspace and your mindset. Five seasoned remote employees have some advice to help you make a smooth transition.