What Can You Do With A Master's In Criminal Justice?
Criminal justice is an incredibly important field. From the police officers who protect and serve communities every day to the analysts who crunch numbers to identify criminal trends that need to be addressed, it's a broad and all-encompassing area of employment that has a tangible impact on the daily lives of every person in the U.S. Criminal justice is also a field that has high professional standards and operates under significant public oversight. Because of these factors, having a quality education can make a big difference in the success of your career.
An online MS in Criminal Justice degree can help equip students with the skills and knowledge that they need to thrive in the industry. With courses built around real-life assignments and practical lessons, you'll be amazed at how many answers there are to the question, "What can you do with a master's in criminal justice?"
Why a Master's Degree?
When you consider what to do with a criminal justice degree, you first need to think about how a master's degree in general can benefit your career. Earning a graduate degree in this field doesn't lock you into a specific path of employment. Rather, it broadens your options, opening doors for promotions and other new opportunities that might not otherwise have been available.
Whether you're working as a corrections officer, a forensic investigator or a court system case manager, completing an advanced degree shows employers and supervisors that not only are you equipped with the skills and knowledge to take on greater responsibility in the workplace, but you also have the drive and dedication to pursue an education that goes above and beyond your basic job description.
After decades of serving as an officer with the Manchester Police Department in New Hampshire, Dr. Jeff Czarnec, is now the associate dean of faculty of Criminal Justice and Social Sciences for SNHU Online. He earned a master's degree himself while simultaneously working as a police officer and has seen the benefits both in his own life and in the lives of his students.
"Having a graduate-level degree allows one to be more nimble in response," Czarnec said. "When you talk about preparation in the form of education, what we want to do is create better thinkers; more open-minded thinkers in these specific areas."
In addition to being equipped with knowledge of the most up-to-date best practices and theories in the field, putting in the time and effort to pursue a master's gives you an edge over the competition when you're applying for a new job or promotion. While an undergraduate degree may have previously set someone apart in this area of employment, a master's degree is the new standard that's needed to show that you're a cut above the rest and willing to go the extra mile.
What To Do With A Criminal Justice Degree
After earning a master's degree in criminal justice, you aren't limited to a single career path. There are many fields that benefit from this form of higher education. The program can give you deep insight into criminal justice and the tools to address and respond to challenges specific to the field, preparing you for advancement in most any role within this area of employment.
If you are employed in or would like to work in one of the following facets of criminal justice, an online master's degree in the subject should be particularly helpful for taking your career to the next level:
Law enforcement: While a bachelor's degree is generally not required to become an officer of the law, an increasing number of police academy applicants have some form of higher education. When a force is looking to promote from within or hand out additional responsibility, a bachelor's degree may no longer set you apart in the same way. With a master's degree, doors open for leadership positions in criminal justice. Though these roles will vary depending on the size, needs and resources of the department, you'll be prepared for whatever supervisory or other leadership opportunities are available. According to the U.S. Bureau of Labor Statistics (BLS), first-line supervisors of police and detectives - or sergeants - earned a median yearly salary of $84,260 in 2014.*
Corrections: Whether you're a corrections officer, case manager, probation officer or any other role in the corrections system, keeping up to date on the latest best practices in criminal justice is critical. A master's can give you the skills and knowledge that you need to stay ahead in the field. If you want to climb the ladder in corrections, a higher degree can get you there. You'll be more qualified for positions, such as correctional officer supervisor, that require greater responsibility and leadership abilities, and the degree can set you apart on applications.
Courts: If you're a paralegal, legal administrative assistant or play another part in the court system, a master's in criminal justice can help you develop a deep understanding of current criminological theories and strategies for effective decision-making, shaping you into an appealing candidate for promotion in the workplace. Your knowledge gained through your degree can prepare you to lead no matter what position you're interested in.
Security: Whether you work in a local organization or are aiming for a career in a federal organization, such as the Department of Homeland Security, a master's degree can help you advance your career. It can also help you to land a leadership job in emergency management, where the BLS reported that the median pay for a director was $64,360 a year in 2014.* Your degree can show employers that you are prepared to take on a supervisory role in your current workplace, and can help set you apart from other applicants if you apply for a position in a new organization.
While these specific areas are great fits for this degree, they are by no means the only options when you consider what can you do with a master's in criminal justice. Most any facet of the criminal justice field can benefit from the critical thinking, decision-making and leadership skills that you'll gain in pursuit of your degree, not to mention the knowledge of current theories and best practices laid forth by industry leaders.
Stay On The Cutting Edge Of Counterterrorism
Terrorism is a constant challenge in the current age of public safety and criminal justice. A threat that takes many forms, it's a hot topic in election cycles and job openings at most any level in the field. If you want to set yourself apart when applying for a promotion or new position in criminal justice, having a background in the best practices of counterterrorism and homeland security is a great career move.
Enrolling in an MS in Criminal Justice with a concentration in Advanced Counterterrorism can prepare you for a variety of positions in criminal justice. The courses can prepare you to evaluate the ever-evolving threat posed to the country by acts of terror and those who perpetrate them, and equip you to respond appropriately.
"So many things change constantly that it is important to prepare students for the changes that occur on a daily basis," Czarnec said. "What we deal with today is different than two years ago, and that's different from five years ago. It's about preparing them to think creatively and act nimbly and prepare for the changes."
No matter whether you're in local law enforcement or aiming for a job with a federal agency, an online concentration in counterterrorism and homeland security can give you the information and training that you need to assess and respond to threats of terror. The degree can prepare you to conduct the thorough threat analysis, make the appropriate decisions and guide the correct actions that can help to save lives, dampen hysteria and ensure public safety.
Further Your Career In Public Safety Administration
If you want a career in a supervisory or administrative role, you need to have a firm grasp on the behind-the-scenes workings of criminal justice, including the important realm of public policy. An MS in Criminal Justice with a concentration in Public Safety Administration degree can teach you how policy is implemented at local, state and federal levels, and be prepared to face the administrative challenges that criminal justice organizations must tackle on a daily basis.
Your SNHU Criminal Justice Degree
Whichever program you choose to pursue, a criminal justice master's degree prepares you to take the next step in your career. Whether you're interested in the general program a concentration, what to do with a criminal justice degree is ultimately up to you. You can use the degree to climb the ladder at your current workplace, or leverage it to explore a new and exciting career.
However, the benefits of your degree aren't limited to the effect that it can have on your professional growth and development.
"One of the best benefits of higher education is a great sense of self-achievement, confidence and personal satisfaction. It's something that no matter where you are, they can't take it away from you," Czarnec said. "Completing a master's degree gives working professionals a great sense of satisfaction, that they're continually adding to their own improvement themselves. Are there professional benefits? Sure. But there are also personal benefits to a graduate education as well."
So what can you do with a master's in criminal justice? You can advance your career, better yourself on a personal and professional level, positively impact your community and more.
Pete Davies is a marketing and communications director in higher education. Follow him on Twitter @daviespete or connect on LinkedIn.
*Job market data from the U.S. Bureau of Labor Statistics Occupational Outlook Handbook is intended to provide insight on occupational opportunities and is not to be construed as a guarantee of salary or job title. SNHU cannot guarantee employment.
Explore more content like this article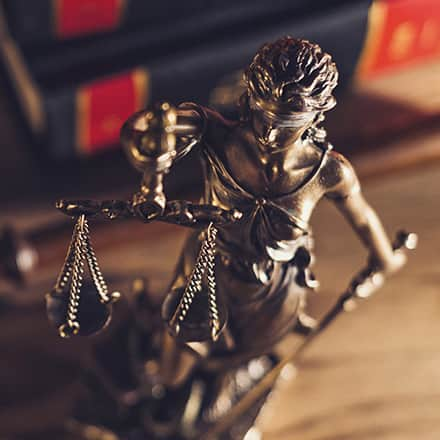 CJ Experts Lead a Virtual Discussion on Domestic Violence During COVID
July 01, 2020
Southern New Hampshire University's (SNHU) Contemporary Justice series hosted a virtual round-table discussion on domestic violence in June with students across social science disciplines and local leaders who work in law enforcement, judicial and victim advocacy roles.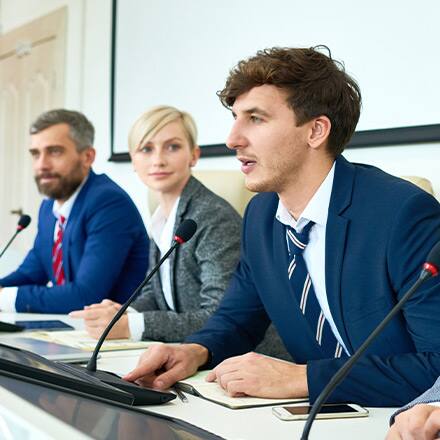 What is Political Science All About?
June 26, 2020
Political science broadly refers to the study of governments, public policies and political behavior both in the United States and abroad, according to the American Political Science Association.