Five Questions with Erin Perry-Schreier
Five Questions is a regular feature in which we interview an SNHU Online staff member. We recently caught up with Assistant Director of Staffing and Training for the Academic Support team Erin Perry-Schreier.
What does your job entail?
My job is to support the academic coaches, the Writing Center, content tutors and learning community facilitators. I train our coaches on best practices in regard to supporting student success. I organize and facilitate their scheduling and any additional support projects they are working on for our students. I also work on refining our workflow for efficiency and to meet the needs of an increasing volume of students.
What does student success look like in your role?
Student success looks like an increase in academic success rates. Success is also hearing from my coaches when they pass along the thank-you notes and emails they receive and share their success stories. It's great to see the direct impact we are having on students.
What do you wish students knew about the Writing Center?
That we are on their team. This is a judgment-free zone and we are here to support them and meet them at whatever level they need. We want students who may be hesitant to ask for help to know we are here for them and that everyone can benefit from extra resources or guidance at some point. We also are able to work with each individual student to tailor the experience, resources and coaching method to fit their current needs, and we really hope students know they should feel comfortable asking for any level of help.
What about your role makes you most proud?
I am very proud to be a part of this process, where we went from a two-person Writing Center to a large department of academic support. When we started, we were only supporting six courses and now we are able to serve all of COCE. It's been quite a ride and has been really exciting to be part of such growth.
What is your passion outside of your work at SNHU?
I have a farm, and my animals, my family and the ecosystem of the farming experience have been a huge passion for me. I know exactly where my food and my family's food comes from. There is something very satisfying to look at your dinner table and say, "this is a zero-mile meal." The idea of being self-sufficient and doing things in a holistic way is very fulfilling. The farm is my white space where I go to chill out. I guess it speaks to my nurturing side; I love to grow things, whether it's produce or an online writing center!
Explore more content like this article
How to Study: 9 Study Tips to Boost Learning
March 27, 2020
Once you've determined what to study in college, the challenge becomes how to study effectively. Luckily, there are plenty of science-backed study habits that can help you boost your learning, improve retention and help you succeed in your degree program.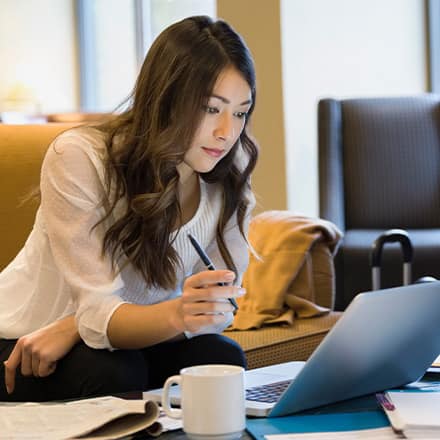 What is a Scholarly Source?
March 26, 2020
If you're not sure how to identify a scholarly source when conducting research, rest assured that you're not alone. Here are some important clues and techniques to help you identify which sources are credible, academic, and above all, scholarly.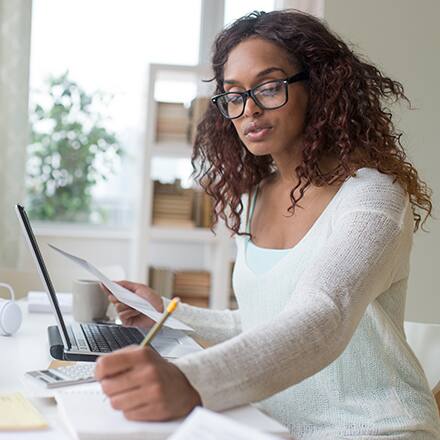 How to Get a Master's Degree
March 25, 2020
Interested in starting a new career or advancing in your current field? Boosting your career potential is one of the benefits of a master's degree. See yourself succeed by exploring how to get a master's degree, from the admission process to master's degree requirements for graduation.