Technology in Healthcare: What it Means for Healthcare Professionals
Wearable technologies, robot-assisted surgery and the growing need to secure health information data are just three of the many ways modern advancements in medical technology are allowing doctors and patients greater access, more data and more exciting and effective diagnostic and treatment options. But many technological advances cut both ways and bring with them questions about affordability and, namely, security that must still be wrestled with by industry leaders.
Changing Attitudes
By some measures, attitudes toward technology in healthcare monitoring, record management and procedures are shifting. More than 70% of 18-44-year-olds would be willing to use tele-medicine or video-conferencing apps to access mental healthcare, while just 43% of those over 44 would be willing, according to a survey published by Pricewater Cooper Health Research Institute last year. That survey also found that:
16% of patients used at least one medical, healthcare or fitness app on a mobile device in 2013. By 2015 that number had doubled to 32%.
Half of the respondents said they would be wary of using a connected device following a hacking incident and 51% would question that device's manufacturer. Another 38% would be wary of getting care at the hospital associated with the device. Internet-connected medical devices are expected to be a $285 billion industry by 2020, according to PWC.
60% are willing to use a mobile device to talk to a physician and 21% have used a mobile device to fill a prescription.
88% are willing to share personal data with their doctor to find new treatments and 73% were willing to share that data to help in the treatment of others.
Among doctors, 81% said mobile access to patients helps coordinate care and 38% said they use email to communicate with patients.
Data Must Be Protected
Pricewater Cooper reported that 2015 saw the first-ever government warning that a medical device suffered a potentially deadly vulnerability. An infusion pump could be hacked to deliver a fatal dose of medication, according to the article. More often than medical devices, healthcare organizations' data was targeted. In 2014, 85% of large organizations had a data breach, nearly 20% of which cost more than $1 million to correct, Pricewater Cooper reported. Those numbers are unlikely to go down without improved security and other protections.
Tech In and Out of the ER
Technology, as it does in nearly every aspect of life, touches all areas of healthcare, notably with the recent popularity of wearable technological devices including digital pedometers connected to the internet like Fitbits, Google Glass and Apple Watches. But many in the healthcare and technology fields envision even more integrated devices and some are even being used and tested now.

For instance, Hospitals and Health Networks Magazine reported a digestible sensor is being tested by a London and California-based company that monitors what medications a patient takes a when. The device, powered by stomach fluids, sends the information to a patch, which then uploads that information to a mobile device. The sensor is meant as a way to increase patients' compliance with medication regimens. The magazine also reported a $10 million competition by XPrize, a nonprofit group, that has challenged teams to build a diagnostic device that can monitor five vital signs continuously for at least 72 hours, and then diagnose up to 15 conditions, including AIDS, COPD and stroke.
Technology Making an Impact
Consumer attitudes are changing. There are vast amounts of medical and financial data demanding greater and more through protections. Science fiction-sounding technological advances in healthcare are driving new possibilities for providers and patients looking for previously impossible treatments and diagnostic pathways. The advances in medical technology are poised to change how we think about and track our health in the years to come.
Explore more content like this article
Nursing Leadership: 5 Tips for Managing Remote Teams
June 29, 2020
Managing a team of employees can be challenging. As more teams move to remote working environments, those challenges have grown and shifted. Remote team management creates new challenges for nurse leaders and managers. Here are 5 tips to help you successfully manage a remote team.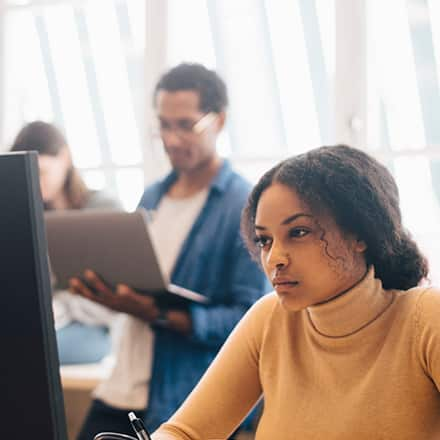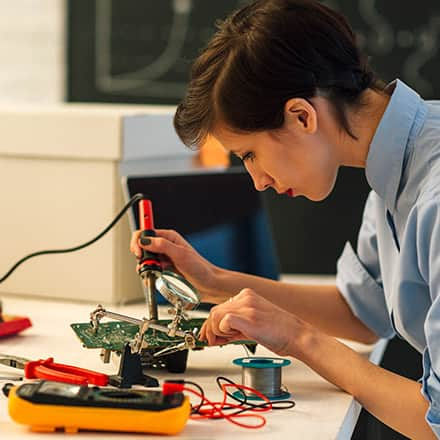 What Does an Electrical Engineer Do?
June 23, 2020
Electrical engineers keep our world running, developing everything from the power plants that provide our homes with electricity to the microchips inside our smart phones.