Build a career in health science
$330/credit (120 total credits)
Accredited by NECHE
Get credit that you deserve - Transfer up to 90 credits
No application fee or SAT/ACT scores required
24/7 access to the online classroom
Finish faster by applying credits from your associate degree in allied health
Health Science Degree Online Program Overview
You're already making a difference through the work you love. Now take it to the next level with the online Bachelor of Science (BS) in Health Sciences from Southern New Hampshire University. It's a flexible, affordable and uniquely tailored way to build on the skills and experience you've acquired professionally and gain the knowledge to take on new challenges in your chosen clinical discipline.
SNHU's transfer-friendly health science degree online is structured to maximize your transfer of credits for prior coursework – so you can make the most of what you've learned previously and take only the classes you need to obtain your bachelor's degree.
The program is designed for clinicians who possess an associate degree in an allied health field– such as dental hygiene, sonography, medical assistance or respiratory therapy, etc. – looking to apply those credits toward completing a bachelor's degree. Transferring in with an associate degree in allied health means you already have credits to apply toward your bachelor's degree. Learn more under Admission Requirements.
Also, take advantage of professional development opportunities available through the health science program.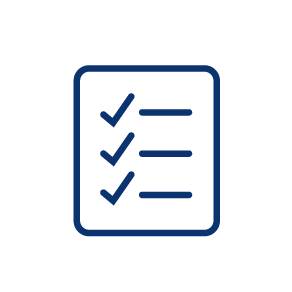 What You'll Learn
Collaboration with diverse healthcare stakeholders
Financial and strategic planning in healthcare
Ethical healthcare decision making
How to use data to improve quality
How to enhance patient care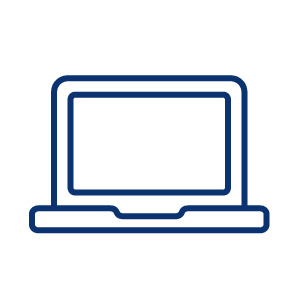 How You'll Learn
At SNHU, you'll get support from day 1 to graduation and beyond. And with no set class times, 24/7 access to the online classroom, and helpful learning resources along the way, you'll have everything you need to reach your goals.
Health Science Career Outlook
Prepare yourself for growing leadership opportunities in your field with SNHU's BS in Health Science.
According to the U.S. Bureau of Labor Statistics, typical entry-level education for medical and health services managers is a bachelor's degree – with some employers preferring a master's degree.1
This degree does not lead to licensure in any allied health field. It is designed to provide the non-clinical management skills in many allied health fields.
Possible Career Paths
The bachelor's program in health sciences can be a perfect way to build on your associate degree and increase your marketability.
For example, if you're currently in a role as a clinical lab technician, dental hygienist, sonographer, medical assistant, occupational therapy assistant, physical therapy assistant, radiographer, or have a similar role, your bachelors could help prepare your for leadership roles like:
Laboratory Manager
Ensure labs operate efficiently and effectively by scheduling staff, reordering supplies, and maintaining all necessary security protocols and standard of quality.
Practice Manager
Develop and implement programs and services in hospitals or other health care settings, including personnel administration, training and coordination of medical staff, and other related functions.
Program Director
Designs, maintains and ensures effectiveness of departmental programs or teams—focusing on organization, administration, evaluation, development, and maintaining high standards of patient quality.
Clinical Coordinator or Director
Direct work activities of medical, nursing, technical, clerical, service, maintenance, and other personnel and provide evaluations and recommendations for optimum performance.
Operations Manager
Establish work schedules and assignments for staff, according to workload, space, and equipment availability to optimize operational efficiency.
Health Services Manager
Ensures effective use of resources, staff, equipment, and services by monitoring the use of diagnostic services, inpatient beds, facilities, and general departmental needs.
Job Growth and Salary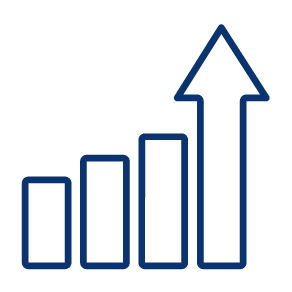 Job Growth
The BLS anticipates a 28% increase in the need for medical and health service managers by 2031, which will intensify the importance of well-qualified, highly experienced individuals ready to meet those needs.1 The growing need for non-management roles tells a similar story – the need for all healthcare occupations is expected to increase 13% through 2031, representing 2 million new jobs.1

Salary
In 2021, medical and health service managers reported a median annual wage of $101,340 – well above the median annual wage for all U.S. employees.1
Start Your Journey Toward an Online Health Science Degree
Why SNHU For Your Health Science Degree
Flexible
With no set class meeting times, you can learn on your schedule and access online course materials 24/7.
Affordable
As part of our mission to make higher education more accessible, we're committed to keeping our tuition rates low. In fact, we offer some of the lowest online tuition rates in the nation.
Prior coursework could also help you save time and money. SNHU's transfer policy allows you to transfer up to 90 credits toward your bachelor's degree and 45 credits for an associate degree from your previous institutions—that means you could save up to 75% off the cost of tuition. You could also save time and money by getting college credit for previous work experience, or by taking advantage of military discounts and employer tuition assistance if available to you.
Respected
Founded in 1932, Southern New Hampshire University is a private, nonprofit institution with over 160,000 graduates across the country. SNHU is accredited by the New England Commission of Higher Education (NECHE), a regional accreditor, which advocates for institutional improvement and public assurance of quality.
Recently, SNHU has been nationally recognized for leading the way toward more innovative, affordable and achievable education:
U.S. News & World Report named SNHU the 2021 Most Innovative University in the North and one of the nation's "Best Regional Universities"
Awarded the 21st Century Distance Learning Award for Excellence in Online Technology by The United States Distance Learning Association (USDLA)
A $1 million grant from Google.org to explore soft skills assessments for high-need youth
Network
At Southern New Hampshire University, you'll have access to a powerful network of more than 300,000 students, alumni and staff that can help support you long after graduation. Our instructors offer relevant, real-world expertise to help you understand and navigate the field. Plus, with our growing, nationwide alumni network, you'll have the potential to tap into a number of internship and career opportunities.
93.6% of online students would recommend SNHU (according to a 2022 survey with 17,000+ respondents). Discover why SNHU may be right for you.
This program requires an associate degree in allied health for admission. An associate degree in allied health can include dental hygiene, medical assistance, respiratory therapy, sonography and more. Ask an admission counselor to confirm that your associate degree applies.
No associate degree in allied health? Don't worry –you still have options:
Start or finish your associate degree in allied health at an accredited college. SNHU also partners with many community colleges throughout the country, to maximize transfer credits and offer tuition discounts.
We offer over 100 online bachelor's programs to choose from, such as healthcare administration and public health, which do not require associate degrees to enroll.
If you're ready to apply, follow these simple steps to get the process going:
If you have questions or need help filling out your application, call 1.888.387.0861 or email enroll@snhu.edu.
Helping Move Your Career Forward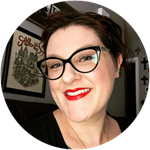 Erin Deleski '21
"In order to advance in my career as a medical lab technician, I needed to obtain a bachelor's degree. A degree in health sciences has now given me the opportunity to seek a more administrative role within the clinical laboratory setting."
Courses & Curriculum
As an associate degree holder in the allied health discipline, you're on the lookout for a credible and comprehensive bachelor's program that maximizes the credits you have already earned. SNHU's health science degree online, with its unique design, enables you to take greater advantage of prior learning, offering an exceptional opportunity for recognition of your associate degree credits.
The online bachelor's in health sciences is specifically designed to help professionals with an associate in the allied health field advance in their field. The program focuses on written and oral communication, computational skills, critical thinking, and societal and cultural context in seven essential core classes.
Curriculum Requirements & Resources
General Education
All undergraduate students are required to take general education courses, which are part of SNHU's newly redesigned program, The Commons. The goal of The Commons' curriculum is to empower you with some of the most in-demand skills, so you can succeed not only in your academic career, but in your personal and professional life too.
Technology Resources
We provide cloud-based virtual environments in some courses to give you access to the technology you need for your degree – and your career. Learn more about our virtual environments.
Earn Math Credits
Save time and tuition with our Pathways to Math Success assessments. Depending on your scores, you could earn up to 12 math credits – the equivalent of 4 courses – toward your degree for less than $50 per assessment. For additional information, or to register for a Pathways to Math Success assessment, contact your admission counselor or academic advisor today.
List of Courses
Courses May Include
BS in Health Sciences Online
HCM 320
Healthcare Economics
Learn about the standard economic principles and tools that healthcare administrators need to utilize for effective decision making within the healthcare industry. Explores a framework for understanding government policies, legislation, pricing, profitability, market supply and demand, and risk issues within the healthcare economic system.
HCM 340
Healthcare Delivery Systems
This course provides an overview of the nature, organization, and function of the continuum of health services found in the United States. Emphasis is placed on the interrelation of cultural, economic, political and social aspects of health care delivery at the federal, state and local level. Topics include health care costs, accessibility of services, governmental influence on health care delivery, private industry role in health care, services for the medically indigent and elderly, ethical issues regarding transplants, reproductive technology, end of life decisions and funding.
HCM 345
Healthcare Reimbursement
This course explores some of the major issues facing the healthcare industry and the effect that public policy and business environment has on a healthcare organization. Emphasis is on supply and demand theory, reimbursement systems, managed care, charge-master management, Case-mix management, DRG prospective payment, insurance, Medicare, Medicaid, governmental regulations, accessibility, eligibility, budgeting, and planning. Students learn to use informational and research tools to make effective management decisions.
HCM 400
Healthcare Finance
This course provides an overview of the two main areas of Healthcare Finance, accounting and financial management. Topics explore include the healthcare financial environment, financial accounting principles, managerial accounting principles, financial management, long-term financing and capital investments.
HCM 491
Health Sciences Capstone
The capstone course is the culminating experience for the Bachelor of Science in Health Sciences. The capstone course provides students with the opportunity to integrate and synthesize the knowledge, skills and attitudes acquired throughout their course work and apply them in a comprehensive project within their clinical specialty, and to assess their level of mastery of the stated program outcomes of their degree program in Health Sciences. Students must have completed 111 credits prior to registration.
IHP 420
Ethical and Legal Considerations of Healthcare
Students in this course examine the role of health care policy and legal, regulatory, and quality control in ethical decision making in healthcare. Students explore concepts and principles of health care policy, legal control, ethical conduct, and regulatory environments and their application to the health care environment. The impact of health care policy and multicultural, socioeconomic, political, legal, and regulatory factors on health care systems is explored.
IHP 430
Healthcare Quality Management
The goal of this course is to introduce students to the management of operations and explore how healthcare organizations can use advance methods to improve healthcare processes, delivery, and outcomes. Specific focus will be on analyzing cycle times (e.g., patient wait times), measuring productivity, streamlining process flows, tracking outcomes and performance metrics, and generally improving health management processes and health outcomes. The process improvement will be measured by how it can improve quality of care and safety of healthcare delivery, reduce waste, and reduce costs. The role of technology and innovative approaches in improving continuing quality improvement in healthcare delivery will be presented.
Total Credits: 120
Minimum Hardware Requirements
| Component Type | PC (Windows OS) | Apple (Mac OS) |
| --- | --- | --- |
| Operating System | Currently supported operating system from Microsoft. | Currently supported operating system from Apple. |
| Memory (RAM) | 8GB or higher | 8GB or higher |
| Hard Drive | 100GB or higher | 100GB or higher |
| Antivirus Software | Required for campus students. Strongly recommended for online students. | Required for campus students. Strongly recommended for online students. |
| SNHU Purchase Programs | | |
| Internet/ Bandwidth | 5 Mbps Download, 1 Mbps Upload and less than 100 ms Latency | 5 Mbps Download, 1 Mbps Upload and less than 100 ms Latency |
Notes:
Laptop or desktop?  Whichever you choose depends on your personal preference and work style, though laptops tend to offer more flexibility.
Note:  Chromebooks (Chrome OS) and iPads (iOS) do not meet the minimum requirements for coursework at SNHU. These offer limited functionality and do not work with some course technologies. They are not acceptable as the only device you use for coursework. While these devices are convenient and may be used for some course functions, they cannot be your primary device. SNHU does, however, have an affordable laptop option that it recommends: Dell Latitude 3301 with Windows 10.
Office 365 Pro Plus is available free of charge to all SNHU students and faculty. The Office suite will remain free while you are a student at SNHU. Upon graduation you may convert to a paid subscription if you wish. Terms subject to change at Microsoft's discretion. Review system requirements for Microsoft 365 plans for business, education and government.
Antivirus software: Check with your ISP as they may offer antivirus software free of charge to subscribers.
University Accreditation
Southern New Hampshire University is a private, nonprofit institution accredited by the New England Commission of Higher Education (NECHE) as well as several other accrediting bodies.
Tuition & Fees
As a private, nonprofit university, we're committed to making college more accessible by making it more affordable. That's why we offer some of the lowest online tuition rates in the nation.
We also offer financial aid packages to those who qualify, plus a 30% tuition discount for U.S. service members, both full and part time, and the spouses of those on active duty.
| Online Undergraduate Programs | Per Course | Per Credit Hour | Annual Cost for 30 credits |
| --- | --- | --- | --- |
| Degree/Certificates | $990 | $330 | $9,900 |
| Degree/Certificates (U.S. service members, both full and part time, and the spouses of those on active duty)* | $693 | $231 | $6,930 |
Tuition Rates are subject to change and are reviewed annually. *Note: students receiving this rate are not eligible for additional discounts.
Additional Costs No Application Fee, Course Materials ($ varies by course)
Frequently Asked Questions
Can I enroll in SNHU's online BS in Health Science program without a degree in the allied health field?
No. But don't worry. If you're looking to start or continue your education without a degree in an allied health field, SNHU also offers:
The option to start or finish your associate degree in allied health at an accredited college. SNHU partners with many community colleges throughout the country to maximize transfer credits and provide tuition discounts.
Over 100 online bachelor's programs to choose from, such as an online healthcare administration degree and online public health degree, which do not require associate degrees to enroll.
SNHU's online BS in Health Science is specifically designed for students with an associate degree in the allied health field.
Our goal is twofold:
First, by offering a BS in Health Science, we want to give working professionals the tools they need to take their careers to their next level. For many, that means assuming a leadership role where their voice is valued, and finding ways to "steer the ship" within their healthcare organization.
Second, we want to offer a seamless pathway between degrees, so our learners won't have to put their lives on hold. This has been one of our university's No. 1 priorities since we first opened our doors in 1932 – and now, more than ever, we're able to make good on that initiative for an even larger and more diverse student population.
According to the Association of Schools Advancing Health Professions – or ASAHP – allied health can be defined as all "health professions that are distinct from medicine and nursing,"2 including, but not limited to:
Cardiovascular technology
Clinical laboratories
Dental hygiene
Diagnostic medical technology
Medical assisting & office management
Neurodiagnostic technology
Nuclear medicine technology
Occupational therapy assistant
Physical therapy assistant
Radiography
Radiation therapy technology
Respiratory therapy
Sonography
Surgical technology
The allied health classification encompasses a wide range of roles under the broad umbrella of healthcare – and accounts for as much as 60% of the entire U.S. healthcare workforce.3 Right alongside nurses and physicians, these professionals are making a major impact on the present and future state of healthcare.
Every day, medical personnel affect patients' lives on an immediate and personal level. By earning a health sciences degree, you can gain the skills and experience you need to help transform the healthcare system from within. The BS in Health Science may open doors for a lab technician to take on a leadership role, where they use data to improve process at their employer's healthcare institution.
If you're still unsure whether or not your prior education or credits will qualify you for the BS in Health Science degree program, reach out to us. One of SNHU's admission counselors would be happy to help.
Can you become a nurse with a health science degree?
A health science degree does not lead to nursing licensure. This program is specifically designed for students who have earned an associate degree in an allied health field and are looking to advance their careers.
If you're interested in becoming a nurse, you'll need to start by earning an associate or bachelor's degree in nursing. SNHU partners with a number of community colleges that offer associate degrees in nursing. From there, you can opt to seamlessly transfer credits to one of our online RN to BSN or online MSN degree programs.
What can you do with a BS in Health Science?
A Bachelor of Science in Health Science from SNHU can help open doors to leadership roles in a variety of healthcare settings.
A graduate of the program will have the ability to think strategically about the many facets of business – from delivery systems and reimbursement to ethical and legal considerations and finance – then apply them to a number of healthcare organizations.
In an industry where team-based care and accountability is the standard, graduates of the BS in Health Science program are uniquely qualified to demonstrate interdisciplinary leadership in the healthcare setting of their choice.
You can gain the knowledge and skills you need to keep up in a fast-moving, complex industry where reform, legislative changes and interdisciplinary, highly educated teams are commonplace.
What is a typical health science salary?
According to the U.S. Bureau of Labor Statistics, the median annual salary for medical and health services managers was $101,340 in 2021 – well above the median annual salary for all occupations in that same time period.1
With that said, there is a wide range of salary expectations for medical and health service managers, as pay expectations vary greatly depending on the setting. Some of the top industries and their annual median salaries in 2021 include state, local and private hospitals ($119,450), government ($117,000), outpatient care centers ($99,540), physician's offices ($98,230) and nursing and residential care facilities ($83,550).1
What education do you need for health science?
While many allied health employees can find entry-level work with an associate degree, leadership or management-level roles often require a bachelor's.
The BS in Health Science offers a transfer-friendly next step from an allied health associate program – saving you time and tuition along the way.
While not required, you also have the option to continue on to a master's program. Graduates of the online BS in Health Science would be well-suited candidates for an MBA in Healthcare Management or our online Master's in Healthcare Administration – but those aren't the only pathways you can take.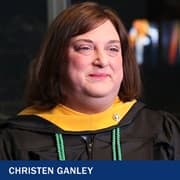 Just ask Christen Ganley '19, a radiation therapist who decided to apply her skills to teaching. It all started when she was a college senior and diagnosed with a malignant brain tumor. "The prognosis was poor, and the outcome was grave," Ganley said.
Always a fighter, Ganley started a research trial at St. Jude's Children's Research Hospital in Memphis, Tennessee. She was able to beat her cancer – twice – and the experiences changed the trajectory of her life.
"It's really hard not to look over your shoulder when cancer has already tapped you twice. But I realized I cannot be defined by cancer, just as I cannot be defined by the letters that follow my name," she said. "What I am defined by is the unyielding character that stood up to cancer and depression and who fights for patient rights."
Now, Ganley continues to fight for patients, helping empower the next wave of healthcare professionals as the clinical coordinator for the Baptist College for Health Science Radiation Therapy Program. Building upon her heath science skill set, she also earned her master's in higher education administration from SNHU in 2019.
"Completing my master's has proven to me that I can see things through to the next level," Ganley said. "I didn't see that in myself before. Perhaps it was because I was faced with life and death, but now I see that the same qualities can be used to take on many other endeavors."
Related Articles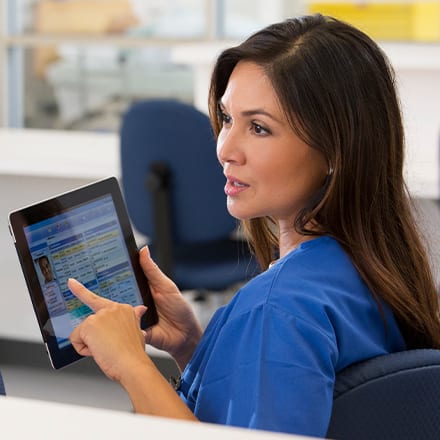 Health information management (HIM) is a critical field within healthcare that involves the secure and accurate documentation, management and analysis of patient health information. It encompasses areas such as coding and revenue cycle, informatics, data analytics and information governance.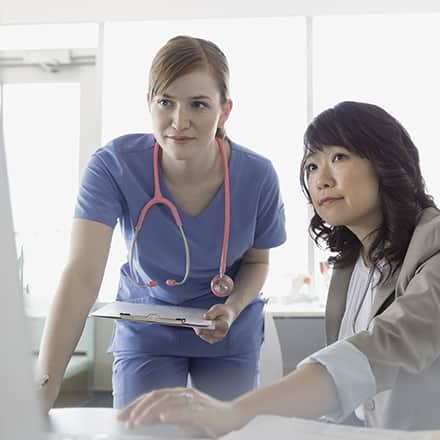 Licensed practical nurses, or LPNs, play a critical role in today's health care system. As an LPN, you can make a difference in patients' lives by attending to their care and comfort. While the time it takes to become an LPN may be shorter than other nursing roles, you need to take certain steps.
If you want a career helping others with opportunities for career growth, learning how to become a CNA could be right for you. Explore the steps you need to take to work as a certified nursing assistant, from education to certification and beyond.
References
Sources & Citations (1, 2)
1 Bureau of Labor Statistics, U.S. Department of Labor, Occupational Outlook Handbook, on the internet at:
https://www.bls.gov/ooh/management/medical-and-health-services-managers.htm#tab-1 (viewed Oct. 21, 2022)
https://www.bls.gov/ooh/healthcare/home.htm (viewed Oct. 21, 2022)
Cited projections may not reflect local or short-term economic or job conditions and do not guarantee actual job growth.
2 What is Allied Health – ASAHP, on the internet, at http://www.asahp.org/what-is (viewed March 18, 2021).