What Is a Terminal Degree?
The faculty job description lists, "Terminal degree required." The college website boasts, "95% of our faculty have a terminal degree in their field."
But what does terminal degree mean? When and why is a terminal degree necessary?
It's not just the general public who are unfamiliar with the term. Even some professionals in higher education are confused, especially since degree programs continue to expand and evolve, while the names of specific terminal degrees often vary by discipline. Still, you shouldn't need an advanced degree to understand terminal degrees, so let's unpack the concept.
Terminal Degrees in Traditional Academic Disciplines
First, it's important to note that the designation 'terminal degree' is used primarily in the United States. Most commonly, it refers to the highest academic degree that can be awarded in a particular field. This is almost always an advanced or graduate degree earned after a bachelor's degree. In the U.S., the highest academic degree available is usually a doctor of philosophy degree, or Ph.D. Someone with a Ph.D in a traditional academic or technical field of study (such as the arts, humanities, sciences, engineering, etc.) can be said to hold a terminal degree.
In some cases, a master's degree qualifies as the terminal degree in a particular field or discipline. For example, the Master of Fine Arts (MFA), which is awarded to artists who have completed graduate studies in creative fields like the visual or performing arts, writing, photography, filmmaking and other areas. While it is possible to get a doctoral degree in select creative fields, the Ph.D has yet to replace the MFA as the requisite terminal degree for arts professors, journalist Daniel Grant wrote in Insider Higher Ed
When it comes to professorships in higher education, many full-time academic faculty positions often require the candidate to hold a terminal degree in their field. This is particularly true for tenure-track positions. By contrast, teaching as an adjunct faculty at the collegiate level generally only requires an advanced degree, not necessarily the most advanced degree. This is why you sometimes see colleges and universities touting the percentage of their faculty with terminal degrees; it's a way to signal faculty members' credentials and their mastery of a subject.
Much less commonly, a terminal degree might refer to a so-called terminal master's. This is a master's degree awarded to a graduate student who completes a certain amount of coursework but who ultimately does not pursue a doctoral degree (either for personal or academic reasons, or because a doctoral degree program isn't available at the institution).
Terminal Degrees for Professional Disciplines
Terminal degrees are somewhat more complicated when it comes to professional degrees. Earning a professional degree means a person has completed their academic studies in preparation to enter a professional field, according to "The Greenwood Dictionary of Education: Second Edition." Sometimes a master's degree is considered the terminal degree for a particular profession. This is true when there are no doctoral degrees available in the field. For example, according to the American Library Association, a master's degree in librarianship (such as a Master of Library and Information Science) is the appropriate terminal degree for a professional librarian. And the terminal degree for a physician's assistant is a master's degree in physician assistant studies, health science, or related graduate degree program, per the Physician Assistant Education Association.
More often the terminal degree is a doctorate. Common examples of such professional degrees are the Doctor of Medicine (MD) for physicians and the Juris Doctor (JD) for lawyers. The MD and JD are currently and widely considered terminal degrees in the U.S., even though other post-doctoral degrees in these fields exist. For example, the Doctor of Juridical Science (JSD) is a research doctorate in law. Some colleges and universities consider the JSD to be the most advanced - and, therefore, the terminal - law degree. For now, though, most people outside of education still count the JD as the terminal degree in law.
The JD-versus-JSD debate highlights the sometimes-ambiguous distinction between doctoral degree programs focusing on research and scholarship, and those emphasizing professional practice. There's a similar distinction when it comes to terminal degrees in the field of nursing. Nurses today can pursue either a Ph.D or a Doctor of Nursing Practice (DNP) as a terminal degree. The former trains scientists and researchers, while the latter targets practitioners, but both doctoral programs serve to advance nursing practice overall, wrote Shaké Ketefian and Richard W. Redman in their scholarly work examining the programs.
The DNP is a relatively new option for nurses who want a terminal degree in nursing practice. In fact, it was only in 2004 that the American Association of Colleges and Nursing (AACN) endorsed "moving the current level of preparation necessary for advanced nursing practice from the master's degree to the doctorate-level by the year 2015." In other words, the designated terminal degrees for a given field are subject to change in accordance with evolving professional requirements and regulations.
The Future of Terminal Degrees
If you're wondering whether you need a terminal degree, the answer depends on both your particular field of study and on your professional goals. A terminal degree signals mastery of your discipline, in terms of breadth and depth. However, it is possible to move ahead career-wise through a combination of advanced degrees and work experience. This is especially true in emerging fields or disciplines that might not yet offer accredited doctoral degrees or other credentials.

Finally, keep in mind that as degree programs and professional requirements change, so too might the associated terminal degree. Specific graduate schools, professional organizations, and accrediting bodies will usually have the latest information about terminal degrees by discipline.
Jennifer Brady is a subject matter expert in higher ed marketing and student recruitment. Follow her on Twitter @whereisjenbrady or connect on LinkedIn.
Explore more content like this article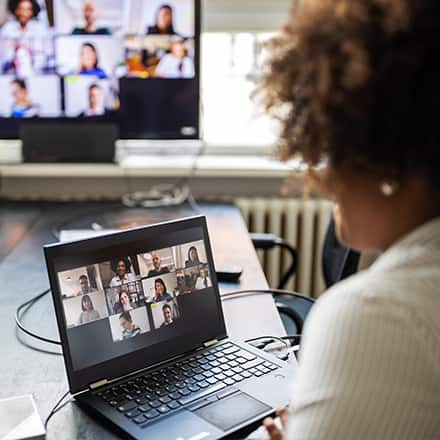 What is Blended Learning?
August 21, 2020
In today's educational landscape, instruction has many forms. But, like most fields, the field of education continuously evolves as we develop new technologies and new educational theories of practice to discern the most effective ways to help learners succeed.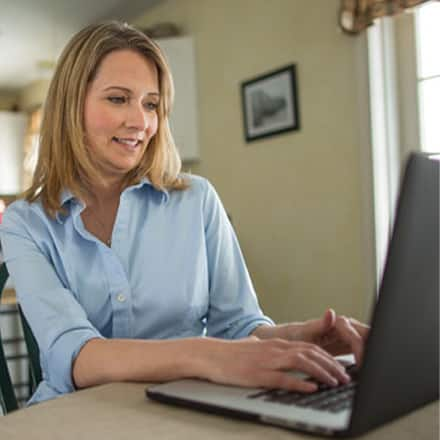 How Do Online Classes Work?
August 06, 2020
If you're considering going back to school to start or to finish a degree, you may be wondering how online college classes actually work.