EdD Doctor of Education
Shape Education and Policy and Build Partnerships by Earning an Educational Leadership EdD
The Doctor of Education in Educational Leadership program at Southern New Hampshire University helps prepare a new generation of transformational leaders to engage and lead positive change in education organizations and education systems. This cohort-based program will help develop participants as scholar-practitioners by advancing their knowledge of leadership theory and practice, organizational development and research methodologies.
The cohort model supports those who wish to work beyond the confines of conventional leadership as they develop innovative ways to contribute to the success of an organization. Program content is immediately applicable in the workplace and participants are encouraged to develop their leadership practice with others within a cohort learning environment.
See Yourself Succeed in Educational Leadership
A major objective of this EdD program is to build a new generation of leaders who are as familiar with the latest scholarship on modern leadership as they are with the nature of positive organizational change. Like all doctoral students, graduates of the EdD program have a great depth of knowledge of scholarship, theory, and professional practices. Graduates of the EdD program have an added strength in being able to continuously connect scholarship to practice and practice to scholarship.
What makes SNHU an ideal choice for Doctorate in Educational Leadership candidates? We use innovative teaching practices led by excellent teachers and provide access to exceptional resources for learning what must be done to bring about positive change in schools, districts, universities, colleges and other organizations.
Cohort Model
The cohort learning environment offers a collaborative experience for doctoral candidates with diverse career experiences and backgrounds. The program includes hybrid courses occurring in a condensed weekend format during the spring and fall as well as a weeklong residency each summer.
This highly rewarding pathway employs action-based frameworks, innovative strategies, scholarly readings and collaborative conversations to engage all candidates in the analysis of and reflection on contemporary educational issues. Cohort members will become a source of support and encouragement to one another. Each candidate's program and dissertation will be based on his or her interests as a scholar-practitioner, coupled with review and analysis of the candidate's mastery of the program competencies targeted for the three-year course of study.
Ideal candidates are in a position to influence the ideas and actions of others through positional or non-positional leadership opportunities. School leaders, community leaders, leaders within nonprofit and government organizations and local entrepreneurs are welcome to apply for program admission.
Careers & Outcomes
Upon completing the EdD program, students will be able to demonstrate a wide range of core competencies. Graduates will demonstrate doctoral-level reading and writing skills, as well as an ability to analyze and synthesize both theory and research to address issues and problems common to educational settings. They will use research and research methodologies to identify and understand these issues, using appropriate skills to gather, analyze and draw defensible conclusions from data.
Graduates will also demonstrate sociocultural responsiveness by working toward the goal of equitable learning for all students and building the habits of mind necessary to engage in ethical, moral and socially just practices.
Reflection and evaluation are important parts of the program and students will engage in leadership-level critical reflection throughout. They will use deductive and inductive reasoning to identify theories and assumptions in matters of professional practice and use reasoning, collaboration and research to evaluate them. Graduates are expected to demonstrate strong decision-making skills by applying research findings and sound judgment to their educational settings.
Employment prospects are very good within educational leadership positions; for example, the U.S. Bureau of Labor Statistics (BLS) estimates that employment of elementary, middle and high school principals will grow by 8% between 2016 and 2026. Similarly, postsecondary education administrators should see employment prospects grow by 10% over the same time period. The BLS notes that those with advanced degrees and significant field experience should have an advantage. The EdD program through SNHU puts graduates in a position to earn both.
Curriculum
The EdD Education Leadership program is a 48-credit program and is influenced by SNHU's active participation as a member of The Carnegie Project on the Education Doctorate.
For specific curriculum and course information, visit the SNHU on campus Academic Catalog.
List of Courses
Courses May Include
EdD in Educational Leadership
EDGR 912
Innovative Leadership
This course builds on foundational leadership theories and discussions and focuses on innovation as a complex, organization-wide endeavor that requires a specific set of crosscutting leadership practices. These practices that intentionally structure, organize, and encourage innovation are explored collaboratively and in specific contexts.
EDGR 914
Leading a Culture of Abundance
This course combines an exploration of leadership principles, concepts, theories, and practices with personal appreciative reflection in order to provide opportunities to discover how opportunities can be cultivated within an organizational context and for the benefit of individuals within an organizational context.
EDGR 918
Sociocultural Perspectives
This course provides an opportunity for leaders to expand their understanding of important sociocultural trends and their application to leadership in an increasingly diverse world. A focus is placed on individual and group voice in communities, assessing one's own biases, and relativistic decision-making to establish an ethical understanding of culture as a leader.
EDGR 924
Organization Innovation
This course builds on foundational organization and analysis topics and invites exploration of the types, levels, and stages of organizational innovation. Consideration is given to innovation as both an outcome and as a process associated with organizational development.
EDGR 926
Organizations and Positive Social Change
This course invites consideration of the role organizations have in positive social change. Scholarly, applied, and inspirational explorations uncover the actions, behaviors, relationships, and activities for strategic advocacy as well as the leadership for fostering ongoing, multi-stakeholder engagement in positive social change.
EDGR 928
Thriving Organization Culture
This course focuses attention on organizational habits and leadership strategies that are instrumental in cultivating and sustaining an organizational culture for supporting members of the organization, inspiring actions in accordance with a positive emotional commitment, and fostering productive mindsets.
EDGR 932
Applied Research
This course provides a foundation for an advanced scholar-practitioner to understand, evaluate, apply, and understand the significance of research within individual and organizational contexts. A variety of research approaches and their respective underlying assumptions are explored in order to better understand the differences and strengths of each.
Total Credits: 48
Graduate Tuition
Earning your degree is a smart choice to advance your career, and investing in an affordable program increases your ROI. We keep our costs low to remove barriers between you and your goals.
Frequently Asked Questions
Is Southern New Hampshire University accredited?
SNHU is accredited by the New England Commission of Higher Education, which means that your degree carries with it international recognition.
Where do off-campus classes take place and who teaches these field-based classes?
Off-campus, field-based locations in New Hampshire and Vermont are setup to be regionally accessible for members of a cohort. All classes are taught by recognized experts in the area of study and employed by Southern New Hampshire University.
What is the work required and is it doable given all of my full-time work commitments?
The Ed.D. program is a minimum 48 graduate credit program leading to a Doctor of Education in Educational Leadership. Coursework includes: One Profile Seminar Course (1 Credit), four courses in Leadership (12 Credits), four courses in Organization Development (12 Credits), four courses in Research (12 Credit), and a Scholar-Practitioner course sequence leading to a Dissertation in Practice (11 Credits). Students needing longer to complete a Dissertation in Practice beyond these 48 credits will continue in Dissertation Colloquium courses until all program elements have been completed.
It is expected that students in the program are professional adult learners, balancing a professional life, academic life, personal life, and family life. This expectation has influenced course scheduling, the action-focus of the program that allows professionals to make progress on the initiatives associated with their work organization simultaneously while achieving their advanced degree, and practitioner-focused course content. While doctoral study is a significant undertaking, these are some of the elements that all help make the program doable.
What is the typical class schedule?
SNHU's EdD program is offered in a cohort model, with hybrid courses occurring in a condensed weekend format during the Spring and Fall semesters and a week-long residency each summer.
How do I choose my classes?
A schedule of classes is developed for each cohort. Each required class is then offered once for the cohort to take together.
How many classes may a students take a semester?
During most academic terms, students in this doctoral program most typically take two 3-credit courses for the first two years. An additional one-credit Scholar-Practitioner course is also included during most terms during the first two years of the program.
How are field-based cohort sites chosen?
When there is interest in beginning a cohort in a regional location, SNHU works with those interested in being in the program as well as with qualified, interested professionals to explore building a cohort from within the regional area. The actual location of study within the region is chosen with cohort participants in mind.
EdD students from all regional graduate sites attend the week-long Summer Residency at a single location, which provides an opportunity for new students to get to know more experienced students in the program.
What is the cost of a semester hour?
Official tuition rates are published in the SNHU Academic Catalog. The current tuition for this EdD program is $627 per credit.
Is financial aid available?
Yes, financial aid is available for students in the EdD program. A graduate student must first be accepted to the program to be considered for financial aid.
Can credits be transferred in?
No transfer credit will be applied towards the EdD program.
How long do I have to complete my program?
The EdD program cohort schedules are typically designed to take a minimum of 3 years. Individual students needing extended time to complete the dissertation can continue to register for Dissertation Colloquium courses to extend their time in the program beyond their cohort schedule. SNHU allows up to eight years to complete your program from the time you begin the first course.
When do I apply for the program?
Applications are continuously reviewed. Cohort starts can begin in January, May, or August/September based on program interest.
Am I allowed to take classes at a site, even if I don't join the full program?
The EdD program consists of closed cohorts and is designed for matriculating students who have successfully completed the application process.
Am I allowed to join a site that is already established?
New sites may be created in a specific region if there are enough interested students in an area to begin the program. EdD sites are not designed to accept new members once coursework is underway.
Related Articles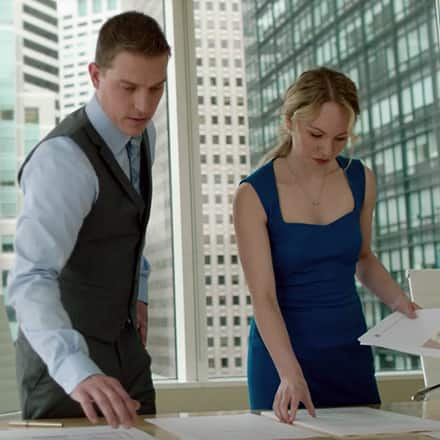 A master's degree comes after a bachelor's degree and is typically a two-year academic program that allows you to specialize in a subject area of your choice. Some common types of master's degrees you can choose from include: Master of Arts, Master of Science and Master of Business Administration.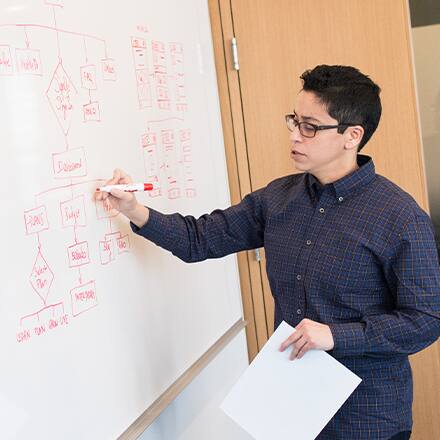 Everyone has a different style of learning. Through understanding the styles of study and note-taking that suit you best and knowing about different strategies for activating your learning, you can maximize your learning experience with formal education, and in all areas of life.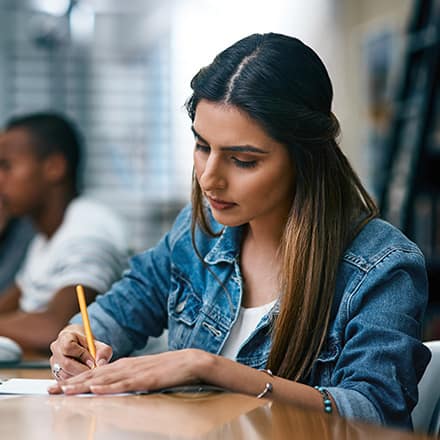 If you're thinking about earning a degree, you'll need to consider how to pay for college. For many, that can involve student loans. A student loan is money you can borrow from the U.S. Department of Education or a private organization to pay for college and repay later with interest.