SNHU Alumni Gather at West Coast Celebration to Mark Accomplishments
More than 150 Southern New Hampshire University students and several hundred of their families and friends came to the "Happiest Place on Earth" to celebrate an undoubtedly happy occasion - their college degrees.
The mostly newly-minted college graduates joined each other at Disneyland in Anaheim, California, on June 2 to recognize their achievements and to meet SNHU staffers and fellow students. Many of the students graduated recently, but some who finished their degrees 10 or more years ago also attended.
Celebrating with Family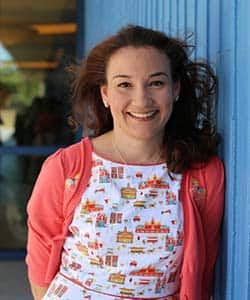 Cynthia Lopez, who finished her bachelor's in healthcare administration this spring, said it was important to her that her family got to be part of the celebration. She's also a big Disney fan, so the location was a hit, too.
"It brings the best of both worlds," Lopez said. "It was very important that I mark the event with them. It's very important for my family to be here. I'm very grateful."
SNHU President Dr. Paul LeBlanc and former Chief Academic Officer Dr. Gregory Fowler each spoke briefly to the new alumni. LeBlanc said SNHU's first West Coast graduation celebration shows a couple of things - first that there are many SNHU students in southern California.
"The second is that many of them are not in circumstances where they can trek 3,000 miles across the country or if they can, they can't do that and bring their families along," he said. "One of the important components of graduation is that opportunity for your family to cheer you on. It's a point of familial pride."
Many of the students at the celebration said one of their motivations for going to school online was to be a role model for their children and demonstrate how important education is and how much they can accomplish with enough dedication and grit. LeBlanc said students he talks to often talk about earning a degree to further their career, but also about their families.
"Almost always there's, 'I want my kids to be proud of me,'" he said. "I think if this place today is full of kids cheering on their moms and dads - great. That's reason enough to be out here."
Her three children were Karen Erikson's motivation to earn her bachelor's in psychology this spring. She couldn't hold back tears when she talked about them.
"Having my kids watch me do this - I never thought I'd be a college graduate and here I am. I did it," she said. "They're the reason I did it. Now I can hold up my diploma and say, 'I did it.'"
Looking Forward to New Experiences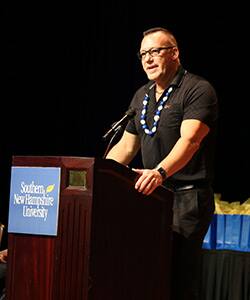 The new graduates also heard from Wade Philbrick '85, who works in franchise leadership at Coca-Cola and is the co-chairman of the SNHU Community of Southern California. Along with encouraging the graduates to join the local alumni group, Philbrick talked about some of the experiences he's had since making the decision to leave a previous employer and join Coca-Cola, including working at the 1996 Olympics in Atlanta, participating in the Mardi Gras Parade in New Orleans and coordinating the company's operations across 29 sites for the Special Olympics World Games in Los Angeles in 2015.
"Every decision you make is going to result in very unique experiences," he said. "Your decisions will lead to unique experiences, and I want you to enjoy them along the way."
Brianne Evans is looking forward to several new experiences. She just completed her bachelor's in business administration and will be giving birth to her son in few months. She said events like the graduation celebration offered her a sense of closure since she was unable to travel to SNHU's commencement in New Hampshire.
"I feel like it's a great accomplishment ... It's not just for myself. I want my son to recognize the achievement as well," she said. "I think it was very important for me to have some closure - that after eight years of me busting my butt to finally be able to be like, 'OK, I'm done. This is it.'"
Erikson agreed.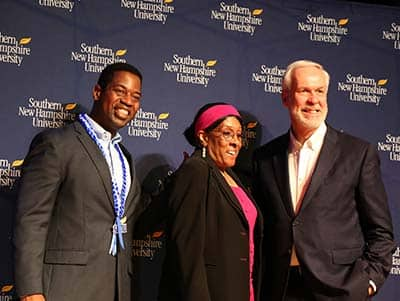 "It's definitely exciting, and I'm glad my kids are here and my dad to see it today," she said. "It makes me feel included... Getting to participate in an event that actually makes you feel included and like you're one of the true alumni, it just made me feel better about my journey at SNHU. It made me feel like I completed it. It helped me tie a bow on it and say, 'I did this, and I'm done and I accomplished this and I'm included.'"
The celebration at the Disneyland Hotel capped a weekend of events in the area, including more than 100 SNHU instructors based in the southern California region who met at the hotel for a faculty summit and a luncheon Leblanc hosted with around 20 alumni.
Joe Cote is a staff writer at Southern New Hampshire University. Follow him on Twitter @JoeCo2323.
Explore more content like this article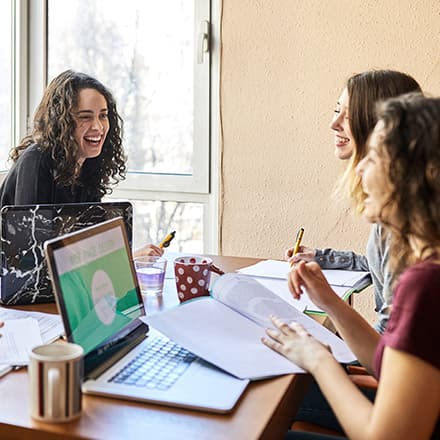 June 16, 2021
In balancing work, personal lives and academics, college stress is a reality for many students. Recognizing signs of burnout, knowing how to handle your responsibilities and making sure you're taking care of your mental health can make college stress more manageable.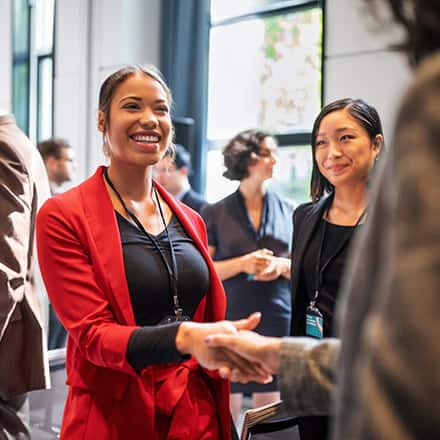 June 04, 2021
The day you receive your diploma from your university is a proud one, marking the culmination of your degree. But, your relationship with the university doesn't have to end there. Alumni are an integral part of a university community and are true advocates for student success.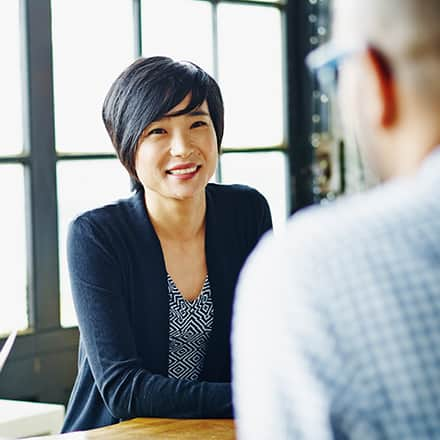 May 14, 2021
While receiving a nomination letter from an honor society like Delta Mu Delta is a thrilling recognition of dedication and skill, you might take a look at the membership fee and ask, "Is it worth it?"