What is an M.Ed. Degree?
M.Ed. stands for master's in education. With an M.Ed., you can advance your teaching career by gaining insights into new approaches and technologies that inspire learners and transform students. You might be surprised to learn that an M.Ed. also gives you the opportunity to apply your knowledge in other settings - including in charter schools and home schools, nonprofit education programs, higher education, and corporate environments.
What is a Masters in Education Degree?
A master's degree in education (M.Ed.) includes coursework focused on using evidence-based research to inform curriculum and instruction, creating useful assessments and developing differentiated instruction to serve the needs of all students. Strong M.Ed. programs also build your educational leadership skills, address the role of technology in the curriculum and classroom and give you experience designing programs that address the diverse needs of learners in your classroom or work environment.
In an M.Ed. pro gram, you get the opportunity to explore new technology and approaches through the development of lessons, learning assessments, or other projects that can be directly applied in your classroom or workplace. Some online M.Ed. programs offer concentrations that dive deeper in specific content areas, such as educational leadership, reading, special education, dyslexia studies and language-based learning disabilities, and technology integration.
"Learning methods and approaches are evolving," said Dr. Daniel Tanguay, associate director of online education programs at Southern New Hampshire University. "Because learning is changing, that means we also have to change the way we instruct our students. The M.Ed. shows teachers how you can shift your instruction to address 21st-Century learning."
Will I be Able to Teach with a Master's in Education?
The short answer is it depends where you work and what your previous experience entails. Each state has its own certification process related to teacher licensure. The M.Ed. on its own will not certify someone lacking state licensure to become a classroom teacher in a public school district. Instead, those looking to teach typically complete undergraduate degree programs approved by a state that directly lead to certification. These programs include the required field experience, as well as a year of student teaching before you can apply for state licensure, according to Tanguay. However, it is possible for a teacher licensed in another area - for example, math - to enroll in a master's in education program that would give he or she exposure to field experience in another content area. The candidate could then use that experience to obtain certification in a secondary content area, said Tanguay.
In some cases, states experience critical shortages in specific content areas, such as technology integration. A classroom teacher looking to use technology resources more effectively in curriculum and instruction might choose an M.Ed. program focused on technology integration to help gain endorsement as a technology integrator.
"The M.Ed. in itself does not provide a direct pathway to this certification, but because it's a critical shortage area, it might be something you could work with your school and state department of education to achieve under an alternative plan," said Tanguay.
In private schools or in higher education settings, an M.Ed. on its own can position you to teach in an organization in which state licensure is not required. However, it is important to check requirements before assuming an M.Ed. will qualify you to teach in any case.
Can a Master's in Education Boost my Teaching Career?
Teachers who earn an M.Ed. bring credibility to their professions and are highly competitive in the job market. Best of all, they almost immediately see a bump in salary, making it a strong incentive for them to pursue an advanced degree, said Tanguay.
"If a district is looking for high-quality educators and they are comparing two applicants against each other, the person with the M.Ed. will have an advantage," he said. "The M.Ed. reflects that a candidate has more experience and is capable of taking on more responsibilities required by the job."
Elementary, middle or high school principals earned a median annual salary of $94,390 a year, according to the U.S. Bureau of Labor Statistics. Principals coordinate and make decisions about curricula, oversee teachers and other school staff, and ensure a safe and productive learning environment for students. To become a principal, you must already be certified to teach in your state and have years of classroom teaching experience. However, the M.Ed. is required for educators looking to move beyond the role of classroom teacher to the role of principal, assistant principal, or curriculum coordinator, for example, according to Tanguay.
"The M.Ed. really gives you a good understanding of assessment, instructional strategies and the expertise to hone in on student learning as it relates to all aspects of an educational environment," said Tanguay. "The M.Ed. is the pathway that educators will choose because of that theoretical approach."
Other popular roles outside of the classroom that typically require an M.Ed. include educational consultants, corporate trainers, curriculum developers and assessment specialists, to name a few.
What Jobs Might I Get with a Master's in Education?
Educators who understand how to serve the diverse needs of students are in high demand. A master's degree in education can position you to succeed in several different roles.
A master's degree in education can launch you into an educational leadership position where you can put your knowledge of curriculum and instruction - and how it relates to 21st-Century learning - to work.
Krysten Godfrey Maddocks '11 is a writer and marketing/communication professional. Connect with her on LinkedIn.
Explore more content like this article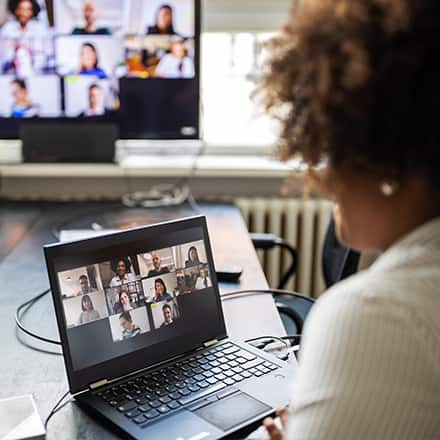 What is Blended Learning?
August 21, 2020
In today's educational landscape, instruction has many forms. But, like most fields, the field of education continuously evolves as we develop new technologies and new educational theories of practice to discern the most effective ways to help learners succeed.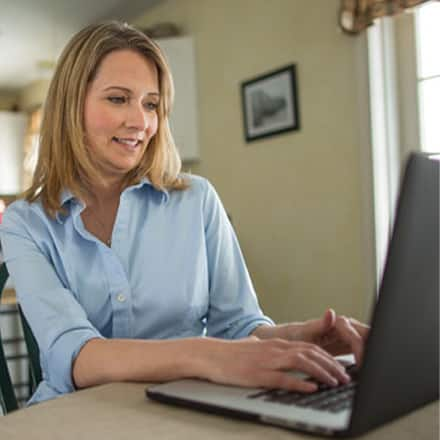 How Do Online Classes Work?
August 06, 2020
If you're considering going back to school to start or to finish a degree, you may be wondering how online college classes actually work.