What Career is Right for Me?
To determine what job is right for you, start by considering your interests through a number of self-assessment questions. You can then gain insights into a field you're curious about by connecting with professionals through opportunities such as informational interviews or internships.

Understanding the Numbers
When reviewing job growth and salary information, it's important to remember that actual numbers can vary due to many different factors — like years of experience in the role, industry of employment, geographic location, worker skill and economic conditions. Cited projections do not guarantee actual salary or job growth.
Deciding what career you should have and how to prepare yourself for it isn't simple. When you consider that you'll potentially be devoting decades of your life to it, depending on it for your financial well-being and juggling it alongside other priorities like family and friends, the full weight of the question can be daunting. But it can also be exciting to explore the world of possibilities that can lead to doing something you love.
There's no one right way to determine how to choose a career. However, there are questions you can ask yourself to start putting the pieces of the puzzle together.
Discovering your passion is an ideal starting point when considering what job is right for you. While working provides you with a paycheck that supports your needs, what you put into a career can also transform the "weekly grind" into a rewarding professional pathway.
How Do I Find What My Passion Is?
Larry Shane, a career outreach specialist at Southern New Hampshire University (SNHU), recommends starting with a self-assessment. Be thorough and consider things about yourself that may not immediately spring to mind when it comes to determining what career you should have.
What are your hobbies?
What kinds of books do you read/TV shows you watch?
Are there any causes that you support?
Do you have a unique talent?
What did you enjoy about other jobs you've had? What were the downsides?
Do you enjoy spending time with people or prefer solitude?
There are numerous ways in which you can find something that inspires you, and you never know where a single experience might lead. Make a list of the things that spark your interest and try to find the qualities they reveal.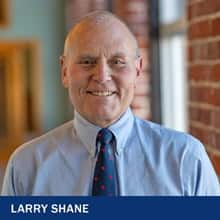 "For example, I like movies about the underdog ("Rocky," "Miracle") and changing the way the status quo thinks. My worst jobs were doing the same thing over and over, primarily alone. My best jobs were interacting with people over the phone and face-to-face, educating them about a subject and motivating them to take an action," Shane said.
A career working to help students determine what they want to do professionally is a perfect way to combine such preferences. Suppose you thrive working with other people as well. In that case, a job that involves advising, negotiating with, selling to or instructing others may be better alternatives to a profession with a more solitary environment.
On the other hand, if you enjoy working alone or with just a small team of co-workers, careers that involve behind-the-scenes work might be the way to go. Consider jobs that require research, data entry, writing or analysis.
Exploring what lights a fire inside you, even from relating to fictional characters and remembering jobs you didn't find rewarding, can help you piece together some key qualities you can bring to the table in the professional world.
This can also help you figure out what career paths may not be the best fit.
How, Then, Do I Figure Out What Job Will Make Me Happy?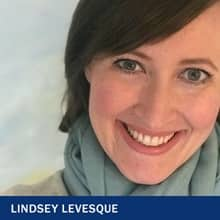 Lindsey Levesque, a career advisor at SNHU, noted that it can sometimes be difficult to match what inspires you with your skills. Just because there doesn't appear to be a direct path from what you love to how you can turn it into a career doesn't mean you have to give up on it entirely.
Let's consider a scenario: You love humpback whales and want to make a career out of working with them. The snag is that you are prone to seasickness, which makes a life of sea-faring problematic.
Ask yourself why you are so drawn to humpback whales, in particular. Is it a scientific interest in the marine mammal's behavior or advocating for the preservation of the world's oceans that excites you? Perhaps you appreciate whales as living art or want to understand how climate change is affecting birth rates. Drill down to find the source of your fascination, and you may open the door to career options you'd never considered.
"From there, while the natural option of being a marine biologist who specializes in humpback whales might be taken off the table because of other limitations, it sparks additional areas of research and exploration in research support roles, pursuing advocacy work for non-profits, or perhaps a career in communications and photography where you try to specialize in zoology topics," Levesque said.
Some aspects of your lifestyle can influence what career you pursue, and discovering what drives your interests can provide alternative ways of embarking on a career doing what you love.
Career Advice: Establish an Action Plan
Once you've chosen a career you want to pursue, setting goals for work and putting together an action plan to achieve them is an invaluable strategy for getting yourself organized.
Jessica Erb, associate director of the Career & Professional Development Center at SNHU, encourages anyone with a specific career in mind to set themselves up for success by laying out an actionable plan to follow.
Some jobs might be available right now, especially if you have a bachelor's degree. Others require either more advanced degrees or time spent working in the field to develop your skills and knowledge.
"Mapping out the necessary steps in order to achieve these big goals can be very helpful. If a student is not sure what steps are required to reach a goal, they are encouraged to meet with a career advisor or interview someone currently in the desired career," Erb said.
Career advisors are valuable resources for information on how to take advantage of courses and extracurricular activities to help you gain the skills and knowledge you'll need. They can even help you tap into your school's alumni network and introduce you to graduates working in the field.
Talking with professionals in a field you're interested in pursuing is a great way to get a feel for what's really involved.
Making connections with these advisors, experts, faculty and alumni can help connect you with opportunities such as internships, informational interviews and insights into the field you may not have considered before. "They should then research information such as additional education, certifications, industry trends and required skill sets in order to identify gaps to create an action plan," Erb said.
Online resources such as O*Net and Vault.com offer background on the requirements for specific roles that will help you identify which steps to take on the way to your dream job.
What Are Good Career Choices?
Education is the key to many career pathways. Here are some examples of popular career options and ideas on how to prepare yourself to pursue them.
Accountant
A degree in accounting or accounting finance provides the opportunity to learn important managerial skills and methods of analyzing finance. While some junior positions may be accessible with an associate degree, a bachelor's or even a master's degree is required for most accounting and auditing careers, according to the U.S. Bureau of Labor Statistics (BLS).
Teacher
While the degree level required to teach varies depending on what grade range you're looking to instruct, a degree in education equips you with strategies for leading a classroom. Most states require at least a baccalaureate degree, according to BLS, and look for applicants who have specialized in subject areas like math or science, particularly at the secondary level. Look for opportunities to gain field experience through internships and tutoring.
Nurse
Though candidates only need an associate degree to become a registered nurse (RN), the BLS specifies that students should strongly consider a bachelor's in nursing (BSN), as many potential employers will require it. Hands-on experience is crucial, particularly for more specialized areas. You may also choose to continue your studies with a master's degree in clinical nurse leadership or patient safety & quality.
Project Manager
Leading a team to set and complete goals, manage deadlines and meet project criteria demands a strong mindset. The skills necessary may be learned through business and project management studies, leading to possible advanced project management degrees and certifications. The BLS notes that while project managers were often chosen based on on-the-job accomplishments previously, formal education is required in most cases (BLS pdf source).
Information Security Analyst
While certain employers may be looking for candidates with a specific concentration, information security analysts generally have the flexibility to pursue their career with any computer-related degree, according to the BLS. Programming and cybersecurity studies are often favored, and the variety of specializations offered at the baccalaureate and graduate levels gives you the ability to fine-tune your education to suit your professional goals.
Police Officer
Though becoming a police officer typically sees you entering into a specialized academy for training, many candidates start their journey with a degree in criminal justice, according to the BLS. Programs offer several areas to specialize in, including corrections and criminology. Internships, volunteer work and networking with local law enforcement officers are excellent ways to develop experience and make valuable connections as you establish yourself.
Sarah A. Easley '12 '18G is a writer and content strategist. Connect with her on Twitter or LinkedIn.
Explore more content like this article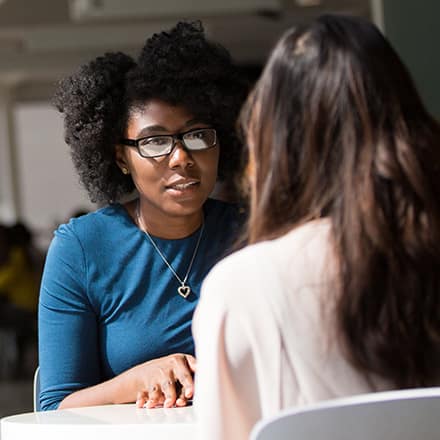 Feedback is a necessary part of personal and professional growth, and it's important to give every individual the feedback they need to improve, maintain or celebrate their performance. To ensure the feedback you give is more equitable, try to make it accessible, specific and measurable.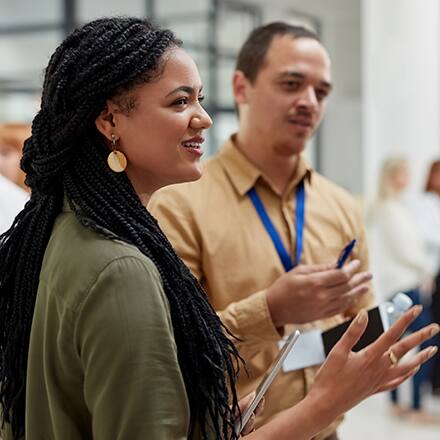 When job hunting, you might hear "network." But what does it mean? Professional networking is about connecting to improve your career, share knowledge and find opportunities. Start by reaching out to people you know and expand from there. Over time, you can expand your circle as you meet new people.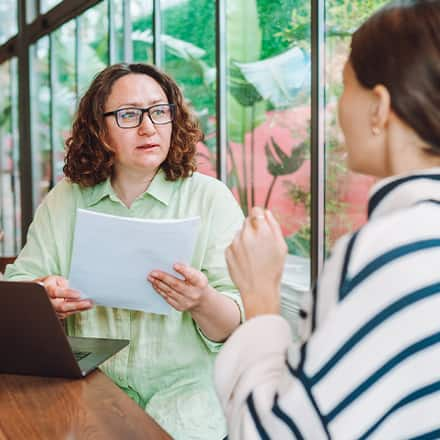 Seasoned career navigators as well as new job seekers may have heard of a certain professional document referred to as a CV. SNHU Career helps you understand what a CV is, what CV stands for, what to include and when to use a CV vs. a resume for your goals.
About Southern New Hampshire University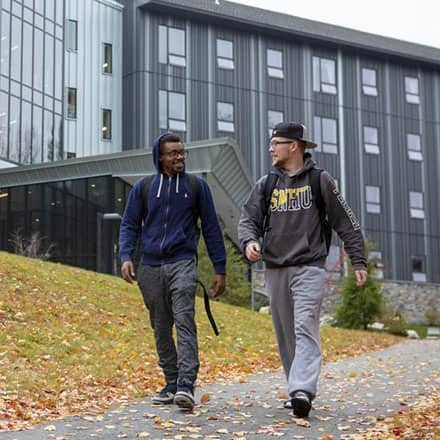 SNHU is a nonprofit, accredited university with a mission to make high-quality education more accessible and affordable for everyone.
Founded in 1932, and online since 1995, we've helped countless students reach their goals with flexible, career-focused programs. Our 300-acre campus in Manchester, NH is home to over 3,000 students, and we serve over 135,000 students online. Visit our about SNHU page to learn more about our mission, accreditations, leadership team, national recognitions and awards.