Student Explores Passion, Prospective Career with History Internship
Kenneth Souders was no stranger to Washington Crossing Historic Park when he decided to put what he's learning in the classroom to practice. He worked with the park and Danielle Dalton, a Southern New Hampshire University (SNHU) internship administrator, to convert a volunteer position into a credited history internship.
Though the online BA in History degree program at SNHU does not require internships, Souders wanted to complete one anyway. "I just thought it would be a good opportunity to gain field experience and to network for future employment," he said.
A Dream Internship for History Majors
Washington Crossing Historic Park is located in Washington Crossing, Pennsylvania, and is where General George Washington's famous voyage across the Delaware River happened during the American Revolution. Tours feature Bowman's Hill Tower, commemorating the hill used as a lookout, the Thompson Neely House, which served as a hospital, and a gristmill that made flour and cornmeal.
Souders' direct assignment was to assist the education director and his co-workers in the daily operations of the visitor center, which included interacting with guests, answering phone calls and stocking the park's gift shop.
He also had the chance to dabble in numerous roles that keep the park operating, which led to varied work environments. Souders assisted during tours and youth programs and even worked with the park's curator, an area he especially enjoyed. "I loved all parts of the internship and truly had a great time," Souders said.
Using Tools from the Classroom in the Field
There were many educational opportunities Souders encountered at the park. When interacting with visitors and assisting during tours, "I learned that I still have some stage fright," Souders said. He used the skills he developed in a public speaking course he recently took to help him conquer his fears.
By simultaneously taking courses, he could relate the information he was studying in class to his internship and vice versa. In his coursework, Souders learned the terminology used in the history field and how to gather sources properly. During the internship course, he had time to reflect on his experiences through discussions and essays.
Souders' overall experience reaffirmed his passion for historical interpretation. In this context, interpreters immerse themselves in characters from different time periods, offering stories from their perspectives.
"I learned that my love of history and the preservation of it and its archives is a deeper love than I had known," he said. Though the Civil War is his passion, the internship at Washington Crossing Historic Park led to an increased interest in the Revolutionary War.
"The internship itself helped shape me into a better person," Souders said. "... It also taught me to take (the) initiative in my duties." Because of the internship, Souders developed new leadership skills.
A Future in the Park
His passion and dedication throughout the 8-week internship did not go unnoticed. Souders was encouraged to seek a full-time position once he earned his bachelor's degree. "I really like it at Washington Crossing Historic Park and hope to gain employment there," he said.
Though his internship has ended, Souders continues to volunteer with the park as a historical interpreter. "History is a great passion of mine, and I feel honored to pass that to future generations," he said.
Rebecca LeBoeuf '18 is a writer and editorial coordinator at Southern New Hampshire University. Connect with her on LinkedIn.
Explore more content like this article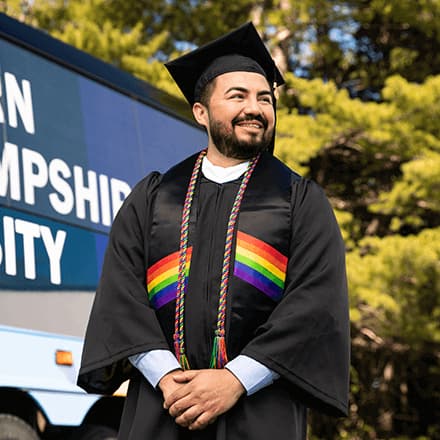 July 19, 2021
The moment Jesús Suárez '21 received his diploma in the mail was one he and his family will never forget. This was more than a degree—it was a cap to an incredible journey. While there was a series of hardships along the way, there was a persevering sense of love and accomplishment.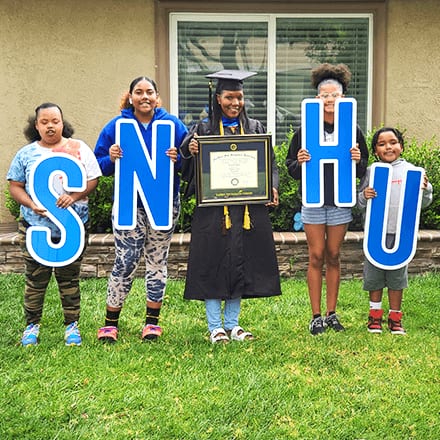 July 12, 2021
Latisha Aguilar '21 has always wanted to be a voice for special needs students and advocate for them. With the goal of becoming a middle school guidance counselor, she said finishing her psychology degree later in life allowed her more time to figure out what she wanted to do with her education.
July 01, 2021
Interested in starting a new job or advancing in your current field? An Associate of Arts (AA) degree can give you the broad-based education and in-demand career skills you need to reach your goals. Learn more about earning an AA degree and what you can do with one.