SNHU in the Southeast: Celebrating Students, Building Community
Not a single fish tale was told when Southern New Hampshire University celebrated more than 200 students and alumni on Saturday at Atlanta's Georgia Aquarium. Yet the Oceans Ballroom was awash in personal stories of incredible feats by those special guests, surrounded not only by family supporters and friends but also SNHU staff, faculty and fellow students, all cheering the graduates on for their often hard-won achievements. While not a graduation ceremony, this celebration nevertheless allowed each to walk the stage and be recognized by nearly 1,000 in attendance at this special afternoon at the aquarium.
The mood was festive and even the beluga whales seemed to take in the excitement, frolicking and delighting guests throughout the day. As whale sharks swam past and manta rays glided through the giant rear tank, graduates were often as incredulous of the sights before them as they were of what they had accomplished. For many, it was a long time coming.
Empowered to Help Others in New Ways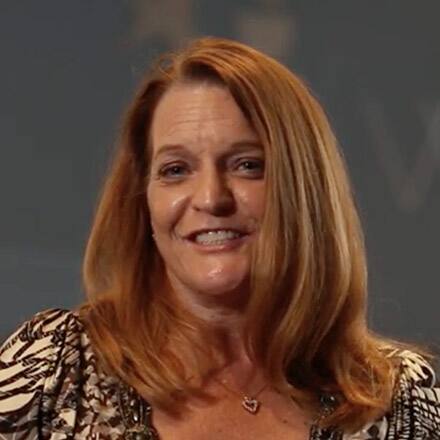 Paramedic Deva Strode was working two full-time jobs when she went back to school to continue a bachelor's degree she began nearly 30 years before. Strode earned her online bachelor's in business administration program with a concentration in healthcare. She became a champion of time management and eventually was able to work just one full-time job as she completed her degree.
With her work experience and newly earned degree in hand, Strode said, "I hope to run my own EMS service…I love being a paramedic. I love helping people." She's especially interested in a new community paramedic program that helps determine why people are repeatedly readmitted to hospitals and focus her attention in serving that population.
'I Made It'
Not too long ago military spouse Brandy Bolan thought a college degree just wasn't for her. "Either I thought it was too hard, or the timing wasn't right," she said. Yet when she made the decision that maybe she did deserve something more – that she did want to go after a degree, she managed to do it and do it well in spite of some unexpected circumstances that may have proved daunting to many.
In the fall of 2018, Bolan lost her job, becoming a full-time, stay-at-home mom, and in the same week, her husband took on responsibilities at work that took him out of town a good deal of the time. Her mom was diagnosed with stage 3 cancer. "I've had a lot of nights where instead of sitting down to do homework, I cried," Bolan said. "But I've made it; I've pushed myself through because I knew the time would fly by, which it has, and maintained good grades – and here I am today…I made it."
When she needed strength most, she said, "I just looked in my children's eyes. They deserved something better. I started to believe I deserved something better."
Now that's she's completed her online bachelor's in history, Bolan said she feels very proud of herself, and accomplished. "It's a pretty incredible feeling," she said. Next up, she's focused on graduate school. She wants to earn an MBA at SNHU and eventually work in the nonprofit sector.
Coming Full Circle
For Whitney Wheeler, whose own academic journey began at the Georgia Aquarium, Saturday's celebration allowed her to realize she had come full circle. It was while working there that Wheeler realized her desire to become a marine archeologist. The first step on that career path, she said, is a bachelor's degree in anthropology. She began looking for a school where she could earn an online bachelor's in anthropology with a concentration in archaeology. She found a few online but chose SNHU because "it's an actual school…it felt like a legitimate facility that happened to have courses available online as well." She also found a ton of support from SNHU faculty and staff, and a program that spoke to what interested her most.
A Special Father's Day Weekend
Michael Knight had an especially poignant Father's Day weekend, as he was recognized on stage with his wife and two children cheering him on. "It's amazing that my family's here with me," he said. "They're the reason I did it."
A former Marine, Knight pursued his passion for writing and earned a bachelor's degree in English and creative writing with a concentration in fiction. "I've always been fascinated by fiction because you get to create a whole other world that you can go to, and it's only limited by your imagination," Knight said. He's already got plans in action to begin writing professionally – and hopes to write for a television company and perhaps even focus on a book or two.
Knight encourages service members and veterans to pursue their education. "Just do it," he said. "It can change your life. It's not as hard as you think. It's not too late – and SNHU is great. I love it."
A Full-Day Celebration
The Georgia Aquarium event was a full day for the SNHU community, with over 80 faculty members coming together for a morning of learning and fellowship, led by Dr. Gregory Fowler, former president of SNHU's global campus. Alumni enjoyed a networking lunch with SNHU President Dr. Paul LeBlanc, along with Kristi Durette, executive director of alumni engagement and Ally Snell, associate director.
For alumna Rasheedah Davis '17, the midday luncheon with fellow alums reaffirmed what she loved about her SNHU experience. As an active-duty soldier and Army recruiter, Davis earned a bachelor's degree in human resources to aid her in her day-to-day military service and provide her with a solid foundation when she transitions in a few years to civilian life. Her husband is an Army veteran, and recently applied, with her encouragement, to SNHU to finish his degree.
The afternoon celebration began with a warm welcome from Dr. Fowler and remarks by President LeBlanc and alumni guest speaker Mark Sussman '81, who graduated from SNHU back when it was still New Hampshire College. Sussman remarked at lunch how much he'd like to have an SNHU diploma, Durette said, not knowing he would be surprised with one during the afternoon ceremony. Each graduate was invited to the stage, presented with a gift and photographed with SNHU leaders.
The day was filled with new and renewed connections, lots of laughter, an enormous amount of pride and plenty of oohs and aaahs, not just at the aquatic life on view from the ballroom but at the accomplishments and realization that each of the online graduates are an integral part of something far bigger than perhaps they had known.
As part of the day-long event, the SNHU community and their guests were invited to enjoy the entire aquarium, with admission provided as part of the celebration, along with a post-ceremony reception in the company of beluga whales, whale sharks, manta rays, a colorful assortment of fish and other aquatic creatures.
Pamme Boutselis is a writer and content director in higher education. Follow her on Twitter @pammeb or connect on LinkedIn.
Explore more content like this article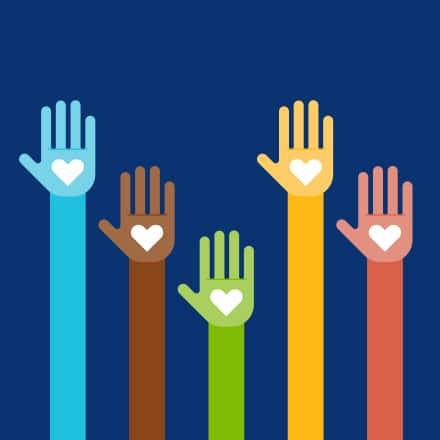 June 21, 2021
SNHU's 2021 Global Days of Service brought attention to a different societal issue each month: hunger, shelter, environmental justice and the pandemic's essential workers. Throughout the four-month-long event, Penmen from across the world shared their stories of service, community and strength.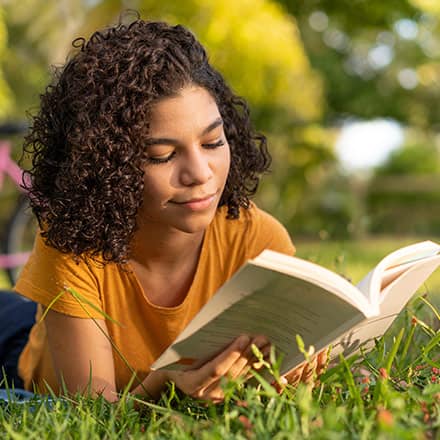 June 18, 2021
If you are searching for book suggestions, look no further: The annual summer reading recommendations have arrived. This year's list features more than 35 selections that span several genres suggested by some of SNHU's academic leaders.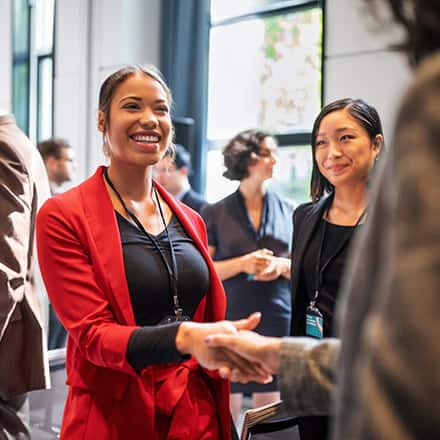 June 04, 2021
The day you receive your diploma from your university is a proud one, marking the culmination of your degree. But, your relationship with the university doesn't have to end there. Alumni are an integral part of a university community and are true advocates for student success.