A Guide to Training Needs Assessment: What L&D Leaders Need to Know
A training needs assessment or analysis helps learning and development leaders identify the skills that most impact the company mission, the skills gaps in their company, the current programs that are working and the new programs that need to be developed.
Business leaders understand that learning and development (L&D) and training programs are critical to the future success of their companies, but which programs are less clear.
For example, according to McKinsey & Company's Building Capabilities for Performance Report, 47% of executives ranked increasing organizational capabilities as a primary strategic goal. But:
Almost half (48%) said these efforts were hindered by a lack of a clear vision.
36% said they lacked credible metrics.
The most commonly cited measurement is manager feedback.
Only 13% calculate the ROI of their learning investments.
Organizations can bridge the knowledge gap in their L&D programs by conducting a training needs assessment, also called a training needs analysis. The McKinsey report touched briefly on this idea, citing three broad goals of a skills assessment:
Identify the skills that have the greatest impact on corporate performance.
Address individual employee needs.
Align learning goals with corporate mission.
Below is a beginners' guide, answering basic questions about what a training needs analysis is, its benefits and how to conduct one.
What is a Training Needs Analysis?
A training needs analysis is a comparison of the current skills and competencies inside an organization against the skills required for the company to succeed. The goal of a training needs analysis is to identify gaps in the skillset of the current workforce.
An effective training needs analysis should account for the organization's overall business goals and strategy. It should assess what skills are needed toward a particular end, which is unique to the company.
For example, Company A might have a strategy built on high volume and low margins while Company B has a strategy built on luxury branding and high margins. Though they are in the same industry, each company will need different skills in its workforce.
What is the Purpose of a Training Needs Analysis?
There are several possible benefits to a training needs analysis:
Inform the company's learning and development agenda. It should uncover where the company needs to improve and where more training is needed. A company preparing for a future with more automated customer service, for example, may conduct a needs analysis to consider training programs that ensure customer service representatives have the skills to handle more complex customer situations.
Save money and improve revenue. It should identify workforce issues that will let a company streamline operations, improve employee engagement and grow the bottom line.
Re-organize L&D programs. A training needs analysis also helps save direct costs and time on L&D programs by sorting out genuine priorities from training "wishes."
Make L&D more effective. A training needs analysis can improve the effectiveness of L&D investments. It can determine which employees actually need training and reveal where current training activities may not be necessary.
Lastly, a training needs analysis can show where training may not be the right solution. Sometimes a perceived skills gap may be addressed better by informal coaching, job shadowing or mentoring.
How Do You Conduct a Training Needs Assessment?
Training needs assessments usually involve seven sources of information:
Interviews: One-on-one interviews with employees, frontline managers and customers highlight performance gaps.
Surveys: Surveys, questionnaires and polls solicit feedback from employees and managers about the skills they would like to enhance.
Focus groups: Supplementing individual interviews, a focus group brings together a department to brainstorm and prioritize their training needs list.
Observations: Having managers directly observe how employees perform their tasks gives a peek into areas for improvement. Beyond direct observations, managers can review an employee's work output and yearly evaluations.
Learning data: If an organization already has online learning programs, reviewing results should provide insight into the current skills of the workforce and what needs still exist.
Performance data: Measurable results on the metrics that matter for your workforce (for example, customer conversions, customer retention or employee retention) should highlight where more skills training is needed.
Industry trends: A scan of data, trend reports and thought leadership from competitors and industry groups can help identify future skills needs.
One possible tool for a training needs analysis is a SWOT chart identifying strengths, weaknesses, opportunities and threats. Tools like these should enable the company to identify gaps in the skill sets of the workforce that can prevent it from reaching its business goals.
How Do You Identify a Training Gap to Address?
A training needs analysis will uncover many shortfalls in knowledge and skills. The company then has to decide which are truly important and the target of its training program. L&D leaders should consider questions such as:
Will improving this skill help us achieve an organizational goal?
Is training the right solution to this skills gap?
Which employees need this training?
How Do You Calculate the Cost of Training?
A training needs analysis should also include costs. The formula for the projected cost of training is simple: the number of employees to be trained multiplied by the average expense of the training.
The difficulty is estimating the average expense.
A training budget can draw from two main sources for estimates:
Industry averages. For example, it may be the rule of thumb in your industry to budget 2% of salary per employee per year for L&D.
Price it out. If you know what initiatives or programs you need, you can begin gathering cost estimates from vendors.
How Do You Deliver Training?
While a company performs a training needs assessment, it will take an in-depth look at its current training programs to determine if changes are needed. These questions clarify how a training program is delivered:
What training materials and content are available now?
Does the organization have the subject-matter experts on staff to handle the training or should it partner with an outside organization such as a university?
What are the learning styles of the employees?
Should the learning be delivered in person or online?
Once those questions are answered, an organization has a blueprint for its training delivery methods.
How Do You Evaluate the Training Methods?
Measuring the ultimate outcome of a training program after implementation depends on what the organization aims to accomplish. Soft skills improvement can show up in better customer satisfaction scores, for example. Well-trained employees will remain with the company, thereby boosting retention.
One model for measuring the results of a training program is to first establish SMART goals, which are:
Specific
Measurable
Achievable
Realistic
Time-based
Once you are clear on the goals, you can look for indicators of progress. Metrics that reveal the results of a training program can be found in:
Learner satisfaction surveys
Number of certifications earned
Number of degrees earned
Test results in courses
Performance evaluations
Those are relatively short-term indicators. The long-term indicator is how the business grows.
Again, the purpose of measuring your training program is to ensure alignment with the ultimate strategy and goals of the business. It doesn't do any good to successfully train large numbers of employees on a skill that doesn't improve business results.
Mike Ferrigno is a content director at Southern New Hampshire University. Connect with him on LinkedIn.
Explore more content like this article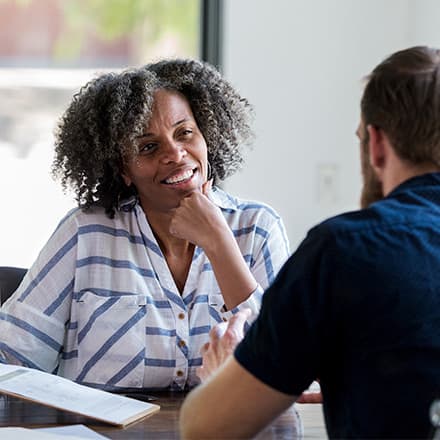 June 03, 2021
To get your ideal position with a company you admire, you have considerations to address before, during and after the job interview. Here are some tips on how to succeed at a job interview, common questions employers might ask you and ideas on what to ask them in return.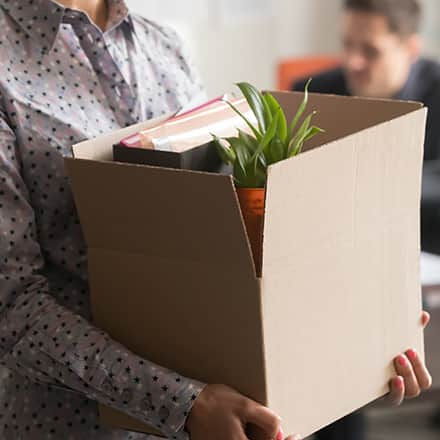 May 26, 2021
Deciding to leave a job is a tough decision. We spend roughly half of our waking hours each week at work. The time, energy – and often heart – we put into earning a living is considerable. Having a stable job is crucial. So, how can you know when it's time to leave?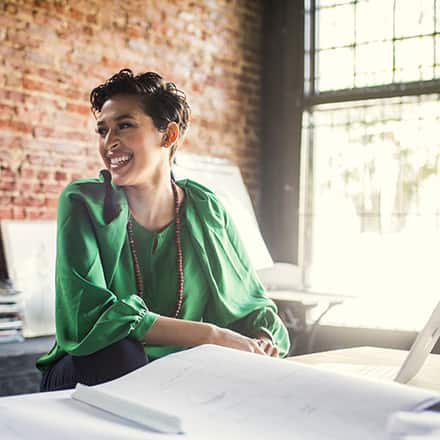 April 13, 2021
In today's evolving job market, having a bachelor's degree is a key credential to start and grow a career across many fields. But what jobs can you get with a bachelor's degree? We've compiled a list of potential bachelor's degree jobs in social sciences, liberal arts, science and technology.