How to Become a Social Media Manager

Understanding the numbers
When reviewing job growth and salary information, it's important to remember that actual numbers can vary due to many different factors — like years of experience in the role, industry of employment, geographic location, worker skill and economic conditions. Cited projections do not guarantee actual salary or job growth.
With billions of social media users around the world, businesses and individuals now rely on these platforms to promote their products and services to potential customers. If you want to join the growing world of social media, understanding how to become a social media manager is the first step.
Social media management is a fast-paced, in-demand career that can open up a wide variety of career opportunities.
"As social media has become more measurable and has shown its ability to build brands, create sales, and recruit, the role of the social media manager has risen in status and need," said Thomas Jensen, adjunct marketing faculty at Southern New Hampshire University (SNHU) and marketing and business development director for Community Health Systems in Texas.
Before you consider becoming a social media manager, it's important to understand what social media management is and what your duties might be in this role.
What is Social Media Management?
Social media management is a broad field that plays a vital role in almost every industry.
As a social media manager, you could plan, create and oversee promotional campaigns on platforms like Facebook, Instagram, TikTok and more.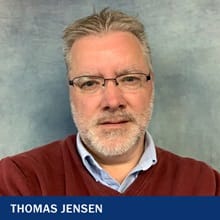 According to Jensen, social media managers interact with various departments within an organization, sharing why social media is a valuable marketing asset and reporting on results to company leadership.
As the industry changes, social media managers must be able to pivot at a moment's notice, said Jensen.
Social media is evolving all the time, with new social platforms being introduced to the market and new features being added to existing ones. As the social media landscape has grown, so has the impact of social media management.
Statista reports more than 5 billion people are projected to use social media in 2025, up from approximately 4 billion users in 2020. Rapid growth has also been seen in the amount of money businesses spend on social media marketing each year.
In 2020, brands spent $132 billion on social media advertising, according to Statista. In 2023, social media advertising spending is expected to top $207 billion.
As businesses invest more in social media marketing, the day-to-day role of a social media manager has expanded.
What Does a Social Media Manager Do?
As a social media manager, you can explore a variety of job opportunities across many different industries.
According to Tami Brouillette, adjunct marketing faculty at SNHU and owner of Contented Media, social media managers can work in a variety of settings, including:
As a contractor, freelancer or business owner
On a social media team within a large company's marketing department
Within an advertising or marketing agency working with several clients
Your day-to-day work as a social media manager may vary depending on where you work and who you work for.
According to Jensen, social media managers are often responsible for tasks such as:
Collaborating with other departments within an organization on marketing initiatives
Developing marketing strategies and creating content for each social media platform
Engaging with an organization's social media followers across all platforms
Managing an organization's reputation on social media and handling public relations crises
Monitoring key performance indicators and reporting results to various departments and executives
Before taking on these duties, it's crucial to explore how to become a social media manager and the steps you need to take to break into this growing field.
How to Become a Social Media Manager
No matter where you work as a social media manager, your career will have to start by building key professional skills and experience.
How Do I Start Social Media Management?
If becoming a social media manager is one of your career goals, you'll need more than a basic understanding of social media platforms.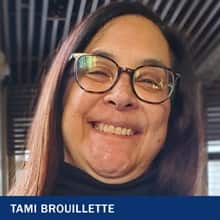 While many young professionals are active on social media, that doesn't necessarily translate into a successful social media management career, said Brouillette.
"An understanding of the mechanics of social media and a foundation in marketing is a requirement," she said. "Many Millennials and Gen Zers have grown up with social media and are fluent, but don't know how to connect social media and marketing concepts."
Social media management is also not typically an entry-level career, Jensen said. While some small businesses may hire a new graduate with little to no experience, most organizations seek workers with a marketing degree and professional experience.
"The complexity of social media is growing, and not only does a candidate need to have experience under their belt, but they must know management principles if they have staff they oversee as well as for interactions with other departments," he said.
Preparing for a social media management career starts with your education.
Earn a Social Media Degree
Educational requirements for social media jobs will vary depending on the setting you work in and the type of work you do.
The majority of marketing jobs will require at least a bachelor's degree, according to the U.S. Bureau of Labor Statistics (BLS). Some management positions may also require a master's degree in marketing or another relevant field.
The degree you choose to prepare for a social media management career — and the specific courses you take — can also vary.
"While a specialized marketing degree with an emphasis on digital marketing is becoming the 'gold standard,' I still find plenty of candidates with general marketing degrees who have taken it upon themselves to specialize either through experience or certifications in the world of social media," said Jensen.
Some social media degree options include:
Learn Key Platforms and Technical Skills
A degree is a great first step toward becoming a social media manager, but you may need to build additional technical skills depending on the job you want.
According to Jensen and Brouillette, some of the most common technical skills needed for social media management include:
Audience monitoring
Customer service
Data analytics
Research skills
Search engine optimization
Social media management technology and tools
The intricacies of each social media platform
Earn Professional Certifications
One of the best ways to build key technical skills and set yourself apart from other aspiring social media managers is to seek professional certifications.
There are many certifications within the social media management industry that can show your expertise with specific platforms, tools or subject areas:
There are many other social media certifications specific to various platforms and skills. No matter what kind of job you want, there's a certification that can help you build and demonstrate relevant expertise.
Get Real-world Experience
While focusing on education is essential when exploring how to become a social media manager, getting professional experience is just as vital. Even if you're new to the field, there are many ways to get real-world experience while still pursuing a degree.
Internships are a great way to get hands-on work experience in social media and will also give you the chance to learn from others who are already working in the field, said Jensen.
Volunteering to work on an organization's social media for free is another way to get experience while still working toward a degree or job opportunity, said Brouillette.
Building your own social media channels and growing a large following can also help you get the real-world experience that employers are looking for and can demonstrate your audience-building skills.
Build Key Soft Skills
Internships and other opportunities for hands-on experience also help build key soft skills that are in demand in the evolving social media field.
According to Brouillette, some of the most impactful soft skills for social media managers include:
Adaptability
Communication
Creativity
Critical thinking
Curiosity
Time management
Writing
Because social media managers often lead teams of social media professionals, it's also necessary to build leadership skills that can help you manage people, said Jensen.
Career Opportunities in Social Media Management
There are many different ways to work in social media today. And in a field that is growing and changing all the time, it's likely that many new opportunities will be available in the years to come.
Are Social Media Managers in Demand?
Social media managers are in demand across many industries. According to BLS data, employment of advertising, promotions and marketing managers is projected to grow 10% from 2021 to 2031, faster than the national average.*
Brouillette said that while there are many opportunities in the field, it can be competitive. Developing a niche, such as social media for healthcare, education, nonprofits or e-commerce, can help make you a more marketable candidate.
Do Social Media Managers Make Money?
No matter what industry you end up working in, becoming a social media manager can help you earn a competitive salary.
The median annual wage for advertising and promotions managers was $127,150 in May 2021, according to BLS.* Marketing managers, specifically, earned a median wage of $135,030, according to BLS data.*
Are There Opportunities for Career Growth as a Social Media Manager?
Once you know how to become a social media manager, there are many other opportunities you can explore to move into leadership roles within the field.
"Social media managers who work on expanding their skills into other areas of digital marketing can definitely grow within the field," said Brouillette. "The more digital marketing skills one has, the better."
Specializing in a specific part of the social media world, such as data analytics, paid advertising or customer engagement, is one way to move into leadership roles.
But social media managers also have the opportunity to play an even bigger role in the organizations they serve.
"The growth is very robust and I believe will continue to grow in importance as well as detail," said Jensen. "I have seen social media managers jump to directors of marketing, vice presidents of marketing, and vice presidents of social media."
Social media is used by virtually every business running today, from small local businesses and nonprofits to Fortune 500 companies and even government agencies. Given the wide reach of social media, there are many possibilities to work in this fast-growing field.
Discover more about SNHU's social media marketing degree: Find out what courses you'll take, skills you'll learn and how to request information about the program.
*Cited job growth projections may not reflect local and/or short-term economic or job conditions and do not guarantee actual job growth. Actual salaries and/or earning potential may be the result of a combination of factors including, but not limited to: years of experience, industry of employment, geographic location, and worker skill.
Danielle Gagnon is a freelance writer focused on higher education. Connect with her on LinkedIn.
Explore more content like this article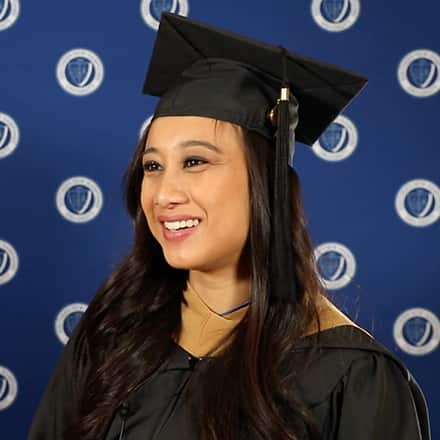 When Melanie Martinez '23MBA earned her Master's of Business Administration (MBA), she had a particular career path in mind. That's why she chose a concentration in music business. Thanks to her degree, now she's volunteering at a music company in Chicago and planning to move on up on the ranks.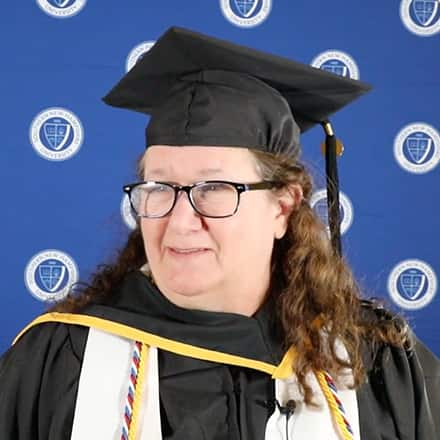 Pamela Judd earned an associate degree in business administration from SNHU while balancing work, kids — and 15 grandchildren. As the first person in her family to graduate with a college degree, she's hoping to serve as an inspiration to her family.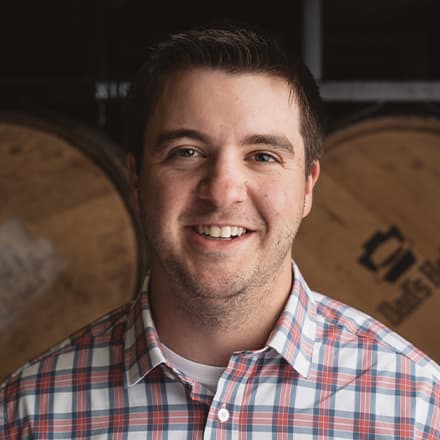 Stephen Hearn wanted more than his bachelor's degree. He wanted to become a Certified Public Accountant, so he looked for a "reputable" business school and found SNHU's master's in accounting program. 
About Southern New Hampshire University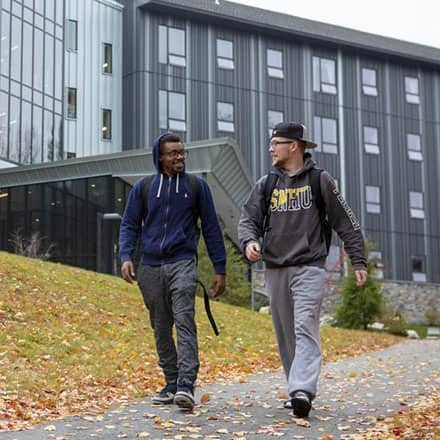 SNHU is a nonprofit, accredited university with a mission to make high-quality education more accessible and affordable for everyone.
Founded in 1932, and online since 1995, we've helped countless students reach their goals with flexible, career-focused programs. Our 300-acre campus in Manchester, NH is home to over 3,000 students, and we serve over 135,000 students online. Visit our about SNHU page to learn more about our mission, accreditations, leadership team, national recognitions and awards.