Is Marketing a Good Major?

Understanding the numbers
When reviewing job growth and salary information, it's important to remember that actual numbers can vary due to many different factors — like years of experience in the role, industry of employment, geographic location, worker skill and economic conditions. Cited projections do not guarantee actual salary or job growth.
If you're interested in helping businesses share their message, boost their profits and grow their brand, a marketing major may be right for you. But is marketing a good major for career growth?
As technology advances and more business is conducted online, the field of marketing is changing, too, with new opportunities in social media, mobile and automated marketing.
Jobs for advertising, promotion and marketing managers are projected to grow by 10% by 2031, while market research analyst jobs, boosted by an increase in data-driven marketing initiatives, are projected to grow by 19%, according to the U.S. Bureau of Labor Statistics (BLS).*
If you think a marketing career is the path for you, start by exploring the job growth expected for the industry, the starting salary for marketing major jobs and what marketing majors actually do.
What Do Marketing Majors Do?
At its core, marketing is the process of crafting a message about a company's service, product or mission and sharing that message with the right people. With a marketing major, jobs will be available across a wide variety of industries, and the day-to-day work of a marketing professional can vary significantly from job to job.
With a job in advertising and marketing management or public relations, you could lead a company's overall promotional strategy and engage with the media to maintain an organization's reputation.
If research and data are your passion, a market research job could be a good fit. As a market research analyst you can explore consumer behavior and data to advise companies on their competition, ideal market demographics and sales potential.
Opportunities for digital marketing professionals, who work to promote a company's product or service online, continue to grow. As a social media manager, you could lead the day-to-day strategy of a business's social media presence by creating social posts and campaigns, managing the brand's social community and maintaining a brand's image and reputation.
In a content marketing position you might drive the creation of promotional content for a company or agency while a job in search engine optimization would involve helping to ensure that content is easily found by a target audience in search engines.
How Much Do Marketing Majors Make?
With so many opportunities in the industry, it's important to gain a better understanding of the average salary of marketing majors. Explore the careers below to learn more about what to expect from a marketing major salary.
Advertising, Promotions and Marketing Managers: Advertising, promotions and marketing managers earned a minimum median annual wage of $127,150 in 2021, according to BLS.*
Market Research Analyst: According to BLS, market research analysts earned a median wage of $63,920 in 2021.*
Public Relations Specialist: Public relations specialists earned a median wage of $62,800 in 2021, according to BLS data.*
Getting Started with a Marketing Career
If you want to take the leap into the fast-paced world of marketing, earning a bachelor's in marketing is a great way to start.
In a marketing program, alongside your marketing coursework you will also explore general business management, finance, organizational behavior and information technology. You may even earn your bachelor's in a specialized concentration with a social media marketing degree or digital marketing degree.
Advancing your education with a master's degree in marketing or master's in business administration can help boost your resume, offer more advanced skills in a specific area of marketing and may be required for top-level management positions.
Gaining hands-on marketing experience through internships, volunteer work or by joining a professional organization can also help to narrow your field of interest and set you apart when applying for marketing jobs.
*Cited job growth projections may not reflect local and/or short-term economic or job conditions and do not guarantee actual job growth. Actual salaries and/or earning potential may be the result of a combination of factors including, but not limited to: years of experience, industry of employment, geographic location, and worker skill
Danielle Gagnon is a freelance writer and marketer focused on higher education. Connect with her on LinkedIn.
Explore more content like this article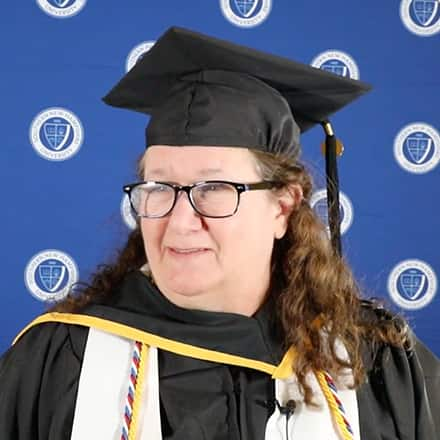 Pamela Judd earned an associate degree in business administration from SNHU while balancing work, kids — and 15 grandchildren. As the first person in her family to graduate with a college degree, she's hoping to serve as an inspiration to her family.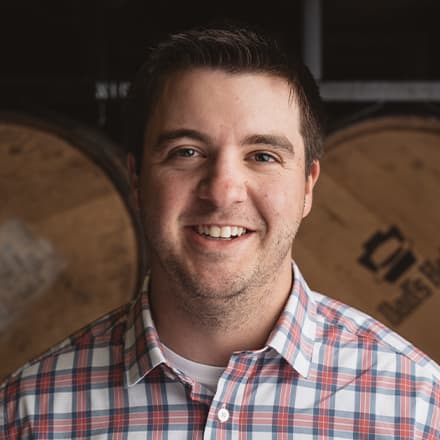 Stephen Hearn wanted more than his bachelor's degree. He wanted to become a Certified Public Accountant, so he looked for a "reputable" business school and found SNHU's master's in accounting program.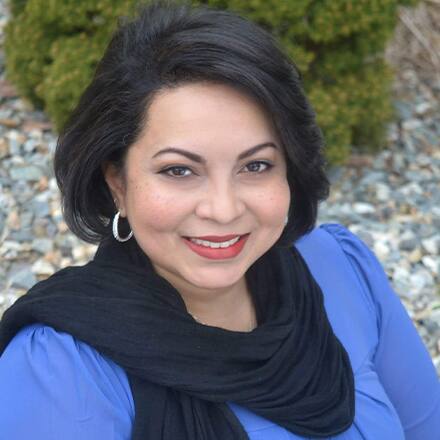 Katrina Jagroop-Gomes dropped out of school when she became a single mother at 23. She later earned her bachelor's degree, which she said, "opened a lot of doors for me." But she wasn't done. Now she has a Master of Business Administration from Southern New Hampshire University.
About Southern New Hampshire University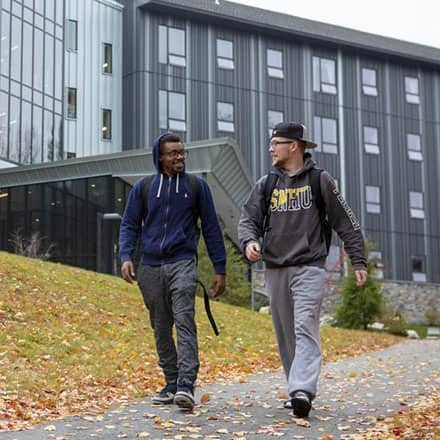 SNHU is a nonprofit, accredited university with a mission to make high-quality education more accessible and affordable for everyone.
Founded in 1932, and online since 1995, we've helped countless students reach their goals with flexible, career-focused programs. Our 300-acre campus in Manchester, NH is home to over 3,000 students, and we serve over 135,000 students online. Visit our about SNHU page to learn more about our mission, accreditations, leadership team, national recognitions and awards.