What Can I Do With an Economics Degree?
Economics deals with more than just mathematics and money. As a social science, the discipline also involves the study of people, including their psychology, behaviors and decisions, especially with regard to "the production, distribution, and consumption of goods and services."

Within the discipline, there are two main branches, as explained by the American Economic Association:
Microeconomics focuses on individual decisions at a personal, organizational or other specific market level.
Macroeconomics looks at the economy as a whole, often at the national or international level.
In other words, from piggy banks to central banks, economics touches nearly all aspects of our lives, including business, politics, education, entertainment, healthcare, human rights and more. As a result, people with economics degrees work in these and many other fields, even if they don't necessarily have "economist" in their job title.
The work can be both professionally fulfilling and financially rewarding. A 2014 article in "The Journal of Economic Education" (JEE) found "significant positive earnings gain for economics majors relative to other majors, and this advantage increases with the level of education." In addition, economics majors dominated the ranks of the 2017 Forbes 400.
Economics Degrees Lead to Flexible Career Paths
But again, it's not just about the money. "Studying economics gives you a lot of flexibility when it comes to career paths," said Dr. Bo Liu, a lecturer in economics at Southern New Hampshire University. "That's because nearly everything has an economic component to it, especially if it involves decision-making. The key is matching your skills and interests with the right role."

As part of an economics degree program, students can explore their interests while amassing myriad skills, including how to:
Understand theoretical concepts and mathematical models.
Collect, process and evaluate data using statistical analysis software, such as R, Stata and Matlab.
Use critical thinking to interpret the results.
Communicate the findings and their implications to others.
Value strategic thinking.
Explain specific human behavior and general social phenomena.
This combination of hard and soft skills with theoretical and practical knowledge is valued by employers across a range of industries. While most economist jobs require an advanced degree, there are similar opportunities for those with a bachelor's degree, according to the U.S. Bureau of Labor Statistics (BLS).

So whether you're curious about studying economics or already have your credentials in hand, here are some of the fields in which you can put your economics degree to work.
Economics in Business, Finance and Banking
A degree in economics can help you conduct the big-picture, cost-benefit research and analysis that help keep for-profit ventures running efficiently. At top companies or banks, such as Amazon or JPMorgan Chase, these positions often require an advanced degree. That's because "in addition to the basic concepts of economics, you need a comprehensive understanding of the market, societal and industry trends, consumer behavior and public policy," said Liu.

But as Liu and BLS note, there are other career paths available in the for-profit sector for people with education and training in financial economics, such as:
Financial analysts, planners and advisors, or managers.
Actuaries and underwriters in the insurance industry.
Real estate brokers and agents.
Cost estimators for industry-specific products or services.
Aspiring CEOs, meanwhile, might want to consider studying economics. A 2010 study in "The American Economist" found economics to be the third most prevalent undergraduate major after business administration and engineering among CEOs. When controlling for the size of the pool of graduates, those with a bachelor's in economics were most likely to become CEO of an S&P 500 company.

And, of course, "entrepreneurship is also an option," Liu said.
Economics in Government, Nonprofits and NGOs
If you're interested in public policy, politics or economic development, you could work for the government, a nonprofit, an inter-governmental organization (IGO) or non-governmental organization (NGO) in the U.S. and abroad.

According to BLS, some entry-level jobs (primarily in the federal government) are available for workers with a bachelor's degree, while others require an advanced degree. For example, the U.S. Federal Reserve Board employs over 300 PhD economists. In the Fed's mission to shape and implement national monetary policy, its economists conduct research on micro- and macroeconomic topics such as:
Household and business spending.
Global monetary and sovereign markets.
Emerging economies.
Fair lending enforcement.
However, there are less obvious government agencies that also employ economists and people with economics degrees, according to Liu. These include:
"Even the White House has a chief economist and Council of Economic Advisers," said Liu. In addition to positions with the federal government, there are employment opportunities at the state and local levels.

Beyond the public sector, there are many nonprofit research institutes and think tanks that use surveys, data and statistics to advance their respective missions. Some are housed at academic institutions, while others are funded privately or by the government. Well-known examples that focus explicitly on economic and public policy issues include:
If your professional aspirations involve advocacy or humanitarian efforts, there are employment opportunities at nonprofits, NGOs, and IGOs that specialize in economic development, social justice or other causes. Perhaps the most recognizable of these, according to Liu, are:
The World Bank, a global partnership comprising five institutions with a stated mission of "working for sustainable solutions that reduce poverty and build shared prosperity in developing countries."
The International Monetary Fund (IMF), which, according to its website, works "to foster global monetary cooperation, secure financial stability, facilitate international trade, promote high employment and sustainable economic growth, and reduce poverty around the world."
The World Trade Organization (WTO), the "only global international organization dealing with the rules of trade between nations," the WTO website states.
From Economics to Law
An economics degree can be a useful stepping stone toward becoming a lawyer or legal scholar. According to a JEE study, economics majors have consistently ranked "at or near the top of all applicants" who take the LSAT, the standardized admission test required by most law schools. The study, which was recently updated, reveals similar rankings over the past 15 years.

And as the American Economic Association notes, many aspects of law careers intersect with economics (particularly microeconomics), including:
Writing and interpreting contracts.
Supporting mergers and acquisitions.
Dealing with the tax system.
Addressing disputes of workers, landlords, and vendors.
Or instead of becoming a lawyer, economists can work with and alongside lawyers. For example, the U.S. Department of Justice's Antitrust Division has its own Economic Analysis Group, the core of which comprises about 50 PhD economists aided by a team of research and financial analysts. According to the EAG's website, its economists:
Work with public data and confidential information to do a cost-benefit analysis of potential industry mergers.
Brief the division's leaders and make recommendations.
Help during trials by supporting and preparing expert economic testimony.
Putting Your Master's in Economics to Work in Academia
A career in academia might be worth pursuing if teaching and researching economics appeal to you. This career path typically requires a master's degree, with opportunities at a range of post-secondary institutions, such as:
Junior and community colleges
Small liberal arts colleges
Public colleges and universities
Private research institutions
Even if an institution doesn't offer a dedicated economics degree program (and many do), it usually still has economics courses as part of the general education curriculum or related academic programs, such as business or finance.

In addition to teaching, the research conducted by academics within a higher education setting is intended to advance knowledge in economic science. This scholarship - generally funded by the public, corporations, universities or philanthropy- is then published in peer-reviewed academic journals.
Economics in the Communication Field
On any given day, you might find someone reading "The Economist," listening to Freakonomics Radio or retweeting the Undercover Economist.

"The ability to transform complicated data and concepts into simple, understandable explanations is crucial for professional success in economics," Liu said.

The same is true for writers, journalists and other communications professionals who cover economics and related topics or industries as part of their designated beat. They research, write, edit and produce content for the target audiences of their outlets, publications, or channels.

Because economics impacts nearly all aspects of our lives, there's plenty to cover on websites, magazines, blogs, newspapers, social media, videos, podcasts and more. And while you don't necessarily need an economics degree to work in this field, having an education in economics along with a knack for storytelling can position you for success in this space.
Susan Bogle is a marketing and student recruitment specialist in higher education. Follow her on Twitter @Suze1776 or connect on LinkedIn.
Explore more content like this article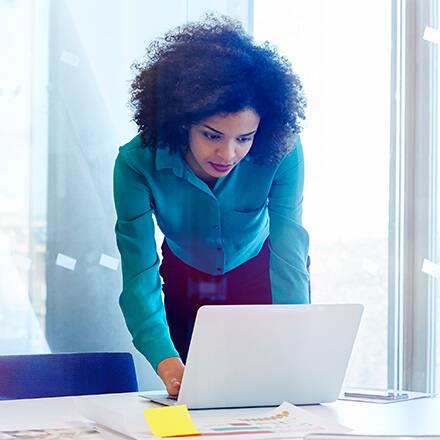 October 05, 2021
A business administration degree is a broad program that prepares you to tackle today's toughest business challenges and contribute to the bottom line of any organization in the areas of accounting, finance, human resources, marketing and more.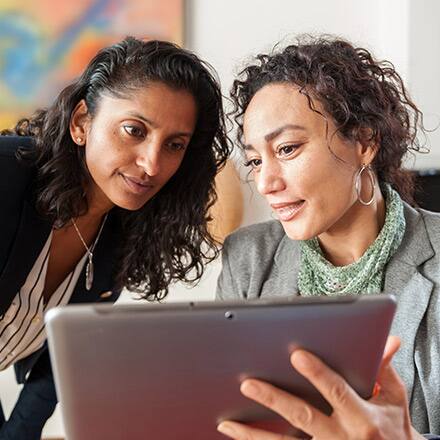 October 01, 2021
You know you want to take your career to the next level, and you're ready to get down to business with a master's degree. Here are 10 reasons why earning an MBA might make sense for you.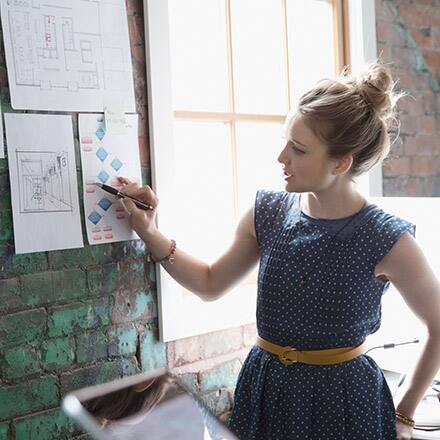 September 24, 2021
Six Sigma is a structured, data-driven strategy to analyze a process, determine where errors occur, then minimize or eliminate those errors. Learn about Six Sigma certification, jobs and more.