Meet the Winners of SNHU's 2020 Art Exhibition Contest
The results are in for the 2020 Art Exhibition Contest, and nine people with an eye for imagery and design are receiving up to $1,000 in scholarships to Southern New Hampshire University (SNHU) and a 2TB external hard drive.
Artists from all different backgrounds and interests entered more than 300 submissions across three categories:
Photography
Graphic Design & Illustration
Multimedia & Motion Graphics
This year was the contest's fourth iteration, and it was open to all artists – whether they were students or not. "We like to celebrate the arts on a variety of media for our students and other creative communities," Associate Dean of Liberal Arts Sloan Kelly said. "The exhibition enables our students, both online and on campus, to shine while competing with other professional artists throughout the country."
This contest was more than a chance to win a scholarship and a prize; submitters had their work reviewed by art, media and design professionals and then displayed for the general public to weigh in on their favorites.
"The Art Exhibition Contest is a fantastic opportunity for our students and the creative community to expand their portfolios, make connections and expose their talents nationwide," Kelly said.
Meet the winners, who scored high in creativity and execution, from each category.
Photography
1st place: "Pastel Beauty" by Saryn Morrione
2nd place: "Jass But Make it Fashion" by Dallis Jackson
3rd place: "Les Fleurs du Mal" by Halle Caccioppoli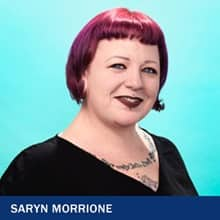 Saryn Morrione is a beauty photographer with 15 years of professional experience and more than two decades of practice.
Citing "Pastel Beauty" as a collaborative experience, Morrione said the Rococo-inspired concept came from a makeup artist she often works with on photoshoots. "I've always been a fan of the Rococo era," Morrione said. "The fashion is so luxurious and beautiful. I created the flower sleeve and collar she is wearing and had some wallpaper rolls that I knew would be perfect for the backdrop. Then, through retouching, I emphasized ... the soft, dreamy feel and color scheme."
Longtime photographer Anthony Siciliano, the assistant vice president of General Education, First Year Experience, Education & Special Programs at SNHU, was one of the judges for this category. He felt drawn to the emotion of "Pastel Beauty," and the way it connects the audience to the human experience.
"Saryn uses the camera to compose and frame the subject within the composition in a balanced, delicate manner, using color and subtle lighting to set a serene mood," Siciliano said. "This is juxtaposed by the subject's direct gaze and interaction with the camera, and by extension, us – the viewer."
Morrione's passion for photography was born when she was in high school through time spent in a dark room, watching images appear. Now she's working on her BA in Digital Photography, a degree she's always wanted but never thought would be possible while working full-time. Though her experience is extensive, she knows a degree will boost her confidence and help her perfect her skills.
She decided to enter the Art Exhibition Contest to get more involved in extracurricular opportunities, and now it's the first contest she has won.
Graphic Design & Illustrations
1st place: "Dragonfly Coaching" by Janine Winters
2nd place: "Upper Crust Bakery" by Jennifer Overfield
3rd place: "Up, Up and Away" by Christi D'Zurilla-Burton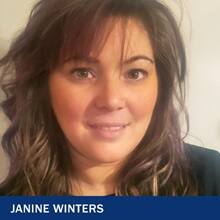 Janine Winters decided to enter the Art Exhibition Contest – her first-ever art contest – because she felt especially proud of her "Dragonfly Coaching" design. She had created it for a close friend who needed a logo for a newly-started life coaching business.
"She loved it, and this was my first official client," Winters said, noting that the dragonfly in the design represents a change in self-perspective.
When she learned it took first place in this contest, she said she was thrilled. "Honestly, I was blown away with so many amazing entries," she said. "I didn't think I stood a chance."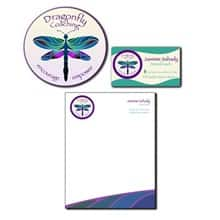 Last summer, Winters began her BA in Graphic Design and Media Arts to compliment her career as a director of fine arts at an all-girls high school, teaching graphic design, visual arts and theater. "My professional goals include applying what I learn to my daily teaching to enrich the lives of my students and prepare them for their college experiences," she said.
With a little more than two years of graphic design practice, Winters aspires to continue learning and growing. "I am so excited to be able to apply my scholarship toward furthering my education in the field of graphic design," she said.
Multimedia & Motion Graphics
1st place: "The Miserable Mill Book Trailer" by Adelin Zegstroo
2nd place: "Hello" by Cameron Bell
3rd place: "It Came From the East River" by Mark Bailey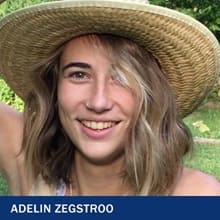 Creating "The Miserable Mill Book Trailer" was Adelin Zegstroo's first time experimenting with stop motion animation. "While I am a graphic design major, I've always been interested in other forms of art, especially hands-on ones like stop motion," she said.
Inspired by German film director Lotte Reiniger, who pioneered silhouette animation, Zegstroo created a book trailer for "The Miserable Mill," the fourth installment of her favorite childhood book series, "A Series of Unfortunate Events" by Lemony Snicket.
Max Callahan, associate dean of STEM in Game Art & Development, thought this year's submissions were the strongest he has seen in his four years as an Art Exhibition Contest judge. He found Zegstroo's research, design, medium and execution particularly impressive.
"There was a clear indication that Adelin studied applicable motion graphics artists and pieces when designing "The Miserable Mill Book Trailer," and there was a consistency in the design aesthetic that meshed well with the music and subject matter," he said.
Zegstroo, who started her BA in Graphic Design and Media Arts last fall, knew the contest could be a vehicle to promote her work. "When I saw the contest, I felt it would be a great way to get my art out there and see everyone else's stuff," she said.
Expecting to finish her program next year, Zegstroo hopes her degree will help her land a job in the design field. "My dream would be to go into packaging design, however as long as I get to create art, I'll be happy," she said.
Visit the Art Exhibition Contest galleries for Photography, Graphic Design & Illustration and Multimedia & Motion Graphics to see some of the other notable submissions.
Rebecca LeBoeuf '18 is a staff writer at Southern New Hampshire University. Connect with her on LinkedIn.
Explore more content like this article
October 20, 2021
Interested in starting a new job or advancing in your current field? An Associate of Arts (AA) degree can give you the broad-based education and in-demand career skills you need to reach your goals. Learn more about earning an AA degree and what you can do with one.
October 07, 2021
A communications major is a great way to prepare yourself for a career in fields ranging from media relations and journalism to marketing, corporate communications and many more.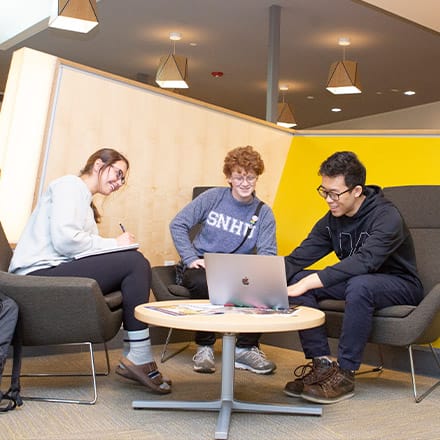 October 04, 2021
Liberal arts majors are strong communicators, who bring creativity and critical thinking to the table. If you're willing to be flexible in your search and smart about branding yourself, you can find there are many opportunities.