What is an MFA Degree? What You Need to Know

Understanding the numbers
When reviewing job growth and salary information, it's important to remember that actual numbers can vary due to many different factors — like years of experience in the role, industry of employment, geographic location, worker skill and economic conditions. Cited projections do not guarantee actual salary or job growth.
An MFA is a Master of Fine Arts, a graduate-level college degree earned by students who study and practice visual arts, performing arts, design or creative writing. Those who choose to pursue an MFA usually want to work in artistic professions and pursue careers as authors, editors, playwrights, dancers, actors, painters or sculptors. Others plan to teach at the college level.
If refining your art for personal purposes or professional gain interests you, you might consider advancing your education with an MFA degree.
What is the Difference Between a Master's and an MFA?
You may come across two different degree types as you research advanced programs focused on your preferred art form: Master of Arts (MA) and the Master of Fine Arts (MFA). For instance, if you're interested in creative writing, you might need to choose between an MA in Creative Writing or an MFA in Creative Writing. There are several differences between an MA and an MFA that you'll want to consider.
While both degree types can help you further explore and grow your talent, pursuing one over another might make the most sense for you.
How long it takes to finish is one factor. At Southern New Hampshire University (SNHU), the MFA in Creative Writing is 48 credits, while the MA in Creative Writing program is only 36 credits.
The professional weight of the credential is another factor. An MFA is considered a terminal degree, similar to professional degrees granted in other fields, such as the Doctor of Philosophy or the Doctor of Education, according to guidelines established by the College Art Association of America (CAA).
Types of MFA Concentrations
MFA programs span broad academic disciplines of art. These include:
MFA in Creative Writing: fiction, nonfiction, poetry and screenwriting
MFA in Design: graphic design and illustration
MFA in Performing Arts: theatre arts, acting and directing
MFA in Visual Arts: drawing, painting, illustration and sculpting
To be accepted into a program, you must have a bachelor's degree. Typically, you'll also be asked to furnish letters of recommendation, provide a strong personal statement and show samples of your work.
Top MFA Programs: What to Consider
There are more than 250 MFA in Creative Writing programs in the United States, according to the Poets & Writers database. Of those, 193 are full-residency and 59 are considered low-residency programs. Many online MFA programs have emerged in recent years, making an MFA even more attainable for career-changers and students with families.
If you are weighing the pros and cons of different MFA programs, the Authors Guild suggests you ask yourself these three important questions to ensure the best fit.
1. Do you want to attend part-time or full-time? MFA programs can take anywhere from a year to as long as four years to finish, although most take 2-3 years to complete. If you need to juggle work and family with your MFA program, you might consider programs that allow you to study part-time or online.
2. Where do you want to live? Even if you choose to study part-time, many MFA programs require students to take part in a residency. A residency is a period of study with other students either on campus or at a specific site. Residencies can be as short as a weekend or last several weeks. MFA programs offer both low-residency and high-residency options, although some can be completed entirely online with no travel necessary.
3. Do you want to teach? Some MFA programs require you to teach undergraduate classes if you are studying on a full scholarship, whereas others allow you to teach in exchange for a discounted tuition rate. The Poets & Writers MFA programs database identifies those programs that offer stipends, partial or full scholarships – and the teaching requirements necessary to receive MFA financial assistance. A program with a teaching component can give you valuable experience if you plan on teaching at the university level after you graduate.
While an MFA program's ranking and reputation are important, who you study with and how you study are equally important.
Advantages of an Online MFA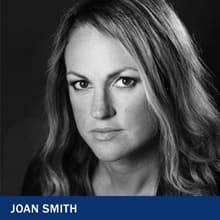 An online MFA program allows you to earn your degree from anywhere in the world, often giving you the opportunity to connect with students and faculty internationally. At the same time, online MFA options allow students the greatest level of accessibility and flexibility, said adjunct Joan Smith, former associate dean of liberal arts and creative writing at Southern New Hampshire University (SNHU). She is the author of "The Half Orphan's Handbook," a young adult novel published in 2021 from Macmillan's Imprint.
"Nationwide, the MFA has been typically reserved for people of privilege, and the online program allows us to break that (mold) a little bit," Smith said. "Students can maintain work and family balance in their lives while they put in the hard work to pursue a dream."
Students enrolled in the online MFA in Creative Writing at SNHU still focus intensely on their writing but are not required to attend residencies. The program offers a greater exploration into the "business" of entering the publishing world, allowing you to fully understand how to market your writing and navigate the publishing ecosystem.
Learning strategies related to publishing, freelancing and building an effective online writer's platform to attract your audience are all covered in the program, especially in the professional writing certificate path, one of two certificates the program offers. Those interested in teaching writing can choose to pursue the other graduate certificate focused on teaching creative writing online, which includes learning how to develop web-based courses and coach students virtually.
Online MFAs may also allow students to explore a wider range of fiction writing genres. For example, the online MFA in Creative Writing at SNHU encourages a focus on speculative fiction, young adult, fantasy and romance – opening the MFA to even more writers.
"One of the major benefits of the online MFA is that it helps you learn to communicate in an online space, and today's career authors need to know how to navigate their way through online communities and social media," Smith said.
Advantages of a Low-Residency MFA
You might choose a low-residency program if you want to join an intimate community of writers and have the flexibility to travel to scheduled in-person residencies each year.
In the Low-Residency MFA in Fiction and Nonfiction program at SNHU, a cohort of about 16 students attend two, week-long residencies at the Mountainview Grand Resort in the White Mountains of New Hampshire each year of their 2-year program. There, they meet with one another, faculty and visiting authors to workshop their writing and hone their craft.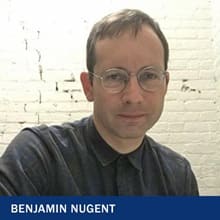 Agents and publishers also visit students during these residencies and can answer questions, provide tips on how to get published, and tell writers what they need to know about the industry, said Benjamin Nugent, director of the program and critically acclaimed author of "Good Kids" and "American Nerd."
The low-residency program can give you a unique opportunity to have your work read and critiqued by your peers and other faculty twice a year, Nugent said.
While not in residency, students in the program work intensely on their writing from home, submitting 30 pages of work every five weeks. They are paired with faculty members who provide frequent, 1-on-1 feedback in the form of notes and phone calls.
The best part: No matter where you are in your life, a low-residency program allows you to participate in a rigorous program without having to move.
"We have a flexible enough writing schedule that will work with your daily commitments," Nugent said.
The low-residency program helped MFA alumni, including David Moloney '17MFA and Nadia Owusu '17MFA, advance their writing careers.
Is an MFA a Good Degree?
Not only can an MFA program give you a structured space to hone your skills and receive feedback from peers and professionals, it can also help you advance your career.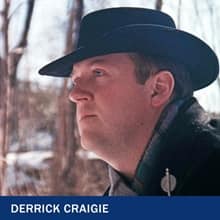 "Career opportunities for MFA graduates span a broad range of industries and fields. Organizations continue to seek professionals with exceptional communication skills," said Derrick Craigie '09MFA, senior associate dean of liberal arts at SNHU. Craigie, who earned his MFA at SNHU, said the degree could help students position themselves in any area in which strong writing and critical thinking skills are needed.
Here are some careers MFA graduates – including those who specialize in creative writing and other fine arts – often focus on:
Art director: If you have an eye for style and image, a career as an art director allows you to oversee publication layouts and movie and television productions. Art directors create the overall design of a project and direct others who develop artwork and layouts. While a bachelor's degree is the entry-level requirement, some art directors earn an MFA to supplement their work experience and show their creative or managerial ability, the U.S. Bureau of Labor Statistics (BLS) states. The median annual salary for art directors was $100,890 in 2021, with those in the motion picture and video industries earning median salaries of $137,380. Newspaper, periodical, book and directory publishers earned a median salary of $78,790. The field of art directors is expected to grow by 11% through 2030, faster than the average for all occupations, according to BLS.
Editor: Thanks to the intense focus and creativity an MFA inspires, the degree more than prepares you for a variety of editing jobs that call on you to plan, review and revise content for print or digital publications. While employers only require that candidates have at least a bachelor's degree in communication, journalism or English for entry-level jobs, more experience and education are often required for management jobs, according to BLS. The median annual wage for editors was $63,350 in 2021, and editors in the professional, scientific and technical services fields earned $78,270.
Multimedia artists and animators: If you like to bring your images to life and pair your stories with action, a career as a multimedia artist or animator might appeal to you. In addition to a bachelor's degree in animation, art or a related field, strong candidates must show both an impressive portfolio of work and strong technical skills, BLS reports. Although an MFA is not required, it can help you develop the portfolio you need to show examples of your work to employers. The median annual wage for multimedia artists and animators was $78,790 in 2021, while those in the advertising and public relations industries earned an average of $87,540. Also, the multimedia artists and animators field is expected to grow by 16% through 2030, much faster than the average for all occupations, according to BLS.
Post-secondary teacher: Most post-secondary teachers work in public and private colleges and universities, professional schools and junior or community colleges. They may also conduct research and publish scholarly papers and books. Like a doctorate, an MFA qualifies you to teach at the college level. The median annual salary for post-secondary teachers was $79,640 in 2021, English language and literature teachers made an average of $75,930. Overall employment of post-secondary teachers is projected to grow 12% through 2030.
Writer or author: Whether you develop content for books, magazines, film scripts or the internet, today's writers and authors write for all media. Although a bachelor's degree is the entry-level requirement for most writing jobs, demonstrating frequent, published work is important for career advancement, according to BLS. The median annual salary for writers and authors was $69,510 in 2021.
Whether you choose to pursue an MFA to share your love of art with college students or nurture your talents, you can benefit from a degree program that helps foster discipline while it inspires creativity.
Discover more about SNHU's MFA in Creative Writing; find out what courses you'll take, skills you'll learn and how to request information about the program.
Krysten Godfrey Maddocks '11 is a writer and marketing/communication professional. Connect with her on LinkedIn.
Explore more content like this article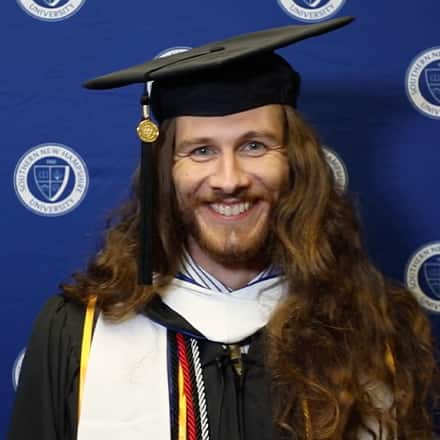 Lawrence Michael Mazza II traveled from Florida to New Hampshire to celebrate earning his bachelor's in English and creative writing. And he was celebrating another accomplishment, too — the start of his new career as a middle school English teacher.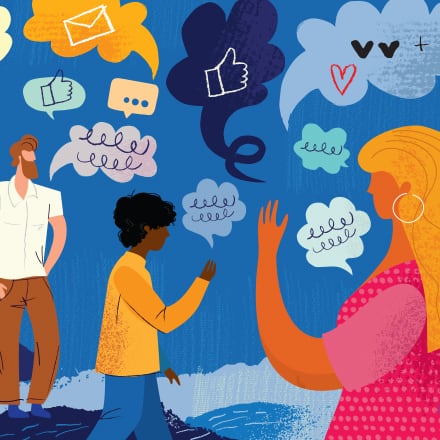 Everyone has their own communication style. Knowing what these styles look like — and how to identify them — can help you better communicate and work with other people. Learn how to leverage communication styles to communicate successfully across different mediums and cultures.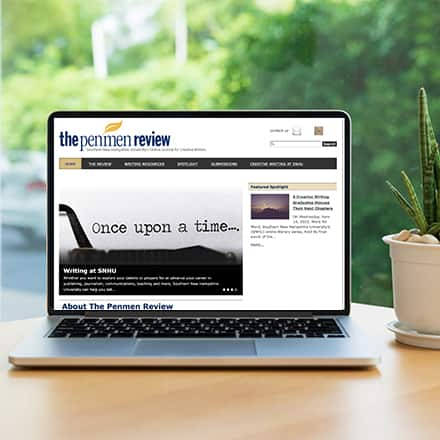 Southern New Hampshire University's online creative writing journal, The Penmen Review, publishes beginners and bestsellers alike. This year marks more than a decade since its inception. 
About Southern New Hampshire University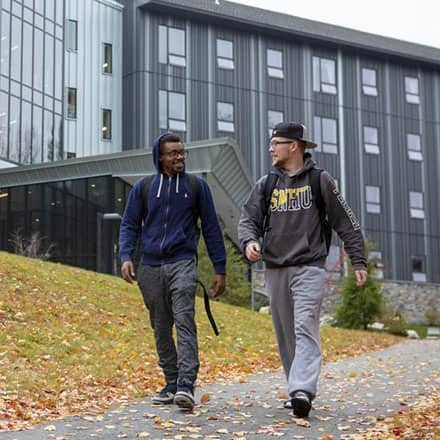 SNHU is a nonprofit, accredited university with a mission to make high-quality education more accessible and affordable for everyone.
Founded in 1932, and online since 1995, we've helped countless students reach their goals with flexible, career-focused programs. Our 300-acre campus in Manchester, NH is home to over 3,000 students, and we serve over 135,000 students online. Visit our about SNHU page to learn more about our mission, accreditations, leadership team, national recognitions and awards.