What is an MFA Degree? What You Need to Know
An MFA is a Master of Fine Arts, a graduate-level degree for students studying visual and performing arts, design or creative writing.
What does MFA stand for in college? An MFA is a Master of Fine Arts, a graduate-level degree earned by students who study and practice visual arts, performing arts, design or creative writing.
Not to be confused with an MA, or Master of Arts degree, an MFA is a terminal degree similar to professional degrees granted in other fields, such as the PhD or the EdD, according to guidelines established by the College Art Association of America. Those who choose to pursue an MFA usually want to work in artistic professions and pursue careers as authors, editors, playwrights, dancers, actors, painters or sculptors. Others plan to teach at the college level.
Types of MFA Concentrations
MFA programs span across broad academic disciplines of art. These include:
Visual Arts: drawing, painting, illustration, sculpting
Performing Arts: theatre arts, acting, directing,
Design: graphic design and illustration
Creative Writing: fiction and nonfiction
To be accepted into a program, you must have already earned a bachelor's degree. Typically, you'll also be asked to furnish letters of recommendation, provide a strong personal statement and show samples of your work.
Top MFA Programs: What to Consider
According to Poets & Writers, in 2019 there were more than 200 MFA in creative writing programs in the United States. Of those, 158 are full-residency and 64 are considered low-residency programs. Many online MFA programs have emerged in recent years, making an MFA even more attainable for career-changers and students with families.
If you are weighing the pros and cons of different MFA programs, the Authors Guild suggests you ask yourself these three important questions to ensure the best fit.
Do you want to attend part-time or full-time? MFA programs can take anywhere from a year to as long as four years to finish, although most take 2-3 years to complete. If you need to juggle work and family with your MFA program, you might consider programs that allow you to study part-time or online.
Where do you want to live? Even if you choose to study part-time, many MFA programs require students to take part in a residency. A residency is a period of study that takes place with other students either on campus or at a specific site. Residencies can be as short as a weekend or last several weeks. MFA programs offer both low-residency and high-residency options; although some can be completed entirely online with no travel necessary.
Do you want to teach? Some MFA programs require you to teach undergraduate classes if you are studying on a full scholarship; whereas others afford you the opportunity to teach in exchange for a discounted tuition rate. The Poets & Writers 2019 MFA Index: Your Guide to More Than 220 Programs identifies those programs that offer stipends, partial or full scholarships – and the teaching requirements necessary to receive MFA financial assistance. A program with a teaching component can give you valuable experience if you plan on teaching at the university level after you graduate.
While an MFA program's ranking and reputation are important, who you study with and how you study are equally important.
Advantages of an Online MFA
An online MFA program allows you to earn your degree from anywhere in the world, often giving you the opportunity to connect with students and faculty internationally, according to Poets & Writers. At the same time, online MFA options allow students the greatest level of accessibility and flexibility, said adjunct Joan Smith, former associate dean of liberal arts and creative writing at Southern New Hampshire University (SNHU). She is the author of "The Half Orphan's Handbook," a young adult novel published in 2021 from Macmillan's Imprint.
"Nationwide, the MFA has been typically reserved for people of privilege, and the online program allows us to break that (mold) a little bit," Smith said. "Students can maintain work and family balance in their lives while they put in the hard work to pursue a dream."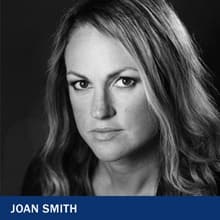 Students enrolled in the online MFA in Creative Writing at SNHU still focus intensely on their writing, but are not required to attend residencies. The program offers a greater exploration into the "business" of entering the publishing world, allowing you to fully understand how to market your writing and navigate the publishing ecosystem.
Learning strategies related to publishing, freelancing and building an effective online writer's platform to attract your audience are all covered in the program, especially in the professional writing certificate path, one of two certificates the program offers. Those interested in teaching writing can choose to pursue the other graduate certificate focused on teaching creative writing online, which includes learning how to develop web-based courses and coach students virtually.
Online MFAs may also allow students to explore a wider range of fiction writing genres as well. For example, the online MFA in Creative Writing at SNHU encourages a focus on speculative fiction, young adult, fantasy and romance – opening the MFA to even more writers.
"One of the major benefits of the online MFA is that it helps you learn to communicate in an online space, and today's career authors need to know how to navigate their way through online communities and social media," Smith said.
Advantages of a Low-Residency MFA
In the Low-Residency MFA in Fiction and Nonfiction program at SNHU, a cohort of 12-17 students attend two, week-long residencies at the Mountainview Grand Resort in the White Mountains of New Hampshire each year of their 2-year program. There, they meet with one another, faculty and visiting authors to workshop their writing and hone their craft.
Agents and publishers also visit students during these residencies and can answer questions, provide tips on how to get published, and tell writers what they need to know about the industry, said Benjamin Nugent, director of the program and critically acclaimed author of "Good Kids" and "American Nerd."
The low-residency program can give you a unique opportunity to have your work read and critiqued by your peers and other faculty twice a year, Nugent said.
While not in residency, students in the program work intensely on their writing from home, submitting 30 pages of work every five weeks. They are paired with faculty members who provide frequent, 1-on-1 feedback in the form of notes and phone calls.
The best part: Parents, students pursuing second careers, and writers with other obligations have the opportunity to take part in a rigorous program without having to move.
"We have a flexible enough writing schedule that will work with your daily commitments," Nugent said.
MFA Degree Careers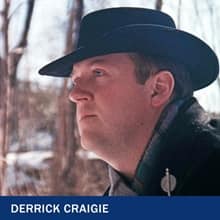 "Career opportunities for MFA graduates span a broad range of industries and fields. Organizations continue to seek professionals with exceptional communication skills," said Derrick Craigie, senior associate dean of liberal arts at SNHU. Craigie, who earned his MFA in 2009, said the degree can help students position themselves in any area in which strong writing and critical thinking skills are needed.
Here are some careers MFA graduates – including those who specialize in creative writing and other fine arts – often focus on:
Whether you choose to pursue an MFA to share your love of writing with college students or to perfect your own novel, you can benefit from a degree program that helps foster discipline while it inspires creativity.
SNHU Mountainview Low-Residency MFA alumnus David Moloney advanced his writing career.
Krysten Godfrey Maddocks '11 is a writer and marketing/communication professional. Connect with her on LinkedIn.
Explore more content like this article
October 07, 2021
A communications major is a great way to prepare yourself for a career in fields ranging from media relations and journalism to marketing, corporate communications and many more.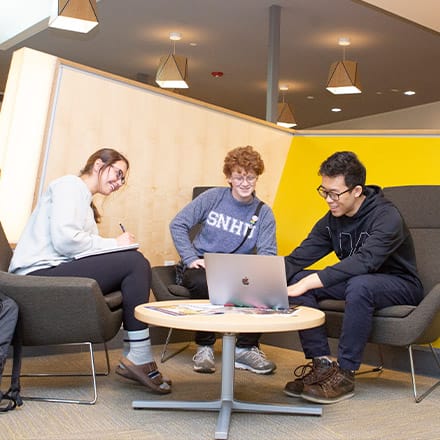 October 04, 2021
Liberal arts majors are strong communicators, who bring creativity and critical thinking to the table. If you're willing to be flexible in your search and smart about branding yourself, you can find there are many opportunities.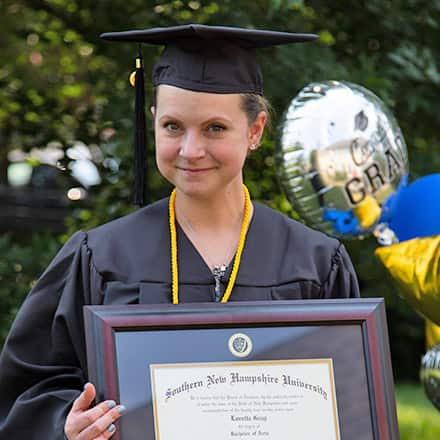 September 15, 2021
Loretta Gray started her college career in 1997, but finances took her away shortly after. Just a few weeks ago, the two-time cancer survivor completed her bachelor's degree in history. Little did she know, her husband and SNHU were planning a special diploma delivery for her.