Earn a Political Science Degree Online
$330/credit (120 total credits)
Transfer up to 90 credits
24/7 online access to the classroom
No application fee or SAT/ACT scores
Experiential-learning opportunities
Learn from faculty with real-world experience
Online Political Science Degree Program Overview
Politically charged and civically engaged, New Hampshire has a seat at the head of the election table with the first-in-the-nation primary.
From this position, Southern New Hampshire University's Bachelor of Arts (BA) in Political Science can give you a unique perspective on the relationship between the U.S. political system, public perception and the policies that shape government.
The online political science degree program takes a practical approach to politics, analyzing events in real time and applying solutions to local, national and international scenarios. You'll explore political questions, tactics and strategies from many perspectives while you develop the critical thinking and communication skills you need to succeed in the political arena.
"Southern New Hampshire University's online political science program is not just for those seeking a career in politics," said Rob Mellen Jr., PhD, political science faculty at SNHU. "It is a program designed to help students think critically about the issues facing them in contemporary society through the consideration and analysis of multiple policy options."
Earn credits for what you already know: Did you know certain work and life experience – like industry-recognized certifications, law enforcement training and math knowledge – could save you time and money at SNHU? Learn how you could get credit for work or life experience.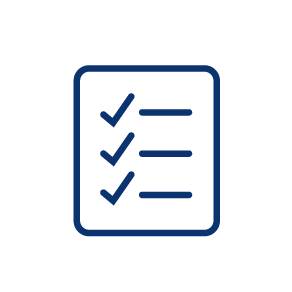 What You'll Learn
Political system components
Political analysis
Research skills
Effective communication
Ethical civic engagement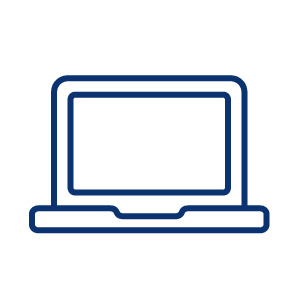 How You'll Learn
At SNHU, you'll get support from day 1 to graduation and beyond. And with no set class times, 24/7 access to the online classroom, and helpful learning resources along the way, you'll have everything you need to reach your goals.
Career Outlook
In the online political science degree program, you'll learn to analyze policy and politics on local, national and global scales. By building and refining analysis and communication skills, you can plan for a career in advocacy, campaign strategy and development, government, public policy, statistical analysis and beyond.
Here are a few roles you might seek upon graduating from the political science degree program:
Public Relations Specialist
Manage the public image of people, businesses, government and nonprofit organizations. You'll interact with the media, craft speeches, organize events and build social media campaigns.
Market Research Analyst
Study consumer preferences and business conditions to assess potential sales of a product. You'll help companies understand what products people want, who will buy them, and at what price.
Campaign Manager
United by a common cause, you'll manage the people and operations necessary to win a candidate an election or pass legislation your organization believes in.
Legislative Assistant
Assist legislators by providing administrative, communication and research support. You'll help create policy drafts, track legislation and conduct research on legislative issues.
Lobbyist
Use your knowledge – and charisma – to persuade legislators in support or opposition of bills. From local civic groups to massive worldwide corporations, lobbyists are used to promote organizations' agendas.
Political Scientist
Study the origin, development, and operation of political systems. You'll research political ideas and analyze governments, policies, and more. This role typically requires at least a master's degree.
Political involvement on the local level is important, but often lacking. If you have good ideas and a strong network in your area, running for local or state representation could be worth pursuing. Some options include:
City councilor
County commissioner
School board member
State assembly person
State senator
If campaigning isn't really your cup of tea, there are plenty of other ways you can get involved to help improve your community. Whether that's with the local chamber of commerce, government departments like economic development and parks and recreation, local nonprofit organizations or charitable social clubs, there are many opportunities to put your political science degree to work.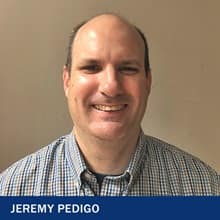 "A degree in political science provided me with a rewarding 20-year career in local government," said Jeremy Pedigo, SNHU adjunct political science professor, "first in an entry-level position after graduating from college and eventually being promoted as director of a department."
And if you're thinking local government might not be exciting enough, Pedigo was quick to add how fulfilling his career was. He was able to help families in his community, meet government officials, promote ideas for improving existing policies, participate in professional conferences and provide expertise in creating new programs. While he found so much value in his work, he also found stability in government employment.
"A career in government provided sound job security, formidable benefits – insurance, retirement, vacation/sick time – and a work-life balance that met my needs," he added.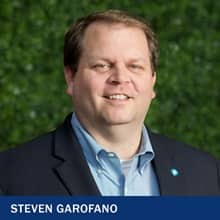 Whether your goals involve running for office or running a nonprofit, earning your political science degree can open doors to an array of opportunities. In fact, many political science graduates enter fields outside of politics and policymaking, such as business or law.
"The political science program is unique in that its courses, and the associated material, help to prepare you to be a leader in whatever career you choose – not simply within the political sphere," said Steven R. Garofano, adjunct faculty of political science at Southern New Hampshire University.
Job Growth and Salary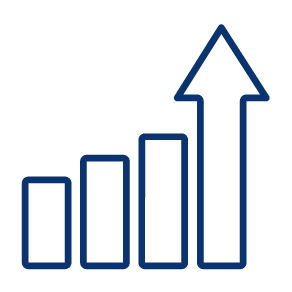 Job Growth
According to the U.S. Bureau of Labor Statistics, the need for public relations specialists is expected to grow 8% through 2031, while the need for market research analysts is projected to increase by a whopping 19%.1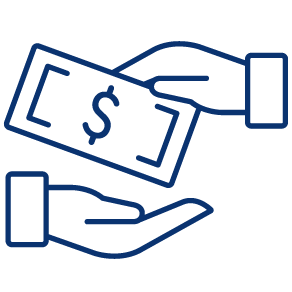 Salary
In 2021, public relations specialists and market research analysts earned median annual salaries of $62,800 and $63,920, respectively.1
Understanding the numbers
When reviewing job growth and salary information, it's important to remember that actual numbers can vary due to many different factors—like years of experience in the role, industry of employment, geographic location, worker skill and economic conditions. Cited projections do not guarantee actual salary or job growth.
Start Your Journey Toward an Online Political Science Degree
Why SNHU For Your Political Science Degree
Flexible
With no set class meeting times, you can learn on your schedule and access online course materials 24/7.
Affordable
As part of our mission to make higher education more accessible, we're committed to keeping our tuition rates low. In fact, we offer some of the lowest online tuition rates in the nation.
Prior coursework could also help you save time and money. SNHU's transfer policy allows you to transfer up to 90 credits toward your bachelor's degree and 45 credits for an associate degree from your previous institutions—that means you could save up to 75% off the cost of tuition. You could also save time and money by getting college credit for previous work experience, or by taking advantage of military discounts and employer tuition assistance if available to you.
Respected
Founded in 1932, Southern New Hampshire University is a private, nonprofit institution with over 160,000 graduates across the country. SNHU is accredited by the New England Commission of Higher Education (NECHE), a regional accreditor, which advocates for institutional improvement and public assurance of quality.
Recently, SNHU has been nationally recognized for leading the way toward more innovative, affordable and achievable education:
U.S. News & World Report named SNHU the 2021 Most Innovative University in the North and one of the nation's "Best Regional Universities"
Awarded the 21st Century Distance Learning Award for Excellence in Online Technology by The United States Distance Learning Association (USDLA)
A $1 million grant from Google.org to explore soft skills assessments for high-need youth
Network
At Southern New Hampshire University, you'll have access to a powerful network of more than 300,000 students, alumni and staff that can help support you long after graduation. Our instructors offer relevant, real-world expertise to help you understand and navigate the field. Plus, with our growing, nationwide alumni network, you'll have the potential to tap into a number of internship and career opportunities.
93.6% of online students would recommend SNHU (according to a 2022 survey with 17,000+ respondents). Discover why SNHU may be right for you.
Expanding access to quality higher education means removing the barriers that may stand between you and your degree. That's why you can apply at any time and get a decision within days of submitting all required materials:
Completed free undergraduate application
Prior transcripts, which we can retrieve at no cost to you
Test scores are not required as part of your application
Acceptance decisions are made on a rolling basis throughout the year for our 6 (8-week) undergraduate terms.
If you're ready to apply, follow these simple steps to get the process going:
If you have questions or need help filling out your application, call 1.888.387.0861 or email enroll@snhu.edu.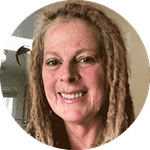 Courses to Prepare You for Your Career
Jocelyn Torres, PhD, adjunct faculty member
"A degree in political science means you learn and understand how power, in all its various forms, influences the way people think, what they say, and what they do. You become an expert in power relationships applicable to any number of professional arenas."
Courses & Curriculum
The online political science degree program includes an extensive overview of politics, from organization of political parties and campaigns to fundraising and finance. Here's a sample of just a few of the courses you may take:
International Relations
American State and Local Government
The Legal System in America
Globalization and World Politics
Analysis and Research in Political Science
Public Administration
Your curriculum will incorporate 33 credits of political science major courses intended to give you a comprehensive understanding of the field. Additionally, you'll have 12 credits (4 courses) in major electives to tailor your degree to your interests in areas like communication, history, public administration and, of course, political science. You could also use these credits to pursue valuable experiential-learning and internship opportunities.
Furthermore, you'll have 24 free elective credits to explore everything from business to environmental science. This makes our online political science degree program a great option for anyone with a significant amount of transfer credits.
At the end of the bachelor's in political science program, you'll be able to demonstrate your gained expertise through a capstone course experience.
Curriculum Requirements & Resources
General Education
All undergraduate students are required to take general education courses, which are part of SNHU's newly redesigned program, The Commons. The goal of The Commons' curriculum is to empower you with some of the most in-demand skills, so you can succeed not only in your academic career, but in your personal and professional life too.
Technology Resources
We provide cloud-based virtual environments in some courses to give you access to the technology you need for your degree – and your career. Learn more about our virtual environments.
Earn Math Credits
Save time and tuition with our Pathways to Math Success assessments. Depending on your scores, you could earn up to 12 math credits – the equivalent of 4 courses – toward your degree for less than $50 per assessment. For additional information, or to register for a Pathways to Math Success assessment, contact your admission counselor or academic advisor today.
List of Courses
Courses May Include
BA in Political Science Online
HIS 114
United States History II: 1865-Present
The second half of the United States history survey course covers the period following the Civil War. The economic, political and ideological developments that allowed the United States to attain a position of the world leadership are closely examined. Required for majors in History and Social Studies Education with a concentration in History.
PAD 330
Public Administration
Explore the field of public administration through the analysis of key theory and career possibilities. Examine the role of government and regulation in public policy development. Analyze how ethics drives conduct within the field.
POL 210
American Politics
This course offers a broad introduction to the structure and function of the American political system at the national level, including the roles played by the president, Congress, the courts, the bureaucracy, political parties, interest groups and the mass media in the policy- making and electoral processes. This course places special emphasis on how the efforts of the framers of the Constitution to solve what they saw as the political problems of their day continue to shape American national politics in ours.
POL 211
International Relations
This course offers a broad introduction to the study and practice of international relations, including the roles played by states and nations, non-state actors, national interests, power, morality and international law. This course places special emphasis on realism and idealism as alternative approaches to the study and practice of international relations and on their implications for ongoing efforts to construct a peaceful and prosperous global political system in the aftermath of the Cold War.
POL 309
American State and Local Government
Many political issues in the United States, such as education, public safety, environmental protection, and transportation, are first handled and addressed by state and local governments. This course explores the structure, function, and distribution of power between state and local governments and the federal government of the United States. Particular emphasis is placed on the necessary collaboration of state and local governments and their roles as partners with the federal government in effecting improvements in policies and services as well as the exploration of the legal and constitutional relationships between state and local governments.
POL 313
Political Theory and Applications
This course covers the study of the conceptual foundations of political systems and behavior including the historical contributions of Western political theorists toward critically analyzing contemporary political institutions and ideas. Special emphasis is placed on exploring how the social and cultural contexts in which these theorists lived and worked helped to shape their political ideas.
POL 327
US Government and Contemporary Issues
This course extends upon the foundational American politics course. Special emphasis is placed on watershed moments in U.S. political history that have shaped policies and practices today. Students will be asked to focus a critical eye toward governing in today's world by assessing the current political climate and current policies in the interest of identifying and applying possible solutions.
POL 328
The Legal System in America
This course is a foundational overview of the court and judicial systems, major laws in United States political history, and the lawmaking and amendment process. While an overview of major laws will be covered in the course, students will be asked to assess the legal system in general terms to recognize patterns in civil liberties, judicial interpretations, and judicial activism. A specific focus on how social movements and public opinion have influenced court decisions will also be included.
POL 360
Introduction to Comparative Politics
This course examines the development of different political systems including the relationship between factors (culture, economics, geography, etc.) that influence political development and national identity. Students will study key components of what separates political systems from one another, as well as differences within individual political systems and how they are applied by different nations. Special attention will be paid to understanding how democratic nations vary in their political institutions (legislative, judicial, executive) and how these applications influence public policy and how countries are viewed by one another.
POL 364
Globalization and World Politics
This course is an exploration of globalization and how it relates to political systems, economic systems, technology, culture, and participation/activism in government. Students will be introduced to concepts of war and peace, terrorism, nationalism, etc., and how these issues affect and intersect with policy regarding international relations. Contemporary issues in globalization will be explored and analyzed for efficacy.
POL 370
Analysis and Research in Political Science
In this course, students will examine applied aspects of research methods and statistical analysis that are commonly utilized in political science research. Through case studies utilizing contemporary issues, students will investigate procedures used to gather and analyze data, provide analysis and conclusions based on social scientific inquiry, and acquire real-world skills required to design and conduct research in the field of political science.
POL 491
Political Science Capstone Experience
This capstone course is the culminating experience for the B.A. in Political Science program. The aim of the capstone is to assess students' ability to synthesize and integrate the knowledge and skills they have developed throughout their coursework, rather than introducing new concepts. This course is structured to support student success in fulfilling program requirements.
Total Credits: 120
Minimum Hardware Requirements
| Component Type | PC (Windows OS) | Apple (Mac OS) |
| --- | --- | --- |
| Operating System | Currently supported operating system from Microsoft. | Currently supported operating system from Apple. |
| Memory (RAM) | 8GB or higher | 8GB or higher |
| Hard Drive | 100GB or higher | 100GB or higher |
| Antivirus Software | Required for campus students. Strongly recommended for online students. | Required for campus students. Strongly recommended for online students. |
| SNHU Purchase Programs | | |
| Internet/ Bandwidth | 5 Mbps Download, 1 Mbps Upload and less than 100 ms Latency | 5 Mbps Download, 1 Mbps Upload and less than 100 ms Latency |
Notes:
Laptop or desktop?  Whichever you choose depends on your personal preference and work style, though laptops tend to offer more flexibility.
Note:  Chromebooks (Chrome OS) and iPads (iOS) do not meet the minimum requirements for coursework at SNHU. These offer limited functionality and do not work with some course technologies. They are not acceptable as the only device you use for coursework. While these devices are convenient and may be used for some course functions, they cannot be your primary device. SNHU does, however, have an affordable laptop option that it recommends: Dell Latitude 3301 with Windows 10.
Office 365 Pro Plus is available free of charge to all SNHU students and faculty. The Office suite will remain free while you are a student at SNHU. Upon graduation you may convert to a paid subscription if you wish. Terms subject to change at Microsoft's discretion. Review system requirements for Microsoft 365 plans for business, education and government.
Antivirus software: Check with your ISP as they may offer antivirus software free of charge to subscribers.
University Accreditation
Southern New Hampshire University is a private, nonprofit institution accredited by the New England Commission of Higher Education (NECHE) as well as several other accrediting bodies.
Tuition & Fees
As a private, nonprofit university, we're committed to making college more accessible by making it more affordable. That's why we offer some of the lowest online tuition rates in the nation.
We also offer financial aid packages to those who qualify, plus a 30% tuition discount for U.S. service members, both full and part time, and the spouses of those on active duty.
| Online Undergraduate Programs | Per Course | Per Credit Hour | Annual Cost for 30 credits |
| --- | --- | --- | --- |
| Degree/Certificates | $990 | $330 | $9,900 |
| Degree/Certificates (U.S. service members, both full and part time, and the spouses of those on active duty)* | $693 | $231 | $6,930 |
Tuition Rates are subject to change and are reviewed annually. *Note: students receiving this rate are not eligible for additional discounts.
Additional Costs No Application Fee, Course Materials ($ varies by course)
Frequently Asked Questions
Why should I study political science?
Are you interested in changing the world? Would you like to know more about our nation's political process and be a part of improving it? If you are interested in a career in government and policy, a political science degree is the credential that can help prepare you for a rewarding career.
You could focus on domestic and international politics, public policy, civil rights or even policy to protect the environment. Or your studies could take you in a completely unexpected direction.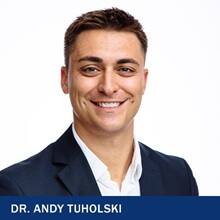 "Political science requires analytic thinking that can be applied to any number of careers, including but not limited to government, law, nonprofit work, political campaigns, public policy and academia," said Andy Tuholski, PhD, political science adjunct faculty at SNHU.
Political science is the study of government, public policy and all facets of political behavior. A deep understanding of human behavior, the legal system and even media can prepare you for careers like:
Politician: Perhaps the most obvious career choice with a BA in Political Science, in this role you could create or support laws at the local, state or national level. Politicians do much more than what we see on television. They may serve their communities in a grassroots fashion or advocate for new laws to support their communities. There are many opportunities to serve as a politician and contribute to governing a locale and its residents.
Lawyer: A BA in Political Science is an excellent foundation for a legal career. The bachelor's degree is grounded in communication skills, analytical reasoning and public affairs, which makes it a great first step in preparation for law school.
Education: A bachelor's of political science degree can help prepare you for a rewarding career teaching history, social studies or humanities. Given the strong foundation of the program in courses such as communication and social science, you can develop the versatility you need to succeed as a teacher at the secondary level, or to continue for your master's degree online, or on campus, or doctoral degree and teach at the post-secondary level. (Note: This degree program does not prepare you to earn teaching licensure or certification.)
Lobbyist: If rhetoric is your superpower, a career as a lobbyist is for you. A lobbyist is the ultimate influencer, working to convince decision-makers to make choices and take action on behalf of the groups they represent.
Policy analyst: If you like researching the issues and being at the forefront of policies and legislation, a career as a policy analyst could be for you. You may work for a local, state or federal government office or for a private corporation, putting your research skills to work to help leadership make key decisions.
Political consultant: Perhaps running for office isn't for you. There is still a key role that you can play as a strategist, designing campaigns for candidates. You may make decisions on staffing, media coverage and communications. You may even write speeches for your candidate.
Whichever career path you ultimately choose, with a BA in Political Science, you can contribute to changing the world.
Can you get a political science degree online?
Not only can you earn an online political science degree, you can do so at your own pace. Even better, you can earn that BA in political science, or any number of other online degree options, from a highly regarded, fully accredited university.
A bachelor's in political science offers an overview of politics and political parties plus instruction on the legal, financial and media-related elements of the political field. All of this, plus a foundation in general education courses that includes writing, history and statistics, can be done in an exclusively online format. This allows you to complete your degree at your pace and on your schedule.
With Southern New Hampshire University, you can earn credit for what you already know. Our admission counselors and academic advisors can help you receive transfer credit for courses already completed, as well as possible credit for work and life experience.
You'll also have 12 major elective credits as part of the degree program. You can use these credits for a wide range of courses in areas like communication, sociology and criminal justice. You can also choose to apply some of your elective credits toward experiential-learning opportunities or a hands-on internship right where you live.
What courses do you take for political science?
The beauty of a bachelor of political science degree is that you study a little bit of everything. The degree is grounded in general education courses, including instruction in statistics, writing, sociology and history. From there, you'll study courses in your major, which usually include political theory, analysis and research, international relations and government and politics.
With Southern New Hampshire University, you'll also have 12 credits of major electives to use toward specializing in the areas that most interest you. You may wish to focus on communication, or perhaps criminal justice or public administration. You may also wish to apply some of your major electives to an experiential-learning opportunity or a hands-on internship that you can complete right where you live.
In addition, the BA in Political Science program at SNHU provides you with 24 free elective credits that you can use to pursue other academic interests or perhaps minor in an area like psychology or project management. Or, if you have a significant number of transfer credits, you can apply them as free electives and be well on your way to earning your bachelor's degree.
No matter which area you choose as your focus, a political science degree can help prepare you for a rich and rewarding career that lets you put your writing, research and analytical thinking skills to work for the greater good.
Is it better to get a BA or BS in Political Science?
Either degree can help you reach your goals. The key difference between a BA or BS in political science has to do with the focus. If you are more interested in political theory, history and philosophy, a BA might be best for you. If you prefer to focus on economics, math and quantitative methods of research and analysis, then you might wish to consider a BS.
Either way, you could come away with a solid overview of politics in America and abroad, including what it means to run a campaign and manage the financial, legislative and justice-related aspects of public policy.
With Southern New Hampshire University, our BA in Political Science offers opportunities to learn campaign fundraising and finance as well as research methods. You may take courses in statistics and global politics, and every student completes a capstone course. This course is structured to allow you to synthesize all of your knowledge and skills and may result in material for your professional portfolio.
We also offer experiential learning opportunities and an internship as part of your free electives. These courses will provide hands-on, professional learning opportunities. You may also be able to receive credit for prior work or life experiences. There are many ways to customize your degree program to work best for you.
What can you do with a bachelor's in political science?
A political science degree is grounded in many vital and transferable skills. Oral and written communication, research and analytical thinking can all help you excel in the career of your choice.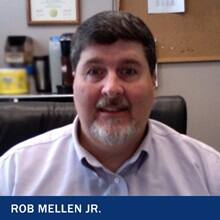 "At its core, political science is the search for explanations about the things we hear, see, and do in the political world every single day," said Rob Mellen Jr., PhD, political science faculty at SNHU. "Whether you seek a career in politics, civil service, the law, teaching or business, developing a strong ability to critically examine the world around you will help you achieve your goals."
With a bachelor's in political science, you will be prepared for careers like:
Legislative assistant, where you research, draft and monitor legislation. You may advise policy-makers and make recommendations pertaining to new laws.
Public relations specialist, where your role will involve creating and maintaining a public image for the candidate, client or organization you represent. You may write press releases and speeches. You may be a spokesperson with the press.
Marketing research analyst, where you may gather and analyze data to support the client, candidate or organization for whom you work. You can become an expert on your particular market and understand who may vote for a particular candidate and why.
Political speechwriter, where your role could be to research and write speeches for politicians and political candidates. Many senior-level officials have full-time speechwriters on staff to provide this expert-level service.
Political consultant, where you may help manage a campaign, design marketing and public relations efforts for political candidates, or conduct market research.
A bachelor's degree in political science is also excellent preparation for a legal career.
How much money can you make with a political science degree?
With a median salary of $122,510 per year in 2021, career prospects for political scientists are excellent, but you'll likely need at least a master's degree, according to the U.S. Bureau of Labor Statistics.1
Employment for political scientists is predicted to grow at the national average of 6% from 2021 to 2031.1 While there will be strong competition in this career field, the opportunities to use your political science degree are many.
You can put your degree to use in one of these exciting careers:
Political strategist. Support a candidate by hiring staff, designing a social media campaign or writing speeches.
Policy analyst. Write or recommend policy. You may advise high-level government officials or organizational leadership. You'd likely use research and analytical skills to make recommendations for laws.
Speechwriter. Use your knowledge of government to write speeches for politicians, political candidates, government officials or other people in positions of leadership.
With every year that goes by, national interest in politics increases. More than ever, residents across the country and the world are interested in being a part of the political process. Becoming an expert in politics positions you to be at the forefront of this new national interest.
Thanks to the wide-ranging courses you can take to earn a Bachelor of Arts in Political Science, you will be ready for a career in many areas, such as law, economics, education, sociology and urban planning. No matter which area you choose, you can be ready to help change the world.
Related Articles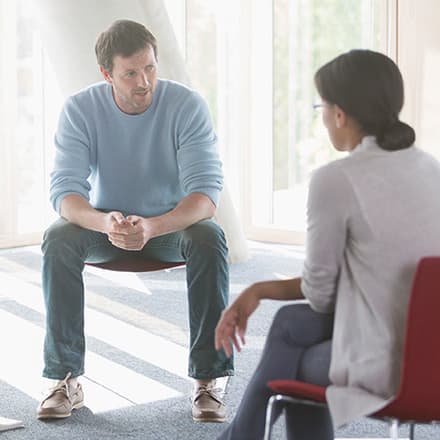 With a degree in psychology, you will use core skills such as research, decision-making and communication to work in a vast array of fields, including business, counseling, human resources and many more. Use your degree level and interests to help narrow down which of these careers is right for you.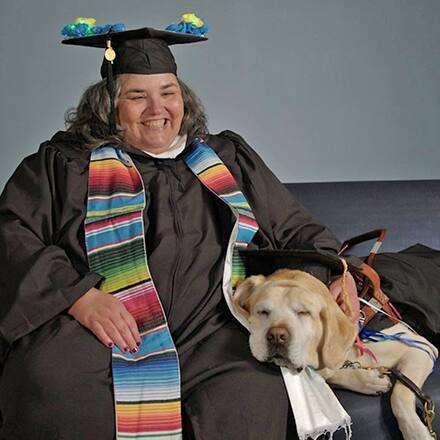 After facing accessibility challenges at other schools, Heather Schey enrolled at Southern New Hampshire University, where she earned her BA in Human Services. She now works to help people with disabilities live independently and advocates for accessible public transportation in Rhode Island.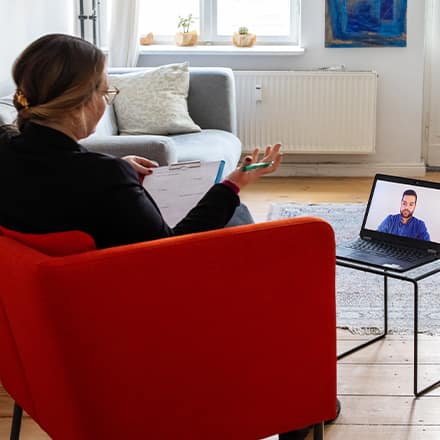 As a result of changing societal needs, online therapy has made tremendous gains in popularity and accessibility, reshaping the way individuals can receive counseling services. If you're interested in becoming an online therapist, find out what types of requirements you'll need to meet.
References
1Bureau of Labor Statistics, U.S. Department of Labor, Occupational Outlook Handbook, on the internet, at:
https://www.bls.gov/ooh/media-and-communication/public-relations-specialists.htm (viewed Dec. 9, 2022)
https://www.bls.gov/ooh/business-and-financial/market-research-analysts.htm (viewed Dec. 9, 2022)
https://www.bls.gov/ooh/life-physical-and-social-science/political-scientists.htm (viewed Oct. 24, 2022)
Cited projections may not reflect local and/or short-term economic or job conditions and do not guarantee actual job growth.