Start a UX Career with an In-Depth Certificate
Complete in 9 months
Can be completed while also working full-time
Tuition: $12,500
Financing options available, including Federal Student Aid
Completed program credits can be applied toward an SNHU degree
Customize a flexible schedule that includes independent learning and optional sessions
Online UX Bootcamp Style Certificate Program Overview
UX (user experience) and UI (user interface) design is the intersection of art and tech where UX designers create the visuals, functionality, usability, accessibility and overall user experience for a product or service.
Think about your most-used mobile app or the website of your favorite retailer. Behind that software application or e-commerce site is a UX designer who researches user needs, builds wireframes, innovates features and tests its usability. UX/UI designers create a responsive design and make the user experience interactive and enjoyable.
If you're a creative critical thinker who's interested in coding and web design, then the Kenzie Academy UX Design program from Southern New Hampshire University and a career as a UX designer may be a fulfilling path for you. The UX Design program teaches the design thinking process of research, iteration, prototyping and testing.
The UX bootcamp style certificate program also provides training on how to:
Perform user research and empathize with the user
Synthesize findings to generate ideas and design solutions
Iterate upon solutions
Test prototypes and usability
Build applications
To create an accessible and responsive design, you'll also learn aspects of frontend web development, design principles, and HTML and CSS. Then upon completing this program, you'll be equipped with design tools, as well as have the technical skills to solve real-world problems by bringing digital ideas to life through practical application.
As a set of bootcamp style tech certificates, Kenzie Academy programs provide straight-to-workforce, accelerated training in only 9 months, which means you could potentially get a job in UX design a year from now. Like a bootcamp, tuition is also typically less than a traditional degree program. Unlike a typical bootcamp, however, The Kenzie Academy UX design program exceeds 12 weeks. This gives learners the flexibility to create their own weekly schedule, and provides time to learn, retain and apply concepts in depth.
If the idea of working on a webpage design or app design sounds exciting, then earning a UX certificate may be the next move for you.
Career Outlook
The need for UX/UI designers and web design talent is rising at a rapid pace as companies and businesses are increasingly investing in UX design. To stay competitive, they demand skills from qualified user experience industry professionals.
According to the U.S. Bureau of Labor Statistics, the job outlook for web developers and digital designers is expected to increase by 23% – much faster than average – with about 21,800 projected job openings each year by 2031.1 Generally speaking, the job outlook for industry professionals with web design UX skills and UX experience is steadily on the rise.
Related jobs include:
UX researchers
Product designers
UX writers
Information architects
UX strategists
UX analysts
UX managers
UX consultants
UX developers
Visual designers (depending on experience, skill set and skill level)
In addition to technical skills training, Kenzie Academy learners will get the tools, job-readiness training, and employer and job connections to start and build your career. The Career Curriculum course, the final course in the UX Design program, helps you prepare your resume, LinkedIn profile, and GitHub and present these artifacts. You'll also be assigned to a career advisor who will create a custom job-searching strategy with you. The journey doesn't stop at graduation — and career services is here to help you succeed.
Courses & Curriculum
The web design UX bootcamp style program emulates a first-year internship experience in the industry. For example, in portfolio design, you'll generate compelling case studies outlining your design process and incorporate these into a robust, industry-ready portfolio. The curriculum also includes:
Best practices for graphic user interface (GUI) design in the areas of form design, screen states, UX writing and icons
Visual hierarchy to GUI design
Interviewing user types about design solutions, gathering/classifying feedback and iterating
Presentation and telling a compelling visual story about a process
Producing high-fidelity mockups prior to producing a prototype ready for development
Learning how designs are interpreted into code
How to modify and identify HTML form factors on websites and communicate in code to a developer
UX design courses include:
UX Fundamentals: Understand design tooling to use when identifying, designing, documenting and generating abstract ideas in applying design thinking to solve a problem.
UI Fundamentals: Use data and feedback knowledge to create a high-fidelity screen of an onboarding flow for user entry into a system using Figma with meaningful calls to action drawing users' attention.
Application Design: Iterate on high-fidelity application designs to create a live prototype by implementing user feedback and newly introduced UI design principles including components and iconography.
UX Industry Readiness: Apply practical UI design principles by designing a mobile responsive application using object pins and constraints to scale at any viewpoint and easily convert into a desktop application.
To learn more about the UX design courses, curriculum and program outcomes, visit the Online Academic Catalog.
View Full Curriculum in the Catalog
Frequently Asked Questions
Where can I learn more about Kenzie Academy, the program and tuition?
Is UX web design a good career?
UX, user experience or web design is a rewarding and meaningful career path for creative individuals who have an empathetic, curious and open mindset.
Understanding and creating the user experience requires research, technical and problem-solving skills — as well as the ability to generate ideas, explore problems and find solutions.
In application and webpage design, you're improving the lives of people while making a difference in the tech world.
Is a web design certificate worth it?
Whether you want to break into tech or expand upon your technical skills, earning a certificate in UX design is a valuable move.
For one, training to become a UX designer opens up a world of opportunity, from exciting job openings to higher earning potential. The UX Design Institute also calls the tech area a "great conversion career."2
UX/user experience, developer and coding skills are transferable — so you can continue to learn more, expand your skill set and advance your career into different disciplines.
Will I get a UX design certification?
You'll earn a UX certificate, which is different from a UX design certification
Certifications are credentials issued by professional associations, national organization and companies to verify that students have the skills and competence to perform specific skills.
A certificate, on the other hand, is an academic credential that demonstrates that a student has passed an exam and finished an educational program that documents proficiency in essential skills employers are looking for.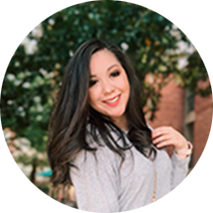 What Students Are Saying
Erika Vidal
"My experience in the UX program was amazing. The Kenzie community is a vibrant, friendly, and inspiring community to be a part of. The Kenzie community also supports you every step of the way."
References
Sources & Citations (1, 2)
1Bureau of Labor Statistics, U.S. Department of Labor, Occupational Outlook Handbook, on the internet, at https://www.bls.gov/ooh/computer-and-information-technology/web-developers.htm (viewed Dec. 2, 2022). Cited projections may not reflect local and/or short-term economic or job conditions and do not guarantee actual job growth.
2UX Design Institute, "Want a career in UX? Here's why it's a smart move," on the internet, at https://www.uxdesigninstitute.com/blog/want-a-career-in-ux/ (viewed Feb. 3, 2022).