Succeed in Athletic Administration
$627 per credit for 15 credits
Complete in as little as 6 months
Start your path toward an advanced career in sports
Upskill for the job you want
24/7 access to course material
Engage with faculty who have in-field experience
Graduate Certificate in Athletic Administration Program Overview
Take steps to turn your passion for sports into a full-time career by earning your Athletic Administration Graduate Certificate online at Southern New Hampshire University.
Prepare to enter the field of athletic administration, or enhance your resume with additional skills you can use to advance in your career. Several of the graduate athletic administration certificate online courses may be applied toward a Master's in Sport Management degree as an additional credential if you so choose.
Southern New Hampshire University's athletic administration program is designed to provide students with opportunities to make connections within collegiate and professional sports management. If you have a passion for sports, and a desire to understand an organization's inner workings, this certificate may be a good addition to your portfolio to help advance your career.
Learn how to:
Investigate the interrelationships between sport, culture and society
Understand the responsibilities of intercollegiate athletics, as well as interscholastic and recreational athletics
Apply concepts used in the marketing and communications of a sport organization
Examine and learn how to overcome the current challenges facing interscholastic athletic administrators
Career Outlook
Earning a certificate in athletic administration can help lead you toward a career working with athletes at various levels, including youth, scholastic, collegiate and beyond.
According to the U.S. Bureau of Labor Statistics, employment of education administrators - which includes athletic administrators - is expected to grow 4% through 2029. This is in line with the national average. Additionally, postsecondary education administrators earned a median annual wage of $95,410 in 2019.1
There are many career options for someone who enters the field of athletic administration. "Graduates with a certificate in athletic Administration are prepared for careers in interscholastic and intercollegiate athletics, with opportunities [such] as assistant athletic directors of marketing, finance, communications and administration," said Michael Newhouse-Bailey, an associate dean of business at SNHU.
Additionally, you can apply what you learn in our graduate athletic administration certificate online to other sports-related careers in areas such as marketing, sales, media and public relations. The U.S. Bureau of Labor Statistics profile for agents and business managers of athletes shows agents, managers and promoters as career paths with high levels of employment.1
Earning a graduate certificate in athletic administration can also serve as a valuable addition to your undergraduate degree and prepare you for future graduate study.
Start Your Journey Toward an Online Athletic Administration Certificate
Why SNHU For Your Graduate Certificate in Athletics Administration
Flexible
With no set class meeting times, you can learn on your schedule and access online course materials 24/7.
Affordable
Take advantage of some of the lowest online tuition rates in the nation.
Respected
Founded in 1932, Southern New Hampshire University is a private, nonprofit institution with over 160,000 graduates across the country. SNHU is accredited by the New England Commission of Higher Education (NECHE), a regional accreditor, which advocates for institutional improvement and public assurance of quality.
Recently, SNHU has been nationally recognized for leading the way toward more innovative, affordable and achievable education:
"Most Innovative" regional university honors from U.S. News & World Report each year since 2015
A $1 million grant from Google.org to explore soft skills assessments for high-need youth
Recognition as a 2017 Digital Learning Innovator by the Online Learning Consortium
Network
At Southern New Hampshire University, you'll have access to a powerful network of more than 200,000 students, alumni and staff that can help support you long after graduation. Our instructors offer relevant, real-world expertise to help you understand and navigate the field. Plus, with our growing, nationwide alumni network, you'll have the potential to tap into a number of internship and career opportunities.
93.6% of online students would recommend SNHU.2 Discover why SNHU may be right for you.
Part of our mission to expand access to quality higher education means removing the barriers that may stand between you and your degree. That's why you can apply at any time and get a decision within days of submitting all required materials.
Acceptance decisions are made on a rolling basis throughout the year for our 5 graduate terms.
Courses & Curriculum
If you're looking to enter the world of athletic administration, the athletic administration graduate certificate program online gives you an in-depth understanding of athletic administration principles and sports in media and society. And, since the growth of sports as a major industry has increased the need and opportunity for well-trained professional managers, you could be in a good position to follow your dreams in this industry.
Students who complete the graduate certificate in athletic administration program at SNHU will be prepared to work in the sport industry and in the administration of interscholastic and recreational athletics.
"Students will learn skills in human resource management, athletic operations, management, leadership and communications," said Michael Newhouse-Bailey, an associate dean of business at SNHU.
Coursework may include:
Sport and Society
Principles in Athletic Administration
Sport Marketing and Media
Advanced Topics/Athletic Administration
Students may have the opportunity to work with SNHU adjunct faculty who are working in the sport industry. You could learn directly from those in the field - perhaps the most timely education you could ask for.
In your courses, you may learn how cultural and social features impact participation in sports, including the ethical questions facing the industry today.
"As an athletic administrator, understanding the human experience in sport and its impact on society positions future leaders to shape how sport is structured in a meaningful way," said Newhouse-Bailey.
You may also learn about the organization and management of both recreational and interscholastic sports, marketing standards and more.
The Athletic Administration Graduate Certificate online curriculum combines training in athletic administration coursework with the practicality of an optional internship. It's like getting two degrees in one, as it covers sports management broadly and athletic administration specifically.
List of Courses
Courses May Include
Graduate Certificate Athletic Administration
SPT 510
Sport and Society
Students investigate the interrelationships between sport, culture and society in an attempt to better understand the role and function of sport in contemporary society. Students receive a broad overview of selected socio-cultural factors that influence participation in sports. Major ethical issues of sport in society will be explored.
SPT 512
Principles in Athletic Administration
This course provides the graduate student with an overview of the role and responsibilities of intercollegiate athletics; human resources; finance; governance; operations and the management, planning, organization and administration of interscholastic and recreational athletics.
SPT 608
Sport Marketing and Media
This course examines the concepts and processes used in marketing and communications of a sport organization, at the college, professional or community level. Students will utilize the case study approach to analyze current marketing problems and techniques to develop an effective sport marketing and communications plan; with special emphasis placed on the unique aspect of sport products, markets, consumers, and media relations.
SPT 612
Advanced Topics/Athletic Administration
This course is designed to examine the current issues facing interscholastic athletic administrators. Information regarding the various components and activities in the organization and administration of athletic programs for prospective athletic administrators will be covered; including: recruitment, governance, compliance, and current research literature and research methods appropriate for administration athletics.
Total Credits: 15
Minimum Hardware Requirements
| Component Type | PC (Windows OS) | Apple (Mac OS) |
| --- | --- | --- |
| Operating System | Currently supported operating system from Microsoft. | Currently supported operating system from Apple. |
| Memory (RAM) | 8GB or higher | 8GB or higher |
| Hard Drive | 100GB or higher | 100GB or higher |
| Antivirus Software | Required for campus students. Strongly recommended for online students. | Required for campus students. Strongly recommended for online students. |
| SNHU Purchase Programs | | |
| Internet/ Bandwidth | 5 Mbps Download, 1 Mbps Upload and less than 100 ms Latency | 5 Mbps Download, 1 Mbps Upload and less than 100 ms Latency |
Notes:
Laptop or desktop?  Whichever you choose depends on your personal preference and work style, though laptops tend to offer more flexibility.
Note:  Chromebooks (Chrome OS) and iPads (iOS) do not meet the minimum requirements for coursework at SNHU. These offer limited functionality and do not work with some course technologies. They are not acceptable as the only device you use for coursework. While these devices are convenient and may be used for some course functions, they cannot be your primary device. SNHU does, however, have an affordable laptop option that it recommends: Dell Latitude 3301 with Windows 10.
Office 365 Pro Plus is available free of charge to all SNHU students and faculty. The Office suite will remain free while you are a student at SNHU. Upon graduation you may convert to a paid subscription if you wish. Terms subject to change at Microsoft's discretion. Review system requirements for Microsoft 365 plans for business, education and government.
Antivirus software: Check with your ISP as they may offer antivirus software free of charge to subscribers.
At SNHU, we're committed to making education more accessible, by making it more affordable.
Beyond low tuition rates, we help our students save through transfer credits, credit for prior learning, grants and scholarships, tuition assistance and more. U.S. service members, both full and part time, as well as the spouses of those on active duty are also eligible for a 25% tuition discount.
This certificate is not eligible for federal financial aid. Students seeking alternatives to federal financial aid can explore tuition assistance, grants and scholarships, as well as private loans. To learn more about private loans, visit our Funding Your Education with Student Loans page.
Online Graduate Programs
Per Course
Per Credit Hour
Annual Cost for 15 credits
Degree/Certificates
$1,881
$627
$9,405
Degree/Certificates
(U.S. service members, both full and part time, and the spouses of those on active duty)*
$1,410
$470
$7,050
Tuition rates are subject to change and are reviewed annually.
*Note: students receiving this rate are not eligible for additional discounts.
Additional Costs:
No Application Fee, Course Materials ($ varies by course)
Frequently Asked Questions
What is athletic administration?
Athletic administration includes everything from managing coaching staff and securing athletic funding, to planning recreational athletic programs. Athletic administration is a job that requires both organizational and people skills, as you'll be required to interact with coaching staff across departments, as well as have a working knowledge of what each athletic program needs, and how they function. You'll also oversee more technical asks such as keeping equipment needs up to date, and ensuring facilities are up to code.
If coordinating athletic programs and overseeing athletic departments interests you, and you have a passion for sports and people, becoming an athletic administrator could be a good career fit for you.
How do you become an athletics director?
To become an athletics director, a Master of Science in Sport Management degree is a great starting point. If you're looking for a shorter option and already have some experience in the field, a grad certificate in athletic administration could help give you the competitive edge.
It's important to know that in addition to serving as a leader in an athletics department, an athletics director needs to have organizational leadership skills, be detail oriented, and have excellent communication skills. They'll also be expected to manage budgets over various periods of time as well as be the direct line of communication between coaches, players, parents and the rest of the school administration.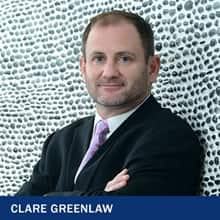 For these reasons, this kind of certificate is especially attractive to people already working in the athletics field looking to impress their employers or advance their careers. And the good news is, anyone with a minimum of a bachelor's degree can apply for a graduate certificate program. Whether you'd like to delve deeper in your current field or learn a new skill entirely, a graduate certificate in athletic administration could help you reach your goals and your dream career as an athletic director someday.
"A certificate is often experiential learning, and it covers theory, but it moves quickly from academic study to application and use," says Clare Greenlaw, an associate dean at SNHU. "So, you're very hands-on, and employers appreciate that because they're assuming when you come out, it will be an immediately useful skill set for them."
How do you get into sports management?
You don't have to be an athlete to break into the sports management field. Aside from earning your sports management degree, internships and networking opportunities are an excellent way to break into the sports management industry while you're still earning your degree. In fact, our online master's in sports management degree has built-in, customizable internship opportunities to help get the ball rolling. Additionally, you could also consider taking up a part-time job or an internship in an athletic department to gain entry-level working knowledge of how the department functions as a whole.
Types of sports management internships could include:
Athletic departments
Pro and semi-pro teams
Sports marketing vendors
Youth and adult leagues
Parks and recreation
Whether you choose a path in marketing, facilities management, event planning or any number of sports management careers, your master's in sport management could help get you where you want to go. It also connects you with a strong network of alumni who work for sports organizations around the country from pro franchises and sports apparel giants to amateur athletic organizations.
What jobs can you get in sports management?
If you're looking to break into the world of sports management, you'll be happy to learn the field of sports management is extensive, offering plenty of options for every area of interest. Sport managers can be found working for professional teams, their parent organizations (such as the National Football League, National Basketball Association, Major League Baseball or National Hockey League), colleges and universities, recreational departments and sports marketing firms. They can even be working as event managers, facility managers, sports economists, financial, promotion or information experts.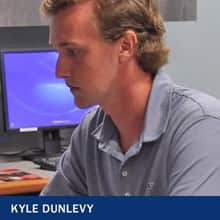 Just take it from Kyle Dunlevy '19 who broke into the sports media scene as a senior in college while interning with a Boston sports radio station. While working closely with producers and the on-air personalities, he was tasked with screening calls and determining which to push through to the hosts. He was also tasked with researching sports news and statistics for the hosts to discuss, assembling podcasts and promoting them on social media. Eventually, Dunlevy was even given the opportunity to speak on air.
"I really realized I wanted to do sports media. Being able to sit at that desk and talk on the air … I was so excited. I was so happy."
Additionally, someone with a degree in athletic administration (or sports management) can run the front office, work behind the scenes or act as the interface between players, coaches and the media. In all of these sports management roles, energy, motivation, good sportsmanship and teamwork are considered strong assets.
How much do sports managers make?
If you have dreams of guiding players off the field, a career as a sports manager could be right up your alley. When it comes to salaries, this, of course, depends on your level of education and experience, as well as the industry you enter.
The U.S. Bureau of Labor Statistics reports a median annual wage of $66,040 for athletic agents, and up to $135,900 for promotions managers through 2019. Administrators and managers in general earned a median annual wage of $96,940 in 2019.1
Individual salaries also depend on your location of work, as some areas tend to have higher wages than others, and the organization you work with. Being employed in metropolitan areas and working with more well-known clients improves your likelihood of a particularly high salary.1
This certificate is accredited by the Accreditation Council for Business Schools and Programs (ACBSP). Student achievement data can be found on College Navigator.
Related Articles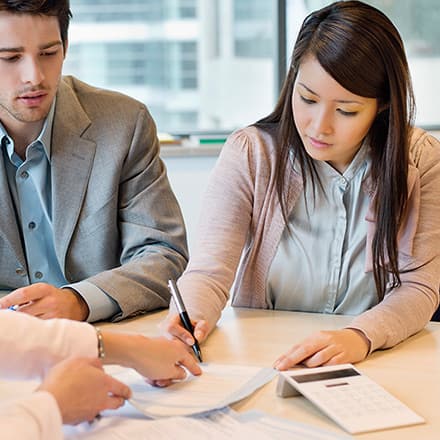 Now more than ever, it's a great time to get a master's in accounting and enter or advance in this surprisingly diverse profession. Today's accountants do much more than count money and balance the books. They solve crimes, play a role in healthcare reform, run small businesses and more.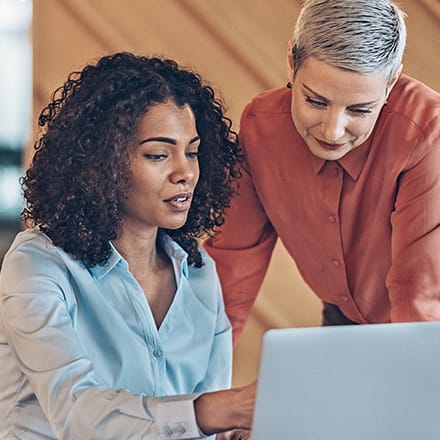 Management accounting provides financial information for an organization's internal management in order to inform decision-making and improve performance. With an advanced degree in management accounting, you could begin or accelerate your path to higher-level accounting roles in your industry.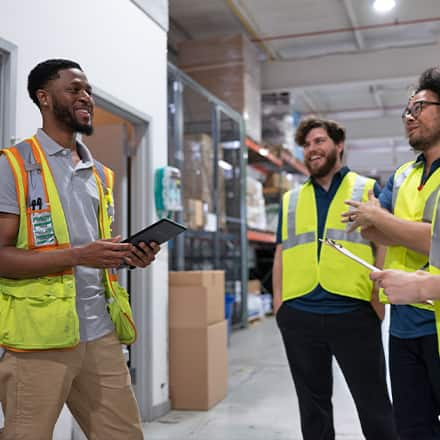 From pencils to iPads, the production of everyday goods and services relies on a functioning global supply chain. Supply chain management is the field that keeps these essential processes running smoothly. Learn more about the industry and how to start a supply chain management career.
References
Sources & Citations (1, 2)
1 Bureau of Labor Statistics, U.S. Department of Labor, on the internet,
https://www.bls.gov/ooh/management/postsecondary-education-administrators.htm (viewed Nov. 13, 2020)
https://www.bls.gov/ooh/management/advertising-promotions-and-marketing-managers.htm (viewed Nov. 13, 2020)
https://www.bls.gov/oes/2018/may/oes131011.htm (viewed Nov. 13, 2020)
https://www.bls.gov/ooh/management/home.htm (viewed Nov. 13, 2020)
Cited projections may not reflect local and/or short-term economic or job conditions and do not guarantee actual job growth.
2 According to a 2022 survey with 17,000+ respondents.