Boost Your Nonprofit Leadership Skills
$637 per credit for 18 credits
Complete in less than 1 year
Start your path toward an advanced career in nonprofit leadership
Upskill for the job you want
Initiate and implement strategic planning
Lead people and organizations through change
Graduate Certificate in Nonprofit Leadership Program Overview
In the United States alone, there are 1.3 million charitable nonprofit organizations.1 And each of these groups relies on the help and the goodness of others to forward their mission.
With Southern New Hampshire University's online Leadership of Nonprofit Organizations Graduate Certificate, you position yourself to manage a diverse range of nonprofit organizations. Through your coursework, you'll learn how to lead organizational change, initiate and implement strategic planning, develop financial support and create effective marketing strategies.
Learn how to:
Improve performance and efficiency through management and decision-making
Employ leadership practices
Lead organizational change
Use strategic planning to fulfilling an organization's mission
Identify and develop sources of financial support
Develop and modify budgets that reflect changing economic conditions
Apply appropriate marketing practices for nonprofit organizations
Should you want to continue your leadership education, SNHU offers a master's in organizational leadership online that shares some of the same courses as our nonprofit management certificate.
Career Outlook
Consider how nonprofits have touched your life. Were you a scout as a child? Have you brought your kids to the zoo? Did you ever run a race or walk in an event in support of a cause?
So when you really think about it, nonprofits have had a tremendous impact on our lives. And oftentimes, people are drawn to those types of transformational organizations and careers.
The U.S. Bureau of Labor Statistics reports that management occupations are in demand. Through 2031, the BLS projects 8% growth – faster than the average for all occupations.2
In addition, fundraising/public relations managers should also see more open roles, with 8% growth projected through 2031.2
And when you get down to even more numbers, in the U.S. alone we have1:
12.3 million nonprofit employees – more than 10% of the private workforce
64 million nonprofit board members and volunteers
And tens of millions of donors who offer support
That's a lot of people to work with.
Because there are so many types of nonprofits, you should be able to find an area you're passionate about. In data released in 2018, the National Council of Nonprofits shared numbers of registered charitable nonprofits; the top 5 subsectors1 include:
Human services: 353,909
Religion-related, spiritual development: 298,227
Education (excluding higher education): 184,114
Arts, culture, humanities: 119,763
Public/societal benefit and community improvement: 94,794
Adding up all the registered organizations, the National Council of Nonprofits shows more than 1.2 million charitable nonprofits and over 125,000 private foundations.1
Some of the best places to create change are right in your own community. In fact, a whopping 88% of nonprofits are small – with budgets of less than $500,000.1 This opportunity allows you to see the effects of your work firsthand.
Wherever you are based, or wherever you want to go, you're sure to find a nonprofit in need of the guidance you can learn from a nonprofit management certificate.
Start Your Journey Toward an Online Nonprofit Leadership Certificate
Why SNHU For Your Graduate Certificate in Nonprofit Leadership
Flexible
With no set class meeting times, you can learn on your schedule and access online course materials 24/7. You can also craft your educational pathway to fit your life and career. Some of our certificate programs, for example, can stack into an associate, bachelor's or master's program — helping you build the skills and credentials you need to succeed.
Affordable
As part of our mission to make higher education more accessible, we're committed to keeping our tuition rates low. In fact, we offer some of the lowest online tuition rates in the nation.
You could also earn college credit for previous work experience or professional credentials — saving you time and money.
Respected
Founded in 1932, Southern New Hampshire University is a private, nonprofit institution with over 160,000 graduates across the country. SNHU is accredited by the New England Commission of Higher Education (NECHE), a regional accreditor, which advocates for institutional improvement and public assurance of quality.
Recently, SNHU has been nationally recognized for leading the way toward more innovative, affordable and achievable education:
U.S. News & World Report named SNHU the 2021 Most Innovative University in the North and one of the nation's "Best Regional Universities"
Awarded the 21st Century Distance Learning Award for Excellence in Online Technology by The United States Distance Learning Association (USDLA)
A $1 million grant from Google.org to explore soft skills assessments for high-need youth
Network
At Southern New Hampshire University, you'll have access to a powerful network of more than 300,000 students, alumni and staff that can help support you long after graduation. Our instructors offer relevant, real-world expertise to help you understand and navigate the field. Plus, with our growing, nationwide alumni network, you'll have the potential to tap into a number of internship and career opportunities.
93.6% of online students would recommend SNHU (according to a 2022 survey with 17,000+ respondents). Discover why SNHU may be right for you.
Expanding access to quality higher education means removing the barriers that may stand between you and your degree. That's why you can apply at any time and get a decision within days of submitting all required materials:
Acceptance decisions are made on a rolling basis throughout the year for our 5 graduate terms.
If you're ready to apply, follow these simple steps to get the process going:
Courses & Curriculum
In the graduate nonprofit leadership certificate online program, you'll explore marketing, leadership and organizational concepts and strategies for nonprofit organizations.
Our Leadership of Nonprofit Organizations Graduate Certificate is 18 credits – or only 6 classes. That means it's possible to complete this program in less than a year and make change happen sooner.
You'll take 2 courses focused on marketing, with one of them specializing in strategies and practices designed just for the development of not-for-profits.
Your other 4 courses can help you build your leadership skills.
Human Behavior in Organizations:

Get your team motivated to do the work that keeps your organization and your mission moving forward.

Leading Change: Study the processes that effect change, and analyze organizations that have effectively instituted change.
Leading/Managing Not-for-Profit Orgs: Learn the nuances of planning and budgeting when it comes to nonprofits.
Organizational Leadership: Dive into traditional and contemporary leadership theories, and take on the role of embodying the vision and transformational change.
You'll learn from instructors who have years of experience in leadership and with nonprofit organizations. Many adjuncts are currently serving in these positions, which gives you the opportunity to know what's happening at nonprofits right now.
Your nonprofit leadership certificate may also pair well – and, in some cases, even overlap – with one of SNHU's master's programs, should you choose to take your education even further.
List of Courses
Courses May Include
Graduate Certificate Leadership of Nonprofit Organizations
MKT 500
Marketing Strategies
This course is a study of the activity by which organizations discover consumer and other organizations' needs and wants, and then provide satisfaction through a mutually beneficial relationship. Students will explore the topics of selecting a target market, conducting marketing research, and designing product, price, promotional, and distribution strategies through the development of a marketing plan.
MKT 660
Marketing Strategies for Not-For-Profit Organizations
Students in this course apply marketing concepts and practices to not-for-profit organizations. This course also explores sources of financial support and strategies for their development.
OL 500
Human Behavior in Organizations
This course is a study of individuals and groups and their interaction. Students examine theories of motivation, communication, leadership, power and change with practical relation to contemporary issues. They also study organizations for key design variables and reward systems aimed at improved performance and organizational efficiency through employee motivational programs, participative management and cooperative decision making.
OL 663
Leading Change
This course focuses on transforming organizations by introducing Kotter's eight processes by which leaders effect change. Because organizations, leaders, and employees differ, various techniques and strategies are examined. The course integrates Kotter's processes for leading change, organizational development and transformation theory and practice, and analysis of an organization which has effected systematic change. The use of work teams as a key change factor will have special emphasis.
OL 665
Leading/Managing Not-For-Profit Orgs
This course is a study of planning, budgeting, control and other management activities in the context of the not-for-profit institution.
OL 670
Organizational Leadership
This course combines theory and practice by encouraging students to learn traditional and contemporary leadership theories and apply them to the analysis of the behavior of business managers, entrepreneurs and other recognized individuals. This course includes readings, cases, exercises and numerous examples of effective leadership models. Areas covered include the societal evolution of leadership; the leadership roles of strategy, vision and transformational change; the development of leaders; the leadership responsibilities of creating effective teams, organizations and cultures; the exploration of different leadership styles; and current popular approaches to leadership theory.
Total Credits: 18
Minimum Hardware Requirements
| Component Type | PC (Windows OS) | Apple (Mac OS) |
| --- | --- | --- |
| Operating System | Currently supported operating system from Microsoft. | Currently supported operating system from Apple. |
| Memory (RAM) | 8GB or higher | 8GB or higher |
| Hard Drive | 100GB or higher | 100GB or higher |
| Antivirus Software | Required for campus students. Strongly recommended for online students. | Required for campus students. Strongly recommended for online students. |
| SNHU Purchase Programs | | |
| Internet/ Bandwidth | 5 Mbps Download, 1 Mbps Upload and less than 100 ms Latency | 5 Mbps Download, 1 Mbps Upload and less than 100 ms Latency |
Notes:
Laptop or desktop?  Whichever you choose depends on your personal preference and work style, though laptops tend to offer more flexibility.
Note:  Chromebooks (Chrome OS) and iPads (iOS) do not meet the minimum requirements for coursework at SNHU. These offer limited functionality and do not work with some course technologies. They are not acceptable as the only device you use for coursework. While these devices are convenient and may be used for some course functions, they cannot be your primary device. SNHU does, however, have an affordable laptop option that it recommends: Dell Latitude 3301 with Windows 10.
Office 365 Pro Plus is available free of charge to all SNHU students and faculty. The Office suite will remain free while you are a student at SNHU. Upon graduation you may convert to a paid subscription if you wish. Terms subject to change at Microsoft's discretion. Review system requirements for Microsoft 365 plans for business, education and government.
Antivirus software: Check with your ISP as they may offer antivirus software free of charge to subscribers.
Tuition & Fees
At SNHU, we're committed to making education more accessible, by making it more affordable.
Beyond low tuition rates, we help our students save through transfer credits, credit for prior learning, grants and scholarships, tuition assistance and more. U.S. service members, both full and part time, as well as the spouses of those on active duty are also eligible for a 25% tuition discount.
This certificate is not eligible for federal financial aid. Students seeking alternatives to federal financial aid can explore tuition assistance, grants and scholarships, as well as private loans. To learn more about private loans, visit our Funding Your Education with Student Loans page.
Online Graduate Programs
Per Course
Per Credit Hour
Annual Cost for 15 credits
Degree/Certificates
$1,911
$637
$9,555
Degree/Certificates
(U.S. service members, both full and part time, and the spouses of those on active duty)*
$1,410
$470
$7,050
Tuition rates are subject to change and are reviewed annually.
*Note: students receiving this rate are not eligible for additional discounts.
Additional Costs:
No Application Fee, Course Materials ($ varies by course)
Frequently Asked Questions
What is a nonprofit management certificate?
A nonprofit management certificate is a credential that can help you develop specialized skills to successfully lead a charitable organization.
So why would you want to earn one of these certificates? Leading a nonprofit is rewarding, but may also present challenges for you to face.
Southern New Hampshire University offers a graduate nonprofit leadership certificate designed to help you better understand what can make an organization successful. When you're done the program, you can begin using those practices and strategies to help your nonprofit really take off.
Fundraising events and campaigns throughout the year can be crucial to a nonprofit forwarding its cause. That's why you'll take 2 marketing courses – to help you understand consumer needs, budgeting and promotions so you can create a foolproof marketing plan.
You'll also take courses on leadership so you can motivate your staff, your volunteers and your donors to follow your lead to effect change, inside and outside of your organization.
Two of these courses in your nonprofit management certificate program were even explicitly designed for work in nonprofits, giving you the potential to take your organization even further.
Basically, online leadership certificate programs like the one at SNHU give you a bonus toolkit to improve the status of your organization.
What degree is needed for nonprofit management?
A variety of degrees could be used to work in nonprofit management. Business administration, finance, marketing, communications – many programs could lead you to a career here.
However, if you're specifically looking to learn about leadership within nonprofits, a Leadership of Nonprofit Organizations Graduate Certificate could be just what you're looking for.
At Southern New Hampshire University, we offer a 6-course graduate certificate. It could be a first step for someone who has an undergraduate degree to learn how to move upward, or it could be for a master's-degree holder who's looking to develop just the right skill set for the job.
SNHU's certificate program includes classes on both marketing and leadership – two crucial topics in the nonprofit sector. Two of the program's courses were designed just for the nonprofits, so you can learn about planning, budgets and strategies that are unique to this area of the workforce.
Keep your skills up to date when you earn a nonprofit leadership certificate.
Can you make a living working for a nonprofit?
Yes – and many people do! Nonprofits are similar to many other organizations, in that they need a variety of skill sets to keep everything moving.
The National Council of Nonprofits reports that millions in the U.S. alone work for nonprofits. With 12.3 million citizens earning a paycheck through their employer, that means more than 10% of the private workforce is employed by nonprofits.1
Don't be fooled by the term "nonprofit." Employees are paid, and financial impacts are made on a variety of causes. The word typically refers to how the organization is classified for its tax code, as well as the conditions it needs to meet to remain in this category.
Top salaries and wages2 can typically be found in subsectors like:
Hospitals
Healthcare and mental health (excluding hospitals)
Human services
Higher education
Education (excluding higher education)
And in 2016, taxes from the fiscal year noted that over $826 billion was paid to nonprofit employees in wages and benefits.1
That's great news if you're aiming to work at a nonprofit. So is the growth for leadership positions.
The U.S. Bureau of Labor Statistics reports that management occupations are in demand. Through 2031, the BLS projects 8% growth – faster than the average for all occupations.2
In addition, fundraising/public relations managers should also see more open roles, with 8% growth projected through 2031.2
Working for a nonprofit has many benefits personally and professionally – and you won't have to worry about not making a living wage to do so.
Can you get a nonprofit certificate online?
Yes, you can earn your nonprofit management certificate online. A number of universities offer online certificates to help the workforce sharpen their skill sets.
Southern New Hampshire University is especially equipped to teach about the nonprofit sector – because we're also a nonprofit.
Plus, there are perks to earning your nonprofit leadership certificate online.
One is the convenience factor. When you earn your degree online, you aren't confined to someone else's schedule. You get to create your own. Because SNHU offers 24/7 access to your courses, you can do your assignments at a time that works for you – whether that's noon or midnight.
Another factor when you're looking at online leadership certificate programs is the cost. At SNHU, we're committed to keeping costs low. In fact, our online tuition rates are some of the lowest you'll find across the country.
You'll also have the chance to work with instructors who are currently in nonprofit and leadership roles. When you learn from someone working in the field, you're more prepared for today's workforce. And that can help further your organization's mission.
This certificate is accredited by the Accreditation Council for Business Schools and Programs (ACBSP). Student achievement data can be found on College Navigator.
Related Articles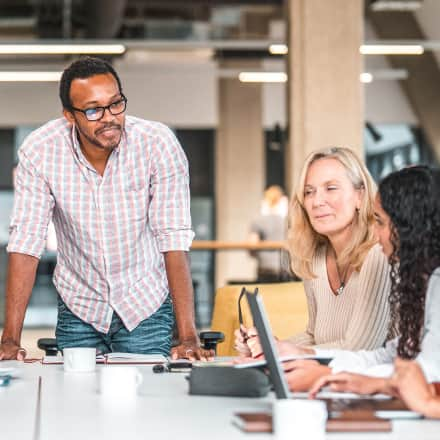 Whether building processes for multi-national businesses or identifying logistical hurdles to save costs, operations managers keep organizations running. If you're interested in driving efficiency at work, see if operations management is the right career path for you.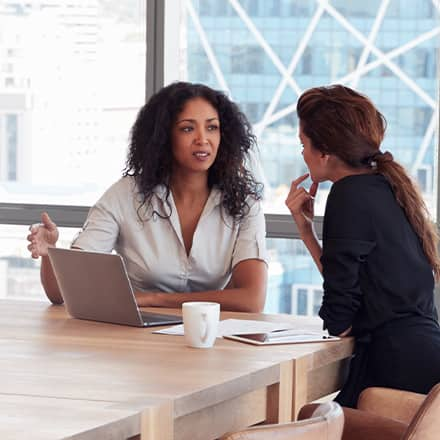 Human resources is an integral part of any organization, playing a key role in the strength and vitality of its workforce. While HR roles can vary, the overall goal of the field is the same: to support employee recruitment, retention, engagement and overall productivity.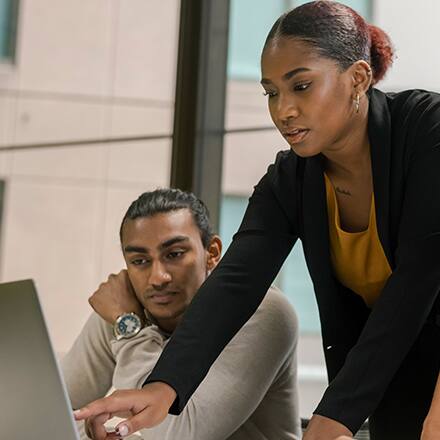 A business degree is a course of study that allows you to explore the business world. Studying business offers students a lot in terms of preparation for the workplace. Being skill-forward and workplace-relevant keeps business degrees positioned as one of the most popular degree fields around.
References
Sources & Citations (1, 2)
1National Council of Nonprofits, on the internet, at:
https://www.councilofnonprofits.org/what-is-a-nonprofit (viewed Aug. 12, 2020)
https://www.nonprofitimpactmatters.org/site/assets/files/1/nonprofit-impact-matters-sept-2019-1.pdf (viewed Aug. 13, 2020)
2Bureau of Labor Statistics, U.S. Department of Labor, Occupational Outlook Handbook, on the internet, at:
https://www.bls.gov/ooh/management/home.htm (viewed Nov. 2, 2022)
https://www.bls.gov/ooh/management/public-relations-managers.htm (viewed Nov. 2, 2022)
Cited projections may not reflect local and/or short-term economic or job conditions and do not guarantee actual job growth.