Earn a PR Degree Online
$330/credit
Transfer up to 90 credits
Accredited by NECHE
No application fee or SAT/ACT scores required
24/7 online access to the classroom
Develop PR campaigns
Online Public Relations Degree Program Overview
Behind every good communication plan is a strategy to build relationships and influence a wider audience. The Bachelor of Arts (BA) in Communication with a concentration in Public Relations at Southern New Hampshire University prepares you to lead or contribute to furthering your organization's mission, message and public image.
In PR, media is earned, not paid – meaning you'll need to learn the power of persuasion and how it's beneficial to the people and organizations you're representing. When you earn your public relations degree online from SNHU, you can position yourself for a career that makes an impact.
"Students in the BA in Communication public relations concentration will learn how to cultivate, monitor, and maintain relationships in efforts to promote a positive public image for their clients," said Dr. Karen Wilkinson, associate dean of communication at SNHU. "They'll learn the art of storytelling in efforts to engage diverse audiences and to enlighten, persuade and inform in support of communication goals."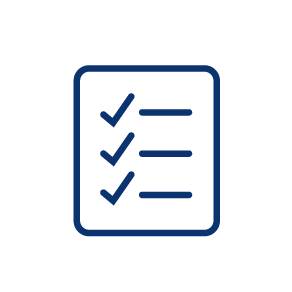 What You'll Learn
Communication development and delivery
Strategic planning and execution
Stakeholder collaboration skills
Ethical communication plans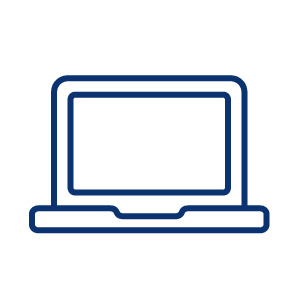 How You'll Learn
At SNHU, you'll get support from day 1 to graduation and beyond. And with no set class times, 24/7 access to the online classroom, and helpful learning resources along the way, you'll have everything you need to reach your goals.
Career Outlook
When you earn your public relations degree online, you open yourself up to a range of possibilities within the industry.
"Students in the BA in Communication with the public relations concentration will learn how to support individuals, organizations and modern movements in their efforts to maintain a positive brand identity," said Dr. Karen Wilkinson, associate dean of communication at SNHU.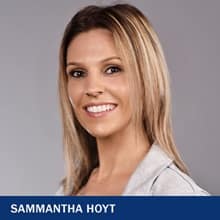 A degree can be beneficial – even if you already have experience in the field, said Sammantha Hoyt '21.
"The program provided me with skills and knowledge that I can apply in my professional career," she said. "Apart from my skills and knowledge, I also have my degree to rely on for additional support with future opportunities that I may be considered for, which is a huge plus."
The Public Relations Society of America (PRSA) identifies some of the disciplines within PR1 as:
Brand journalism and content creation
Write journalism-style stories that don't explicitly read like marketing for an organization, but in fact are.
Crisis communication
Take the lead on protecting your organization's image as you respond to the public.
Events
From conventions to galas, you can make your event really work for your organization.
Internal communication
Keep employees informed of all of the news, changes and events within a company.
Media relations
Work with the media to give them positive stories about your organization.
Reputation management
Help control the image of your company – often through online search results.
Social media
Create and deliver content that helps your organization engage with its audience.
Speechwriting
Write the clear and effective words delivered by leaders, politicians and event hosts.
It's important to note that a PR job may include many of these disciplines, not just one. According to the U.S. Bureau of Labor Statistics (BLS), PR specialists could have many of the following responsibilities2:
Align advertising/promotion programs with an organization's PR efforts
Draft speeches and/or arrange interviews for an organization's executives
Evaluate public opinion of an employer through social media
Help an employer communicate with the public
Maintain an organization's image and identity
Prepare press releases, graphics and photography for the media
Respond to requests from a variety of media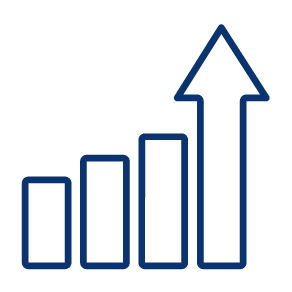 Job Growth
According to the U.S. Bureau of Labor Statistics, the need for public relations specialists is expected to grow 8% through 2031 – faster than average for all occupations.2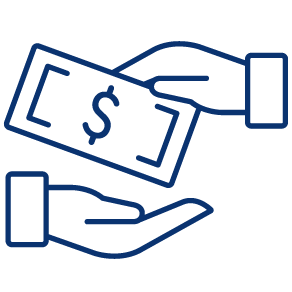 Salary
In 2021, public relations specialists made a median annual salary of $62,800, with the top 10% earning more than $124,620.2
The BLS also notes that some of the largest employers in public relations in 20212 were:
Educational services – state, local and private
Advertising, public relations and related services

Government

Business, professional, labor, political and similar organizations
Those same employers are also among the top-paying industries for PR specialists, as well.2
Understanding the numbers
When reviewing job growth and salary information, it's important to remember that actual numbers can vary due to many different factors—like years of experience in the role, industry of employment, geographic location, worker skill and economic conditions. Cited projections do not guarantee actual salary or job growth.
Start Your Journey Toward an Online Public Relations Degree Concentration
Why SNHU for Your Online Degree in Public Relations
Flexible
With no set class meeting times, you can learn on your schedule and access online course materials 24/7.
Affordable
As part of our mission to make higher education more accessible, we're committed to keeping our tuition rates low. In fact, we offer some of the lowest online tuition rates in the nation.
Prior coursework could also help you save time and money. SNHU's transfer policy allows you to transfer up to 90 credits toward your bachelor's degree and 45 credits for an associate degree from your previous institutions—that means you could save up to 75% off the cost of tuition. You could also save time and money by getting college credit for previous work experience, or by taking advantage of military discounts and employer tuition assistance if available to you.
Respected
Founded in 1932, Southern New Hampshire University is a private, nonprofit institution with over 160,000 graduates across the country. SNHU is accredited by the New England Commission of Higher Education (NECHE), a regional accreditor, which advocates for institutional improvement and public assurance of quality.
Recently, SNHU has been nationally recognized for leading the way toward more innovative, affordable and achievable education:
U.S. News & World Report named SNHU the 2021 Most Innovative University in the North and one of the nation's "Best Regional Universities"
Awarded the 21st Century Distance Learning Award for Excellence in Online Technology by The United States Distance Learning Association (USDLA)
A $1 million grant from Google.org to explore soft skills assessments for high-need youth
Network
At Southern New Hampshire University, you'll have access to a powerful network of more than 300,000 students, alumni and staff that can help support you long after graduation. Our instructors offer relevant, real-world expertise to help you understand and navigate the field. Plus, with our growing, nationwide alumni network, you'll have the potential to tap into a number of internship and career opportunities.
93.6% of online students would recommend SNHU (according to a 2022 survey with 17,000+ respondents). Discover why SNHU may be right for you.
Expanding access to quality higher education means removing the barriers that may stand between you and your degree. That's why you can apply at any time and get a decision within days of submitting all required materials:
Completed free undergraduate application
Prior transcripts, which we can retrieve at no cost to you
Test scores are not required as part of your application
Acceptance decisions are made on a rolling basis throughout the year for our 6 (8-week) undergraduate terms.
If you're ready to apply, follow these simple steps to get the process going:
If you have questions or need help filling out your application, call 1.888.387.0861 or email enroll@snhu.edu.
Courses to Prepare You for Your Career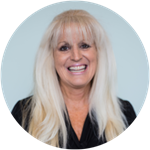 Dr. Karen Wilkinson, associate dean of communication
"Students will learn oral, written and visual communications. They'll create messaging solutions for diverse target audiences and apply social media strategies, design principles and cutting-edge technology to deliver ethical and socially responsible communications."
Courses & Curriculum
Public relations is fast paced – and you always have to be prepared for change. With your online public relations degree from SNHU, you join a program that positions you for a rewarding career.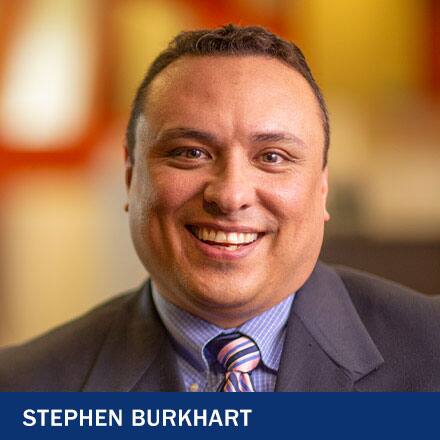 "Because of what I've learned here and the amount of networking that you get to do at SNHU – a huge global environment of network here – I have been able to see that my potential is not just a next level at work," said Stephen Burkhart '16. "I have opportunities to reach a global space, and that makes me feel a little more empowered, a little more like I can go out into the world and make a difference." As defined by the Public Relations Society of America (PRSA), PR is "a strategic communication process that builds mutually beneficial relationships between organizations and their publics."1
As defined by the Public Relations Society of America (PRSA), PR is "a strategic communication process that builds mutually beneficial relationships between organizations and their publics."1
Your online degree in public relations can help you learn how to create and nurture the connections that will be so crucial to your success in the industry.
Sammantha Hoyt '21 said she had takeaways from all classes, but one in particular stood out.
"I've found that each class has taught me something unique," she said. "Personal Brand Communications was my favorite course because it encouraged me to dive into my personal brand and lay the foundation for my branding, allowing me to identify my own goals and aspirations."
The U.S. Bureau of Labor Statistics shares the important qualities of a PR specialist2 – all of which are covered in SNHU's public relations courses online:
Interpersonal skills: Maintaining a good relationship with the public and the media
Organizational skills: Being able to quickly switch from one project or client to another
Problem-solving skills: Using good judgment while handling sensitive issues
Speaking skills: Explaining an organization's position clearly
Writing skills: Getting the attention of an audience quickly through succinct messaging
Your online public relations degree not only explores traditional communication channels, but also trains you to use emerging technologies to communicate effectively. Courses are taught by faculty with years of real-world, hands-on experience.
The courses were also designed by professionals in the industry.
"We worked intently with industry experts, knowledgeable academics and subject-matter experts to focus on the skills and competencies that are needed by successful communicators within the contemporary workplace," Wilkinson said. "Our dedicated efforts were focused on ensuring that our students could hit the ground running as through their studies, they are empowered with the essential tools, knowledge and skill sets that they need to be competitive and to succeed in the real world."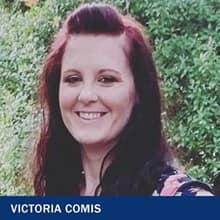 By working with communication experts, you can gain valuable insights from those working in the field.
"The instructors each give their own take on the lessons in each module," said Victoria Comis '21. "It helped me to understand the information better."
Should you decide that PR is not the communication track you want to take, SNHU also offers a general Bachelor of Arts in Communication degree online, as well as concentrations in business communication, new media and professional writing.
Curriculum Requirements & Resources
Degree-Specific Courses
You'll end your public relations degree program with a capstone course, which features the opportunity to create an e-portfolio. This is a great way to show the work you completed throughout the program to potential employers and stand out in a competitive job market.
General Education
All undergraduate students are required to take general education courses, which are part of SNHU's newly redesigned program, The Commons. The goal of The Commons' curriculum is to empower you with some of the most in-demand skills, so you can succeed not only in your academic career, but in your personal and professional life too.
Technology Resources
We provide cloud-based virtual environments in some courses to give you access to the technology you need for your degree – and your career. Learn more about our virtual environments.
Earn Math Credits
Save time and tuition with our Pathways to Math Success assessments. Depending on your scores, you could earn up to 12 math credits – the equivalent of 4 courses – toward your degree for less than $50 per assessment. For additional information, or to register for a Pathways to Math Success assessment, contact your admission counselor or academic advisor today.
List of Courses
Courses May Include
BA in Communications Online Public Relations
COM 227
Public Relations
This course introduces students to the theory and practice of public relations in the United States. Students study the major figures in this field as well as organizations, their behavior, and the relationships between organizations and their publics.
COM 336
Electronic Public Relations
This course provides a focused overview of electronic public relations applications and presents guidelines for using electronic technologies for public relations purposes. Students will learn to reach various publics through public service announcements, video news releases and satellite media tours. Students will also learn how to reach media, government, consumers, employees and management effectively by applying electronic media technologies.
COM 340
Writing for Public Relations
Survey course requiring copywriting in public communication formats, including news releases, features, editorials, brochures, executive summaries, company profiles, newsletters and annual report copy.
COM 452
Public Relations Campaign Planning Seminar (Capstone)
This capstone course offers practice in managing communication campaigns from the public relations perspective and emphasizes the production and presentation of campaign plans. Students will develop and pitch a campaign for a real client.
Total Credits: 120
Communication Technical Requirements
Required Software
Adobe Creative Cloud is required for all students in the BA Communication program. Creative Cloud licenses are available at an educational discount directly through Adobe.
Adobe's terms and conditions require a full-year contract for Creative Cloud.
System Requirements
Please refer to the requirements for Adobe Photoshop, which demands the most technical requirements of the Adobe Creative Cloud and is used throughout the graphic design program. Given that current system requirements can change without notice from Adobe, it is best to consult the most up-to-date requirements on the Adobe website.
Video Communication Platform:
Mac or PC desktop or laptop (not a mobile device or tablet)
Webcam
Microphone
Required: At least 1 Mbps upload/download speed
Learn more about our detailed technical requirements
University Accreditation
Southern New Hampshire University is a private, nonprofit institution accredited by the New England Commission of Higher Education (NECHE) as well as several other accrediting bodies.
Tuition & Fees
As a private, nonprofit university, we're committed to making college more accessible by making it more affordable. That's why we offer some of the lowest online tuition rates in the nation.
We also offer financial aid packages to those who qualify, plus a 30% tuition discount for U.S. service members, both full and part time, and the spouses of those on active duty.
| Online Undergraduate Programs | Per Course | Per Credit Hour | Annual Cost for 30 credits |
| --- | --- | --- | --- |
| Degree/Certificates | $990 | $330 | $9,900 |
| Degree/Certificates (U.S. service members, both full and part time, and the spouses of those on active duty)* | $693 | $231 | $6,930 |
Tuition Rates are subject to change and are reviewed annually. *Note: students receiving this rate are not eligible for additional discounts.
Additional Costs No Application Fee, Course Materials ($ varies by course)
Frequently Asked Questions
A PR degree, or public relations degree, is a type of communications program that focuses on developing your skills in thinking, writing, research and strategic planning so you can become a savvy – and responsible – communicator.
With a career in public relations, you'll work to educate the public about an organization, its mission and its products or services. You can also help manage the organization's reputation, mitigating negative publicity and acting as a liaison to the media.
At SNHU, public relations is a concentration of the communications bachelor's degree. Degree courses offer a strong foundation of written and verbal communication skills and explore a variety of topics, including:
Brand storytelling
Communications law and ethics
Communications technology
Public relations strategies
Public speaking
Social media strategy
Visual communication
"It's a passion of mine to build and foster relationships," said Sammantha Hoyt '21, as to why she added the PR concentration onto her communication degree. "I have extensive experience doing so throughout my career and have developed the skills necessary to successfully provide a positive outcome to a diverse audience in various situations."
Before graduating, you can put this learning into practice with a capstone project, developing and pitching a PR campaign for a real client.
What kind of degree is public relations?
Depending on the curriculum, undergraduate public relations degrees are available as bachelor of arts or bachelor of science programs.
At SNHU, public relations is considered one of the liberal arts, and you'll earn a bachelor of arts (BA) degree as a PR major. Liberal arts subjects are designed to give you general knowledge on a subject, rather than focus on providing technical skills.
General education courses in a bachelor of arts program can help you build vital critical thinking, problem-solving, research and communication skills. Degree-specific PR courses build on that foundation and help you apply your learning to the ethical management of an organization's reputation.
Is public relations a good degree?
If you're passionate about helping build and maintain strong brands, then yes. A public relations degree can give you the skills you need to craft targeted messaging that can help sell a product, promote a service and create a positive public image for an organization.
"My passion has always been in the field of communications, where I enjoy making a positive difference through effective communication strategies," said Sammantha Hoyt '21. "This program provided me with valuable information that can be used in my career."
Public relations jobs are also on the rise. According to the U.S. Bureau of Labor Statistics (BLS), jobs for public relations specialists and PR managers are projected to grow 8% through 2031.2
What skills do you need for PR?
A successful public relations worker needs strong communication skills, as well as technical skills to help deliver messages through a variety of channels. Knowing how to tell an engaging story for multiple audiences is also key.
With an online public relations degree concentration from SNHU, you can develop these important PR skills that are in high demand across many industries. You can learn how to:
Develop quality oral, written and visual communications for a variety of audiences
Use communications technology to deliver a message and gauge its effectiveness
Evaluate, choose and utilize strategies and technology to effectively communicate
Use leadership skills to work within an organization to execute communication strategies
Apply professional, ethical and socially sensitive communication practices
"I wanted to study communications because it is a chance to learn new skills or re-learn crucial skills that are a part of everyone's lives – communication," said Victoria Comis '21. "Not just communication between two people, but between groups of people and organizations, among others. It is a skill that many companies look for in their prospective employees."
What can I do with a public relations degree?
Public relations professionals can benefit just about any organization within any field. Public relations degree holders can work in brand management, corporate communications, government relations, social media management, journalism, advertising, sales and marketing.
"Communications touches every field," said Dr. Karen Wilkinson, associate dean of liberal arts at Southern New Hampshire University (SNHU). "The ability to communicate effectively and efficiently with others is a coveted skill set in every workplace environment."
Jobs for PR degree holders include:
Advertising executive
Brand manager
Communication manager
Community relations specialist
Company spokesperson
Copywriter or editor
Corporate trainer
Crisis communication manager
Director of strategic communication
Internal communication manager
Journalist
Marketing manager
Public relations practitioner
Social media or digital media strategist
How much can you make with a public relations degree?
Jobs for public relations degree holders can vary widely. And your salary potential can also differ depending on your specific job, level of experience and education.
PR jobs typically require a bachelor's degree. But leadership positions, which often bring in higher salaries, may require an on campus or online master's in communication or an advanced degree in public relations or a related field.
According to the Bureau of Labor Statistics (BLS), PR specialists earned a median annual salary of $62,800 in 2021. PR managers, who typically lead a team of public relations and communications employees, earned a median salary of $125,780 the same year. By applying your PR degree to a career in marketing, your earning potential could be even higher. Marketing managers earned a median annual wage of $135,030 in 2021.2
What does a job in PR look like?
It depends. Public relations jobs focus on showing brands in their best light – and keeping them there. But just like job descriptions can vary widely within the PR field, so can your day-to-day work.
With a job as a public relations manager, you could lead a team of PR and communications workers to manage your organization's public image. You could research and monitor social, economic and political trends and look for ways to leverage those trends to enhance the reputation of your organization.
As a public relations specialist, you could focus your work in one area of PR and work with a larger team of communications professionals. You might work as a media manager, for example, and be a liaison between an organization and the press. In this role, you might have responsibilities like writing press releases, organizing press conferences and even speaking publicly on behalf of the organization.
You could also help an organization navigate the constantly evolving realm of social media and online reputation management, assisting an organization's social media and customer service teams to monitor and manage public perception.
Dreaming of starting your own business? As a freelance PR consultant, you could develop communications strategies for multiple clients across a broad range of industries. You could also specialize in an area like crisis communications to help brands navigate threats to their brand image.
How long does it take to earn an online public relations degree?
To earn a bachelor's degree in PR online, it typically can take around 4 years. However, when you enroll in an online program, you have the ability to control how long it takes you to earn your degree.
For instance, are you able to attend part time or full time? At Southern New Hampshire University, part time is 1 class per 8-week term and full time is 2 classes per term. Our academic advisors can help you design a schedule that can work around your busy life.
Do you have transfer credits to bring in? SNHU has a generous transfer policy, allowing you to transfer up to 90 credits toward your bachelor's degree.
Transfer credits helped Victoria Comis '21, who had previously earned an associate degree.
"I was able to take classes that I needed to complete my degree and not have to retake any classes, because all of my credits from my previous school were accepted," she said.
Our online public relations degree program also boasts 33 free electives, which can also help you get to the finish line sooner – especially if you majored in something else at another institution.
Plus, you can get a jump-start on your PR career even before you have your degree in hand. With the help of SNHU's career team, you have the opportunity to build up your resume with an internship or an experiential-learning project prior to joining the job market.
Related Articles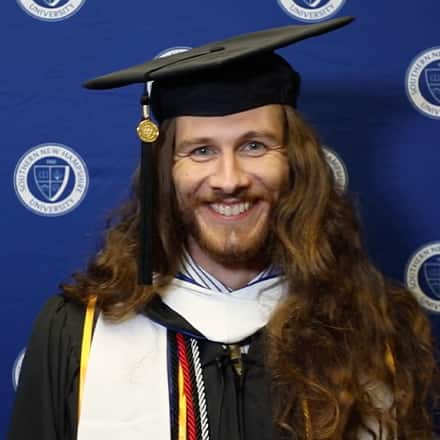 Lawrence Michael Mazza II traveled from Florida to New Hampshire to celebrate earning his bachelor's in English and creative writing. And he was celebrating another accomplishment, too — the start of his new career as a middle school English teacher.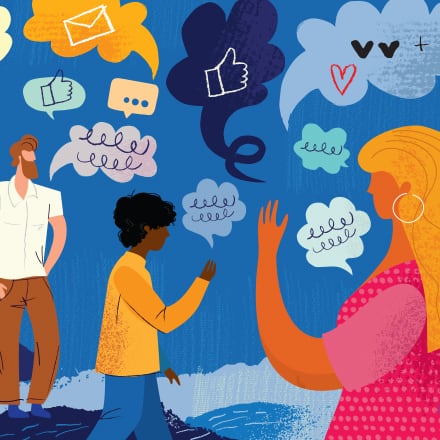 Everyone has their own communication style. Knowing what these styles look like — and how to identify them — can help you better communicate and work with other people. Learn how to leverage communication styles to communicate successfully across different mediums and cultures.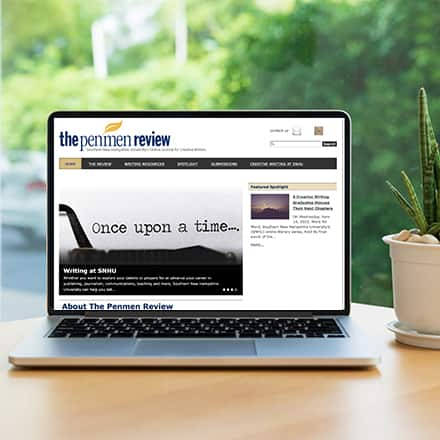 Southern New Hampshire University's online creative writing journal, The Penmen Review, publishes beginners and bestsellers alike. This year marks more than a decade since its inception. 
References
Sources & Citations (1, 2)
1Public Relations Society of America, on the internet, at https://www.prsa.org/all-about-pr/ (viewed Dec. 21, 2021).
2Bureau of Labor Statistics, U.S. Department of Labor, Occupational Outlook Handbook, on the internet, at:
https://www.bls.gov/OOH/media-and-communication/public-relations-specialists.htm (viewed Oct. 21, 2022)
https://www.bls.gov/OOH/management/public-relations-managers.htm (viewed Oct. 21, 2022)
https://www.bls.gov/OOH/management/advertising-promotions-and-marketing-managers.htm (viewed Oct. 21, 2022)
Cited projections may not reflect local and/or short-term economic or job conditions and do not guarantee actual job growth.